Our Boating Accident Lawyer Can Help With Your Injury Claim
If you or a loved one have been seriously injured in a boating or water sports accident caused by someone else's negligence, you may have cause to pursue legal action. As the injured victim, you may be entitled to monetary compensation for your medical treatment, missed time from work, and pain and suffering. However, you will likely need a boat accident lawyer who has the experience and legal acumen to get you the full compensation that you deserve.
For more than 60 years, the boat accident lawyers of Munley Law Personal Injury Attorneys have helped clients throughout Pennsylvania.  Our boating injury attorneys have earned national recognition for their work on behalf of injured victims. We have been named among the Best Lawyers in America, and have received the highest possible peer and client review ratings from Martindale-Hubbell. Contact a personal injury lawyer now for a consultation free of charge.
$32 Million Wrongful Death
$26 Million Truck Accident
$17.5 Million Car Accident
$12 Million Product Liability
$9 Million Truck Accident
$8 Million Truck Accident
$8 Million Truck Accident
$7.5 Million Auto Accident
$6.9 Million Garbage Truck Accident
$6.5 Million Traumatic Brain Injury
$5 Million Medical Malpractice
$5 Million Bus Accidents
What Causes Boat Accidents?
There are many causes of boat accidents, including:
Careless and Reckless Operation of a Boat: Many boat captains operate their boats in a negligent or careless manner that can lead to boating and water accidents. This can include things such as allowing boat passengers to sit in inappropriate places on the boat while it is moving; splashing other boats; jumping a wake in the vicinity of another boat; violating low wake rules; failing to observe other watercraft in their vicinity; failing to maintain a safe distance from other boats or water vessels; boat operator inattention; failure to yield to another boat, jet ski, water skier or watercraft; and overloading a boat with too many passengers or cargo.
Excessive Speed: It is very important that boats and all watercraft including jet skis, maintain a safe speed. Many accidents happen because of speed and boaters can lose control of the watercraft and easily crash. Safe speeds ensure that boaters can see swimmers, other boaters, objects, and hazards in the water.
Alcohol Use: All boat and watercraft operators must obey the same laws as a driver behind the wheel of a car. You cannot drive a boat impaired or have a blood alcohol concentration (BAC) exceeding 0.08. If you choose to operate a watercraft while under the influence of alcohol or other controlled substance, you're breaking the law and endangering the lives of your passengers and fellow boaters. In Pennsylvania, if you operate a watercraft while under the influence, you could face fines between $300 and $12,500, up to five years in jail, and/or suspension of boating privileges for one year. If you refuse to submit to a breath, blood, or urine test, the Boating Commission may suspend your boating privileges for up to 18 months.
Inexperienced Boat Driver: Often the driver of a boat may not have the skill or experience needed to properly operate a boat and this may lead to a boat crash, water-skiing accident, tubing accident, or swimming accident. It is important to know as much as possible about the experience level of your boat captain before you board a boat or participate in water activities on a boat. There are certain rules and regulations that boating captains should know about and there are several classes on boating that are offered to teach boaters how to navigate the boat.
Boat Passenger Carelessness or Recklessness: A boat captain or operator is responsible for all passengers on their watercraft. The boat operator must keep all passengers seated while the boat is moving, and make sure their line of sight is clear and unobstructed. Boat drivers should never tow a skier who wants to ride in a reckless manner. When pulling a skier, a designated observer must be in the boat.
Bad Weather: All boaters and water sport enthusiasts must check their safety equipment, listen to the forecast and create a float plan that details where and when you will be boating. Keep in mind that high winds can make waters very treacherous.
Tips for Avoiding a Boating Accident
Keep these tips in mind before going out on the water:
Stay sober. Although many equate boating or fishing with liquor, as you've already ready you can face serious trouble with the law.
Keep an eye on the forecast. If rough weather is coming your way, plan your boat trip for another day.
Make sure there are flotation devices for every passenger on board.
Take a course on boating safety.
Make sure you check your boat from bow to stern before heading out.
Keep a fire extinguisher on the boat in case of fire.
What Should I Do If I'm Injured in a Boating Accident?
If you are one of the thousands of Americans who are injured in a boating accident each year, there are certain steps you need to take after being involved in a boating accident if you are hoping to recover compensation for your injuries.
The first step following a boating accident is to seek medical attention and report the accident to the proper personnel. In general, this is the Coast Guard, The Fish and Boat Commission, or local authorities, that will send medical help, and begin to assess the situation, specifically in situations where severe injury or death has occurred.
You'll also want to gather information about the other boats involved in the accident. This includes details like name, contact information, insurance information, etc. In addition, you'll want to speak to any passengers and eyewitnesses to gather their information as well. No matter who you are speaking to, do not admit fault.
Once on land, you'll need to do the following:
Notify your insurance company

Contact a boating accident attorney
Handling a boating accident claim on your own is often complex as many boating accident claims may be challenged on safety measures and weather concerns. But at Munley Law Personal Injury Attorneys, we work diligently to ensure that you get the compensation you deserve for your boating injury.
Liable Parties in a Boating Accident
Just as there are a number of parties who may be held liable in a car accident, so too are there in boating accidents.
Liable parties in a boating accident may include:
Another boat operator on the water

A boat owner

The boat manufacturer

An employer
In order to determine if one of these parties, or multiple parties, are liable in a boating accident, negligence must be established.
The elements of negligence in a boating accident that must be proven to establish liability are:
There was a legal duty owed to the plaintiff

The defendant breached that duty

The plaintiff suffered an injury

The defendant's breach caused the injury and resulting damages
If you are struggling with the determinant of negligence in your boating accident case, a boating accidents lawyer from Munley Law Personal Injury Attorneys can help.
What Are the Most Common Factors in Boating Accidents?
According to 2021 data from the United States Coast Guard, the five most common factors in boating accidents include:
Operator inattention

Operator inexperience

Improper lookout

Machinery failure

Excessive speed
While many people may think that the majority of boating injuries result from accidents in choppy waters, that isn't the case. In fact, most boating accidents occur in fair weather conditions with calm waters, minimal to no wind, and good visibility.
Reducing Fatalities in Boating Accidents
It is common knowledge that drinking and boating do not mix, yet alcohol consumption remains one of the leading causes of boating fatalities. Further, where the cause of death can be concluded, more than 80 percent was due to drowning. Of those victims who drowned, less than 20 percent were wearing life jackets.
Knowing this, some of the best ways to reduce boating fatalities and protect other boat operators may include:
Avoiding alcohol consumption while operating a boat.

Make sure that the necessary safety equipment is on board. This includes life jackets for every person on the boat, anchors, etc.

Load passengers and gear carefully.

Follow all state, local, and federal boating laws.
What Are PA Boating Laws?
The Pennsylvania Fish & Boat Commission makes the rules and regulations surrounding the operation and use of watercraft throughout the Commonwealth. These rules include:
Safety Certificates: Anyone born on or after January 1, 1982, must have a Pennsylvania Boating Safety Certificate to operate a motorboat greater than 25HP or another personal watercraft.

Flotation Devices: At least one U.S. Coast Guard-approved Type IV PFD (ring buoy or seat cushion) is required on all recreational boats measuring 16 feet in length or longer, as well as wearable PFDs for each person on board. There are exceptions for personal watercraft, canoes, and kayaks.

In addition, anyone aged 12 or younger on board any water vessel that is less than 20 feet long, as well as canoes and kayaks of any length, must be wearing an approved PFD while underway.

Drinking and Boating: Under the "Zero Tolerance" regulation, people under 21 cannot operate a vessel with a blood alcohol content above 0.02%.If you have a blood alcohol content of 0.08% or more, you are considered to be boating under the influence of alcohol (BUI). Under Pennsylvania law, boating under the influence is punishable by up to two years in prison, loss of boating privileges for one year, and/or fines of up to $7,500. 
The Pennsylvania Fish and Boat Commission handles all registration for watercraft in the state. Under their regulations, all vessels that are propelled by machinery, including gasoline, diesel, and electric motors, must be registered and issued a Pennsylvania Boat Registration Card by the Commission. Recreational vessels such as yachts and sailboats that use gasoline, diesel, or electric motors for auxiliary power also must be registered.
Contact a Boat Accident Lawyer at Munley Law Personal Injury Attorneys Now
The experienced boat accidents lawyer at Munley Law Personal Injury Attorneys has represented hundreds of victims of boat accidents. We have learned, through years of experience, that injuries and deaths from boating and watersport accidents are often caused by negligent and careless actions on the part of boat operators. We would like to help you evaluate your case today and determine who is at fault for your boating crash. We offer free consultations to all of our boating accident victims and we do not collect a fee unless we win for you.
Call us today and request your free consultation. If you are unable to come to our offices a boat accident lawyer will arrange to meet with you at home or wherever is most convenient for you.
Boating Accident FAQ
What Does a Boating Accident Lawyer Near Me Do?
At Munley Law Personal Injury Attorneys, we help boat accident victims and their families recover the compensation they need for their boating injuries. Not all personal injury firms handle boat accidents or jet ski accidents, but at Munley Law Personal Injury Attorneys, we handle most maritime claims.
Our firm can help you:
Gather the needed evidence such as photos and videos

Secure a copy of the police report

Determine liability

Calculate total losses

Handle negotiations

Represent you in court
What Makes Jet Ski Accidents So Dangerous?
Being in an enclosed boat can still leave you at risk for serious injury if you become involved in an accident. However, jet skis often leave accident victims more susceptible to severe injury, similar to how motorcycle riders can be hurt more seriously in a car accident compared to those in a typical car accident.
According to statistics by the U.S. Coast Guard, 40 to 50 people die on jet skis every year with an additional 600-700 reported injuries. Because there is little protection on a jet ski, riders may experience injuries such as:
Is There a Statute of Limitations on Boating Accident Lawsuits?
Victims of boat accidents have two years from the date of injury to file a personal injury claim. However, if death occurs as a result of the injuries sustained in the boating accident, the family of the deceased has two years from the date of the wrongful death to make a claim.
What Compensation is Available in a Boat Accident Lawsuit?
If you or a loved one were a victim of a boat accident, a boat accident law firm can help you secure the compensation you need to move forward from your injuries.
Potential compensation available may include:
Medical expenses

Lost wages

Diminished earning potential

Property damage

Disability

Pain and suffering
What Happens If the Boat Operator Did Not Have the Proper Safety Measures Available on the Boat?
Boating accidents can often become complicated for a variety of reasons. One of those is that the boat operator did not have the proper safety devices available on the boat in the case of an accident.
In these cases, it becomes even more imperative that a boating accident attorney be called for your case right away. A Munley Law Personal Injury Attorneys boat accident injury lawyer will be well-versed in maritime laws which dictate the importance of these protective measures and if the lack of them increased the severity of risk or injury put onto the victims.
So long as you were in compliance with the law and not more than 50 percent at fault for the accident and injuries, you may still be able to recover damages for your losses.
How Can a Boat Accident Lawyer From Munley Law Help Me?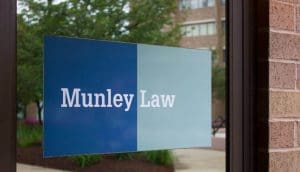 Boating accidents can be devastating not just to the injury victim, but to their family and friends. When serious injury makes it impossible to return to work, these victims need a law firm that can help them recover.
At Munley Law Personal Injury Attorneys, our boating accident attorneys work tirelessly to ensure that the boating accident does not leave you in financial ruin, or unable to care for yourself. Because of the complexities of maritime law, a Munley Law Personal Injury Attorneys boating accident attorney will work with you to gather the facts of the case, determine liability, and calculate the true value of your claim.
For a no-obligation, free consultation, contact Munley Law Personal Injury Attorneys or connect with us online to schedule an appointment today.
boating accidents boating accidents boating accidents attorney attorney attorney attorney injury law boat accident lawyers boat accident attorneys boat accident attorney injury attorney maryland boating vehicle accidents car accidents car accidents watercraft accidents word word word word word word word word word word word word word word word word word word word word beach beach beach florida florida florida florida florida florida florida florida florida florida florida florida florida florida holliday holliday existing existing existing existing client existing client existing client injuries injuries injuries injuries injuries injuries injuries injuries injuries injuries sign sign sign sign sign palm palm maryland maryland maryland maryland maryland maryland maryland maryland maryland esq esq palm beach palm beach west palm beach west palm beach west palm west palm carolina carolina california florida boat accident florida boat accident florida boat accident florida boat accident case case case case client client client west west back back back florida boat florida boat florida boat south south firm firm firm firm firm owner negligence county county county county county involved deaths deaths vessel vessel vessel liability tampa tampa florida law florida law fl fl
Munley Law – Boat Accident Lawyer
Munley Law – Boat Accident Lawyer
Munley Law – Boat Accident Lawyer – Injury Lawyer – Water Craft Accident – Liability Claims
Munley Law – Boat Accident Lawyer – Water Accidents – Beach Lawyer
Munley Law – Boat Accident Lawyer
Munley Law – Boat Accident Lawyer
Munley Law – Boat Accident Lawyer
Munley Law – Boat Accident Lawyer
Munley Law – Boat Accident Lawyer
Boat Accident Lawyer Boat Accident Lawyer Boat Accident Lawyer Boat Accident Lawyer Boat Accident Lawyer Boat Accident Lawyer Boat Accident Lawyer Boat Accident Lawyer Boat Accident Lawyer Boat Accident Lawyer Boat Accident Lawyer Boat Accident Lawyer Boat Accident Lawyer Boat Accident Lawyer Boat Accident Lawyer Boat Accident Lawyer Boat Accident Lawyer Boat Accident Lawyer Boat Accident Lawyer Boat Accident Lawyer Boat Accident Lawyer Boat Accident Lawyer Boat Accident Lawyer Boat Accident Lawyer Boat Accident Lawyer Boat Accident Lawyer Boat Accident Lawyer Boat Accident Lawyer Boat Accident Lawyer Boat Accident Lawyer Boat Accident Lawyer Boat Accident Lawyer Boat Accident Lawyer Boat Accident Lawyer Boat Accident Lawyer Boat Accident Lawyer Boat Accident Lawyer Boat Accident Lawyer Boat Accident Lawyer Boat Accident Lawyer