If You Have Been Injured or Lost a Loved One, Contact a Pedestrian Accident Lawyer at Munley Law Personal Injury Attorneys Today
Getting into any type of car accident can be a scary experience, especially if you're a pedestrian. Chances are you will be facing a long recovery time. With medical bills and no income, victims of pedestrian accidents may be in severe financial debt. What you need is an experienced pedestrian accident lawyer who can help you fight the insurance companies and get the maximum amount of compensation that you deserve.
$32 Million Wrongful Death
$26 Million Truck Accident
$17.5 Million Car Accident
$12 Million Product Liability
$9 Million Truck Accident
$8 Million Truck Accident
$8 Million Truck Accident
$7.5 Million Auto Accident
$6.9 Million Garbage Truck Accident
$6.5 Million Traumatic Brain Injury
$5 Million Medical Malpractice
$5 Million Bus Accidents
Why Choose Munley Law Personal Injury Attorneys?
For more than 60 years, the pedestrian accident lawyers at Munley Law Personal Injury Attorneys have represented pedestrian accident victims and their families across Pennsylvania. We understand your concerns and are ready to do whatever it takes to make sure you are properly compensated for your injuries or the loss of your loved one. Our award-winning team of pedestrian accident lawyers won't rest until injury victims get the justice they deserve.
When you hire a pedestrian accident lawyer from Munley Law Personal Injury Attorneys, we will send investigators to the scene of your accident to examine the location and preserve evidence. We utilize top engineering experts and accident reconstructionists to build a winning pedestrian accident case for you.
Take the first step in hiring a Munley Law Personal Injury Attorneys accident lawyer to win big for you. If you or someone you love were hit by a car or other motor vehicle, contact us for a free consultation. We do not collect a fee unless we win your pedestrian accident case.
What Compensation is Available After a Pedestrian Accident?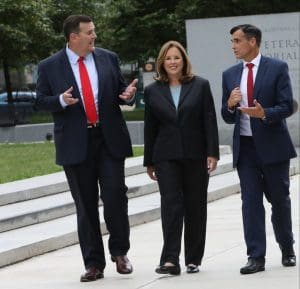 After any type of accident, one of the questions we receive from our clients is what type of compensation is available. For pedestrian accident cases, you could receive the following:
Economic damages: Economic damages refer to any compensation you can recover for any financial losses you suffered because of the pedestrian accident. These include current and future medical expenses, lost wages, and loss of earning potential.
Non-economic damages: These types of damages are more subjective. They refer to any non-monetary losses you may have, such as pain and suffering, loss of consortium, and emotional anguish.
When you are a pedestrian who was injured in an accident, they can first rely on their own health or car insurance to pay for the bills. Like a bike accident, if you own a car and have insurance, you can use your personal injury protection (PIP) insurance.
However, if you don't have insurance or are not covered on someone else's policy, the vehicle owner involved in the pedestrian accident will cover the claim. It's important to note that limited tort restrictions do not apply to pedestrians.
If the driver flees the scene after hitting the pedestrian, then the pedestrian does have to option to use their uninsured/underinsured motorist coverage to pay for their expenses.
Who is Responsible for the Pedestrian Accident?
When drivers don't watch the road carefully, the results can be devastating, especially for pedestrians. Some common causes of pedestrian accidents include:
Distracted driving or texting behind the wheel
Vehicles not yielding to pedestrians at crosswalks
Turning at intersections without looking both ways
Driving too fast to be able to safely stop in time
Drunk driving or driving under the influence of drugs
Design defects in crosswalk locations, including failure to consider upstream and downstream traffic flows
Urban areas have a much higher number of pedestrian accidents than rural areas, but many horrific accidents can happen on country roads. Winding roads with limited visibility and high speeds create the perfect environment for an accident involving a pedestrian, resulting in serious injuries.
In many of these accidents, driver negligence is usually the main culprit. After such a pedestrian accident, your pedestrian accident lawyer may file a lawsuit against the following parties:
The driver: If the driver failed to follow the rules of the road, they could be held responsible for your accident.
The vehicle manufacturer: If there was a defect in the car that caused the accident, such as faulty brakes, the manufacturer may be liable for the accident.
The government: If there is a problem with the crosswalk or the lighting system, the responsible party may be a government agency.
The pedestrian: In some cases, the pedestrian may be held responsible for the accident. An example would be a pedestrian darting between two parked cars without looking for ongoing traffic.
Could it Be a Problem with the Crosswalk?
According to the Pennsylvania Vehicle Code (Title 75), vehicle drivers must yield the right of way to a pedestrian when crossing the roadway within any marked crosswalk or within any unmarked crosswalk at an intersection. But what if there is an issue with the crosswalk?
There are times when the driver may not be the only cause of a pedestrian accident. Crosswalk location and road design can also contribute to a pedestrian accident. Those who design and maintain public crosswalks have a duty to consider pedestrian safety. If they fail to do so, and the crosswalk itself is unsafe, then those responsible can also be held accountable for a pedestrian accident. Potential defendants in crosswalk location negligence may include but are not limited to engineering firms and governmental agencies. If you've been injured while crossing the street, let a pedestrian accident lawyer at our personal injury law firm help you determine who is at fault.
Is It Worth Getting a Pedestrian Accident Attorney?
Getting into an accident is never a picnic. But the hardest part of the accident is what comes after. Dealing with the insurance company, recovering from a severe injury, taking time off of work, and even handling estate matters can be stressful and confusing. After any type of motor vehicle accident, you may be wondering if it's even worth the hassle of getting a pedestrian accident attorney.
But it's because of all these reasons that you need an experienced personal injury law firm by your side to help you with your pedestrian accident claim. Not only can Munley Law Personal Injury Attorneys protect your claim, but we can give victims of pedestrian accidents the help they need when facing insurance companies.
Here are a few ways a pedestrian accident lawyer can help you with your case:
Investigate the Pedestrian Accident
We all know that pedestrian accidents usually become a he said-she said situation. In order to find out what was the cause of the crash and who the responsible party is, a thorough investigation will be needed.
Our pedestrian accident attorney will gather important information needed to prove liability. This includes interviewing witnesses, examining photographs and the video footage, speaking with experts, recreating the accident scene, and reading over the police report.
Figuring Out the Total Loss
Pedestrian accidents are costly. Not only do you have to take into account the immediate bills, but you also have to worry about future expenses, such as long-term medical care. Yes, you may be facing a huge amount of debt currently, and a quick settlement can take care of it now. But by settling now, you will be expected to pay out of pocket any future bills.
Our personal injury attorney can give you a rough estimate of how much your accident is worth. Not only will we take into account your current bills but your future expenses as well. This will give you an idea of how much your pedestrian accident case is worth and just how far that settlement offer will get you.
Speaking With the Insurance Company
Even if it's clear who is responsible for your pedestrian accident, the insurance company will try everything it can to not give you a fair settlement. To recover compensation, you need the help of an experienced car accident lawyer to negotiate with the insurance company and fight on your behalf to get a fair settlement.
If a settlement cannot be reached, only experienced personal injury attorneys, like a trial lawyer or the pedestrian accident attorneys from Munley Law Personal Injury Attorneys can get you a pedestrian accident victory in the courtroom.
Are Pedestrian Accidents Common?
According to the Pennslyvania Department of Transportation, pedestrian-related crashes represent 2.7% of all total reported traffic crashes in 2020. However, pedestrian accidents do account for 12.9% of all traffic crash fatalities during the same time period.
When looking at the past five years, pedestrian fatalities have fluctuated — from a high of 201 in 2018 to a low of 146 in 2020. Most pedestrian accidents occur when a person is crossing in a specified location, such as a crosswalk, followed by walking, jogging, or playing.
According to the National Highway Traffic Safety Administration, a pedestrian was killed every 85 minutes in traffic accidents in the U.S. in 2019. This equals to approximately 6,205 pedestrians had died in traffic accidents in 2019.
What Injuries Do Pedestrians Suffer in Car Accidents?
Pedestrian accidents are often catastrophic because the human body simply cannot withstand the damage caused by a collision with a motor vehicle. The impact of being hit with thousands of pounds of metal can cause serious injuries, including:
Deep cuts (lacerations) and bruises (contusions), including damage to major organs
Head injuries, including concussions and more severe traumatic brain injuries (TBI)
Dental or facial injuries, which may include eye injuries and loss of vision
Spinal cord injuries, including paralysis or other loss of function
Orthopedic injuries, including broken bones or damage to other parts of the musculoskeletal system
Pedestrian Accident FAQs
Q: Where Do Pedestrians Get Hit the Most?
A: According to the NHTSA, most pedestrian accidents happen in an urban setting at a non-intersection. Most accidents occur at night or in dark conditions
Q: What is Pedestrian Negligence?
A: If a person acts in a reckless or careless manner, they could be held at fault for the pedestrian accident. For example, if a runner runs out in front of a vehicle without looking both ways and not at a crosswalk, that runner may have committed pedestrian negligence.
Q: What Happens if a Pedestrian Caused an Accident?
A: Just like an at-fault driver, if the reason a pedestrian was hit by a car, they may be responsible for the driver's damages. This may include not only medical expenses and lost wages but also pain and suffering. Even if the pedestrian has been injured, they may still be held liable.
Q: What is Bodily Injury Liability Coverage?
A: In Pennsylvania, every car owner must have bodily injury liability coverage on their car insurance policy. This coverage applies to any injuries to the pedestrian that the insured driver causes. The minimum amount for bodily injury liability coverage is $15,000/person and a maximum of $30,000/accident.
Q: How is Fault Determined in Pedestrian Accident Cases?
A: In any type of personal injury claim, an experienced pedestrian accident lawyer will need to prove that the negligent party had breached their "duty of care," which caused your injuries and created a loss to the injured pedestrian.
For example, let's say you are at an intersection. You are crossing the street as the light changes from green to yellow. You are almost across when a car turning right hits you. It is later determined the driver was in a rush to get to work and was trying to beat the light. The driver admits to speeding but says you should be held at fault because you had time to get out of the way. How can you prove that the driver is at fault for the accident?
Your pedestrian accident attorney can show the driver is at fault by using the following elements:
Both the driver and the pedestrian had a duty of care for each other. Duty of care means you are responsible for not causing harm to another individual when partaking in a situation that could bring harm to that person. Drivers have the responsibility to do no harm when driving. Pedestrians are responsible for following the law when crossing the street.
The responsible party breached their duty of care. Using the example above, the driver was speeding at the time of the accident. Since they were breaking the law, they were in breach of their duty of care to the pedestrian. If the pedestrian was following the law, they did not breach their duty of care.
The breach had caused an accident and injuries. Because the driver was speeding, they had caused the accident and injured the pedestrian.
The injury resulted in damages. Damages refer to any losses you experienced in the accident. This includes your medical bills, any ongoing care, lost wages, loss of earning capacity, pain and suffering, and more.
Q: How Much Time Do I Have to File a Pedestrian Accident Lawsuit?
A: The statute of limitations for pedestrian-involved accidents varies from state to state. In Pennsylvania, you have two years from the date of the pedestrian accident to file a pedestrian accident claim. Although two years may seem like a long time, the longer you wait to file a lawsuit, the harder it will be to reach a successful outcome.
Q: How Can I Prevent Getting into a Car Accident with a Pedestrian?
Pedestrian safety is a shared responsibility between walkers and drivers. The NHTSA recommends that pedestrians take these safety measures to avoid pedestrian accident injuries:
Be a predictable walker by following the rules of the road and obeying traffic signs and signals
Use sidewalks whenever they are available
If there is no sidewalk, walk facing oncoming traffic and maintain as much distance as possible
Be alert at all times. Don't use electronic devices that take your eyes (and ears) off the road while you are walking
Always cross streets at crosswalks or intersections. This is where drivers expect pedestrians to be. Look for cars in all directions. Be especially mindful of turning vehicles
If a crosswalk or intersection is not available, cross in an illuminated area where you have the best view of traffic. Wait for a gap in traffic that allows enough time to cross safely and continue to monitor traffic as you cross
Never assume that a driver sees you. Try to make eye contact with oncoming drivers as they approach to make sure they see you
Make yourself as visible as possible by wearing bright clothing during the day and reflective materials or a flashlight at night
Pay special attention watching for cars pulling in or out of a driveway, backing up, parking, or navigating parking lots
Avoid alcohol and drugs when walking as they impair your sensory abilities and your judgment
Likewise, the NHTSA recommends the following safety measures that drivers should take in order to avoid colliding with walking pedestrians, and therefore any pedestrian accident lawsuits:
Always be watching for pedestrians and remember that safety is a shared responsibility
When driving in dark, poor weather, or otherwise hard-to-see conditions, use extra precautions and slow down
Be prepared to stop when turning or otherwise entering a crosswalk, even if you do not immediately see a pedestrian
Yield to pedestrians in crosswalks
Stop your car well in advance of arriving at the cross-walk to give other vehicles an opportunity to see the crossing pedestrians and stop
Never pass another vehicle stopped at a crosswalk. There may be people crossing that are not visible to you
Never drive under the influence of alcohol or drugs
Follow posted speed limits, especially in areas where there are frequently pedestrians walking
Adhere to slower speed limits in school zones and in neighborhoods where children are present or may be playing in the street
Be extra cautious when driving in reverse as pedestrians may move into your path
Contact a Pedestrian Accident Lawyer at Munley Law Personal Injury Attorneys Today
If you have been injured or lost a loved one in a pedestrian accident, get the justice you deserve. You have a right to seek compensation for your pedestrian accident injuries, including medical expenses and other losses. The pedestrian accident lawyers of Munley Law Personal Injury Attorneys represent accident victims throughout the country. Our lawyers have earned designation among the Best Lawyers in America and among the nation's Best Law Firms in recognition of their extensive experience and record of success. We know how to win and will not rest until you are properly compensated for your injuries.
Contact Munley Law Personal Injury Attorneys today for a free case evaluation. Remember, there is a difference when it comes to personal injury lawyers. Choose carefully.