Representing Severe Accident Victims for Over Six Decades
Accidents can lead to injuries that are traumatic and require expensive medical care. However, sometimes injuries can have long-term, life-changing consequences. A catastrophic injury can permanently alter your health, forever changing the way you move through the world. A catastrophic or severe injury can also put serious stress on your family. If you or a loved one have suffered a life-altering injury, you need a highly skilled catastrophic injury lawyer to help you rebuild your life and recover the compensation you deserve.
The catastrophic injury lawyers at Munley Law have decades of experience representing people who have suffered serious or life-threatening injuries due to other people's negligence. We have won cases against large companies and powerful defense teams. We know that we can't undo the pain you've endured, but we can help you find a way through it. Contact us today for a free, confidential consultation.
$32 Million Wrongful Death
$26 Million Truck Accident
$17.5 Million Car Accident
$12 Million Product Liability
$9 Million Truck Accident
$8 Million Truck Accident
$8 Million Truck Accident
$7.5 Million Auto Accident
$6.9 Million Garbage Truck Accident
$6.5 Million Traumatic Brain Injury
$5 Million Medical Malpractice
$5 Million Bus Accidents
What Qualifies as a Catastrophic Injury?
Catastrophic injuries significantly and permanently affect a victim's life or body. These injuries may result in disfigurement, dismemberment, loss of bodily function, or other disabilities. Typically, a catastrophic injury will result in multiple surgeries, prolonged medical treatment, and even lifelong medical care. Victims may be unable to return to work after these injuries, further squeezing their already burdened finances. A catastrophic injury often diminishes a victim's enjoyment of life.
Some of the most common severe injury cases involve:
Traumatic brain injury (TBI) or brain damage
Paraplegia or quadriplegia resulting from neck or spinal cord injuries
Loss of limb (amputation)
Permanent disfigurement or facial scarring
Serious burn injuries such as a third-degree burn
Permanent impairment of a function or faculty such as blindness, deafness
Ruptured organs such as the kidney, liver, or spleen
Accidents that result in these types of injuries can happen at any time and seriously impact your life for years to come. In many cases, you will have to learn how to live a new life with long-term therapy or permanent disability. A catastrophic injury attorney can provide crucial guidance during this process, and help you get the financial compensation you need to help you through this time.
Common Causes Of Catastrophic Injuries
Catastrophic injuries are abrupt and unexpected. Something as simple as stumbling over a step and landing on your head can result in an injury of this magnitude. However, some general types of accidents commonly result in catastrophic injuries.
Some common causes of severe injuries include:
Motor vehicle accidents, particularly pedestrian collisions, motorcycle crashes, and truck accidents
Construction accidents and other workplace injuries
Medical mistakes or malpractice
Bicycle accidents
Accidents that involve falling from a significant height
Athletic accidents
Defective drugs or medical equipment
Slip and fall accidents
And more
If you or a loved one experienced an accident like any of those listed above, it's crucial to seek medical care immediately. While many injuries are visual and obvious, some may not be immediately visible. Seek medical treatment as soon as you can.
Liability in Catastrophic Injury Cases
Liability is crucial to establish in any personal injury case, particularly in those involving catastrophic injuries. In a catastrophic injury case, any number of parties may be at fault, and sometimes multiple parties can share different degrees of fault. A complication in determining liability is one reason it is important to have an experienced catastrophic injury law firm on your side. Your attorney can examine your case thoroughly to ensure any liable parties are held responsible.
Parties that can be held accountable in injury cases can include:
Negligent drivers
Vehicle owners who knowingly allowed an at-risk person to borrow their car
Manufacturers or sellers of defective products
Employers who poorly maintained a workplace leading to an accident
Property owners, managers, and tenants whose negligent actions lead to a premises liability case
Recovering Compensation for a Catastrophic Injury
After a severe and catastrophic accident, you will find yourself facing mounting medical bills for the immediate treatment of your injuries. You may then find yourself facing lifelong expenses for services, equipment, and other items to re-adjust your life.
Some potential costs of catastrophic injuries include:
Current and future medical treatment
Ongoing rehabilitation and physical therapy
Replacement of damaged property
Home care services
Mental health care
Home and transportation modifications to accommodate a disability
Disability devices such as a wheelchair
Lost wages and future earning capacity
If you have suffered a catastrophic injury, the right personal injury lawyer can help you recover substantial compensation for these expenses, and more.
One form of compensation you may be eligible to recover falls under the category of economic damages. These are damages that have a clear and concise monetary value that can be calculated via bills and receipts. Economic damages include things like compensation for bills and ongoing/future treatment. You can also recover compensation for lost wages resulting from time missed from work, as well as compensation for lost earning capacity going forward.
Additionally, you and your catastrophic injury attorney can seek non-economic damages. When someone experiences a severe injury, the harm goes far beyond the physical. There is, without a doubt, a great deal of emotional pain and suffering. There might be anxiety, depression, or PTSD, in the victim as well as amongst their family members. The severe injury victim may no longer be able to participate in the parts of life that previously brought them joy. In recovering non-economic damages, the victim and their family can recover compensation for diminished quality of life, as well as pain and suffering endured as a result of the injury. The goal of this compensation is to, as much as possible, restore the victim to the quality of life they knew before the injury.
How Much Time Do I Have to Hire a Catastrophic Injury Attorney?
For the majority of states in the United States, the statute of limitations of two years on injury lawsuits, in most cases. This means that you or your injured loved ones have two years from the date of the injury to file.
However, you should consult a lawyer as soon as possible after your catastrophic accident. Reaching out to an attorney quickly allows you to start on the many preliminary steps required before filing a lawsuit. Working quickly also allows your attorney to preserve as much evidence to support your case as possible.
You can't afford to wait to get the help you need. In the wake of a serious injury, the days and weeks that follow will be critical to getting your compensation. A catastrophic injury attorney can guide you through the process and help connect you with the resources you need while fighting on your behalf as you recover.
Catastrophic Injury FAQ
Do all injury attorneys handle catastrophic injury cases?
If an injury caused by someone's carelessness results in permanent impairment, catastrophic loss, or death, your choice of attorney matters. You will need the best representation to make sure that the negligent party is held accountable.
However, not all personal injury lawyers are equipped and/or qualified to handle cases involving catastrophic injuries. Determining – and obtaining – appropriate compensation for catastrophic injuries is typically much more challenging than for less severe injuries.
After a catastrophic injury, you may not know how long you will be in recovery, out of work, and rebuilding your life. You need a lawyer who can help you navigate this difficult time and fight for you while you focus on recovering.
At Munley Law Personal Injury Attorneys, our compassionate and highly skilled catastrophic injury lawyers will fight on your behalf to achieve the justice you need and deserve. Our legal team will work with medical experts and analysts to determine what proper compensation will look like for you. We will answer your questions in confidence and review your case for free.
What are traumatic brain injuries (TBIs)?
One term you may hear referenced often in discussions of catastrophic injuries is traumatic brain injury. Also known as TBIs, traumatic brain injuries are a kind of brain dysfunction usually caused by a violent blow to the head. Traumatic brain injuries range in severity. Concussions are sometimes referred to as mild TBIs; they are usually not life-threatening, and symptoms — such as dizziness, headache, and balance issues — can usually be treated with rest and medication. More severe TBIs, however, can most certainly be life-threatening, and victims can require long-term care.
If you believe that you or a loved one has suffered a TBI of any level of severity, it's important to seek medical care immediately. Left untreated, these kinds of brain injuries can cause a great deal of damage.
What is the process of filing a catastrophic injury lawsuit?
Hiring an attorney: The very first step in catastrophic injury cases is to hire a catastrophic injury attorney. At this point, you, as the injured party, can present them with all the evidence and documentation you have. This evidence can include medical bills, pictures of the injury, and more. Your personal injury attorney will walk you through this process, so there's no need to come in with everything prepared.
Filing the complaint: Once the initial evidence has been reviewed, personal injury law states that your attorney must file a complaint with the defendant. This complaint includes a statement of what occurred regarding the injury, the legal basis of the sought, and the amount of compensation that is being sought. This complaint is then served to the defendant (the at-fault party).
Defendant's response: It's then the defendant's responsibility to respond to the complaint, usually by filing a response with the court. They may admit fault, or they may deny fault. If they believe you were at fault in any way or that there is no legal basis for the suit, they will state that here.
Pre-trial phase: The litigation process then moves through a pre-trial phase, in which various motions may be filed. If the case moves forward from here, litigation will enter the discovery phase, in which both sides gather and share evidence.
Trial or settlement: Eventually, the case will either settle or go to court. The good news is that most cases that fall under personal injury law tend to settle, and working with experienced catastrophic injury attorneys such as those at Munley Law gives you the best chance of securing a satisfactory settlement. What's more, if the defendant tries to low-ball you with a counteroffer, our injury attorneys will negotiate to ensure you only accept an offer that's just and fair.
If you have suffered a catastrophic injury, you may have grounds for a personal injury lawsuit. Contact the injury attorneys at Munley Law today for a free consultation about your case.
What if I am partially at fault?
In some cases, the injured party may bear some degree of responsibility for the accident that caused their injury. Imagine, for example, that Person A is trying to cross the street at night, and runs across a dark, busy street in a spot that does not have a crosswalk. Person B is driving on that street, and because they are distracted by trying to send a text message as they drive, they collide with Person A as they run across. This results in Person A sustaining a spinal cord injury.
In this case, it can certainly be argued that Person B is responsible. They hit a pedestrian with their car, and they were texting while driving, which likely slowed down their reaction time. This caused a spinal cord injury. At the same time, Person B could argue that Person A shares some fault for the accident as well. Person A ran across a dark and busy street in a spot where no drivers would expect to encounter a pedestrian.
Personal injury law varies from state to state. In some states, if it's found that Person A bears any degree of responsibility for their injuries, they are barred from recovering any compensation. This is known as contributory negligence.
However, in some states, it is indeed possible for injured parties to recover compensation even in cases where they are partially responsible. This falls under the umbrella of comparative negligence, which in turn contains two subcategories: pure comparative negligence and modified comparative negligence.
Pure comparative laws dictate that even if an injured party is 99% responsible, they still may be able to recover damages.
Modified comparative law, which is used by the majority of states, dictates that an injured party can recover damages as long as they are either less than 50% responsible or less than 51% responsible, depending on the specific state.
If you think you're partially responsible for your injury and are wondering whether you can still recover compensation, reach out to the catastrophic injury attorneys at Munley Law. Our injury attorneys are ready and waiting to answer any questions you may have.
What if a loved one passes away from a catastrophic injury?
In some devastating cases, a catastrophic injury may result in the loss of a loved one. In a case like this, the family members of the deceased party may have the ability to file a wrongful death suit against any party responsible.
We know that there's no amount of money or legal success that can bring back your loved one. But you still deserve justice, and we can help you fight for it. What's more, the loss of a loved one can leave not just an emotional hole in your family, but a financial one. Perhaps that person was the breadwinner. Perhaps funeral costs are piling up at an astonishing rate. Filing a wrongful death suit against the responsible parties can help to alleviate these costs.
Munley Law has helped thousands of families obtain justice via wrongful death suits. If you have lost a loved one, don't hesitate to reach out to Munley Law, a firm you can trust. We will have your back every step of the way.
What if I sustain a catastrophic injury at work?
Typically, workers are prevented from suing their employers if they sustain an injury at the workplace, or while performing work tasks. Injured parties are usually advised to instead seek benefits through workers' compensation.
Generally, workers' comp covers two key areas: wage loss benefits, and medical care (or financial coverage for medical care). Additionally, it can cover death benefits if a loved one is killed while performing a task for their job.
Experiencing a catastrophic injury most likely means that the victim is unable to work for some time, whether that's a few weeks, several years, or even indefinitely. Depending on the extent of the injury, the victim may have a lowered earning capacity and may have to enter a different line of work, if they can work at all.
Through workers' comp, victims of a workplace catastrophic injury can receive weekly checks to combat the financial burden of lost wages. The maximum amount that can be contained in these weekly checks changes each year.
However, not everyone receives the same amount; rather, how much you can receive in lost wages depends on your pre-injury salary. These specifics vary from state to state, so it's important to look into worker's compensation benefits where you live.
In addition to this lost wage compensation, injured parties can also receive medical benefits through workers' comp. These benefits can cover health care expenses, ongoing treatment such as physical therapy or rehabilitation work, disability payments, and more.
If You Have Suffered A Severe Injury, Munley Law Can Help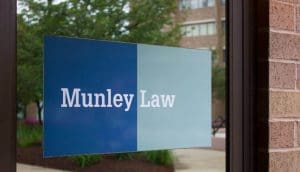 Catastrophic injuries can have a permanent and severe impact on a victim. The injured party may require long-term care, experience chronic pain, or be unable to return to work. These types of injuries can change a person's life forever. The injury attorneys at Munley Law cannot take away the pain and hardship caused by your catastrophic injuries, but we can fight for justice.
Our catastrophic injury lawyers are some of the best attorneys in the nation, and we have the credentials to prove it. We have been named among the Best Law Firms in America by U.S. News and World Report, and each of our attorneys has earned the title of Pennsylvania "Super Lawyer." All of our attorneys belong to the Million Dollar or Multi-Million Dollar Advocates Forums and have earned Preeminent AV ratings from Martindale-Hubbell.
Call Munley Law to set up a free consultation with one of our experienced catastrophic injury attorneys. We will review your case and answer your questions at absolutely no charge. Our office will not collect a fee unless we win monetary damages on your behalf. You will never have to pay anything upfront or out of your pocket. If we take your case and can't produce results, you will not owe us anything.
Call us, or fill out our contact form. Someone from our firm will be in touch with you.