All personal injuries can be traumatic, but some can have long-term, life-changing consequences. Sometimes, the injuries you sustained in an accident have a permanent effect on your life.  These injuries can prevent you from achieving your goals, performing your usual daily routines, or even going back to your job. A catastrophic injury can also put serious stress on the victim's family. If you have suffered a catastrophic injury, you need a highly skilled personal injury lawyer to help you rebuild your life and recover the compensation you deserve. 
The catastrophic injury lawyers at Munley Law have decades of experience representing people who have suffered serious or life-threatening injuries due to other people's negligence. We have won cases against large companies and powerful defense teams. Contact us today for a free, confidential consultation. 
What is a catastrophic injury?
A catastrophic injury is an injury that has significant, long-term, or permanent effects on your life or your body. An injury that results in disfigurement, dismemberment, or the loss of a bodily function can be considered catastrophic. Typically, a catastrophic injury will result in multiple surgeries, prolonged medical treatment, and/or long-term recovery. 
Do all injury lawyers handle catastrophic injuries?
If an injury caused by someone's negligence results in permanent impairment, catastrophic loss, or death, your choice of attorney matters.  You will need the best representation to make sure that the negligent party is held accountable. However, not all personal injury lawyers are equipped and/or qualified to handle cases involving catastrophic injuries. Determining – and obtaining – appropriate compensation for catastrophic injuries is typically much more challenging than for less severe injuries. After a catastrophic injury, you may not know how long you will be in recovery, out of work, and rebuilding your life. You need a lawyer who can help you navigate this difficult time and fight for you while you focus on recovering. 
At Munley Law, our compassionate and highly skilled catastrophic injury lawyers will fight on your behalf to achieve the justice you need and deserve. Our legal team will work with medical experts and analysts to determine what proper compensation will look like for you. We will answer your questions in confidence and review your case for free. Our experienced injury attorneys have obtained numerous multimillion-dollar settlements and verdicts for victims of catastrophic injuries including tractor-trailer wrecks, train derailments, heavy machinery accidents, traumatic brain injuries, amputations, and more. 
Types of Catastrophic Injuries
Some of the more common causes of catastrophic injuries include truck and car accidents, falls, work accidents, and medical negligence. Serious injuries that you can sustain in these accidents may include:
Traumatic brain injury (TBI) or brain damage

Paralysis resulting from neck or spinal cord injuries

Paraplegia or quadriplegia

Loss of limb (amputation)

Permanent disfigurement or facial scarring

Serious burn injuries such as a third-degree burn

Permanent impairment of a function or faculty such as blindness, deafness




 
Accidents like this can happen at any time and seriously impact your life for years to come. In many cases, you will have to learn how to live a new life with long-term therapy or permanent disability. This means you could be facing years of rehabilitation and medical bills. You may never be able to work again in the job you used to do. A catastrophic injury lawyer can provide crucial guidance during this process, and help you get the financial compensation you deserve. 
What kind of compensation can I recover for a catastrophic injury?
If you have suffered a catastrophic injury, the right personal injury lawyer can help you recover compensation for your medical bills and ongoing/future treatment, including any necessary therapy, rehabilitation, medical devices, or at-home care. You can also recover for lost wages resulting from time missed from work and/or lost earning capacity going forward. Additionally, you and your family can recover compensation for diminished quality of life, as well as pain and suffering endured as a result of your injury. To receive maximum compensation, you'll need the representation of a serious injury lawyer with a strong track record.
How long do I have to hire a catastrophic injury lawyer?
If you or someone in your family has suffered a catastrophic injury, you have two years from the date of the injury to file a lawsuit. However, you should consult a lawyer as soon as possible. There are many preliminary steps to take before a lawsuit can be filed. But more importantly, you can't afford to wait to get the help you need. In the wake of a serious injury, the days and weeks that follow will be critical to getting the compensation you need. A catastrophic injury lawyer can guide you through the process and help connect you with the resources you need, while fighting on your behalf as you recover.  
If You Have Suffered A Serious Injury, a Catastrophic Lawyer at Munley Law Can Help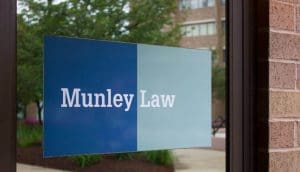 Our Pennsylvania-based lawyers are some of the best attorneys in the nation, and we have the credentials to prove it. We have been named among the Best Law Firms in America by U.S. News and World Report, and each of our attorneys has earned the title of Pennsylvania "Super Lawyer." All of our attorneys belong to the Million Dollar or Multi-Million Dollar Advocates Forums and have earned Preeminent AV ratings from Martindale-Hubbell.
Call Munley Law to set up a free consultation with one of our experienced personal injury lawyers. We will review your case and answer your questions at absolutely no charge, and help you determine the next steps to take. And, we will not collect a fee unless we win monetary damages on your behalf. You will never have to pay anything upfront or out of your own pocket. If we take your case and are unable to produce results, you will not owe us anything. Call us at (570) 338-4494, or fill out our contact form and someone from our firm will be in touch with you.