Were You Injured in a Bus Accident?
If you or your loved one have been in an accident with a bus as a bus passenger, or in another vehicle hit by a bus, you should call the bus accident attorneys at Munley Law.  Our bus injury lawyers have extensive experience in bus accident cases and we have fought against some of the largest bus companies in the country, including Greyhound. 
Bus accident cases are different from regular car crashes, and should only be handled by a law firm with experience handling cases against commercial transportation companies, municipal bus lines, and common carriers. 
If you or someone you love was hurt or killed in a bus accident, our legal team can help you recover the compensation you need to rebuild your life. We represent bus passengers as well as drivers of other vehicles, pedestrians, or bicyclists who were hit by a bus. The consultation is free, and there's no charge for our services unless we win your case. 
Causes of Bus Accidents
Many large bus crashes and bus rollovers are caused by negligence on the part of the bus driver or bus company. Examples of these causes include:
Driver Fatigue: Like truck drivers, bus drivers tend to drive long distances without much of a break. This can be extremely tiring, especially if it's late in the day. Driving while tired is very similar to driving while under the influence of alcohol; your reaction time slows and your attention decreases.  It becomes easy to miss something important such as an animal running into the road, or a sudden change in traffic. Drowsy drivers can veer over the center lines and into oncoming motorists, or fail to stop for crossing pedestrians.
Distracted Driving:

It happens to everyone, even those who drive for a living. According to

the National Highway of Traffic Safety Administration

, taking your eyes off of the road for five seconds while going 55 mph is equivalent to driving across an entire football field without looking. Whether you're on a busy highway or a city street, a moment of inattention can turn deadly. 

Bus Driver Error:

If the bus driver is inexperienced or received poor training by the busing company, errors may occur. It may be something simple such as getting too close to the sidewalk when picking up passengers or it can be something more life-threatening. Poor training and lack of experience can easily become a major issue for all involved.

Aggressive Driving or Speeding:

Bus drivers have specific schedules to keep. But when problems arise, such as traffic or problems with passengers, the driver may easily fall behind schedule. This can result in dangerous and careless driving. This not only puts the bus passengers' lives at risk but also creates extreme danger for anyone who is driving on the road.

Intoxicated Driving:

Driving under the influence is not only illegal, but it's extremely dangerous. It can impair your judgment, affect your muscle coordination, and cloud your reasoning. All these traits are needed when driving. Bus drivers are entrusted with the responsibility of safely transporting their passengers to their destination while maintaining the safety of the driving public as well. Drivers who fail to uphold their duty by driving intoxicated must be held accountable. 

Bus Mechanical Failure:

The bus company has a responsibility of keeping its vehicles well-maintained. But many times, regular maintenance is easily overlooked. This can result in balding tires, bad brakes, engine failure, and many other issues that could easily be found by routine check-ups. Sometimes, it can be a manufacturing flaw in the vehicle itself.
Why Choose Munley Law as Your Bus Accident Lawyer?
When you are choosing a bus accident attorney to help you with your bus accident claim, you need an attorney who not only understands the complexities of these types of cases but is willing to go to court and fight on your behalf so you are properly compensated for your injuries. Not many personal injury law firms have the experience and knowledge needed to handle commercial vehicle accident cases; this is why it's important to choose carefully. Fortunately, Munley Law is one of those few law firms that understand commercial bus accidents and has the experience needed to take on these types of cases.
Dan Munley  represented victims of the tragic I-80 bus sccident that took place near Scranton/Wilkes Barre, Pennsylvania in 2013. Since then, we have represented hundreds of innocent victims that have been involved in large commercial vehicle accidents and settled many cases for millions of dollars.  
Let a bus accident expert from Munley Law help you today. For a list  of our frequently asked questions on bus accidents, click here.
Do I Need a Bus Accident Lawyer for My Case?
Unfortunately, without the help of a lawyer, victims of bus accidents aren't prepared to deal with the large-scale defense that the bus companies will begin immediately after the accident. Bus companies will go to great lengths and spend tremendous amounts of money to protect themselves. While you and your family are recovering from your accident, the bus company will have its team of representatives building their defense and potentially destroying crucial evidence. For this reason, it is extremely important that you have a team of attorneys on your side who will go to the scene of the crash, preserve evidence, and ensure that your rights are protected.
The lawyers at Munley Law are paid on a contingent fee basis — which means you can afford the best bus accident lawyers in the business. We do not collect a fee from you unless we win your case — it's that simple. Check out How We Work .
You will probably recognize many of the major bus companies in the country, which include:
If you have been involved in an accident with any of these or any other bus company, call us.  
Accidents Involving Municipal Buses
Accidents involving municipal bus lines or public transit authorities can be especially complicated. There are different laws that apply to cases involving government entities, and usually there are limits on the maximum amount of damages you can recover. However, this does not mean that you don't have a case. An experienced bus accident lawyer at Munley Law can review your case and advise you about the best course of action.
We can help determine and prove liability, and explore all possible sources of compensation for you. If you wish to sue a government agency, you must provide written notice within six months of the injury, so it is important to act quickly. Once we are retained to represent you, we can mobilize to make sure all aspects of your case are processed in a timely manner. 
Who Can Be Held Responsible Following a Bus Wreck?
Much like trucking accidents, a bus accident could have several parties responsible for your injuries:
The bus driver is generally the first party to assign the blame for the accident. Either the driver was acting in a careless or reckless manner, or they lost control of the vehicle at the time of the accident, they are the go-to defendant for your bus accident.
If the driver was inexperienced or did not receive training, the bus company could be held liable for the accident. It is the responsibility of the bus company to make sure all drivers are fit for duty. This can include background checks, proper training, drug testing, etc.
Sometimes, the issue may lie in the vehicle itself. If there was a defect in the vehicle, the bus manufacturer could be held responsible for the accident.
What Should I Do Following a Bus Accident?
Bus accident injuries can include a range of medical problems, from relatively minor bumps, bruises, and scrapes to more serious injuries including broken bones, internal injuries, and even death. When larger, heavier buses collide with smaller, lighter passenger cars, the results for the passengers of the smaller vehicle can be horrific.
All victims of bus crashes or bus rollovers should receive immediate medical attention to make sure that their injuries are not life-threatening. If you have been in a bus accident and sustained injuries, please seek immediate medical attention.
Once you have received medical treatment, document whatever you can about the accident. If you are able to take photos of the scene, do so. Write down all the necessary details such as names and numbers of witnesses.
You may be asked to make a statement about the accident and your injuries. Even if the injuries seem minor, it's best not to say anything until you speak to a bus accident lawyer. A simple "I'm fine," can easily hurt your claim.
Finally, speak to an attorney about your accident. Remember, the lawyers and insurance adjusters working on the bus company's behalf will do everything in their power to minimize your claims, and possibly even deny them. They may even offer you a settlement that is much lower than what you rightfully deserve. Get fair compensation for your medical expenses, loss of wages, pain and suffering, workers' compensation, and more by speaking with an experienced bus crash attorney as soon as possible.
Frequently Asked Questions on Bus Accidents
Q: What Can I Do to Protect Myself After an Accident with a Bus?
A: Bus cases are very complicated and require the immediate attention of a lawyer who has won bus accident cases in the past and has deep knowledge of how the bus companies will fight back. Bus companies usually have unlimited resources that include teams of lawyers and experts who are prepared to fight against any lawsuit you may file as a result of an accident—regardless of how injured you are. Consulting with a lawyer is the best way to protect your rights without taking on the financial risk of representing yourself. 
Q: What Should I Do if Someone From the Bus Company Calls Me Before I Speak With a Lawyer?
A: Do not agree to make a recorded statement to the bus company's insurance carrier. Do not sign any forms sent to you by the bus company and their insurance carrier. Immediately contact an experienced bus accident law firm such as Munley Law. Be aware that if you accept any offer of settlement, you waive your right to seek additional compensation, even if your injuries become worse. 
Q: What if I Was Injured on a City Bus?
A: If your accident involved a municipal transit authority or public transportation as opposed to a charter bus or private bus company, your case may be a bit more complicated. There are different laws concerning claims against government entities than those concerning action against private companies. Still, this doesn't mean you don't have a case. If the entity their employee demonstrated gross negligence that resulted in serious injury or loss of life, you may be able to sue. 
Be aware, in order to bring legal action against a government entity or employee, you must provide written notice to that government agency within a limited amount of time. In Pennsylvania, for instance, you must do so within six months of the incident. This is why it is extremely important to speak with a lawyer who can advise you as to how to proceed and take action on your behalf in a timely manner. 
Q: What is a "Common Carrier"?
A: Buses are considered "common carriers." This means that their drivers have a duty to operate safely so as to protect the public whom they serve. A common carrier is any person or company responsible for transporting goods or people for a fee, and whose services are open to the public. 
Q: What Should I Do in the Days Following a Bus Accident?
A: Here are the steps you should take:
If you were a driver, obtain a copy of the accident report prepared by the police and obtain a property damage valuation from your insurance company

Write down all visits with doctors and other healthcare providers and keep a journal of any symptoms or pain you experience. Also, get copies of all test results, medications, treatments, and any other relevant medical information

Keep a detailed list of any out-of-pocket expenses you incur

Record days of missed work or other activities in which you were unable to participate

Never accept a settlement offer from an insurance carrier unless you have consulted with a lawyer
Q: What Damages Are Available in a Bus Accident Case?
A: When determining compensation in any type of motor vehicle accident claim, several factors are taken into account. The amount of compensation you receive will depend upon the extent of your physical injuries and their medical treatment, the available insurance coverage, your ability to work, and more.  In most cases, you may be rewarded with two types of damages — economic and non-economic.
Economic damages will cover any financial costs that accrued after the accident. This includes, but is not limited to, current and future medical expenses, lost wages, loss of earning capacity, and funeral costs. Your lawyer at Munley Law will consult with medical experts and other professionals to determine the full extent of your losses. 
Non-economic damages are meant to compensate you and your family for damages such as the pain and suffering you experienced as a result of the accident, as well as mental anguish, loss of companionship, and altered quality of life. 
In rare cases, punitive damages may be awarded if the defendant's actions were fraudulent, reckless, or malicious. These types of damages are meant to punish the defendant to prevent this behavior from happening again.
Q: How Long Do I Have to File a Suit Following a Bus Wreck?
A: While laws vary by state, in Pennsylvania, for example, the statute of limitations for negligence cases is two years from the date of the accident. But, that doesn't mean you should wait to take action. There are many steps to be taken before filing a lawsuit. Proper investigation, preservation, and documentation can take time. This is why it's crucial to contact an attorney as soon as possible following an accident. Important pieces of evidence regarding vehicle safety standards and driver logs can quickly be lost or destroyed. It is best if we can get to work as soon as possible.
Call Today for a FREE Bus Accident Evaluation and Consultation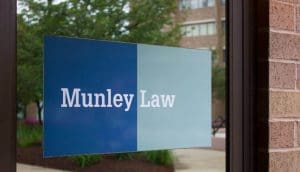 Call us today to discuss your bus accident case.  There is no obligation and our consultation is absolutely free.  We do not get paid unless we recover for you.  It is important that you choose an experienced law firm–one that knows how to win your bus accident case for you.  We have the knowledge, experience and qualifications to get you the justice you deserve.  Remember to choose carefully.  Choose the best bus accident lawyers available.  Choose Munley Law.  Call us at 570-338-4494 or contact us on our easy to use online form. Find us at our offices in Scranton and Wilkes-Barre and many other locations in Pennsylvania.