Car Accident Attorneys
Serving Injured Victims for 60+ Years
Getting into a car accident can be a frightening and devastating experience, especially if you have been injured. If your loved one has been involved in a tragic auto accident, your main focus may be comforting your family or being there for the injured victim, not hiring a car accident lawyer. At this time, thinking about recovering compensation from the insurance company may seem stressful and the last thing you need to be worried about.
$32 Million Wrongful Death
$26 Million Truck Accident
$17.5 Million Car Accident
$12 Million Product Liability
$9 Million Truck Accident
$8 Million Truck Accident
$8 Million Truck Accident
$7.5 Million Auto Accident
$6.9 Million Garbage Truck Accident
$6.5 Million Traumatic Brain Injury
$5 Million Medical Malpractice
$5 Million Bus Accidents
From physical injuries to lost wages, auto accidents can tremendously affect your quality of life. Several questions are probably running through your head at this time: How am I going to pay the medical bills? Will I make up my lost wages? What if my car can't be salvaged? Will the insurance company deny my claim? The car accident lawyers at Munley Law Personal Injury Attorneys are here to answer your questions.
If you or someone you love has been injured in a car crash, an experienced personal injury lawyer at Munley Law Personal Injury Attorneys is ready to fight for you today. Let our auto accident attorney take this heavy load off of your shoulders, so you can focus on healing both physically and emotionally.
Call today at

(855) 866-5529

or use our online form to schedule your free consultation.
Why You Need a Car Accident Lawyer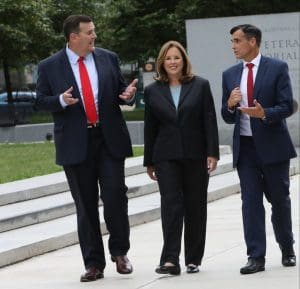 After you've been in a car accident, you might be wondering what your next step is in order to receive compensation. Our personal injury lawyers understand that auto accident victims will want to prioritize their mental health and physical health and not focus on dealing with the insurance company. An experienced car accident attorney will take the weight off of your shoulders by handling the insurance company and your claim, all while you focus on getting yourself better. Of course, our car accident attorneys will fight to award you a fair settlement for your car accident claim.
Why You Need To Contact Munley Law Personal Injury Attorneys
When you or someone you love has been injured in a car accident, your choice of car accident lawyer matters greatly. The car accident lawyers at Munley Law Personal Injury Attorneys have consistently been recognized among the Best Lawyers in America, Pennsylvania Super Lawyers, and were named among the Best Law Firms in our region by U.S. News and World Report. For over 60 years, our experienced attorneys have built a reputation for excellence in the legal profession. When you work with us, you can be confident that your car accident case is in the best possible hands.
We Have Recovered Over $1 Billion in Compensation
The experienced car accident attorneys at Munley Law Personal Injury Attorneys handle car accident injury cases of all sizes. We have won hundreds of millions of dollars in compensation for our clients. Below is a partial list of our major settlements and verdicts won on behalf of clients like you.
Our Top-rated Car Accident Lawyers Have 60+ Years of Trial Experience
Our car accident attorneys know fighting the insurance company on your own is an uphill battle. That's why you need an experienced car accident lawyer by your side to represent your case in the courtroom and help you collect a fair settlement for your injuries. Our diligent car accident lawyers work day and night to make sure your case is handled with the utmost care.
No Settlement, No Fee – That's Our Promise to You
At Munley Law Personal Injury Attorneys, we believe that all people should have equal access to the justice system, regardless of income. That's why our auto accident lawyer does not charge a fee for our services unless we win your case.  We cover all the upfront costs so that you don't have to pay anything out of pocket. Our contingency fee (a percentage of the car accident settlement or verdict we obtain for you) will never exceed the total amount paid to you.
If we are unable to produce results for your car accident case, you owe us nothing. We want to make this hard time easier for you, not harder. That is why we do not have any fees unless your personal injury claim is won.
Can I Recover Financial Compensation for My Car Accident?
At Munley Law Personal Injury Attorneys, we help car accident victims file personal injury lawsuits to recover compensation for damages sustained in a car crash. Compensation can include both economic and non-economic damages.
Present and Future Medical Bills
The car accident lawyers at Munley Law Personal Injury Attorneys can help you receive compensation for past, present, and future medical bills. These medical bills may include hospital stays, ambulance bills, emergency treatment, surgery, physical therapy, or any cost that was due to the treatment or ongoing treatments of an injury.
Lost Wages and Lost Earning Capacity
Your car accident may have put a halt to your normal life, and your injuries may have stopped you from working. At this time, our accident attorneys understand that piling bills and lost wages only add to your stress, and our efforts are solely getting you the proper compensation that you deserve from the insurance claim.
Immediately after your car accident, our car accident lawyer will help you receive compensation to cover your lost wages as well as any future income that you will miss because of the injuries you sustained.
Rehabilitation and Physical Therapy
Car accidents can cause all types of injuries. Even a minor car accident can leave you with a stiff neck and a soft tissue injury. Some of the more common physical car accident injuries can include:
Whiplash
Neck Injuries
Bruising/Contusions
Concussions
Traumatic Brain Injuries
Broken Bones
Internal Bleeding
All these injuries can result in long-term medical care which includes physical therapy and rehabilitation services. Our car accident lawyer will make sure the insurance company will pay not only for your current medical bills but any future medical expenses as a result of ongoing care.
Mental Anguish and Emotional Distress
In addition to physical injuries, car accidents are a traumatic experience that can result in mental anguish and emotional distress for the victim. During your case, we look to receive compensation that also covers the costs of your resulting anguish, such as depression, stress, and even loss of sleep.
Loss of Enjoyment of Daily Activities
Similar to emotional distress, a severe car accident may cause an injured victim to lose enjoyment in their usual daily activities. The devastating effect of an auto accident can have a negative effect on the victim, causing them to withdraw from social interactions, and lose interest in activities that they otherwise participated in.
Loss of Consortium/ Loss of Companionship
If you have been severely injured in a car accident, you may experience a loss of consortium. Simply put, loss of consortium refers to the deprivation of the benefits of parenting or married life due to the inability to show affection or love.
We also help our clients pursue wrongful death claims against at-fault drivers in order to get justice for their loved ones and provide future security for their families.
Injuries in a Car Accident
Car accidents can lead to serious and even life-threatening injuries, such as:
Traumatic Brain Injuries – The impact of a car crash can result in traumatic brain injuries.  The head striking the windshield can result in a skull fracture or concussion. Even the rapid back-and-forth motion of the head and neck in a collision can cause serious damage to the brain. Brain injuries can take many months or years of recovery and may even cause permanent damage.
Broken Bones – Car accidents can result in broken ribs, arms, legs, and other fractures. Broken bones can require multiple surgeries and cause internal damage.
Neck and Back Injuries – Car accident injuries can cause long-term neck and back pain that can prevent you from working and enjoying the activities that make up your daily life. Neck and back injuries can include whiplash, nerve damage, disc problems, spinal fractures, and more.
Lacerations and Scarring – The broken glass that often accompanies car accidents can result in cuts and lacerations. If these affect the face or other parts of the body,  scarring can involve both physical and emotional pain.
When Should I Contact a Personal Injury Lawyer?
You are entitled to compensation if you've been injured in a car accident due to another driver's negligence. But how do you know if it's the right time to contact a car accident lawyer for your claim? We want to help you determine if pursuing a car accident claim is the right route for you.
According to the National Highway Traffic Safety Administration, there are more than 35,000 fatalities and hundreds of thousands of injuries each year caused by motor vehicle accidents. It is likely that everyone will be involved in a car accident at least once in their lifetime. There are many types of car accidents and they can have several causes, but the most common cause of car accidents is human error.
These causes of car accidents include:
Distracted Driving
The number one cause of car accidents in the U.S. today is distracted driving. The number of deaths caused by distracted driving is rising each year — there were 3,142 deadly crashes in 2020.
Any time you take your eyes off of the road ahead (visual distraction), your hands off the wheel for any reason (manual distraction), or if your mind starts to focus on something other than driving (cognitive distraction), you are putting the lives of other drivers and their passengers in jeopardy.
With distracting technology, such as texting on a cell phone or changing the music on the radio, and distractions along the road, such as bright billboards, many factors can take your attention away from the road.
Drowsy Driving
If an individual drives while they are fatigued, their driving skills and judgment can be significantly impaired. Driving while drowsy is proven to affect drivers similarly to driving under the influence of drugs or alcohol, and poses a major danger to the individual behind the wheel and other drivers.
According to the Centers for Disease Control and Prevention, being awake for 18 hours or more is similar to having a blood alcohol level of 0.05% or more. Those whose professions require driving late at night or for long periods of time, such as commercial drivers, shift drivers, or ridesharing drivers, are at higher risk for unintentionally driving while fatigued.
Drunk Driving
Driving while intoxicated is the cause of approximately one-third of all car accident fatalities, with more than 10,000 or more deaths due to drunk drivers each year. In the United States, it is illegal to drive with a 0.08% blood alcohol concentration. Driving past this limit seriously affects visual function, reduces coordination, impairs the perception of objects and speed, and therefore impairs overall vehicle control.
Drunk driving is completely preventable, yet there are still 52 deaths per minute attributed to driving while intoxicated.
Speeding and Aggressive Driving
Driving at excessive speeds and aggressive driving is one of the top reasons for fatal car crashes in the United States. While exceeding the speed limit accounts for one-third of all auto accident fatalities, driving unreasonably fast for certain conditions also contributes to these speeding car accidents.
Speeding during heavy downpours, snowstorms, and congested traffic, for instance, pose a deadly threat to other drivers, pedestrians, and to the driver themselves. Individuals who drive aggressively put everyone else on the road in danger. Aggressive driving includes erratic driving, "brake checking", illegal passing, and weaving aggressively in and out of traffic.
Poor Weather Conditions
Driving during poor weather conditions significantly increases your chances of a car accident. Certain weather conditions such as ice, fog, snow, and rain will force drivers on the road to slow down and drive cautiously.
Unfortunately, while most drivers adhere to inclement weather conditions, some drivers still drive negligently. Negligent driving during poor weather conditions includes drivers who refuse to slow down, turn on their headlights, or maintain a safe distance from other cars.
What Our Car Accident Lawyer Can Do For You
Whenever you have to deal with legal matters — be it signing a contract, handling an estate, or filing a car accident insurance claim — it's always best to speak with an experienced attorney. After a car accident, you have more pressing concerns to deal with, such as medical expenses, loss of income, and recovery from your injuries, than that of negotiating for a fair settlement with the insurance company.
This is why you need someone by your side to help you with your car accident claim.
Listen to your Story
The first step when working with a lawyer at Munley Law Personal Injury Attorneys is always a free consultation. This is your opportunity to tell your story and ask questions about what happens next. We will answer your questions, evaluate the facts of your claim, and determine if we recommend moving forward with a case.
Investigate Your Car Accident
The personal injury lawyers at Munley Law Personal Injury Attorneys work with investigators, police, and professional reconstructionists to understand exactly what happened in your crash. We collect important evidence including photos from the crash scene, witness statements, surveillance footage, cell phone records, and more.
Prove Negligence
In order to win you justice, your injury attorneys will be tasked with proving the other driver's negligence. In a personal injury lawsuit, there are four elements we must prove:
Duty – The defendant owed the plaintiff a duty of care. In car accident cases, all drivers have a duty to operate their vehicles in a reasonably careful manner and to follow the rules of the road.
Breach – We must demonstrate that the defendant breached their duty by breaking the law and/or behaving recklessly.
Causation – We must then show that the defendant's actions resulted in a crash that caused you to suffer injuries.
Damages – Finally, we must prove that you suffered economic and noneconomic damages as a result of your injuries.
Calculate Damages
Your legal team will work with experts to calculate the full scope of your damages to ensure that you receive every dollar you deserve. This includes not only your existing medical bills and lost wages, but all the other ways that you will continue to pay for your injuries in the future.
Negotiate with the Insurance Company
The car accident lawyers at Munley Law Personal Injury Attorneys have decades of experience fighting against insurance companies who would attempt to settle claims for less than what victims deserve. We will negotiate with them on your behalf, and we will never accept an offer of settlement without your consent.
Fight for you at Trial
If the defendant's insurance refuses to agree to an appropriate settlement, we have no problem taking your case to trial. Our attorneys are experienced courtroom advocates and we will be fully prepared to present your case to a jury.
How Do I Protect My Claim Following a Car Accident?
What you do after a car accident is important in proving fault for your car accident case. Here are a few things to keep in mind to protect your claim:
Request a copy of the accident report. The police report will have all the information you need about the car crash. The police report will also give the opinions of the police as to what happened and who may be at fault. Your insurance company will use this information when assigning who is at fault.
Contact your own insurance company. Even if you weren't at fault or if it's a minor car accident, you must contact your insurance company to let it know you were in a car accident that involved injuries.
Keep a record of all expenses after the accident. Not only should you keep track of medical expenses but also time off from work and property damage.
Make all your medical appointments. It's very important for you to get healthy which means you have to follow up with your doctor after a car accident. Not only will you get the medical treatment that you need to recover but you will get a better sense of how long it will take to get over your injuries. This will help when determining how much your auto accident claim is worth.
Don't accept a settlement offer without speaking to us. The first settlement offer is usually the lowest amount the insurance company is willing to go. Never accept a settlement offer from an insurance carrier unless you have consulted with a car accident lawyer at Munley Law Personal Injury Attorneys.
Call a Car Accident Attorney Today to See Your Rights and Options
Getting into a car accident can be a frightening and stressful experience, especially if you are injured. But before you contact the at-fault driver's insurance company, you need to contact a personal injury attorney at Munley Law Personal Injury Attorneys. Our car accident lawyer will guide you through the process and help you obtain a fair settlement for your injuries.
If you or someone you love has been injured in a car accident, an experienced car accident lawyer at Munley Law Personal Injury Attorneys is ready to fight for you today. Cost is no object when it comes to hiring a top car accident attorney at our firm because we do not collect a fee unless we recover financial compensation for you.
Call today or use our online form to schedule your free consultation. Our list of Frequently Asked Questions for a car accident may provide additional help and guidance.
Frequently Asked Questions (FAQs) About Car Accidents
Q: What if I was the Passenger in a Single Vehicle Accident?
If you were injured as a passenger in a single-vehicle crash, you may be able to seek compensation from the driver of the car if he/she was negligent. To fully understand your legal rights and options, contact Munley Law Personal Injury Attorneys for a free consultation.
Q: What is the Difference Between Full and Limited Tort?
In Pennsylvania, the tort option on your auto insurance policy determines your ability to sue the at-fault party after a car accident. But what is the difference between full tort vs. limited tort?
If you have full tort, you may pursue pain and suffering compensation regardless of the severity of your injuries. Limited tort, on the other hand, limits your right to sue. If you have limited tort, you may only sue the at-fault party for the cost of your medical bills, but not for pain and suffering.
However, there are some exceptions:
If you suffer one of the above circumstances, you would effectively "breach" limited tort and enjoy the benefits of full tort.
Q: Who is at Fault in a Multivehicle Pile-up?
If you were injured in a multi vehicle pileup, it can be difficult to identify the at-fault party. These types of crashes often involve more lengthy police investigations to get a clear picture of how the accident happened. A car accident lawyer at Munley Law Personal Injury Attorneys can help ensure that your rights will be protected and you will be able to take action against any and all negligent parties when the facts become clear.
Q: Do I Need to Hire a Car Accident Injury Lawyer for My Personal Injury Claim?
A: In some cases, particularly if the accident was minor and you suffered no injuries, car insurance may cover the damages without the need for a lawsuit. However, if you're hurt, it can be difficult to get compensated for treatment, therapy, time missed from work, and more. Statistically, people represented by lawyers get three times more settlement money than people who do it themselves.
So, while you don't need to hire a car accident lawyer, having a personal injury attorney can ensure that you receive everything you are owed.
If you're unsure whether or not you need an auto accident attorney, give us a call. There's no charge for the initial consultation, and we can help you determine the next steps.
Q: How Much Does It Cost to Hire a Car Accident Attorney?
A: At Munley Law Personal Injury Attorneys, we only collect a fee (a standard percentage of the settlement or verdict) if we win your case. This way, anyone can afford an experienced car accident attorney, and the cost won't prevent you from getting the justice you deserve.
Q: Should I Get a Car Accident Lawyer for a Minor Car Accident?
A: While stopped at a red light, someone hits you from behind. You suffer whiplash but most of the damage is to your car. Can you sue someone for a minor car accident?
The answer is a little more complicated than a simple yes or no. If the following circumstances occurred in your accident, it may be best to speak with a car accident lawyer:
You developed a severe injury: Even a fender bender could result in a concussion or a brain injury. That's why it's always important to seek medical help following a car accident.
You're not at fault for the accident: If another driver's carelessness caused your accident, you may need an attorney to help you with your claim.
The insurance company denied your claim: If either your insurance carrier or the other driver's company denies your claim, you may need to speak to an attorney to learn the reasons why and your next steps.
The one thing to remember is there are no requirements when it comes to hiring a car accident lawyer. Each situation is different and it's difficult to know what the future may bring for your injury. So even if the accident was minor, it may be helpful to schedule a free consultation with a personal injury attorney who can advise you on your next steps.
Q: What if I was Partially at Fault for the Accident?
Laws concerning fault vary by state. In many states, if you are even slightly to blame for the accident that caused your injuries, you are barred from suing the other party. But, Pennsylvania follows a modified comparative negligence rule. This means that if you are less than 51% at fault, you can seek compensation from the other driver. However, your compensation will be adjusted in proportion to your level of blame.
If you are unsure whether you will be found at fault, or you think you were wrongfully blamed for the crash, a lawyer at Munley Law Personal Injury Attorneys can help protect your rights.
Q: Why is My Car Accident Settlement Taking So Long?
When you're injured and need help paying the bills, you may be waiting for money for a settlement check. But sometimes, it can take a long time to get paid. You may be wondering why your car accident settlement is taking so long.
Depending on the complexities of your case, it can take several months before your settlement is approved. That's because many factors are taken into account such as how quickly the insurance company is willing to settle your claim, how severe your injuries are, and how complex the accident is. If you have any questions about your settlement, contact our car accident lawyers as soon as possible.
Q: How Long Do I Have to File a Car Accident Claim?
In the Commonwealth of Pennsylvania, you have two years after the date of injury to file a personal injury claim. Although that may seem like a long time, it can go by in the blink of an eye, especially if your days are filled with medical appointments. And, the legal process involved in filing a lawsuit can take time.
Evidence disappears and memories fade. That's why the sooner you contact a car accident lawyer at Munley Law Personal Injury Attorneys for your claim, the more likely you can collect compensation for your injuries. Call now to schedule a free consultation with our auto accident attorney today.
Even if you think it's too soon to know whether you have a case, an attorney at Munley Law Personal Injury Attorneys will listen to your story and advise you about what to do next.