Our Workers' Compensation Lawyers Fight For Injured Workers
When you sustain a work-related injury or illness, you may wonder how you can afford your medical bills or how you'll get paid for missed time from work. Fortunately, workers' comp benefits cover most employees. However, these benefits may not be as straightforward as they seem. Many times, the insurance company will try to deny your claim.  They may try to say your injuries were not sustained while on the job, your injuries are being exaggerated, or that you failed to file your claim properly. If this happens to you, you will need a skilled workers' compensation lawyer to help you with your workers' comp claim.
$32 Million Wrongful Death
$26 Million Truck Accident
$17.5 Million Car Accident
$12 Million Product Liability
$9 Million Truck Accident
$8 Million Truck Accident
$8 Million Truck Accident
$7.5 Million Auto Accident
$6.9 Million Garbage Truck Accident
$6.5 Million Traumatic Brain Injury
$5 Million Medical Malpractice
$5 Million Bus Accidents
If you're having trouble with your workers' compensation claim, speak with a personal injury lawyer at Munley Law Personal Injury Attorneys. For over 60 years, our workers' comp attorneys have been helping injured workers file workers' comp claims and get the benefits they are owed.
Our peers and legal organizations throughout the country have recognized us for our work. We are consistently named to the Best Lawyers in America lists. Our attorneys are board certified by the National Board of Trial Advocacy and have obtained millions for our clients who have sustained an injury in the workplace.
Let us review your claim for free. Chat live, fill out our contact form, or call today. We do not collect a fee for our services unless we succeed in recovering your benefits. Se habla Espanol.
What is Workers' Compensation?
Workers' compensation benefits exist to pay for medical expenses and lost wages when you suffer a work-related injury, become ill, or aggravate an existing condition while on the job. Your employer is legally obligated to carry workers' compensation insurance for their employees.
Most employees are covered by workers' compensation regardless of their status as part-time or full-time and regardless of who was at fault for the accident. Employees who were intoxicated or breaking the law during their injury may not be eligible to claim benefits.
Filing a Workers' Compensation Claim
Unfortunately, many injured employees do not understand how the workers' compensation process works. Many are afraid to tell their employer of their injuries for fear that they may lose their jobs, or they can't afford to take time off of work. Some workers may feel that the employer or employer's insurance company will resist paying benefits and blame the injury on something they did off duty. But you should never feel shame or fear about reporting a workplace injury and pursuing the benefits that you are entitled to under the law.
It is your right as an employee to file a workers' comp claim and to have your medical expenses and wages paid while you recover from the injury. The experienced workers' compensation lawyers at Munley Law Personal Injury Attorneys can help you navigate the process, inform you of your rights, and help you work through any obstacles that come up.
A workers' compensation attorney at Munley Law Personal Injury Attorneys can help you file your claim, prepare for and attend workers' comp hearings, and appeal denials if necessary.
Do I Need a Workers' Compensation Attorney?
If you have reported your injury to your employer, applied for workers' compensation, and are receiving your benefits, you may not need a lawyer. However, the aftermath of a work injury can be difficult and the application process can be confusing. It may be hard to know whose advice to take and how to protect your own rights. If you need help navigating the claims process, we can review the details of your case, inform you of your rights as an employee, and walk you through the proper steps to take – all at no charge.
If your workers' compensation claim is denied and you need help recovering your benefits, that's when it may be in your best interest to have a workers comp lawyer represent you. The other situation where you may need a lawyer is if a third party (aside from your employer)  was responsible for your work-related injury. Even if you are receiving workers' comp benefits, we can help you pursue a third party claim.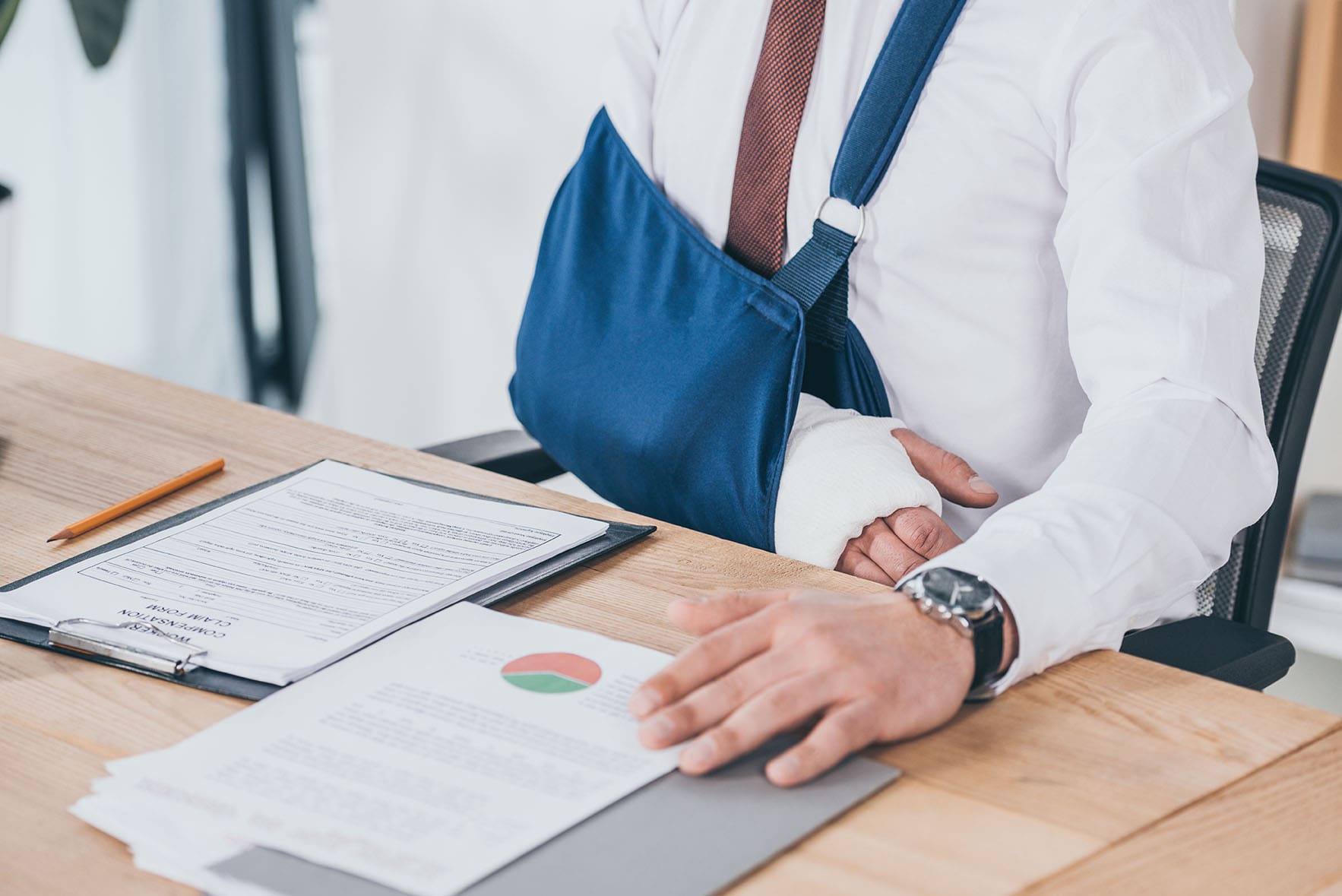 What Are the Types of Workers' Compensation Benefits?
Normally, there are several types of benefits you will receive after an accident at work:
Medical Coverage
This includes any medical costs relating to your injury. These claims are not limited to a specific dollar amount and should cover all co-pays and deductibles. Not only will it include doctor's appointments, lab tests, ER visits, and medication, but can include medical equipment (such as a wheelchair) and ongoing care.
Lost Wages
If you are unable to work after an accident, you will receive a percentage of your wages, known as disability benefits. There are temporary benefits as well as permanent, depending on how long you are meant to stay out of work.
Specific Loss Payments
If your work injury resulted in permanent scarring/disfigurement,  the loss of a limb, or impaired use of a body part, you may be eligible for "specific loss" payments.
Unlike regular workers' compensation, you may collect specific loss payments even if your injury does not stop you from working. You do not need to be out of work in order to receive specific loss compensation. You simply must be able to show that your injury happened in the course of your job duties. You must also notify your employer of the injury within 120 days of its occurrence, and submit a workers' compensation claim within three years of the date the injury was sustained.  However, the earlier you act, the better.
Death Benefits
Thousands of Americans are killed performing their jobs each year. If a worker dies as a result of a job injury or illness, the worker's family is entitled to receive death benefits. Even if the injury or illness did not cause immediate death, death benefits may apply if the worker passed away within 300 weeks of sustaining the workplace injury, or toxic exposure.
Workers' compensation death benefits are paid to the surviving family members who depended on the deceased person for financial support.  Those eligible include a spouse, minor children, a dependent adult child, or a parent. Workers' comp must also pay the reasonable costs of burial, up to $3,000.
A petition for death benefits must be filed within three years of the worker's death.
What If My Employer Delays My Workers' Comp Claim?
When an employer or insurance company delays the workers' comp claim, an injured worker may be eligible to file what is called a penalty petition. Actions that may warrant a penalty petition can include:
Delaying payment to a claimant without cause
Terminating benefits unjustly
Denying a claim due to an improper investigation of the work injury
Failing to notify the injured worker, within 21 days, that the claim is denied
Failing to pay medical bills
A workers' compensation attorney at Munley Law Personal Injury Attorneys can file a penalty petition on your behalf. Injured workers who file a penalty petition may be eligible for an award of up to 50 percent of the past-due amount owed, plus interest, and attorney fees.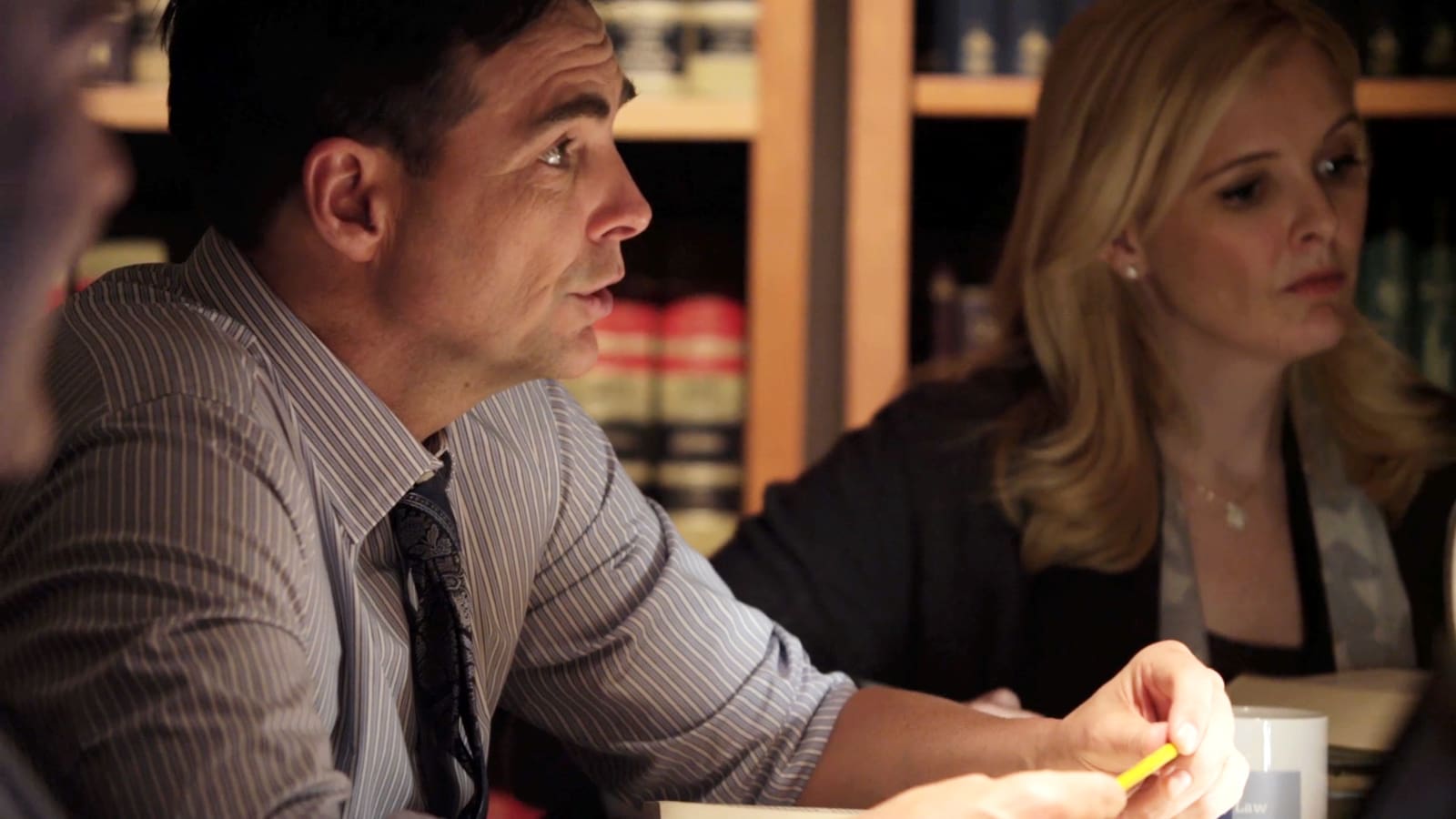 If Your Workers' Comp Claim is Denied
In some cases, the workers comp claims process is simple: your claim is approved, you receive your benefits in a timely manner, and you continue receiving payments for as long as you require them. However, this is not always the case.
If you receive notice that your claim has been denied, you still have options. It is not uncommon for a workers' compensation claim to be denied at first. There are several reasons a legitimate claim can be denied.
Your employer or their insurance company may argue that your injury was not sustained within the course and scope of your job duties. On the other hand, even if they allow that an accident occurred at work, they may accuse you of exaggerating your injuries. This is also known as "malingering," when an employee falsifies the severity of their injury or illness in order to receive benefits. In either case, an experienced workers' compensation attorney can help you set the record straight and obtain the benefits you deserve.
If your claim is denied, or if your benefits stop before you are ready to return to work, a workers' compensation attorney can help make it right.
What Industries Have the Most Workplace Injuries?
According to the U.S. Department of Labor's U.S. Bureau of Labor Statistics, there were over 2.6 million recorded injuries and illnesses in the private sector in 2021. On average, an illness or injury kept a worker out of a job for 1 day in 2021. As you can imagine, some industries saw more injuries and illnesses than others.
Warehouse and Heavy Machinery Accidents
Serious and even fatal injuries can occur in industrial and warehouse settings. Working around heavy machinery and equipment can lead to an accident; the machinery may be defective, or there may be a lack of proper safety training. Injuries from accidents involving dangerous machinery can include crushed limbs, hands or fingers, amputation, broken bones, lacerations, electrical burns, and wrongful death.
You may also receive an illness while working at a warehouse. Work-related illnesses can occur from exposure to hazardous chemicals and other dangerous materials at work. Exposure to these dangerous toxins and chemicals can lead to serious respiratory conditions, renal disease, chemical burns, and some forms of cancer, including mesothelioma.
Construction Accidents
According to the Occupational Safety and Health Administration (OSHA), the construction industry is one of the most dangerous occupations in the U.S. The leading causes of private construction industry deaths were falls, being struck by objects, electrocution, and being caught in between objects. Those four causes were responsible for 64.2 percent of construction worker fatalities.  Falls, electrocution, crushing injuries, and equipment-related accidents can seriously injure workers. Construction injuries can include:
Traumatic brain injury
Concussions
Head and neck injuries
Burns and electrical injuries
Hearing loss
Vision loss
Fractures
Amputation
Knee, shoulder, and elbow injuries
Back injuries
Wrongful death
Transportation Accidents
Truck drivers have dangerous jobs. According to OSHA, the trucking and transportation industry sees a high rate of work-related fatalities.  Not only are truck drivers under pressure to deliver goods in a timely manner, but they're on the road for hours at a stretch. This has a major impact on the driver's health, not to mention the possibility of getting into a truck accident with another tractor-trailer or a passenger vehicle.
Healthcare Worker Accidents
According to OSHA, "a hospital is one of the most hazardous places to work." OSHA has explained that "the rate of injury (in a hospital) is almost twice the rate for private industry as a whole." Part of this high risk is due to what healthcare workers experience every day. Healthcare professionals typically work long hours under physically demanding conditions: exposure to disease, hazardous materials, lifting patients, performing repetitive tasks, and putting patients' needs ahead of their own.
If you are exposed to infectious disease at work or suffer an injury while caring for a patient, you are entitled to seek workers' compensation.
Can You Bring a Case Against a Third Party for a Workplace Injury?
Workers' comp insurance allows you to collect compensation for a work-related injury without filing a lawsuit against your employer. However, there are certain situations where you may be able to bring a claim against a third party. A third-party claim is an action against another person or entity responsible for your injury. For example, if a faulty piece of machinery resulted in an accident, you may have cause to bring a claim against the machine's manufacturer. Even if you are receiving workers' compensation benefits, you may still pursue a third party claim in addition to your existing comp claim.
At Munley Law Personal Injury Attorneys we have represented numerous workers whose job-related injuries involved negligent third parties. For example, we handled the third-party claim for a woman who was seriously hurt in a forklift accident and secured a $12 million settlement.
To learn more about your legal options, contact a comp attorney at Munley Law Personal Injury Attorneys. We will explore every avenue to make sure you get the maximum recovery.
Can I Sue My Employer for a Work Injury?
Workers' compensation insurance exists to compensate injured workers without the need for a lawsuit. This means you can get the money you need fast, and you do not have the same burden of proof as personal injury cases. Workers' compensation is a no-fault statute. You do not need to prove that your employer was negligent, only that you sustained the injury while performing your job. Because workers' compensation insurance exists, employees cannot sue their employers for a work injury.
What Do I Need to Do After an Accident at Work?
If you were hurt at work, your first step is to report it to your supervisor and fill out an incident report.  Under the law, you must notify your supervisor at your place of employment within 120 days from the date of injury. Failure to do so can result in denial of your claim, so be sure to report your injury as soon as possible. Even if your injury seems minor, it's best to have a record of the incident in case you begin to feel more pain as time goes on.
After you report your injury, workers' compensation insurance representatives may contact you asking for details. Do not sign any insurance document or offer of settlement until a workers' comp lawyer has reviewed it first. If you have questions about how to apply for workman's compensation, or if your claim has been denied, call us for a free consult.
Let a Workers Comp Attorney at Munley Law Help You
If workers' comp denies your claim, you should seek a work injury lawyer immediately.  Our dedicated team of workers compensation lawyers will help you get the benefits you deserve.
Our workers' comp lawyers understands that the aftermath of a work-related accident can be a difficult time in your life. We are here to help.  Contact us now for a FREE case evaluation for your worker compensation case. Call, email, or chat online. A member of our work accident injury team will get back to you right away.