Injured in an accident caused by someone's negligence? Contact a personal injury lawyer at Munley Law Personal Injury Attorneys today for a free consultation.
For more than 60 years, the Pennsylvania personal injury lawyers at Munley Law Personal Injury Attorneys have built a reputation as national leaders in personal injury law. Our results speak for themselves; we have won millions of dollars in settlements and verdicts for our clients.
$32 Million Wrongful Death
$26 Million Truck Accident
$17.5 Million Car Accident
$12 Million Product Liability
$9 Million Truck Accident
$8 Million Truck Accident
$8 Million Truck Accident
$7.5 Million Auto Accident
$6.9 Million Garbage Truck Accident
$6.5 Million Traumatic Brain Injury
$5 Million Medical Malpractice
$5 Million Bus Accidents
Our extensive experience and record of success have earned us the highest possible peer and client ratings. All partners are board certified by the National Board of Trial Advocacy and are consistently named Best Lawyers of America. With offices throughout Pennsylvania, we are prepared to help anyone with their personal injury needs, no matter how complex the case may be.
If you or someone you love have suffered a catastrophic injury after a truck accident, dealing with a workplace injury, or having issues with the insurance company after being injured in a car accident, your choice of legal representation matters. At Munley Law Personal Injury Attorneys, you can be sure that your case is in the best possible hands.
Do I Need a Personal Injury Lawyer?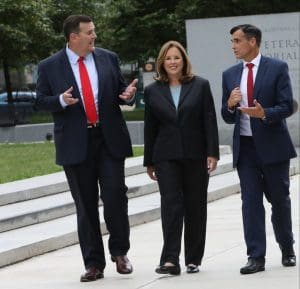 As the injured victim, you may be able to bring a lawsuit against the negligent party to obtain maximum compensation for your injury. Unfortunately, you will likely face legal hurdles without a personal injury lawyer on your side. Many victims of car crashes, truck accidents, work accidents, and defective products never get the total compensation they are entitled to when handling the claim on their own.
The legal process can be confusing, and the insurance companies profit by settling for as little as possible. As an injury victim, you may be concerned about paying your current medical bills, especially if you're missing a lot of time from work. So a quick settlement from the insurance company can solve that problem instantly. But what about any future expenses? Will that settlement cover lost earning potential or property damage?
At Munley Law Personal Injury Attorneys, an experienced and knowledgeable accident attorney will ensure that you receive compensation for both present and future medical bills, lost wages, pain and suffering, and other damages. A personal injury lawyer can not only protect your rights and get you the compensation you deserve, but we can do the following:
Discover who is at fault for your injury: Many serious accidents involve multiple parties who can be held responsible for your accident. For example, not only can you hold a truck driver responsible for your injuries, but you may also hold the trucking company or a third party carrier responsible. The more parties involved in the accident, the more complex a claim can be.
Estimate how much your claim is worth: The initial settlement you receive from the insurance company generally does not cover all your expenses following an accident. That's because the adjuster is trying to settle your claim with the least amount of money the insurance company is willing to pay. Unfortunately, many injury victims don't know how much their claim is truly worth and will take the first settlement offer they receive.
Negotiate with the insurance company: The insurance company will do whatever it can not to pay the full amount. Its adjusters will try to bully you or persuade you to take the first amount offered. You'll need a strong negotiating team to help you with a settlement.
Represent you in court: If a settlement cannot be reached, you'll need an aggressive trial team to represent you in the courtroom. All our attorneys have experience in the courtroom and will fight on your behalf.
What Personal Injury Cases Does Munley Law Personal Injury Attorneys Handle?
Our law firm focuses solely on personal injury litigation. We've been doing personal injury for over six decades and have helped develop many trial techniques and liability theories that are still used to this day.
Here are a few examples of the personal injury case types we handle on a regular basis:
Truck Accidents
The truck accident attorneys at Munley Law Personal Injury Attorneys have a nationwide reputation as the leaders of truck accident litigation. We represent motorists, passengers, pedestrians, and truckers who suffer severe, life-altering injuries in a truck or tractor-trailer crash. We are not afraid to go after the truck company, its insurance, and any third parties who may have been involved in the accident.
Truck accidents can be extremely complex and they need to be handled by a team that has the experience and the resources available to face off with those responsible. Just check out our winning record — the National Law Journal recognized both Marion Munley and Dan Munley for having the second-highest settlement in Pennsylvania and 25th-highest in the nation in 2015 for a truck accident settlement.
Car Accidents
Even a minor car accident can result in severe injuries and enormous expenses for everyone involved. And with the difficulties of the insurance claim process, you may not know what your rights are and what next steps are needed to get compensation for your injuries. The insurance company will do whatever it can to get you to agree to a settlement that is far less than what you deserve. That's why it's important to speak with a car accident lawyer at Munley Law Personal Injury Attorneys to learn your options.
Whether you are a driver, passenger, bicyclist, motorcyclist, or pedestrian, our car accident lawyers will take care of the insurance company as you concentrate on the healing process. We help victims of ATV accidents as well.
Workers' Compensation Claims
If you are injured while on the job, you are legally entitled to workers' compensation. Workers' comp is meant to pay for your medical bills and lost wages following the accident. However, many employers don't understand or choose not to cooperate after a workplace accident. As a result, the insurance may deny your claim on a technicality or because of a previous injury, and you'll be expected to pay for your injuries.
Our workers' compensation lawyer at Munley Law Personal Injury Attorneys is ready to assist you if your workers' comp claim is delayed or denied. We will also determine whether you may bring a third party personal injury claim for the cause of your accident.
Premises Liability
Property owners and businesses are legally responsible for keeping their premises safe from anyone who visits the property. But failing to keep the property free from hazards can result in severe injuries for any visitor. From slip and falls to dog bites, premises liability cases are often difficult to deal with on your own unless you have an experienced attorney to help you with your claim.
Our premises liability lawyer can get the evidence needed to prove the property was unsafe before you had your accident. We will go after the property owner to get the compensation you deserve – whether it's your neighbor, a business, or the local government.
Product Liability
When you purchase a product, you trust that the manufacturer has made a safe product to use. Unfortunately, this is not always the case and results in unexpected medical treatment and lost time at work. When a defective product causes an injury, you may have a case against that manufacturer or designer.
The product liability lawyer at Munley Law Personal Injury Attorneys has helped injury victims pursue cases against defective car parts, medical devices, dangerous drugs, and other harmful products currently on the market.
Medical Malpractice
Healthcare professionals have a duty to uphold a standard of care for their patients. But negligence from medical professionals and facilities still occurs every day and can result in severe injury and death.
The medical malpractice lawyers at Munley Law Personal Injury Attorneys will examine your claim and consult with medical experts to find out what happened and who can be held responsible for the error. Medical malpractice claims take time to build so the sooner you call our law firm after an accident, the greater your chances are of getting compensation for your injuries.
Every personal injury case is different. The first step toward getting the compensation you are legally entitled to for your injury is to speak with an experienced personal injury lawyer. We will evaluate your unique situation, answer any questions you may have, and help you determine the next steps to take.
With offices in Scranton, Wilkes-Barre, Philadelphia, Stroudsburg, Allentown, and Pittsburgh, we make it easy for you to meet with a top PA personal injury lawyer. If you cannot meet with us at one of our office locations, we can travel to meet with you wherever you are located.
How Much Does it Cost to Hire a Top Pennsylvania Personal Injury Lawyer?
At Munley Law Personal Injury Attorneys, we understand that the financial burdens following a serious injury can be overwhelming. That's why our personal injury lawyers work on a contingent fee basis. We do not collect a fee unless we obtain a settlement or verdict for you. You pay nothing upfront. Furthermore, having a personal injury lawyer review your case costs nothing because all of our initial consultations are FREE.
If you think you may have a case or have questions about filing a personal injury lawsuit, we will evaluate the details of your situation at no charge and let you know what legal options are available for you.
If you or someone you love suffered an injury, call an experienced personal injury lawyer at Munley Law Personal Injury Attorneys or use our online form.
Why Choose Munley Law Personal Injury Attorneys for Your Personal Injury Case?
With so many personal injury law firms to choose from, how do you know who you can trust to fight for you and your family? Consider these factors that set Munley Law Personal Injury Attorneys apart:
Track Record – Munley Law Personal Injury Attorneys has earned national recognition for our large settlements and verdicts. Our entire staff works diligently to make sure you get the maximum compensation owed to you.
Experience – When it comes to complex personal injury cases, experience counts. Each of our partners has decades of experience representing individuals and families who have suffered serious injury or been denied benefits. Because we are a family firm, we often work closely together on our cases to achieve the best possible results for you.
Industry Leaders – Our board-certified personal injury lawyers at Munley Law Personal Injury Attorneys are among the highest-rated and most respected legal advocates in the country. Other lawyers regularly look to us as the industry experts in trucking law and other complex areas of the law. All of our credentials (including Best Lawyers in America, Best Law Firms, Pennsylvania Super Lawyers, Million Dollar Advocates Forum) reflect the fact that we are an exceptional law firm.
Resources – At Munley Law Personal Injury Attorneys, we utilize resources that are typically available only to big law firms. We work closely with our network of engineers, reconstructionists, investigators, experts, and in-house medical personnel to build your case.
Client Satisfaction – Perhaps the best testament to our success is the satisfaction of our past clients. Learn what former Munley Law Personal Injury Attorneys clients have to say about their experience with our firm.
Our No-Fee Promise – We do not collect a fee unless we win your case. If we do not produce results for you, you owe us nothing.
Contact the Personal Injury Experts at Munley Law Personal Injury Attorneys Today
When considering legal action, time is of the essence. Every personal injury case has a statute of limitations, a legal term for the time period you have to file a lawsuit for your injury or death. The time period begins on the day the injury or death occurred and ends on the day that the law specifies. Once the end date comes, you can no longer file a lawsuit. Here are the statutes of limitations for personal injury law cases in Pennsylvania:
Medical Malpractice: 2 years
Personal Injury: 2 years
Product Liability: 2 years
Wrongful death: 2 years
Contact the experts at Munley Law Personal Injury Attorneys by chat, phone, or using our easy contact form to get any questions about your accident answered, free of charge. We will get you the maximum compensation and the justice you deserve.
Frequently Asked Questions About Personal Injury Claims
Q: What is Considered a Personal Injury?
A personal injury claim gives an accident victim the opportunity to seek compensation if their injuries were the result of a negligent act caused by an individual or entity. It usually refers to a physical or mental injury, as opposed to property damage.
Q: How Do I Know if I Have a Personal Injury Claim?
If someone's negligence or carelessness had caused an injury, you have the right to file a lawsuit. For example, a drunk driver crashed into your car, causing you to hit your head on the steering wheel. You receive a concussion and whiplash. In this case, you may have a claim against that driver since they are clearly at fault for your injuries. However, it's always a wise decision to speak with a personal injury attorney after an accident to learn your options.
Q: Is it Better to Settle or Go to Trial?
Each personal injury case is unique so it's difficult to say whether it's better to settle or go to trial. In order to answer this question, you need to know the total value of your accident claim. Your personal injury lawyer will sit down with you and calculate the full value of your claim. Once you learn how much your claim is really worth, only then will you know if the settlement offer will meet your needs or if heading to trial is the best way to go.
Q: What Happens if Someone Dies in an Accident?
When a family member or someone you love dies in an accident, you may be too preoccupied with the arrangements and the loss to deal with what happens next. If the accident was caused by negligence from another party, you could file a wrongful death lawsuit. A wrongful death claim allows you to seek compensation from someone whose wrongful and negligent actions caused your loved one to die. A wrongful death lawsuit can not only pay for medical expenses and lost wages but also funeral costs.
Q: How Much Does a Personal Injury Lawyer at Munley Law Personal Injury Attorneys Charge?
Munley Law Personal Injury Attorneys works on a contingency basis. What this means is you do not pay a lawyer's fee until the case is settled. Once it is settled, we will charge a percentage of the settlement. If for some reason we are unable to get you compensation, then you do not need to pay a fee.
Q: How Long Will My Personal Injury Case Take?
It depends on the complexity of your case. If there are multiple parties involved and serious injuries, it could take years. If the injury is not as severe or it's obvious who the at-fault party is, the case could be settled within a couple of months.