Injured in a Car Accident in West Virginia? An Accident Lawyer Can Help.
Across the nation, car accidents are an all too common cause of death, injury, and extensive emotional and psychological
damage. In 2019, West Virginia saw 260 fatalities from car accidents, and in 2015, car accidents caused around 8% of all injury-related hospitalizations in the state. Too many lives have been impacted and lost as a result of car accidents. 
If you or a loved one has been a victim of a car accident in West Virginia, know that you do not have to fight this battle alone. The aftermath of an accident can be even more stressful and overwhelming than the accident itself, especially as you try to balance your recovery with all the complex logistics and legalities of your situation. But there is hope: with the help of an experienced car accident lawyer, you can take on your case with confidence.
The attorneys at Munley Law Personal Injury Attorneys will fight tirelessly on your behalf to ensure that you receive the justice and financial compensation you or your loved ones deserve. We have decades of legal expertise, as well as the resources to tackle even the most complex of cases. Reach out today for a free consultation, and learn how we can help protect your interests. 
Common Injuries After a West Virginia Car Accident
Car accidents can cause a huge range of injuries, many of which have lasting impact. Some of the most common injuries that occur as a result of car accidents include:
Traumatic Brain Injury (TBI)

Lacerations

Soft tissue injuries

Neck and spinal injuries, including paralysis

Burns

Internal injuries, including internal bleeding

Fractures and broken bones

Loss of limbs or injuries that lead to amputation

Whiplash
It's important to remember that some car accident injuries may not be evident in the immediate aftermath of the accident. In fact, they may not even become obvious for days afterwards. Whiplash, for instance, might not be felt for up to 24 hours after the accident, and internal injuries may not be visibly apparent at all. For these reasons, it's very important to seek medical care as soon as possible, even if you don't believe you are injured or have no visible injuries.
What's more, many of the injuries that can occur after a car accident are emotional and psychological. Many car accident victims experience PTSD, the severity of which is usually correlated to the severity of the accident. PTSD can have a huge impact on a person's life, and requires treatment and attention just like a broken bone. Car accident victims may also experience anxiety, depression, sleeping difficulties, mood swings, and more. 
If you or a loved one was the victim of a West Virginia car accident, and has experienced any of the injuries or ailments listed here, we can help. You deserve compensation for your suffering, and access to top of the line medical care. We can help you achieve that. Contact us today for a free initial consultation.
West Virginia Insurance Laws and How They May Impact Your Case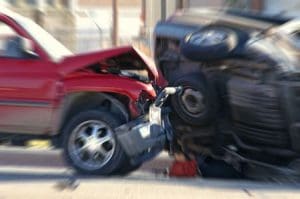 Most states across the US fall into one of two categories when it comes to automobile insurance: and no-fault states, and at-fault (or tort) states. In a no-fault state, every driver's insurance is designed to cover their own medical expenses in the event of an accident. This essentially eliminates the need to determine fault from an insurance perspective, because regardless of who caused the accident, each driver's personal insurance should cover their own costs. West Virginia, however, falls into the category of at-fault states. This means that the driver who is responsible for causing the accident uses their insurance to cover the other driver's medical bills and other expenses.
Why is this important? For one, it means that it's very important to determine fault in a West Virginia car accident, as this impacts who pays and who gets paid. It also means that it may take longer for the injured party to receive any compensation, as there will first be an extensive legal process of determining and proving fault. It also means, however, that the victim can sue the at-fault party for a much wider range of damages, in addition to just medical bills. This can include lost wages, the cost of emotional distress, and more.
Comparative Negligence in Car Accident Cases
It's also important to remember the notion of comparative negligence in these kinds of cases. This means that if you, as the victim of a car accident, are partially responsible for causing it, you may still be eligible to receive compensation. In West Virginia, you simply must be able to prove that you are 50% or less responsible for the accident in order to receive any compensation. If you are 51% or more responsible, you cannot receive anything. Your damages are then lowered by whatever percentage of fault you are assigned; for instance, if you are found to be 20% at fault, the damages you are owed is lowered by 20%.
If all of this sounds incredibly complicated and confusing, rest assured that the exceptional attorneys at Munley Law Personal Injury Attorneys are experts when it comes to at-fault car accident cases. We will go above and beyond to establish negligence, ensure that you do not get assigned a higher percentage of fault than you deserve, and win you a satisfactory settlement. 
Why Do You Need a West Virginia Car Accident Lawyer? 
You are always better off seeking legal aid after a car accident, but it's even more crucial in a fault-based state like West
Virginia. Car accident victims often start receiving calls from the at-fault party's insurance adjusters almost immediately after the accident occurs. It's not uncommon for the insurance claim adjusters to try to pressure you into making certain statements on these calls, whether that be corernign you into admitting some degree of fault or agreeing to a low-ball settlement offer. Especially in the raw and vulnerable state of just have experienced an accident, many victims may accidentally say things or agree to things on these calls that they later regret. With legal counsel, you do not have to worry about this. All contact with the other party's legal team and insurance company will go through your lawyer, so there's no chance of you agreeing to something you may later regret.
Aside from just handling all your communication, your lawyer will also do the important work of gathering evidence that establishes the other party's negligence. If, for instance, you suspect the other driver may have been texting at the time of the accident, your West Virginia car accident attorney can pull their phone records to see if this is indeed the case. Your lawyer can get access to CCTV footage from around the accident, gather witness statements, access the police report, and more, all in the name of establishing the at-fault party's negligence.
Additionally, your lawyer will be crucial in terms of reaching a settlement that accurately reflects your needs and the damage done to you. Your lawyer will examine your case in great detail in order to reach a settlement number that feels comfortable, and will then present it to the other party's legal counsel. If they try to counter, your lawyer will go to bat for you in order to make sure you don't walk away with a settlement that's less than you deserve. Your attorney will also make sure that you're not assigned an unfairly high percentage of fault, which would lessen the amount of compensation you are eligible to receive. 
What Kind of Compensation Can You Expect After Your Car Accident? 
The exact amount of compensation you'll receive depends greatly on the details of your case, including everything from how badly you were injured to the extent of the damage to your vehicle. Your lawyer will examine your case thoroughly in order to reach a settlement number that feels appropriate given the context. Many people may not realize, however, that this amount can include far more than just the cost of your medical treatment. A car accident can have a huge impact on a person's life, including their emotional wellbeing, their ability to earn money, and more. All of this is taken into consideration when seeking damages. Generally, the areas that may be covered include:
Medical bills and expenses

Lost wages, if you were unable to work for any period of time after the accident

Compensation for a lowered earning capacity, if the accident has impacted your ability to work in the future or limited you to certain kinds of work

The cost of pain and suffering, which is intended to provide some kind of financial compensation for the emotional trauma of the accident

Loss of enjoyment of life

Property damage

Mental health services such as therapy 

And more
What If You Need to Go to Trial? 
In the vast majority of car accident cases, the various parties involved are able to reach a settlement, therefore negating the need to go to trial. But there are, of course, a select few cases in which going to court becomes necessary. Should this happen, you don't want to be left high and dry by a lawyer who has no actual hands-on trial experience. At Munley Law Personal Injury Attorneys, that is not something you'll need to worry about. All of our lawyers are experts not only in settling cases but in protecting you in court as well, so you can rest easy knowing we're here for you every last step of the way. In the event that a trial is deemed essential, we will fight for you there as well. 
Is There a Time Limit on Taking Legal Action After a West Virginia Car Accident?
Yes, there is a time limit, otherwise known as a statute of limitations, on seeking any kind of compensation after a car accident. In the state of West Virginia, this statute is typically two years. There are a few exceptions to this rule; for example, if the injured party is a minor, or is disabled, there may be an extension of the statute of limitations.  The majority of cases, however, will not be exempt from the two year limit.
However, even though you technically have two years, it's always best to act quickly. The longer you wait to take legal action, the higher the likelihood of important evidence slipping away. If you wait too long, you may not have access to crucial pieces of information that can establish the at-fault driver's negligence. What's more, you want to allow enough time for collecting this evidence, finding a lawyer, and building a case before the two years runs out. It's always best to act quickly if possible. If you or a loved one has been in a car accident in the state of West Virginia, contact a Munley Law Personal Injury Attorneys car accident attorney today. We're ready to help protect your interests, and remember, we don't get paid unless you win. 
Why Munley Law Personal Injury Attorneys?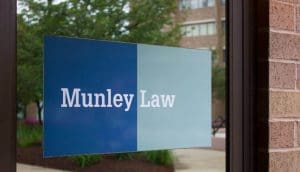 Getting into a car accident of any kind is a terrifying experience. Whether your injuries are physical, mental, or emotional, you deserve a chance to recuperate without taking on the burden of navigating the legal system as you seek compensation. That's where Munley Law Personal Injury Attorneys comes in. We will fight for you every step of the way, ensuring you receive substantial compensation that accurately reflects the trauma you have experienced. We will do the legal heavy lifting so you can focus on getting back to your pre-accident life. 
If you or a friend, family member, or loved one has recently experienced a car accident in West Virginia, please do not hesitate to reach out to us. The attorneys at Munley Law Personal Injury Attorneys have years of experience in this field, and the stellar track record to prove that we are the right choice for you. We are so sorry you've had to go through something so terrible, but we can promise that you are not alone in it. We are ready to protect you, so don't hesitate to reach out to us for a free initial consultation.