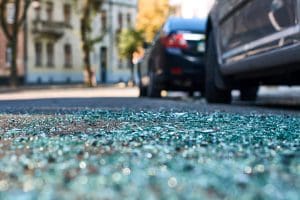 Like over 104,000 Pennsylvania state residents, you might find that you have gotten in an automobile accident (Pennsylvania Department of Transportation). Being in an automobile accident, alone, is difficult enough. However after the crash, you may feel even more overwhelmed once law enforcement, insurance companies, lawyers, and even perhaps doctors get involved with your case. Many may experience confusion over what obligations they are under immediately following the crash.
You may find yourself asking, "Do You Have to Go to Court for a Car Accident?"
Even the most minor crashes can be traumatic experiences. We therefore recognize that car accidents can be particularly difficult times in a driver's life. If you or a loved one was involved in a crash, we express our most sincere condolences. Working with an experienced car accident lawyer can make a huge difference, both in making this turbulent process a little smoother, and in winning you an outcome that you deserve. With over 60 years of experience, Munley Law Personal Injury Attorneys is the firm that you should pick to represent you following an automobile accident. We are experts in car crash litigation, and look forward to receiving your case. 
If you have any questions or are looking to understand the value of your specific case, please reach out to us today for your free consultation. Our car accident lawyers don't charge you anything unless they win your case. Contact us today for a free consultation. 
What Your Legal Case Will Look Like for a Car Accident
Following a car accident, you may be looking to file for compensation. Depending on who was at fault, you may be able to seek compensation for your medical care, for damages to your property, and in special cases, for the pain and suffering you have endured as a result of the crash. You will likely file this claim both with your insurance provider and with the other driver's insurance provider. 
Proving your case will rest on proving who was at fault for the crash. As long as you were less than 51% percent responsible, you likely can expect to receive some level of compensation. 
Proving Fault
Most states are 'fault states,' which means the driver who is at fault is liable to cover the damages of the accident. The state of Pennsylvania, however, is a 'no-fault' state. This means that after an accident, fault is assessed in degrees. That is, more than one driver can be determined to be at fault for a crash. You can be partially responsible for a crash, but still be able to seek compensation.
To make matters more complicated, Pennsylvania has a special type of "no fault" laws that actually allow drivers to choose between the fault and no fault systems. Drivers make this decision when they select their insurance plans. Insurance holders are offered two levels of coverage, each with their own varying level of liability and fault. Drivers can choose between full and limited tort options.
In short, whether or not you are able to seek compensation, and if so, for how much, will ultimately depend on your degree of fault  in causing the accident.
When to Hire a Lawyer and What They Can Do for Your Case
If, during this process of seeking compensation, all parties can agree amicably on what happened, who caused the crash, who should pay, and how much they should pay, then there is little need for a lawyer. However, it is very rare that all parties can reach an agreement on all of these line items. In some cases, like drunk driving, it is clear which party is at fault. In most cases, though, fault is much less clear-cut. Working with someone like a lawyer who can help gather evidence and use it in a strategic way can tremendously aid you win a favorable outcome. When you encounter pushback at any point while you are filing your claim, it might be a good idea to hire a lawyer.
Your lawyer will then go on to represent you in the negotiation process. What typically happens in personal injury claims is that the insurance company will seek to prevent the case from going to court by proposing a settlement value. If you feel the value that they present you with is fair, then there is no need for you to go to court following your car accident. However, if you feel the value is unfair, you can decide to push them for a higher value, or to simply take the case to court.
In short, whether or not you will need to go to court for your car accident depends on whether or not all parties can agree on the details of what happened. 
What Are the Advantages of Settling?
The best thing about settling is that it happens on a shorter timeline than taking a case to the courts. Court cases can sometimes span months, if not years. A settlement ensures that you can close the case and get the compensation you need as quickly as possible. 
Another advantage of settling is that you yourself get to decide what's fair. When you take a case to court, a judge decides if the outcome is fair. As a third party, a judge will never be able to represent your interests as well as you can represent and advocate for your own.
While there are advantages to settling, you may be able to win a higher payout if you take the case to court. Insurance companies will often propose settlements that they believe are fair (which are often far below what plaintiffs are seeking). Deciding whether or not to accept an insurance company's settlement value is something that an experienced car accident lawyer can help advise you on.
What Are the Advantages of Taking the Case to Court?
If you believe strongly in your case, then taking it to court may help win you a more favorable outcome from a judge. While you are able to represent yourself in court, hiring a car accident lawyer you trust can win you a more favorable outcome. 
How Can Munley Law Personal Injury Attorneys help me?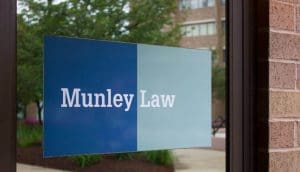 We know that car accidents can be particularly trying times in a person's life. Our hope is that by winning you the best possible outcome, we can make this difficult time a little bit more bearable for you. Our firm is one of the nation's best personal injury firms, and our car accident lawyers have been named the Best Lawyers in America. 
What's more, our team are experts in motor-related cases; many of our partners focus explicitly on automobile crashes, truck accidents, and even bus accidents to develop a deep and specialized skill set to handle the uniqueness of our clients' cases. Our results speak for themselves: many of our lawyers have won multi-million dollar settlements for our clients. This has won many of them entrance into the prestigious, Million Dollar Advocates Forum, one of the highest honors awarded to trial lawyers who have won their clients million dollar settlement outcomes. Likewise, many of our car accident lawyers are active members of the American Board of Trial Advocates, and have been recognized by their peers for leadership in their fields. Please reach out to us today for a free consultation.