Fleeing the scene of an accident is illegal in all 50 states. If someone is hurt in the accident, fleeing the scene amounts to a felony hit and run.
Responsible drivers know that after an accident, you're supposed to wait for emergency services and exchange information. But some drivers ignore the rules of the road. They may be afraid of what will happen to them and instead of staying at the scene of the accident, they will run. If you've been hurt in a car accident or pedestrian accident with a driver who fled the scene, a hit and run accident lawyer from Munley Law can help.
$32 Million Wrongful Death
$26 Million Truck Accident
$17.5 Million Car Accident
$12 Million Product liability
$8 Million Truck Accident
$8 Million Truck Accident/Wrongful Death
$7.5 Million Auto Accident
$6.9 Million Garbage Truck Crash
$6.5 Million Traumatic Brain Injury
$5 Million Medical Malpractice
$5 Million Bus Accident
$4.7 Million Truck Accident
Since 1959, our car accident attorneys have helped clients throughout Pennsylvania. We have received national recognition for our trial victories and outstanding service to our clients. We have been named among the Best Lawyers in America (via Best Lawyers), Best Law Firms (U.S. News and World Report), and are board certified by the National Board of Trial Advocacy. Most importantly, we get results. Call or email our hit and run car accident attorneys today to arrange a free consultation. No settlement, no fee.
What Are the Consequences of Fleeing the Scene of an Accident?
While fleeing the scene of a crash can have serious consequences, it's not entirely uncommon. According to a recent study by the AAA Foundation nearly 11 percent of all auto accidents reported involved a hit and run driver. Approximately 6 out of 10 fatal hit and run victims were pedestrians.
In Pennsylvania, a hit and run accident is a criminal act. The law requires you to stop and exchange information with the other driver in the event of a crash. If you leave the scene of an accident, you may face a third-degree misdemeanor charge which can carry up to one year in prison along with a fine of up to $2,500 or more if someone was injured in the accident.
What is the Difference Between a Hit and Run Accident and a Typical Car Accident Case?
While the basis of a hit and run collision and a car accident is the same, the process to recover compensation can be a bit different. In Pennsylvania, we often go to our own insurance company for compensation after a car accident unless the offer is not enough to cover the damages, or the case needs to go to trial. But in a hit and run crash, the type of insurance coverage you carry will determine how much compensation you can recover, even if the at fault driver fled the scene.
Pennsylvania allows drivers to purchase no-fault insurance or "limited tort" insurance, or fault-based insurance, known as "full tort" insurance.
If you have no-fault insurance, your own insurance company will likely cover the damages for hit-and-run accidents. But, if you have fault insurance coverage, it does become complicated.
For those with full tort insurance, and the at-fault driver in the hit and run is not found, your insurance company may only offer coverage if you purchase additional coverage packages. This includes:
Uninsured motorist (UM) coverage: Uninsured motorist coverage provides insurance coverage for bodily injury and property damage sustained by you or the passengers in your vehicle following an accident involving an uninsured driver or a driver who can't be located.
Personal injury protection coverage (PIP): PIP coverage provides up to $10,000 in coverage, regardless of who's at fault or if the collision was a hit and run accident.
If you are unsure what type of coverage you have, or how much compensation you may be able to collect from the insurance after the hit and run accident, contact your insurance company or meet with a hit and run accident lawyer to learn more.
What To Do After a Hit and Run Accident in PA
If you are involved in a car accident and the other driver leaves the scene, don't panic.  The first thing you should do is get help for any injuries that you or your passengers may have. It's important to contact the police and give them as much information as you can about the car that hit you, including make, model, and if possible license plate number. Speak with any witnesses near the scene of the accident who may have seen the other vehicle. Note any paint transfer left on your car, and take photographs.
Seek medical attention as soon as you can. Even if you don't think you are injured, it's always important to get checked out by a doctor. If you are injured, remember to keep a record of any expenses related to that injury. This includes keeping track of medical bills, doctor's appointments, lab results, and time you have lost at work because of the accident. You will also want to start the claims process with your insurance.
Your next step after a hit and run accident is to get the police report. This will be important for your case because it will have a record of the accident plus the contact information of the other driver if they are found.
Finally, speak with an experienced hit and run accident lawyer at Munley Law. Our law firm works closely with expert investigators to obtain witness statements and review surveillance footage in order to track down hit and run drivers. In the event that the at-fault driver cannot be found, you still have some options. Uninsured motorist coverage on your insurance policy exists for just such a predicament.
What Are Pennsylvania's Laws For Hit and Run Accidents?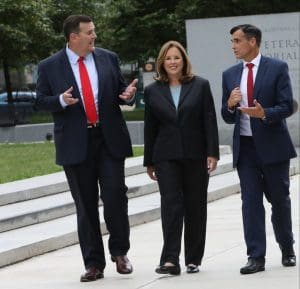 Under Title 75 of the Pennsylvania Vehicle Code are the laws governing hit and run accidents. The code states that the driver of any vehicle involved in a car accident that results in injury or property damage is required by law to:
Stop their vehicle at/near the scene
Provide their name, address, registration number, and driver's license to others involved in the accident
Leave their information on the damaged car if the other driver is not present
Assist any injured parties
In most cases, the cops will be at the scene of the accident once emergency personnel has been called. But, if the police are not called you must report the accident within five days of the collision, specifically if the accident resulted in death, injury, or severe property damage.
Report forms are available at the Pennsylvania Department of Transportation website and must include the following information:
Make, model and body style of all the vehicles involved
License plate numbers
Vehicle identification numbers (VIN)
Description of the damage
Name, address, and phone numbers of all the parties involved
Insurance policy numbers of all the parties involved
However, if there was a hit and run accident, you can still report the collision with as much detail as you can provide.
What Are The Penalties For a Hit and Run Accident?
Much like any Pennsylvania car accident, the penalties for a hit and run accident will depend on the severity of the damage and injuries sustained in the collision. The following are the penalties for a hit and run accident.
If the accident resulted in property damage only and you fled the scene, you could be charged with a third-degree misdemeanor and face up to one year in prison and a fine of $2,500.
If the accident resulted in injuries, you could be convicted of a third-degree felony and receive a minimum 90-day jail sentence with a potential of up to 7 years, and a minimum $1,000 fine.
If the hit and run resulted in death, you could be convicted of a second-degree felony and face a minimum of 3 years in prison with a potential sentence of up to 7 years, and a minimum $2,500 fine.
Further, depending on the hit and run driver's track record, they may lose their license temporarily or permanently. Regardless if you face civil or criminal charges, it's never a smart idea to flee the accident scene.
Your Next Step: Call the Hit and Run Car Accident Lawyers at Munley Law
At Munley Law, we help hit and run accident victims file a personal injury claim or a wrongful death lawsuit to recover compensation for medical bills, rehabilitation expenses, lost wages, and pain and suffering.
If you or someone you love has been injured in a car accident, an experienced Scranton hit and run accident attorney at Munley Law is ready to fight for you today. Our services do not cost you a penny unless we recover for you. Call today or use our online form to schedule your free consultation.
Hit and Run Accidents: FAQ
Any car accident is stressful to be part of. But when the at-fault driver flees the scene and you are left with property damage and injuries, it can be catastrophic. Learn more about hit and run accidents below.
Why Would a Hit and Run Driver Flee?
Despite Pennsylvania law clearly stating what needs to happen in the moments following a car accident, a hit and run driver may find any variety of reasons to flee the scene. Common reasons car accident lawyers see drivers flee accident scenes are:
Intoxication or driving under the influence of drugs
Driving with a suspended license
Driving without car insurance
An outstanding warrant for the driver's arrest
Stolen car
The liable driver didn't realize they were in an accident
Even if the motor vehicle accident was an honest mistake, fleeing the scene can cost you more than just paying an insurance charge.
What Shouldn't You Do After a Hit and Run?
Following a hit and run or another type of wreck, you should never chase after the other driver involved or engage in confrontation. Instead, you should take note of any descriptions of the car involved and the driver to supply to the police and let them handle the rest.
Further, you should speak to any witnesses who may have photos or videos of the wreck or are willing to give a statement to the police. Car accidents are complex enough, but when the driver flees, you may need a motor vehicle accident attorney who can track down the negligent party.
What Are Common Injuries in a Hit and Run?
It's not uncommon for a driver to have suffered injuries in a hit and run accident. In fact, many drivers may face serious injuries and later require legal assistance to seek compensation for their losses.
Some of the most common injuries in a hit and run wreck include:
Scrapes and bruises
Lacerations
Broken bones
Spinal cord injuries
Concussion and other traumatic brain injuries
Disfigurement and disability
No matter the severity of your collision, be sure to seek medical attention after an auto accident. And, if your insurance company does not provide adequate compensation for your suffering, a personal injury lawsuit may be an option.
What Can I Recover From Hit and Run Cases?
If you were injured in a hit and run or another traffic accident, you may be entitled to financial compensation for the following losses:
Medical costs: Medical expenses not only include doctor or specialist visits, but any medical equipment, rehabilitation, and long-term medical care you may be facing.
Lost wages: If you are out of work for an extended period of time because of a car accident, you may be able to recover compensation for your lost wages.
Loss of earning capacity: If the hit and run caused a serious injury that will affect how you do your job, you may have to get a new job with lower pay or stop working altogether. You may receive damages that will make up for the loss in earning potential.
Pain and suffering: The term pain and suffering refers to the physical pain and emotional distress you may be feeling after a car accident.
If the driver is found after the accident happened, and the accident was a result of another crime such as drunk driving or distracted driving, you may be entitled to punitive damages.
How Do Car Accident Lawyers Find the Driver Responsible?
Though it may not be necessary to find the driver who fled, it can be more beneficial to have known their identity when seeking financial recovery. Because of this, your hit and run accident lawyers or personal injury lawyers will do everything in their power to find the other driver.
This will include gathering evidence from the scene, meeting with witnesses, reviewing your personal injury claim, calculating your medical expenses, and reviewing the accident scene. If they can find the insurance information of the other party involved, you are more likely to have success in hit and run cases. But, if the driver cannot be found, it will be against your insurance company to get compensation.
What Happens if I Don't Seek Immediate Medical Attention?
Just like any other auto accident, when a hit and run accident occurs, being checked out by a doctor is not only good for you, as you'll know the extent of your injuries, but it also helps preserve your case. Any law firm will tell you that it is important to have medical documentation that shows you suffered real injuries and losses in car accidents and not sometime after the fact.
Even if you are not hurt, your hit and run accident lawyer will tell you to be checked out at a medical facility right away.
How Can Munley Law Hit and Run Accident Attorneys Help Me?
If you have been involved in a motor vehicle accident, or a hit and run, contact Munley Law for a free consultation. Our hit and run accident attorneys will review your claim in our free case evaluation, and help you determine what your next steps are.
Personal injury law is complex, and when you are in a collision where the driver has fled, it's all the more important to have a personal injury attorney by your side who has experience with hit and runs.
For a no-obligation, free case evaluation, contact the car accident attorneys of Munley Law today. We're available 24/7 via phone, chat, or email.