What is the Statute of Limitations After a Car Accident?
Though they may be all too common, car accidents and the potential associated personal injury lawsuits in general, follow very specific statute of limitations and they vary depending on the state you live in.
If you or a loved one has been injured in a vehicle accident you have legitimate reasons to be confused, distracted and unsure about your state laws regarding time limits. What IS a reasonable time frame for you to open your claim? What can you expect from the claim process? What is the legal time limit for filing a personal injury claim?
If you were involved in a car accident, the car accident lawyers at Munley Law Personal Injury Attorneys can help. Contact us today for a free consultation.
When Do I Report a Car Accident to the Insurance Company?
Pennsylvania state law requires auto accidents to be reported to police within five days of occurrence if police are not called to respond and investigate at the scene. Although some minor accidents may not legally require reporting, if you expect or intend to report the accident to an insurance company, having an official police or PA Department of Transportation report will be in your best interest.
The time frame for reporting a crash to your insurance company is not dictated by laws, though many providers will include a timeframe within the provided policy. All insurers have different time limits on when you should file your car insurance claim but most insurers ask that you wait no longer than 30 days after the car accident to file any car insurance claims. Some companies just state a rather ambiguous "file promptly." Timely reporting will ensure that insurance representatives are able to conduct any relevant investigation to understand the validity and value of a claim. Failure to report an auto accident in a timely fashion may exclude you from claiming compensation at a later date.
However, if you are planning on filing a car accident lawsuit, you do have a specific time limit. This is called the statute of limitations — the amount of time you have to file a claim.
How Does the Statute of Limitations Impact My Ability to File a Lawsuit for a Car Crash?
In order to successfully begin an accident lawsuit or claim, you first need to submit a complaint with your court citing the charges of the accident within the statute of limitations for personal injury filings.
So? Within what time are you legally required to file your personal injury claim related to an accident?
Each state has its own statute of limitations. If a passenger died as a result of the accident, the time limits may be longer. Many states, including Pennsylvania, follow the two-year rule for car insurance claims. While two years since like a reasonably long time period, file your claim as soon as you can. Waiting longer can greatly affect the outcome of your claim.
If you are unsure about your state's statute of limitations and what deadlines apply to you, a personal injury lawyer can help.
How Do I File an Auto Accident Complaint?
You may think having two years or more to file an accident lawsuit is plenty of time. However, each step of the process can be complicated. Depending on the severity of your injuries or the circumstances of your case, you may need legal assistance.
The first step in any lawsuit is to actually file the formal complaint. A complaint is a document that describes how the crash occurred and what you lost (ie vehicle damage) as a result of the collision. You will be asked to identify who you believe to be the liable for the incident and what compensation you think is owed to you.
Though this seems straight forward enough, not gathering the right information or not moving quickly enough can hinder your ability to get the compensation you deserve. And if you do not have enough documentation for your losses, you can undersell your total damages.
An experienced personal injury lawyer will be able to help you draft the complaint by gathering evidence. The investigation process can include collecting the crash police report, photos, insurance complaints filed by all involved parties, security and traffic camera footage of the vehicles and drivers, eyewitness accounts, and physical data.
This evidence will be important for a variety of reasons: Your car accident attorney will want to document your losses, and prove liability.
How Much Compensation Can I Recover in my Car Accident Lawsuit?
In order to recover any compensation in an accident claim, you need to adhere to your state's statute of limitations. Otherwise, you forgo your ability to recover anything. Further, accepting a settlement from the at-fault party or insurance companies also diminishes your ability to seek additional compensation or file a lawsuit against the negligent driver.
In your initial complaint, you will need to include what compensation you believe you are entitled to. While this will depend on a variety of factors including the driver's behavior and the severity of the collision and your injuries, accident victims often can recover compensation for the following losses:
Property Damage
We often think of medical expenses as the primary loss to be recovered in an accident lawsuit. However, you may also be able to recover the losses associated with property damage.
This includes the loss of replacing your vehicle if it has been totaled or repairing it, replacing any accessories within the car, etc. Further, if you have personal property that was damaged in the accident like a phone, computer, etc. you may be able to recover money for those items.
Medical Expenses
Medical expenses are the most important cost many of us consider after a crash. The average cost of hospitalization for an accident victim is $57,000 based on national fees.
Because of the magnitude of the expenses, your insurance policy (if you have it) will likely cover some of that cost. Your car insurance company, though, is not likely to cover all of it through your insurance policy. You may be entitled to compensation for the medical expenses you had immediately following the accident prior to filing the complaint and those amassed after filing the complaint.
Further, if your medical provider deems it needed, you may be able to recover future medical bills for long-term care, therapy, rehabilitation, surgeries, medications, psychological counseling and more.
Quality of Life, Pain and Suffering
The trauma of an accident is not just physical, it's emotional. Many accident victims are able to recover losses based on a reduced quality of life, pain and suffering, and other non-economic damages.
Income
Following the accident, you may be out of work to focus on your recovery. For some traffic accident victims, though, they are never able to return to work, or they have suffered such severe injury that they no longer can be employed in the position they once held and now they have a reduced earning capacity.
You may be entitled to lost wages, lost future wages, financial reimbursement for lost opportunities to work and more.
Wrongful Death
In the tragic event a passenger dies as a result of injuries of the accident, the family may be entitled to money for wrongful death, funeral costs and burial costs.
Punitive Damages
If the at-fault driver was so grossly negligent, the court may hold them accountable for punitive damages.
How Do Circumstances of the Car Accident Affect the Amount of Compensation for My Claim?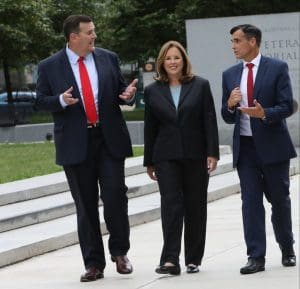 Though each state is different, if there are extenuating factors at play in your case such as the at-fault driver being intoxicated, you may be able to seek both a lawsuit for the personal injury and for deliberate failure to meet a standard of care.
Proving these factors is often a time-sensitive endeavor which is why you need to act promptly to secure and maintain evidence.
What Should I Do Immediately Following a Car Crash?
Remain calm and stay where you are: After a crash, many people want to panic. In all likelihood, there will be a lot of noise, movement, and commotion in the moments immediately following a crash. However, you must remain calm and clear-headed. Put on your hazard lights, take a deep breath, and quickly assess whether you or anyone else in the vehicle is suffering life-threatening injuries. If you are in a safe place, you and your car should stay where you are. Moving your vehicle could be dangerous or cause further damage and injuries. However, if you are presently in danger (for example, you were ejected out of the car or the vehicle spun into the middle of the road), carefully move to a safe spot. Remember, traffic is likely still moving, so take extra precautions before stepping onto a road or highway.
Call 9-1-1: Regardless of whether you believe you suffered serious injuries or property damage, you should call 9-1-1 and report the accident. Stay on the scene until the police arrive. Write down the names, badge number, and precinct of the responding officer. If you don't have a paper and pen, you can text or email yourself or a trusted family member this information using your cell phone. Ask the police officer for the accident report number and when and how you can obtain the report. Make a note of these details as well.
Take photos of the scene: While staying in a safe place, take as many photos of your car, your body, the other driver's car, and then entire accident scene as you can. If conditions such as weather, lighting, or roadside hazards may have contributed to the accident, make sure you have photos. To ensure the pictures are safe, email them to yourself or a trusted family member.
Exchange information: Ask the other driver(s) and any witnesses to the crash for their contact information. Make sure you get their full name, phone number, email address, date of birth, and the city and state where they live. If possible, it is also a good idea to take a picture of their driver's license.
Seek medical treatment: Even if you don't believe you suffered serious injuries, you should always go to the hospital to be sure. Many victims who do not know what to do after an accident also do not know that sometimes they will not feel pain right away. After a crash, our brain pumps our bodies with adrenaline. This sometimes temporarily masks the feeling of being hurt in order to allow us to react quickly to get out of danger. In order to be sure that you are not actually hurt, you should see a doctor right away.
Notify your car insurance company to file a car accident claim: You should never rely on another driver's promise to file an insurance claim with their auto insurance company. No matter what, you should call your own insurance company and report the accident.
Gather all documents and evidence of your injuries as a result of the crash: In the days, weeks, and months after an accident, it is important to keep all evidence of the accident and your damages safe and organized. Keep all medical documents, police reports, charts, tests, results, prescriptions, diagnoses, and discharge paperwork. In addition, if you have to miss or modify your work, be sure to save all correspondences between you and your employer.
Keep all pay stubs and any other documents relating to your accident: Finally, make sure you keep all receipts and paperwork associated with your recovery. For example, documents from your physical therapist or the purchase of wheelchair ramps and home modification devices.
Contact an experienced car accident lawyer: Who you hire to represent you in your car crash case makes a difference. You want an experience personal injury lawyer on your side to help you navigate the laws and file a claim. Munley Law Personal Injury Attorneys has you covered. We have more than 60 years of experience. We know policy language, we know state laws, we know the claim process inside and out. We can help. Call us for a free consulation.
Can Munley Law Personal Injury Attorneys Help Me In My Car Accident Case?
If you or a loved one were recently involved in a car accident and are now asking, "How long do I have to file a lawsuit after a car accident?" Munley Law Personal Injury Attorneys can help.
Our personal injury lawyers have handled car accident cases from multi-million dollar wrongful death suits to truck accidents, and traumatic brain injuries.
Our lawyers can help you in the formal complaint process and assist in the following aspects of your case:
Negotiate with the auto insurance company or companies.
Calculate your total damages.
Represent you in court.
Whether you have developed severe injuries since the accident or the car insurance company denied your claim, contacting a car accident attorney as quickly as possible will help preserve your case and help you get the money you deserve.
When you work with Munley Law Personal Injury Attorneys, our firm can determine the cause of the accident including distracted driving, drowsy driving, drunk driving, aggressive driving, speeding, poor weather conditions, and more.
How Do I Pay For a Car Accident Lawsuit?
At Munley Law Personal Injury Attorneys, you don't pay a dime until we win your case. We will cover all of the upfront costs so you pay nothing out of pocket. We work on a contingent fee, so the amount you pay will never exceed the total amount paid to you.
If we don't secure any payment for you, you owe us nothing.
Contact Munley Law Personal Injury Attorneys For a Free Consultation
If you or a loved one have been injured in a car accident, know that time is of the essence to file a lawsuit. While you are focused on recovery, a car accident attorney from Munley Law Personal Injury Attorneys will work diligently to obtain the fair financial reimbursement you deserve.
Call today or use our online form to schedule your no-obligation, free consultation.