Being in a car accident can be scary, especially when the safety features of your vehicle do not work the way they are supposed to. But what happens when you were in a car accident and your airbags didn't go off and you suffered injuries. Can you sue?
In general, yes you can sue if your airbags didn't deploy during a car accident. However, who you can sue depends on a variety of factors. The product liability and car accident attorneys of Munley Law Personal Injury Attorneys explain. 
Munley Law Personal Injury Attorneys Will Determine Why Your Airbags Did Not Deploy in a Car Accident
In 1998, the Intermodal Surface Transportation Efficiency Act of 1991 went into effect, requiring that all cars and light trucks sold in the United States to have air bags on both sides of the front seat.
Since then, all drivers have come to expect that when they are involved in a motor vehicle accident, that the airbags in their car will go off to protect themselves and their passengers from serious injury or death. 
The personal injury lawyers at Munley Law Personal Injury Attorneys have more than 60 years of experience fighting for injured car accident victims who were injured by negligence or product liability. Whether the at-fault party is another driver, or an airbag manufacturer, we will determine who is responsible for your injuries and get the compensation you need to move forward. 
Munley Law Personal Injury Attorneys can determine why your airbags didn't deploy when you were involved in car accident by doing the following:
Maintaining communication with you as your case progresses

Investigating who is to blame for your airbags not deploying

Gathering evidence to support your personal injury or product liability claim

Negotiating a settlement with the insurance company, or with the at-fault party

Handling the documentation required of your claim

Representing you in court
When airbags fail to go off, all of the parties involved will be looking to place the blame on anyone but themselves. This can be an overwhelming reality to face, especially if you suffered severe injuries as a result. However, that doesn't mean you should give up. Instead, find a law firm dedicated to you, so you can recover. 
Potential Liable Parties When an Airbag Fails to Deploy
There are a variety of parties who can be held responsible for your airbags not deploying. Be it the car manufacturer, the person you bought the car from, etc. these groups can all be to blame for the injuries you sustained as a result of the faulty airbags.
Potential liable parties include:
Airbag manufacturer

Car manufacturer

Another third-party
However, if you bought a used car, it can complicate your airbag claim.
Why Buying A Used Car Can Impact Your Airbag Claim
There are a lot of benefits to buying a used car. Room for price negotiation, better deals, and not having the longer payments can all be reasons we choose to shop used. Unfortunately, when buying a used car from a private person, as opposed to buying a car from a dealership, you may find it difficult to file a claim against the manufacturer if something goes wrong.
In general, buying a car from someone who may have made alterations to the car–including the airbags–is at your own risk. Especially if the car had already been in an accident, and this wasn't disclosed to you. 
However, buying directly from a dealership can make the claims process easier should something go wrong. This is because the dealership should have a full history of the car and the papertrail to back it up.
Regardless, if your airbags did not deploy, our law firm will do the research and digging needed to prove what went wrong and who is to be held responsible.
Why Airbags Don't Always Deploy
When airbags don't deploy, the results can be catastrophic, especially when collisions occur at high speeds, or are a result of reckless behavior.
If there is reason to believe that you may have a claim for the airbags not working, there are things we can do to determine what the true cause of this failure was. 
At Munley Law Personal Injury Attorneys, we can investigate if the following circumstances existed:
A hole, tear, or rip in the airbag

A failed sensor 

Flawed airbag design

Issues with the manufacturing of the airbag

Missing airbag or not replaced airbag due to age

Electrical issues

Wiring issues

How the crash occurred
Why The Speed and Impact of a Crash Can Impact Airbag Deployment
According to the National Highway Traffic Safety Administration (NHTSA) "Frontal airbags are generally designed to deploy in "moderate to severe" frontal or near-frontal crashes, which are defined as crashes that are equivalent to hitting a solid, fixed barrier at 8 to 14 mph or higher. (This would be equivalent to striking a parked car of similar size at about 16 to 28 mph or higher.)"
Because of this, if a collision occurs, your airbag may not deploy because your vehicle sat too low compared to the place of impact, or the vehicle(s) were not moving at the rate of speed required to deploy the,. Some models of cars also have specific areas that have to be hit for airbags to deploy. Further, if any of the sensors are not working, it can also explain an airbag malfunction. 
In addition, if the person(s) in the front of the vehicle were not wearing seatbelts, the sensor may not alert the car to deploy airbags in the case of a car wreck. 
In order to determine any of these factors, the investigators and your law firm will need to inspect the inside of the vehicle for any defects. Our law firm utilizes professional experts in car accident recreation to determine what went wrong, and who is to blame.
How Munley Law Personal Injury Attorneys Can Help You When Your Airbags Failed to Deploy
All car accidents are stressful. But when a safety feature in your car fails to work, resulting in even more injuries, you can feel overwhelmed. At Munley Law Personal Injury Attorneys, we can help determine what went wrong in your car accident that caused your airbags to fail. Our team will review the following to establish what occurred:
Photos from the accident

Photos of the airbag

Security footage from the car, or nearby establishments who may have caught the collision

Evidence of your injuries from photos to medical reports

Medical records that explain the impact of your injuries as well as prognosis and any long term treatment

Information from recalls, experts in the field, etc. who specifically work with airbags 
Munley Law Personal Injury Attorneys Fights for Car Accident Victims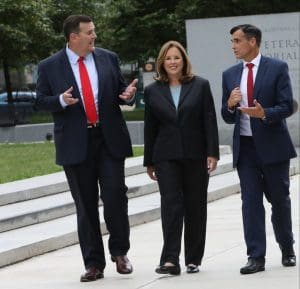 If you're asking "My Airbag Didn't Go Off in a Car Accident. Can I Sue?" We can help. At Munley Law Personal Injury Attorneys, we have spent decades working with car accident victims to hold the parties liable for their injuries. We work hard to ensure you get the compensation you need for:
Medical bills

Income loss

Pain and suffering

Property damage

Permanent disability

Disfigurement

Diminished quality of life

Wrongful Death
We can never be prepared for car accidents to occur, but we can be prepared with how we want to move forward. 
If you or a loved one were hurt or killed in a car accident where the airbags failed to deploy, the car accident and product liability lawyers of Munley Law Personal Injury Attorneys can help. For a no-obligation, free consultation, call us at 570-399-0406 or connect with us online.