Have you or a loved one been injured in a rollover accident or other car accident? Contact the rollover accident lawyers of Munley Law for a free consultation.
Probably one of the most dangerous motor vehicle accidents you could be in is when your car spins out of control and you find yourself upside down as the car rolls over. You're pinned to your seat and with all the weight on top of you, and it's just a matter of time before it all comes crashing down. In fact, rollover accidents have a higher fatality rate than any other type of automobile crash.
$32 Million Wrongful Death
$26 Million Truck Accident
$17.5 Million Car Accident
$12 Million Product liability
$8 Million Truck Accident
$8 Million Truck Accident/Wrongful Death
$7.5 Million Auto Accident
$6.9 Million Garbage Truck Crash
$6.5 Million Traumatic Brain Injury
$5 Million Medical Malpractice
$5 Million Bus Accident
$4.7 Million Truck Accident
If you get into a rollover car accident or lost a loved one because of someone's negligence, you should spare no time in getting an experienced car accident lawyer to help you with your case. For more than 60 years, the car accident lawyers at Munley Law have been helping thousands of clients in Pennsylvania with their rollover accident cases and we are ready for your call.
How Does a Rollover Car Accident Lawyer Determine Liability?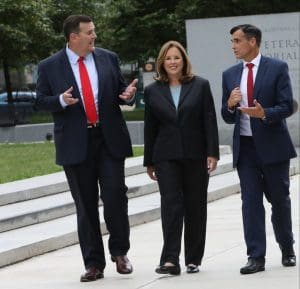 Determining liability in a rollover car accident can be complicated as many factors can contribute to the wreck. However, to determine whether or not the other party's at fault, rollover accident lawyers will investigate the following:
The severity of your injuries and the immediate and long-term costs to treat them
The long-term effects of your injuries
Was the other driver engaging in reckless behavior?
If the other driver was negligent in any way.
Once liability has been established, your personal injury attorney will calculate the compensation of your auto accident case by reviewing:
Medical bills
Permanent disability
Lost wages
Property damage
Pain and suffering
Wrongful death
What is the Benefit of Hiring a Rollover Accident Attorney After the Car Accident?
Rollover accidents are very complex as there are many reasons why they may have occurred. Unfortunately, even when liability cannot be established right away, the catastrophic injuries you may sustain call for prompt legal action.
By working with an injury lawyer after rollover collisions occur, you have a better chance to preserve your case, and get the compensation needed to move forward.
Once you've has your free case evaluation and secured a law firm to represent you, they can help you in your claim by:
Gathering evidence and obtaining police reports
Utilizing professional resources to recreate the accident or determine your long-term medical needs
File your personal injury claim
Calculate the financial compensation owed
Negotiate with the insurance companies
Seek a fair settlement
Litigate your claim
How Much Does a Rollover Accidents Lawyer Cost?
At Munley Law, we do not believe that financial constraints should keep you from procuring legal representation following a rollover crash. This is why we work on a contingency fee basis meaning you do not pay anything upfront. Instead, we only take a percentage of your settlement or verdict once the claim or case has closed.
We never take more than you are awarded and you don't owe us a dime unless we win.
Rollover car accident victims can't afford to go without representation for their personal injury lawsuits.
How Dangerous Are Rollover Accidents?
According to the National Highway Traffic Safety Administration, rollover crashes account for 33 percent of all passenger vehicle fatalities. More than 10,000 people are killed each year in a rollover accident. And of those who died, the majority of them were not wearing a seat belt.
There are two ways rollover crashes can occur: tripped or un-tripped. A tripped rollover is when your vehicle leaves the roadway or slides sideways. It then either digs its tires into the soft soil or strikes an object like a guardrail. This causes a high tripping force to the tires which causes the rollover.
An un-tripped rollover is less common, only occurring less than 5 percent of the time. Instead of an object causing the tripping mechanism, a high speed maneuver, such as swerving right without slowing down, can cause the tipping.
What Causes Rollover Accidents to Occur?
There are many factors that cause rollover accidents. But there are some common causes of these types of car crashes, such as:
Vehicle Type — The taller and thinner a vehicle is, such as a sport utility vehicle (SUV) or a van, the more likely a rollover accident will occur
Speed — Nearly three-fourths of fatal rollovers took place in an area where the speed limit was 55 mph or higher
Alcohol — Nearly half of the fatal rollover crashes involved drinking and driving
Road Location — The more rural the area, the more like there will be a car crash
Driver Behavior — Negligent behavior, such as speeding, distracted driving, or drowsy driving, can result in an auto accident
Auto Product Liability — If there is an issue with your vehicle, such as a tire defect or design flaw, this may cause the accident
What Are Common Rollover Car Accident Injuries?
Because of the high fatality rate of rollover crashes, these car accidents lend themselves to some of the most serious injuries a victim may sustain in a collision. Common rollover car accident injuries include:
Traumatic brain injury
Whiplash
Concussions
Back and neck injury
Amputation of limbs
Spinal cord injuries
Paralysis
Death
Contact a Rollover Car Accident Lawyer at Munley Law Now
Don't fight the insurance company alone. You're going to need the assistance of a personal injury lawyer who has handled thousands of these types of cases across the Commonwealth. If you were involved in a rollover accident that resulted in serious injuries, don't delay. Contact a rollover accident lawyer at Munley Law now for a free consultation.
Frequently Asked Questions About Rollover Accidents
When you have suffered severe injuries as a result of a rollover accident, you need to establish an attorney-client relationship as soon as possible to secure the compensation you deserve. Have questions about making a claim? Learn more in our rollover car accidents FAQ.
Who Can Be Held At Fault For a Rollover Collision?
There are multiple parties who can be held liable for rollover car accidents. Most commonly, a personal injury lawsuit may claim negligence by one or more of the following parties:
Car manufacturer: If manufacturing defects, defective tires, etc. were the cause of the vehicle rollover, the manufacturer or designer can be held responsible.
Government entities: When poor road conditions such as loose gravel, potholes, and other maintenance issues that are the responsibility of the government are the cause of a collision, you may be able to gather evidence that proves they were responsible for the collision.
The other driver: Sometimes, driver error is the cause of a rollover collision which means that the negligent driver should be held accountable.
Despite who is at fault, so long as you are not more than 50 percent responsible for the accident, you can still recover losses such as medical and hospital bills, property damage, lost wages, and more.
What Types of Vehicles are Most Likely to be Involved in a Rollover Accident Case?
Some single-vehicle rollover crashes are more likely to have certain vehicles than others. However, while all types of passenger cars and commercial vehicles are susceptible to rolling over, there are other vehicles that have factors that make them much more susceptible.
More often than not, pickup trucks and SUVs are more likely to result in a rollover car crash because of their center of gravity, narrower widths, and environmental factors of road conditions.
How Can I Protect Myself From Rollover Wrecks?
While you can never be fully prepared for every motor vehicle accident, there are things you can do to prevent being injured in a rollover accident.
Keep your vehicle well maintained and ensure all safety features are working
Wear a seatbelt
Keep your tires regularly maintained and in good condition
Don't overload the vehicle
Do not drive at high speeds
What Should I Do If I've Been Hurt in a Rollover Car Accident?
When rollover accidents occur and you or a loved one becomes injured as a result, know that you have options. Car accidents are complex, which means you need legal representation that you can trust.
If you and your vehicle occupants were hurt and suffered broken bones, serious injury, brain trauma, and more, our legal team can help you establish the other party's negligence and get the compensation needed to move forward.
Following the accident, be sure to seek medical attention, contact the authorities and file a police report, then call an attorney.
Can Munley Law Help Me After a Rollover Crash?
The personal injury lawyers at Munley Law know how traumatic a rollover car accident can be. Even if the injuries sustained are minor, the impact can be lifelong. If you are in need of legal representation and guidance on how to seek compensation, we can help.
Our lawyers have secured millions of dollars in settlements and verdicts for car accident victims, let us do the same for you. We have offices throughout Pennsylvania to better serve car accident victims with their claims.
For a no obligation, free consultation, contact the Pennsylvania rollover car accident lawyers of Munley Law by calling us or connecting with us online. No one should suffer because of the negligence of another so do not delay. The more time that passes, the harder it can be to secure evidence and build a claim.