How to Recover Compensation in a Car Accident Case
Unfortunately, car accidents happen every day on roads across America. If you've been injured in a car accident, you may be wondering "what damages can I collect for a car accident?"
There are a few different types of damages you may need to recover from after a car accident. You may have physical damage to your car that needs to repaired. Or maybe your car accident resulted in serious injuries that will cause pain and suffering as well as lost wages.
If want to give yourself the best possible outcome to recover damages, you need an experienced car accident lawyer by your side. At Munley Law Personal Injury Attorneys, our car accident lawyers have been helping injured car accident victims for more than 60 years.
If you or someone you love has been injured in a car accident and wants to know "what damages can I collect for a car accident?", contact us today for a free consultation.
What Are Types of Car Accident Damages?
A car accident can leave you with anything from a scratch to serious injuries that will impact you for the rest of your life. From medical bills to destruction of property, a personal injury lawsuit can help you recover compensation for a variety of damages.
Here are a few of the most types of damages you may be owed by the insurance company of the at fault party in a car accident case. This list is not exhaustive. If you have questions on specific damages not seen here, speak to a car accident lawyer to understand the specifics of your case.
Medical Bills
One of the most easily quantifiable set of damages you may be owed are around any medical bills or treatment you incur. After any car accident, you should always seek medical treatment immediately, even if you don't think you are injured. You could have internal injuries you can't feel due to shock and adrenaline.
Keep track of any medical bills or medical expenses you incur because of your accident. You could receive compensation for everything, including:
Doctor visits
ER trips, including ambulance rides
Costs of surgery, hospitalizations, medical devices, at-home care
Physical therapy or rehabilitation
Rides to and from the hospital, your doctor, or any other medical practitioners
Pain and Suffering
Unlike medical bills, pain and suffering damages are sometimes harder to put a price tag on. If you have any condition that impacts your life in a negative way due to your accident, it could fall under pain and suffering.
Common types of pain and suffering include:
Disability
Physical pain
Mental stress
Loss of enjoyment of life
Financial Losses
In some car accidents, victims walk away with injuries that prevent them from being able to return to work. In worse cases, you could be left with severe injuries that prevent you from even returning to the same field or job long-term or maybe ever again. If you find yourself in this position, you can recover compensation for long-term lost income as well in your personal injury lawsuit.
Property Damage
Many car accidents result in property damage. According to AAA, the cost to own and operate a new vehicle in 2020 is $9,561, almost $300 more than the previous year. If the car accident has caused severe damage to your car, or worse, it's determined to be a total loss by your insurance company, a personal injury attorney can help.
What Evidence Do I Need to Collect Damages in a Car Accident Case?
If you're suffering pain and seeking physical, mental, or financial recovery after a car accident, a personal injury case against the negligent party can get you the compensation you need. However, that's only if you have a strong case.
The most important part of your case is making sure you have the evidence you need to prove the negligent party owes you damages. This is where a passionate lawyer can help you gather what you need. The evidence you will need to receive maximum compensation includes:
Police report
Photos & videos from the accident scene
Proof of financial losses, including pay stubs
Medical bills & medical treatment
Testimony from experts & witness testimony
Not All Car Accident Attorneys are Created Equal – The Munley Law Personal Injury Attorneys Advantage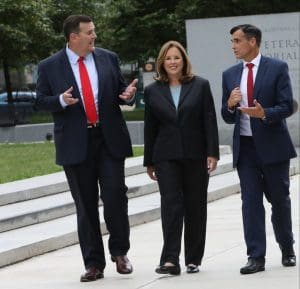 After a car accident, you want to make sure you have the best representation. Here's why you should hire a car accident lawyer at Munley Law Personal Injury Attorneys.
Our Experience – We have been representing injured throughout Pennsylvania for more than 60 years. We have the experience to win for you.
Our Record – We have earned national recognition for large settlements and verdicts for our clients. Some of the hundreds of millions we have won for our clients include the largest verdicts in Pennsylvania history.
Our Team of Lawyers – Munley Law Personal Injury Attorneys has board-certified personal injury lawyers who are among the highest-rated and most respected in Pennsylvania and across the United States. This is backed up by all of our credentials (including Best Lawyers in America, Best Law Firms, Pennsylvania Super Lawyers, Million Dollar Advocates Forum)
Our Resources – While we are a small family law firm, we utilize resources that are typically available only to big, national law firms. This means we are not afraid to go to trial on your case — and we have the trial experience to win. Our experience and expertise as trial lawyers allows us to work closely with a stellar network of engineers, reconstructionists, investigators, experts, and in-house medical personnel who can help us build your case.
Our No-Fee Promise – We work on a contingency fee basis. This means we do not collect a fee unless we win your case.
Contact Philadelphia's Leading Car Accident Injury Firm
After a car accident, you'll need a personal injury lawyer to ensure you receive the compensation you deserve to recover compensation for your injuries. But don't delay – the statute of limitations starts the day of the accident.
Our car accident lawyers have been helping accident victims in Northeastern Pennsylvania and across the country for more than 60 years. We're passionate about helping the injured and want to make sure you are able to recoup property damage, mental anguish, financial changes, and any other life changes after an accident. There's no fee unless we win your case. Contact us today for a free consultation to speak to a lawyer about the specifics of your case today.