A Car Accident Lawyer Can Help with Maximum Compensation
Following a car accident, one choice you'll need to make is if you need a car accident lawyer or not. Car accident victims need an ally on their side to navigate insurance companies and take on the other driver. If you are unsure how to proceed in your car accident claim, a car accident lawyer can help you determine your next steps.
If you suffered car accident injuries, learn more about when you should hire a car accident lawyer.
When You Need A Car Accident Lawyer
If you are involved in a car accident that resulted in serious injuries, lost wages, and piling medical bills, you are likely going to need a personal injury lawyer or car accident lawyer. While the insurance company is going to provide you with a settlement to cover some of your losses, more often than not, it will not be enough for most car accident victims.
Remember, insurance adjusters are not in your corner–they are looking out for the insurance company. The end goal for an insurance company is to give you as little as they can to save money on their end.
But this doesn't mean you can't go against the insurance companies after a car accident. A car accident lawyer can negotiate with the insurance company on your behalf and if required, take your car accident claim to court.
When You Don't Need a Car Accident Lawyer
While you can always seek legal representation if you've been involved in a car accident, it is not always necessary.
Minor accidents like fender benders or just parking lot collisions that resulted in no injuries or minimal property damage can likely be sorted out between drivers and the insurance company after a car accident.
But if you suffer from more severe injuries or the other driver was grossly negligent, you may need a personal injury lawyer or car accident lawyer to file a personal injury claim with the insurance company.
When to Call a Car Accident Lawyer
Following a car accident, the sooner you can seek legal representation the better. If you accept an early settlement from the insurance agent, you forfeit your right to seek additional compensation so the sooner you can talk to an attorney the better it will be.
Not only is the time of the essence for the sake of collecting your settlement, but you also need to abide by your state's statute of limitations.
If you miss the statute of limitations to file a personal injury claim, not even the most experienced law firm can help you. Personal injury claims take a lot of time to gather the proper information so the sooner you seek legal counsel, the better you will be.
What To Look For In a Car Accident Attorney
Seeking legal counsel following a car accident is no small choice. You need to find a law firm that is experienced in car accident and personal injury law in your state and also fits your needs.
The experienced car accident attorney will do everything they can to make sure they negotiate with your insurance provider. When needed, they can also negotiate with the other driver's insurance company and take on the at fault driver in the car accident if civil litigation is necessary.
In addition to legal skills, you'll want to make sure your car accident lawyer:
Works on a contingency fee basis so you don't pay fees up front
Has experience in state and national transport laws
Has experience with insurance companies
Has previously handled complex medical cases when a severe injury occurred
You will likely need to utilize a free initial consultation with a few lawyers to make sure you find the firm that most closely matches the needs in your car accident case.
Car accident claims require an experienced personal injury lawyer. Do not handle recovering from a car accident alone.
Questions to Ask a Car Accident Lawyer
During a free consultation, you will be able to talk to a car accident lawyer before you formally hire legal representation.Some questions you'll want to ask a car accident lawyer include:
What is your experience with car accident victims?
How long have you been a personal injury or car accident lawyer?
Have you handled any complex car accident cases?
Can you help me seek recovery for medical bills after a car accident?
How can I recover lost wages?
Can you help me with a minor car accident?
Will you negotiate with my insurance adjuster after a car accident?
What is the claims process?
Can I recover future medical expenses?
Will you be able to prove the other driver's negligence?
Your car accident lawyer will need to review all the details of your car accident case, so be sure to have all of the information in one place.
What Does a Car Accident Lawyer Do That I Can't?
Litigating a car accident case requires experience. An experienced car accident lawyer can expertly navigate the ins and outs of the legal system and national/state transport laws. Because of this, it's hard to adequately represent yourself in a car accident. You may be missing out on protections that only an experienced personal injury or car accident attorney can provide.
Car accident lawyers can help you file a claim, submit a demand letter, negotiate on your behalf, and go to trial if needed.
Will the Insurance Company Respect a Lawyer More than Me?
The unfortunate reality is that insurance carriers and insurance adjusters are more likely to respect a car accident attorney more than the actual policyholder. While you may pay for insurance coverage, the insurance adjuster is only going to give you the minimum they have to after a car accident.
However, when you have a car accident attorney by your side, auto insurance companies are more likely to negotiate your insurance claim. A car accident lawyer also makes you more likely to receive the compensation you need for your injuries and property damage.
What Evidence Should I Show My Car Accident Lawyer?
If you are involved in a car accident, you should be documenting every step of the process. Directly after the car accident, you should:
Seek medical attention if needed. Be sure to document medical treatment, medical expenses, and get a copy of your medical records after a car accident.
Take a picture of the car accident. This includes property damage, skid marks, oil spills, etc.
Get a copy of the police report.
If there are witnesses to your car accident, get their testimony.
Get the other driver's information.
The more information you have prepared from your car accident, the better your car accident lawyer can help you. In the case of a severe car accident, your attorney may need to get the help of outside investigators to recreate the accident; this means the more details you have from the start, the stronger your car accident case will be.
Call An Experienced Car Accident Attorney at Munley Law Personal Injury Attorneys For Your Car Accident Claim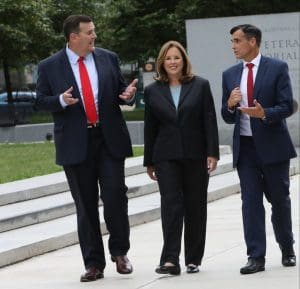 Getting into a car accident can be a frightening and stressful experience, especially if you experienced serious injuries, neck injuries, broken bones, or in severe instances, wrongful death. We know that not all personal injury or car accident law firms are equal, which is why we want to help you with your car accident injury claims.
If you or someone you love has been injured in a car crash or faced wrongful death, an experienced car accident lawyer at Munley Law Personal Injury Attorneys is ready to fight for you today. The insurance company is no match for our experienced personal injury attorney and we will fight diligently to ensure your car accident case is handled with the care and compassion it needs.
If you suffered injuries, lost wages, have piling medical bills, and are not sure how to take on the at-fault driver, let us handle the case. If this is your first time utilizing legal services, do not worry. Our experienced personal injury lawyer can handle the car accident claim and help get you back on your feet.
To hire a car accident lawyer, call today at (570) 399-0406 or use our online form to schedule your free initial consultation.