According to the National Highway Traffic Safety Administration (NHTSA), most fatal car accidents happen within 25 miles of your home. However, not only does being close to home increase the likelihood of being involved in a fatal crash, so too can the type of community you reside and commute in and the roadways you most frequently traverse increase your risk.
No matter where your car accident occurred, if you or a loved one suffered injuries or death in a car accident, you may be eligible for compensation. A Munley Law Personal Injury Attorneys car accident attorney can help you determine the cause of your accident, and calculate what damages you may qualify for. 
Where Do Most Car Accidents Happen?
Car accidents can happen anywhere at any time. However, while many of us may think that driving through cities and urban highways with heavy traffic are the most likely to get into a fatal car accident, data explains that isn't exactly true.
Rural communities and roadways often have more traffic fatalities, according to the NHTSA. But the gap between traffic fatalities has begun to narrow. 
However, there are some factors that should be taken into account for fatal car accidents.
What State You Live in May Impact Traffic Fatalities
Data suggests that Texas is the most deadly state when it comes to fatal car accidents whereas Rhode Island is the safest. While population size, overall type of state (predominantly rural vs urban), and the size of the state account for this, there are other factors in your home state that can account for where deadly collisions occur. 
According to data from the Pennsylvania Department of Transportation (PennDOT), the following counties saw the highest percentage of fatal car accidents in 2020 based on the total 1,129 fatal collisions that occured :
Allegheny 60 (5.3%)

Bucks 52 (4.6%)

Lancaster 47 (4.2%)

Philadelphia 166 (14.7%)
All of these counties are considered urban by population density, even though many contain rural regions. 
It is important to keep in mind that each of these counties also hold well populated and commuted cities which also impact car accident frequency. 
Other Areas Accidents Are Likely to Occur
Rural and suburban areas offer their own unique challenges when it comes to fatal car accidents. However, there are other places where fatal car accidents are also likely to occur.
Your Neighborhood
We know that most car accidents happen close to home, but why is that? In general, it is believed that once we get into our own neighborhoods, we tend to operate on autopilot, meaning we may not be paying as close attention to the roadway as we should be. Further, some drivers tend to go faster than the speed limit when they know home is only around the corner. Unfortunately, this can lead to car accidents and fatalities.
Parking Lots
We may not think of parking lots as a key place for serious car accidents, they do happen. Be it a busy parking lot with too few spaces, or a congested parking garage, accidents happen, albeit often at lower speeds. Most common accidents may include fender benders, backing into another vehicle, getting clipped by another car or sideswiping, or pedestrian accidents. 
Depending on how fast the car was moving can ultimately determine the severity of injuries sustained. 
Daily Commute
Your drive to work or to your kids school can be monotonous. But, it can also be the main place for an accident to occur. Just because you've traveled that spot a hundred or more times, does not mean that it can't harbor danger. Must like we may fall into that autopilot stance when we drive close to home, the same can happen in our daily commute. 
What To Do After A Car Accident
Whether your car accident was minor and only resulted in some scrapes and dents on your car, or was more serious or even fatal, there are steps you should take after being involved in a car accident.
Get the Other Driver's Information
You may be shaken up, but it's important that once you are safe, to get the other driver's information. This includes their name and phone number, license plate number, etc. 
If you feel like you can't speak to them, or it isn't safe, snap a picture of their car and license plate so it can be tracked. Never follow a driver if they try to leave the scene or enter into an altercation.
Call the Police
If you sustained any injuries or property damage you will want to be compensated for, you should call the police and have an office police report filed. This gives you an office document of the event so the other driver cannot refute that it occurred.
This is especially important in the case of death or serious injury. 
Seek Medical Attention
As soon as it is safe to do so, you should seek medical attention. Sometimes, injuries that seem minor can actually be life threatening, and costly. Having that initial medical report will not only help you get the care you need, but can help you secure the compensation you need for long term recovery, or in the case of wrongful death. 
Call a Lawyer
If you were involved in an accident that resulted in property damage and severe injuries or even death, it is critical you call a car accident lawyer. These cases can be complex and difficult to manage on your own. This can also make it more complicated to get the compensation you need from the insurance companies.
Involved in a Fatal Car Accident or Lost a Loved One? Call Muley Law.
If you recently were involved in a car accident that resulted in the death of a loved one, you need to call Munley Law Personal Injury Attorneys. Our car accident attorneys have more than 60 years of experience fighting for the rights of car accident victims. 
Our lawyers have the staff and professional resources needed to help you collect compensation for the following:
Medical bills

Long Term treatment needs

Lost income

Disability

Property damage

Funeral/Burial costs

Emotional Trauma
Car accident cases are often complex, especially when someone dies as a result of the collision. The insurance companies will want to avoid paying out a large settlement and the other driver will likely try to prove it wasn't their fault at all.
However, that doesn't mean that there are no options.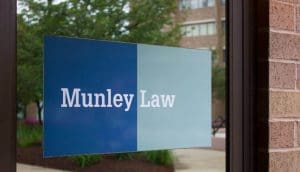 At Munley Law Personal Injury Attorneys, our car accident attorneys will:
Investigate the cause of the fatal car accident

Determine who is responsible for the collision

Negotiate with the insurance companies

Represent you and your family in court

Secure the compensation you need.
Being in a car accident is expensive, but we don't believe that finances should stop you from seeking legal representation. At Munley Law Personal Injury Attorneys, we work on a contingency basis which means you don't pay anything upfront for your services. Instead, we collect a percentage of your settlement or verdict once the claim or case is over. And, we never take more than you are awarded. If we don't win, you don't pay.
For a no-obligation, free-consultation, contact the fatal car accident lawyers of Munley Law Personal Injury Attorneys at 570-399-0406 or connect with us online.