According to the Centers for Disease Control and Prevention (CDC), one in six people who died in car accidents in 2020 were pedestrians; this equates to more than 7,000 pedestrians killed in collisions in the year alone.
Where do pedestrians get hit the most and who is liable for their injuries or deaths? At Munley Law Personal Injury Attorneys, we represent personal injury victims and their families across Pennsylvania who have been injured as a result of someone else's negligence. 
If you were a pedestrian who was hit in a car accident, contact the compassion pedestrian accident attorneys at Munley Law Personal Injury Attorneys for a free case evaluation. 
Where are Pedestrian Accidents Most Likely to Occur?
Of reporting pedestrian accidents, the CDC finds that pedestrians get hit the most in urban areas, on roadways away from intersections where drivers travel at higher speeds, and at night.
What Makes Urban Areas Dangerous for Pedestrians?
The National Safety Council (NSC) estimates that in 2020, 80% of pedestrian fatalities occurred in urban areas. There are a variety of factors that make pedestrian accidents more common in urban areas as opposed to rural communities.
Common issues that increase the pedestrian fatality count are:
Inadequate separation measures like sidewalks, refuge islands, barriers, etc.

Poor lighting

Faulty traffic light and crosswalk signal timing

High speed limits
In addition, many advocates for pedestrian safety call upon vehicle manufacturers to improve vehicle designs to increase accident avoidance features including alerting drivers of pedestrians. 
Why are Intersections and Roadways Most Common for Pedestrian Accidents?
The NSC also found that open roads and intersections were the two most common places for pedestrian accidents to occur. The study found that open roadways accounted for 75% of pedestrian fatalities where 25% of fatalities occur at intersections.
This is often because in open roadways, drivers are able to travel for longer distances at high speeds without many stops or reasons to slow speed whereas in intersections, drivers are forced to reduce speed, but accidents still occur due to location, driver, and technology issues.
Other causes of pedestrian accidents at intersections include:
Guessing what a driver or pedestrian is doing

Driving or walking through the intersection with limited visibility

Traffic violations 

Distracted driving

Failing to judge the distance between vehicles
What are Non-Traffic Pedestrian Accidents?
According to The National Center for Health Statistics (NCHS) non-traffic incidents occur on non-traffic ways such as driveways, parking lots, or private property. These locations are common spots for pedestrian accidents to occur outside of busy roadways due to a variety of factors. 
It is estimated that every year, thousands of pedestrians will die in non-traffic related accidents. This includes accidents like a car backing up in a parking lot or driveway into pedestrians or cars turning into pedestrians while entering driveways.
Who Is Most at Risk In Pedestrian Accidents?
Data shows that people 65 and older accounted for 20% of all pedestrian deaths in 2020. This is followed by 20.4% of children under the age of 15 and 17% of all pedestrian deaths were people aged 15 and older.
In addition, while 13% of pedestrian deaths involved a driver with a blood alcohol concentration (BAC) of at least 0.08 grams per deciliter (g/dL), 32% involved a pedestrian with a BAC of at least 0.08 g/dL.
How Can Pedestrians Protect Themselves?
While we can never plan for someone else's negligence to take place, there are protective and proactive measures pedestrians can take if they know that they often traverse in these high risk locations.
The CDC recommends the following precautions for pedestrians:
Wearing reflective clothing when walking at night, and carrying a flashlight when it is dark.

Only cross the street at designated crosswalks or intersections when possible.

Walk on sidewalks or paths instead of the road, but if necessary, walk on the shoulder facing traffic. 

Do not listen to music or partake in other distractions when walking near roadways.

Do not walk if you have been using drugs or alcohol. 
How Do I Know if I Have a Pedestrian Accident Claim?
If you or someone you love were hit by a car or other motor vehicle, chances are you have a lot of questions. Who is responsible for my medical bills? Can I sue? Will my insurance cover this?
At Munley Law Personal Injury Attorneys, we work with the victims of pedestrian accidents and their families to answer these questions and more including, "How do I know if I have a pedestrian accident claim?"
While there are multiple factors at play including, was the driver operating their vehicle according to the law and related traffic regulations, was the pedestrian abiding by traffic safety laws, and was there a third party responsible for the accident. Chances are, if you were walking and had the right of way to do so, and were injured by a car, you do have a pedestrian accident claim. 
When you hire a pedestrian accident lawyer from Munley Law Personal Injury Attorneys, our legal team works closely with investigators to examine the scene of your accident and preserve evidence. Further, we utilize engineering experts and accident reconstructionists to determine fault and build a successful case on your behalf.
Do I Need a Pedestrian Accident Attorney?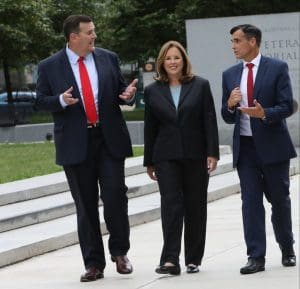 While you never have to hire a personal injury attorney for an accident, there are benefits to hiring a Munley Law Personal Injury Attorneys pedestrian accident attorney. A pedestrian accident attorney can help you through a Personal Injury Protection, or PIP claim through your insurance, or in a personal injury lawsuit by assisting in the following:
Calculating the total damages from the accident.

While your car may not have been totaled as you were a pedestrian, you will have extensive expenses related to the car accident. This can include current and long term medical care, lost wages and future lost income if you cannot return to work, and more.

Determining fault.

It may seem like the driver of the car should be held responsible for your injuries, but in reality, the collision may not have been their wrongdoing. If there was a technology error in the traffic light and crosswalk signal, you may have a larger claim against the manufacturer or government body in charge of maintaining these devices.

Negotiating with the insurance company.

So long as you have car insurance and PIP coverage, your insurance should cover the damages in your pedestrian accident claim. Our attorneys can help you by negotiating with the insurance companies and serving as your representative while you focus on your physical recovery.

Representing you in court.

If your insurance won't cover the damages you incurred in the pedestrian accident, you may have an opportunity to file a personal injury lawsuit against the negligent party. 
Injured in a Pedestrian Accident? Call Munley Law Personal Injury Attorneys.
If you or a loved one suffered injuries as a result of a pedestrian accident in Northeastern Pennsylvania or anywhere in the state, the personal injury lawyers of Munley Law Personal Injury Attorneys are here for you.
With more than 60 years of experience representing accident victims, the legal team at Munley Law Personal Injury Attorneys will use all resources available to ensure you are compensated for your losses.
For a no-obligation, free consultation, contact the pedestrian accident attorneys of Munley Law Personal Injury Attorneys by calling 570-399-0406 or by connecting with us online.