Understanding Personal Injury Lawyer Fees
If you've been injured in an accident, the last thing you should be stressing about is how to pay for a personal injury lawyer. If you're wondering "How Much Are Lawyer Fees for a Personal Injury Lawyer in Philadelphia?" the answer could be different depending on your choice of lawyer. Typical fees for an experienced personal injury lawyer generally fall into two types: hourly basis and contingency basis.
At Munley Law Personal Injury Attorneys, we work on a contingency fee basis. That means our Philadelphia personal injury attorneys don't get paid unless we win you financial compensation. It's important to us that the injured who need to file personal injury claims don't have undue stress. If you've been injured due to someone else's negligence, contact us today for a free consultation.
What Are Contingency Fees?
The majority of personal injury attorneys, including the personal injury lawyers at Munley Law Personal Injury Attorneys, work on a contingency fee. That means you don't pay any legal fees or court costs unless your personal injury attorney wins your case.
If you are receive payment or a financial settlement, then you will pay your lawyer's fee out of that based on your contingency fee agreement. While fees for an attorney to settle your personal injury case in Philadelphia can vary, there are a couple of important terms to understand as you are choosing the best team of lawyers to represent you.
The first term is "contingent fee basis." To put this into simplest terms, a contingent fee basis means that a lawyer will not collect a fee unless you win, and that their fee is contingent (meaning, dependent) on the success of your case.
In cases that are on a contingent fee basis, the lawyers usually take a percentage of the settlement, and sometimes there are some additional fees as well. Many personal injury lawyers in the greater Philadelphia area work on a contingent fee basis because it allows them to work with clients to figure out how much compensation the client is rightfully entitled to for their injuries sustained during the accident.
Other Fees in Personal Injury Cases
Another term commonly used in Philadelphia personal injury cases is "filing fees" and these commonly refer to the fees that are associated with the filing or the collecting of evidence that is directly related to your personal injury case. Filing fees, while not applicable to every personal injury case, are important to understand because they will require an additional amount of compensation on your behalf, likely to the lawyer or team of lawyers that you are working with. Court reporter fees, for example, are another type of fees that can commonly be lumped together with filing and other smaller types of fees.
If you are reading this and are concerned about the amount of fees you may be responsible for, according to the Pennsylvania State Disciplinary Board, "a lawyer shall not enter into an agreement for, charge, or collect an illegal or clearly excessive fee." In the context of personal injury law in Philadelphia, this means that your attorney will be on your side and will not charge you an arm and a leg for their services.
Frequently Asked Personal Injury Law Questions
Q: What Percentage of the Settlement Will Go Towards a Contingency Fee?
Each personal injury lawsuit will require a different amount of lawyer's fees. A personal injury lawyer will be compensated based on a case's workload. Factors of your personal injury lawsuit that could impact fees include: the size of your expected settlement, how much evidence there might be to gather, or a variety of other factors. An experienced personal injury attorney will always tell you upfront what percentage of your settlement you can expect to pay to your personal injury lawyers. Again, your team of personal injury lawyers will only get paid if they win your case.
Q: How Much is My Case Worth, and How Can I Be Sure My Personal Injury Attorney is Getting Me What I Deserve?
Every personal injury lawsuit has unique details, challenges, and specifics that impact its value. For this reason, it's hard to generally speak on how much a personal injury claim is worth. However, an experienced personal injury attorney can potentially provide you with an estimate based on the details of your case and similar personal injury lawsuits.
In order to make sure your Philadelphia personal injury attorney reaches a settlement that provides you with a fair settlement to recover from your injuries, it is important to hire a lawyer that has a winning track record. If you want to read more about Munley Law Personal Injury Attorneys's settlement history, you can do so by reading about Munley Law Personal Injury Attorneys's Major Client Victories.
Q: What Happens if I Do Not Win My Case?
It is important to work with personal injury lawyers who understand the ins and outs of the Philadelphia legal system. You also want to make sure your Philadelphia personal injury attorney has a high rate of success when it comes to similar cases in the past.
Before taking on your case, most lawyers will make sure the case is solid and has a high probability of success. Taking all this into consideration, if you don't not win your case and the case is on a fee contingent basis, your personal injury lawyers charge nothing for the work they've done. That also means your lawyers want to make sure you get the compensation you are rightfully entitled to, and will do everything possible to help you win your case.
Every Philadelphia personal injury case is unique, so there could be a variety of reasons why you were not able to win your case. When searching for a lawyer, make sure you are comfortable with your attorney client relationship. In the end, a good Philadelphia personal injury lawyer will do their best to explain the reasons why and what potential next steps you can take.
Contact us today for a free consultation, and to speak to a Philadelphia personal injury lawyer about the details of your case.
Q: What Are the Other Types of Fees?
In addition to contingency and filing fees, there are some other fees that you should be made aware of prior to filing your lawsuit. The good news is that these fees are almost always relatively minor compared to the contingency fee that will only be paid if your lawyer wins their case.
Some of these other fees might include paying for a court reporter during depositions or hearings, office supplies specific to your case like mailing or making copies, and fees for expert witnesses and investigators. For example, if you are trying to prove that a highway official acted negligently with an issue that caused an accident, it might be necessary to bring in a highway safety expert or an external investigator without ties to the local community. Lastly, there may also be some fees associated with bringing in a sheriff to deliver or to serve a summons, subpoena, or even a complaint.
Q: Will My Lawyer Give Me an Estimate of the Costs?
Definitely! All lawyers are required to be upfront about any costs you might incur while settling your case. Of course, your lawyer will not just include your contingency fee information but will also give you information about the court reporter, expert witness and investigator, and other fees that may become applicable during your case.
Since there are many nuances and every case is unique, it is best to speak with a personal injury lawyer as soon as you are able to so they can walk you through the potential costs while also sharing helpful information about the personal injury legal process as a whole. Many of these costs are standard across the entire legal industry and while you should work with a lawyer that knows the Philadelphia area well, you will likely pay similar filing and other types of legal fees across the board.
Q: Is There Anything Else I Should Know About When it Comes to Personal Injury Legal Fees?
Since every Philadelphia personal injury case is different, everything related to that case will have some sort of variation as well. This means that while it might not be possible to predict exactly how much the fees will cost and how large your settlement may be, it is important to speak with a reputable attorney that has experience in these types of cases because they will be able to provide you with as much information as possible.
If your attorney has experience in dealing with personal injury cases in the greater Philadelphia region, they will be able to give you examples of similar cases to yours and what the outcome might be. Additionally, your lawyer will be able to share with you the different types of fees and how much was owed in each of these cases. If you have any questions or you are unsure about your case, the best thing to do is to talk with a skilled attorney as soon as you are able to.
Choosing Personal Injury Attorneys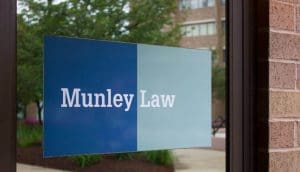 When you are choosing the best personal injury lawyer for your Philadelphia personal injury case, it is important to work with someone who has experience, skills, and a winning record. Our team of personal injury lawyers at Munley Law Personal Injury Attorneys have been fighting for personal injury victims for more than 60 years. We are passionate lawyers who want to ensure you receive compensation you deserve to recover from your injuries.
We work on a contingency fee basis, which means we only get paid if we win your case. Speak to a lawyer about the details of your case by contacting us today.