If you were injured in a Pittsburgh car crash, it's time to take action
See what a Pittsburgh car accident lawyer at Munley Law can do for you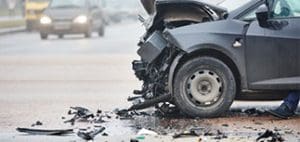 According to SaferAmerica, every year, car accidents kill 1.3 million people. The World Health Organization (WHO) reports that traffic crashes also cause 50 million injuries worldwide. Just last year, almost 300,000 Pennsylvanians crashed, according to the Pennsylvania Department of Transportation's (PennDOT) annual Crash Facts and Statistics Report. Perhaps surprisingly, Allegheny County has the most traffic crashes in the state. If you suffered an injury in an Allegheny County car crash, you need a Pittsburgh car accident lawyer who will fight for you. You need Munley Law.
Call us today. The consultation is always free.
A family of personal injury lawyers with Pennsylvania roots
Since 1959, Munley Law has worked tirelessly to represent victims of catastrophic car, SUV, motorcycle, and truck accidents. Our philosophy is simple: we treat every client as part of the Munley family. Because we understand the pain and difficulties that follow a car crash, we are here to take on the auto, medical, and insurance industries so you don't have to. Through hard work, dedication, and an unwavering commitment to our clients, we became one of the nation's leading personal injury firms. Time and time again, our lawyers win millions for car accident victims. Still, we never forget our family values or Pennsylvania roots. To learn more about our record-setting settlements and verdicts and what it means to have a Pittsburgh car accident lawyer from Munley Law working for you, schedule your free consultation.
Pittsburgh Car Accident FAQs
Q: Where do most Pennsylvania car crashes occur?
According to the most recent PennDOT data, last year:
11,098 cars crashed on interstate highways in Pennsylvania
There were 81,129 car accidents on Pennsylvania state highways
2,475 cars collided on the Pennsylvania turnpike
There 30,545 automobile collisions on local roads
Q: Which Pittsburgh area roads are the deadliest?
There are more fatal crashes in Allegheny County than anywhere else in Pennsylvania. PennDOT's Crash Facts and Statistics Report indicates that:
State highways are the most dangerous, with 51,789 crash-related injuries and 789 accident fatalities
Car crashes on local roads caused 17,324 injuries and 173 deaths
On interstate highways, there were 6,114 accident-injuries and 83 fatalities
There were 1,005 accident-caused injuries and 14 deaths on the Pennsylvania turnpike
Q: When do I need to file my Pittsburgh car accident case?
In every state, there are strict time limits for filing court cases called "statutes of limitations." Different kinds of cases have different statutes of limitations. In Pennsylvania, car crash personal injury claims must be filed within 2 years of the auto accident, including ridesharing accidents (Uber accidents and/or Lyft accidents). If your loved one died in a crash, the case must be brought within 2 years of death. While 2 years may sound like a long time, there is a lot to do. Your lawyer will want as much time as possible to investigate, gather documents, hire experts, conduct legal research, and write your complaint. The sooner you contact a good Pittsburgh car accident lawyer, the better your chances of recovering the maximum amount. When you're ready, a consultation with an award-winning Munley Law Pittsburgh personal injury lawyer is ALWAYS free. Call us today.
Q: If I am in a car crash, what should I do?
At Munley Law, we know that the moments following a car accident are among the scariest that most people ever experience. As such, it is important to know what to do if you are involved in a collision. In the event of a crash, take the following steps:
Remain calm and stay in your vehicle if it safe to do so. In order to navigate the accident scene, you will need a clear head and calm demeanor. Try to stay as relaxed as possible. If you are able to, you should remain in your vehicle until police arrive and clear the scene.
Call 9-11. Even if an accident seems minor and no one appears to be injured, you should call 9-11. The police will help direct traffic and make sure the scene is safe. Medical responders can transport any injured passengers to the closest hospital. Firefighters will put out any car fires and deal with a range of other dangers.
File a police report. Once the police arrive, it is important to file a police report and get your own copy if possible. Write down the name and badge number of the officer.
Seek medical treatment. After an accident, many people are so startled that they do not realize they are hurt. Even if you do not think you are injured, go to the hospital. Remember to save any reports or records that the hospital gives you.
Contact (only) your insurance company. Regardless of the damage to your car, call your car insurance company and file an accident report. Do not speak with any other driver's car insurance agents.
Hire a reputable Pittsburgh car accident lawyer. Taking on the auto, medical, and insurance industries is no easy feat. Consult with a Munley Law lawyer today!
Q: Why should I choose Munley Law?
Sadly, many car crash victims learn the hard way that who you choose to represent you really matters. At Munley Law, we pride ourselves on being different, and our results speak for themselves. In fact, we put our money where our mouth is. With our "contingency fee" model, we won't get a penny unless and until we win big for you. If you or your loved one were injured or wrongfully died in a crash, you need a Pittsburgh car accident lawyer, you need Munley Law. Schedule your free consultation right away.