If you were injured in a Pittsburgh car crash, it's time to take action
See what Pittsburgh car accident lawyers at Munley Law Personal Injury Attorneys can do for you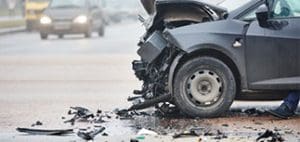 According to SaferAmerica, every year, car accidents kill 1.3 million people. The World Health Organization (WHO) reports that traffic crashes also cause 50 million injuries worldwide. Just last year, almost 300,000 Pennsylvanians crashed, according to the Pennsylvania Department of Transportation's (PennDOT) annual Crash Facts and Statistics Report. Allegheny County has the most traffic crashes in the state. If you suffered an injury in an Allegheny County car crash, you need a Pittsburgh car accident attorney who will fight for you. You need Munley Law Personal Injury Attorneys.
Call us today. The consultation is always free.
A Pennsylvania family of personal injury lawyers
Since 1959, Munley Law Personal Injury Attorneys has worked tirelessly to represent victims of catastrophic car, SUV, motorcycle, and truck accidents. Our philosophy is simple: we treat every client as part of the Munley family. Because we understand the pain and difficulties that follow a car crash, we are here to take on the auto, medical, and insurance companies so you don't have to.
Through hard work, dedication, and an unwavering commitment to our clients, we became one of the nation's leading personal injury firms. Time and time again, our lawyers win millions for car accident victims. Still, we never forget our family values or Pennsylvania roots. To learn more about our record-setting settlements and verdicts and what it means to have a Pittsburgh car accident lawyer from Munley Law Personal Injury Attorneys working for you, schedule your free consultation.
Distracted Driving in Pittsburgh
Distracted Driving accidents are as varied as the number of drivers on the road, but distraction falls into three main categories:
Visual: taking your eyes off the road
Manual: taking your hands off the wheel
Cognitive: taking your mind off driving
We know that texting while driving is extremely dangerous. It distracts the driver on all three categories listed above. Texting takes one or both hands off of the wheel, the eyes off of the road, and your mind off of the task of driving and being alert to hazards in the road as well as other drivers.
If you have been involved in car accident you might be wondering what compensation you are entitled to for your car accident injuries, medical bills, damage or loss of your motor vehicle or other personal property and more. Call an experienced Pittsburgh car accident attorney today to find out how we can help.
What is the law in Pittsburgh Car Accident regarding texting and driving?
Pennsylvania state law bans the use all wireless communications devices while driving. It is not only reckless, but illegal to use a device to read or send emails, social media messages or text messages, to post or read social media or for any other use. Texting while driving in Pennsylvania is a "primary offence". This means law enforcement can stop a driver using a handheld device, even if there is no other visible reason to pull them over for ticketing.
The texting while driving problem is a national problem but these statistics from Pittsburgh and Pennsylvania help us understand how it affects us locally:
A study from the Pennsylvania Department of Transportation (PennDot) shows more than 11,000 distracted driving crashes in Pennsylvania in 2020.PennDOT reported nearly 700 car accidents in Pennsylvania involved drivers using their cell phones in 2020 resulting in 373 injuries and one death.
The one cell-phone use related car accident happened in Allegheny County.
Despite legal bans on handheld device use while driving, Pittsburgh has statistically the most car accident cases involving cell phone use.
If you or a loved one has been in an auto accident in Pittsburgh, you need experienced car accident lawyers on your side. You might be entitled to compensation for medical bills, lost wages, property damage and more. Call Munley Law Personal Injury Attorneys firm today for a free consultation. We are the Pittsburgh car accident lawyers you need on your side.
Pittsburgh Car Accident FAQs
Q: Where do most Pennsylvania car crashes occur?
A: According to the most recent PennDOT data, last year:
11,098 cars crashed on interstate highways in Pennsylvania
There were 81,129 car accidents on Pennsylvania state highways
2,475 cars collided on the Pennsylvania turnpike
There 30,545 automobile collisions on local roads
Q: Which Pittsburgh area roads are the deadliest?
A: There are more fatal crashes in Allegheny County than anywhere else in Pennsylvania. See the PennDOT's Crash Facts and Statistics Report below:
Car accident statistics
State highways are the most dangerous, with 51,789 crash-related injuries and 789 accident fatalities
Car crashes on local roads caused 17,324 injuries and 173 deaths
On interstate highways, there were 6,114 accident-injuries and 83 fatalities
There were 1,005 accident-caused injuries and 14 deaths on the Pennsylvania turnpike
Q: When do I need to file my Pittsburgh car accident case?
A: In every state, there are strict time limits for filing court cases called "statutes of limitations." Different kinds of cases have different statutes of limitations. In Pennsylvania, car crash personal injury claims must be filed within 2 years of the auto accident, including ridesharing accidents (Uber accidents and/or Lyft accidents). If your loved one died in a crash, the case must be brought within 2 years of death.
While 2 years may sound like a long time, there is a lot to do. Your lawyer will want as much time as possible to investigate, gather documents, hire experts, conduct legal research, and write your complaint. The sooner you contact a good car accident lawyer, the better your chances of recovering the maximum amount. When you're ready, a consultation with an award-winning Munley Law Personal Injury Attorneys Pittsburgh personal injury lawyer is ALWAYS free. Call us today.
Q: What do I do after a car accident?
A: At Munley Law Personal Injury Attorneys, we know that the moments following a car accident are among the scariest that most people ever experience. As such, it is important to know what to do if you are involved in a collision. In the event of a crash, take the following steps:
Remain calm and stay in your vehicle if it safe to do so. In order to navigate the accident scene, you will need a clear head and calm demeanor. Try to stay as relaxed as possible. If you are able to, you should remain in your vehicle until police arrive and clear the scene.
Call 9-11. Even if an accident seems minor and no one appears to be injured, you should call 9-11. The police will help direct traffic and make sure the scene is safe. Medical responders can transport any injured passengers to the closest hospital. Firefighters will put out any car fires and deal with a range of other dangers.
File a police report. Once the police arrive, it is important to file a police report and get your own copy if possible. Write down the name and badge number of the officer.
Seek medical treatment. After an accident, many people are so startled that they do not realize they are hurt. Even if you do not think you are injured, go to the hospital. Remember to save any reports or records that the hospital gives you.
Contact (only) your insurance company. Regardless of the damage to your car, call your car insurance company and file an accident report. Do not speak with any other driver's car insurance agents.
Hire a reputable Pittsburgh car accident lawyer. Taking on the auto, medical, and insurance industries is no easy feat. Consult with a Munley Law Personal Injury Attorneys lawyer today!
Q: How does a Pittsburgh car accident lawyer work on my case?
A: After a car accident you might have a lot of anxiety about your injuries, lost wages, damage to your vehicle and more. We want you to focus on your recovery. Your car accident lawyers, following your accident, get immediately to work doing the following:
Munley Law Personal Injury Attorneys will handle all of your communications with the insurance company greatly reducing the pressure and stress following your car accident. We will work on your car accident claim immediately so you can focus on getting better and getting your life back. An experienced personal injury lawyer knows how to negotiate with the insurance company to make sure accident victims get what they deserve.
We will negotiate with the at-fault driver's insurance company. Not all car accident cases need to go to court. We are often able to negotiate a fair settlement with the insurance company to recover a just amount of compensation for your injuries and losses. We will let the insurance company know that we are prepared and ready for a court case. Oftentimes that is all we need to win a favorable settlement.
Your attorney will also:
Investigate the car accident and gather witness statements, police and accident reports, and medical records.
Prepare a personal injury claim, if necessary.
File insurance claims on your behalf.
Research case law and state statutes.
File any insurance claim and will manage all communications and negotiations with insurance adjusters to protect your interests.
Prepare documents necessary for the case related to the car accident.
Will help prove "negligence"; a crucial part of any personal injury case.
We will make sure you get the medical care you deserve in order to fully recover. Whether you have serious injuries or just need some short-term physical therapy, the insurance company might try to avoid their financial responsibility to save themselves money. Your Munley Law Personal Injury Attorneys experienced car accident lawyer will fight to make sure you get the care you need from imaging tests to doctors' visits to physical therapy so you can focus on your recovery.
If necessary, we will file a lawsuit on your behalf. We are often able to negotiate with an insurance company just by presenting the evidence we have amassed on our client's behalf. But if the insurance company refuses to offer a fair settlement we are prepared and willing to take your case to court. We have some of the largest personal injury case settlements in the country. We are ready to fight for you.
Appeal your case, if necessary. If we do end up in court, the verdict will sometimes favor the at-fault driver. If this happens we are ready to appeal the decision to a higher court. We will fight to the end for your fair compensation.
Q: What compensation am I entitled to following a Pittsburgh car accident?
The days and weeks following motor vehicle accidents can be a confusing whirlwind. Both serious car accidents and more minor fender benders have consequences. You might have serious injuries, be facing lost wages due to missing work for doctors' visits or pain, you might have mounting medical expenses and through all this you also need to focus on recovering. You need to know that you might be entitled to financial compensation for your financial and non-economic losses caused by the car crash such as:
Repairs to your vehicle or a vehicle replacement
Compensation for any loss of income due to the car accident injury such as lost time at work for injury, pain or doctors' visits
Direct medical costs related to injury caused by the accident
Pain and suffering resulting from the accident
Loss of or damage to property as a result of the accident
Other expenses that are related to the accident such as
Cost of mental health treatment
Cost of physical therapy following an injury related to the accident
Cost of rental vehicles or other transportation costs due to loss or damage of your primary vehicle in the accident
Personal injury cases can be complex. You will want an experienced personal injury law firm in your corner. To discover what compensation you may be entitled to, contact the experts at Munley Law Personal Injury Attorneys for a free consultation.
Q: What are some of the most common injuries following a car accident? Common car accident injuries include, but are not limited to:
Broken bones
Traumatic Brain Injury
Back, neck (including whiplash) and shoulder injuries
Concussions
Spinal cord injuries
Broken ribs
Internal bleeding/organ damage
Paralysis
If you have been injured in an accident in Pittsburgh, you may be entitled to compensation for your medical costs and other financial and non-economic damages. Having an experienced accident attorney on your side greatly increases your chance of recovering compensation for damages resulting from the accident. We will work with you and your doctors as a team to carefully document your injuries and damages related to a personal injury lawsuit.
Q: What is full tort car insurance vs limited tort in Pennsylvania insurance law?
Some states, including Pennsylvania, give two coverage options when choosing car insurance policies. This is done to ensure a person chooses a policy that best fits their needs. The two coverage options given in Pennsylvania are limited tort — which restricts the compensation a person can get from a case — and full tort — which puts no restrictions on the compensation.
When choosing limited tort vs. full tort coverage, it is important to know the difference between the two to make sure you choose the best fit for you. Here are the differences between full tort and limited tort coverage in Pennsylvania.
To fully understand the difference between limited and full tort coverage, you must know what tort insurance does.
Simply put, tort insurance allows the injury victim to be compensated by the person who caused the accident. However, the victim's right to sue the other driver for the accident they caused depends on the type of tort option the injured driver had chosen — limited or full tort.
What is Limited Tort car insurance in Pennsylvania?
The right to seek restitution from the at-fault motorist is subject to limited tort coverage, as described in Pennsylvania Statutes Title 75 PA.CSA Vehicles 1705.
In Pennsylvania, having limited tort coverage implies that you can only bring a claim for short-term problems or pain and suffering, but not for long-term problems like medical bills, lost income, or other out-of-pocket expenses.
Only if you have suffered a serious injury can you file a limited tort lawsuit for pain and suffering.
The legal system often defines serious injuries as those that:
Loss of a limb
A permanent disfigurement
A serious impairment, such as paralysis
An injury that can prevent you from working for the rest of your life, such as a traumatic brain injuries
Other exceptions to the restrictions with limited tort insurance include:
The driver at fault was under the influence of drugs or alcohol
The driver's vehicle has out-of-state registration
The driver caused the accident with the intent to injury the victim
The driver does not have car insurance
It's crucial to understand that in Pennsylvania, limited tort coverage must be requested.
If you don't specifically request limited tort protection, you'll always have full tort protection up until you ask to switch to a limited tort option.
What is Full Tort in Pennsylvania?
Pennsylvania Statutes Title 75 PA.CSA Vehicles § 1705 states that full tort coverage gives an unrestricted right to seek compensation for injuries from the other driver. With full tort coverage, you can not only sue for medical expenses, lost wages, and property damage, but you will be able to sue for non-economic damages, more commonly known as pain and suffering.
For example, if you are suffering from post-traumatic stress disorder and you are no longer able to drive your vehicle, if you have full tort, you would be able to sue the at-fault driver for your PTSD and the changes it has made in your life.
However, if you had limited tort, you wouldn't be able to sue for damages.
Q: What are the most common causes of accidents in Pittsburgh?
According to PennDot car accident study statistics, some of the most common car accident causes in Pittsburgh, Allegheny County and around the state are:
Distracted Driving. This means any time a driver takes their eyes or attention off of the road ahead (visual distraction), hands off the wheel for any reason (manual distraction), or lets their mind starts to focus on something other than driving (cognitive distraction).
Drowsy Driving. If an individual drives while they are fatigued, their driving skills and judgment can be significantly impaired. Driving while drowsy is proven to affect drivers similarly to driving under the influence of drugs or alcohol, and poses a major danger to the individual behind the wheel and other drivers.
Drunk Driving. Driving while intoxicated is the cause of approximately one-third of all car accident fatalities, with more than 10,000 or more deaths due to drunk drivers each year. In the United States, it is illegal to drive with a 0.08% blood alcohol concentration. Driving past this limit seriously affects visual function, reduces coordination, impairs the perception of objects and speed, and therefore impairs overall vehicle control.
Speeding and Aggressive Driving. While exceeding the speed limit accounts for one-third of all auto accident fatalities, driving unreasonably fast for certain conditions also contributes to these speeding car accidents. Speeding during heavy downpours, snowstorms, and congested traffic, for instance, pose a deadly threat to other drivers, pedestrians, and to the driver themselves.
Poor Weather Conditions. Western Pennsylvania gets its share of ALL weather conditions throughout the year. Rain, fog, high winds, snow, sleet, icy road conditions and more are very familiar to Pittsburgh drivers. However, driving during poor weather conditions regardless of how "experienced" you are significantly increases your chances of a car accident. Unfortunately, while most drivers adhere to inclement weather conditions, some drivers still drive negligently. Negligent driving during poor weather conditions includes drivers who refuse to slow down, turn on their headlights, or maintain a safe distance from other cars.
Q: Why should I choose Munley Law Personal Injury Attorneys?
A: Many car crash victims learn the hard way that who you choose to represent you really matters. At Munley Law Personal Injury Attorneys, we pride ourselves on being different, and our results speak for themselves. With our "contingency fee" model, we won't get a penny unless and until we win big for you. If you or your loved one were injured or wrongfully died in a crash, you need a Pittsburgh car accident lawyer, you need Munley Law Personal Injury Attorneys. Schedule your free consultation right away.
Our Pittsburgh Car Accident Lawyers Are Here To Help Call Us Today
attorney attorney attorney attorney attorney attorney attorney attorney attorney attorney attorney lawyers lawyers lawyers lawyers lawyers lawyers lawyers lawyers lawyers lawyers lawyers lawyers lawyers lawyers car accident lawyers car accident lawyers motor vehicle accident pittsburgh car accident attorneys car accident attorneys car accident attorneys vehicle accidents top rated top rated top rated accident lawyers accident lawyers accident lawyers word word word word word word word word word word word word word word word word word word word word accidents accidents accidents accidents accidents accidents accidents accidents accidents accidents accidents accidents accidents accidents accidents accidents accidents accidents accidents accidents accidents accidents accidents accidents accidents profile profile profile profile profile profile message message message message message message rated car rated car rated car rated car accident rated car accident rated car accident top rated car top rated car top rated car rated car accident lawyer rated car accident lawyer rated car accident lawyer view profile view profile view profile injuries injuries injuries injuries number call number call number call number call show number show number show number show number show number call show number call show number call show number call pa super super super super super super super lawyers super lawyers super lawyers super lawyers super lawyers super lawyers providers providers providers providers providers case case case case case case case case case firm profile firm profile firm profile law firm profile law firm profile law firm profile green green big rated rated rated damages damages top top top top top construction construction construction construction lawsuit lawsuit lawsuit safety safety injury lawyers fall truck accidents truck accidents truck accidents truck accidents defective defective defective defective associates associates types types types types
Munley Law – Pittsburg Car Accident Lawyer
Munley Law – Pittsburg Car Accident Lawyer
Munley Law – Pittsburg Car Accident Lawyer
Munley Law – Pittsburg Car Accident Lawyer
Munley Law – Pittsburg Car Accident Lawyer
Munley Law – Pittsburg Car Accident Lawyer
Munley Law – Pittsburg Car Accident Lawyer
Munley Law – Pittsburg Car Accident Lawyer
Munley Law – Pittsburg Car Accident Lawyer
Munley Law – Pittsburg Car Accident Lawyer
Pittsburgh Practice Areas
Munley Law Personal Injury Attorneys
510 Third Avenue
2nd Floor,
Pittsburgh, PA 15219
+14125345133