Get Help from Top National Truck Accident Lawyers
Accidents are a devastating reality of the road. In 2019, Pennsylvania saw 990 fatal car crashes and a total of 1,059 fatalities as a result of those crashes. These numbers alone illuminate a harsh truth, but when a truck is involved in an accident, the likelihood of fatalities and severe consequences is substantially higher. That same year, more than 4,000 people across the nation died in accidents that involved a large truck. What's more, it's typically not the truck driver or occupants who lose their life in these horrible encounters. Only 16% of those more than 4,000 fatalities were of the truck drivers or occupants; meanwhile, 67% of those who died were occupants of passenger vehicles, and 17% were pedestrians, bicyclists, and motorcyclists. 
If a loved one has lost their life in a fatal truck accident in Pittsburgh, we are deeply and immeasurably sorry for your loss. We know you must be experiencing unfathomable pain, and that you want to achieve justice for this terrible wrong. At Munley Law, our goal is to take on the legal challenges that come with fighting for justice, so that you can focus on emotional recovery. We have truck accident lawyers in Pittsburgh who have been recognized as the best in the country in truck accident litigation. We have the experience, skills, and passion to go head to head with large trucking companies to ensure you get what you deserve. Allow us to take on some of your burden and fight for the compensation you deserve. Contact us today for a free initial consultation. 
What are the Causes of Fatal Truck Accidents in Pittsburgh?
As with all car accidents in Pittsburgh, there is a wide range of potential causes of fatal truck accidents. However, there are some factors and causations that are present in a large number of accidents. These include:
Driver fatigue. Driver fatigue is a prevalent issue in the trucking community, due to the long hours and lack of comfortable sleeping conditions. A study by the FMCSA showed that fatigue was present in a large number of truck accidents.
Driver intoxication.

Some studies have indicated that more than 50% of truck drivers have

admitted to drinking and driving

. Drunk driving is, of course, both illegal and extremely dangerous for anyone behind the wheel, and even more so when the vehicle in question is 30,000 pounds. 
Speeding.

Speeding is always dangerous, but even more so with as large a vehicle like a commercial truck. It's, unfortunately, an all too common occurrence; in fact, the FMCSA reported that in a single year,

67,487 citations

were given to truck drivers going six to ten miles over the speed limit.
Distracted driving.

The NHTSA defined distracted driving as

"

any activity that diverts attention from driving, including talking or texting on your phone, eating and drinking, talking to people in your vehicle, fiddling with the stereo, entertainment or navigation system — anything that takes your attention away from the task of safe driving." Distracted driving claimed more than 3,000 lives in the US in 2019, and is an issue that greatly contributes to truck accidents. 
Vehicle failure or malfunction.

Human error usually plays a role in accidents, but sometimes the root cause is a malfunction or failure of the vehicle itself. One of the most common forms of mechanical failure leading to an accident is brake failure. 
Prescription and over-the-counter drug use.

Unfortunately, drug use (both prescription drugs and over-the-counter drugs) is fairly common in the trucker community. Some studies revealed that, of the truck drivers interviewed, up to 82.5% have used amphetamines while driving, and up to 8% have used cocaine. It's important to remember that even a drug prescribed by a doctor can be abused, and can potentially impact someone's ability to safely operate a vehicle. 
All of these factors play a role in the cause of truck accidents, and often, it's a combination of a few of them together that proves the most problematic. The FMCSA notes that, in particular, the combination of alcohol, fatigue, and speeding greatly increases the chance that an accident will occur. 
If you have lost a loved one in a fatal truck accident, do not hesitate to reach out to Munley Law. We will thoroughly examine your case to determine the probable cause and the liable party. Contact us today for a free initial consultation. 
How is Fault Determined in a Fatal Truck Accident?
In an accident between passenger vehicles, most likely one or both of the drivers involved will be found liable. In a truck accident, however, many parties are responsible for ensuring that both the vehicle and driver are able to safely navigate the road. Therefore, there's a far longer list of potentially liable parties.  These can include:
The driver.

Of course, it's entirely possible that the majority of fault lies with the driver. This is fairly clear cut if the driver was drinking, using drugs, texting, speeding, or otherwise breaking the law and exhibiting negligence at the time of the accident. All drivers have a duty of care to other drivers on the road and are responsible for acting reasonably and safely. Performing any of the behaviors mentioned above is a breach of this duty of care.
The trucking company.

The trucking company is responsible for the proper operation of its trucks while on the road. When an accident occurs, it's possible they may be found liable. 
The truck owner.

This is often a different entity from the trucking company, and it's possible they may be found liable depending on the specifics of the case. 
Truck manufacturer or auto parts retailer.

If the accident was due to mechanical failure, that may potentially be the fault of the manufacturer (if it was a design issue) or the retailer that carried the part (if the part was damaged while in their care, or if they knowingly sold a faulty part). 
What is a Wrongful Death Lawsuit?
In the state of Pennsylvania, a wrongful death is when the death is "caused by the wrongful act or neglect or unlawful violence or negligence of another." This can include acts of negligence (such as a car accident), as well as intentional crimes and instances of medical malpractice. A wrongful death suit is essentially a personal injury suit for a party who is deceased and therefore no longer able to bring their own case to court. The plaintiff is seeking financial compensation, not jail time for the defendant (although it is possible for the defendant to face criminal charges as well for the same act). In the state of Pennsylvania, the deceased party's personal representative (or the executor of their will) must be the one to file the wrongful death suit. However, if they do not do so within six months of the date of death, any of the deceased party's beneficiaries can file the suit. 
In criminal cases, the defendant's guilt must be proved "beyond a reasonable doubt". In personal injury and wrongful death cases, however, it must be proved only by a "preponderance of evidence". This means, essentially, that the defendant can be found liable as long as there is at least 50% certainty that their actions caused or contributed to the death in question. 
Why Do You Need a Lawyer After a Pittsburgh Fatal Truck Accident? 
Truck accidents are inherently extremely complicated cases, no matter how much or how little damage occurs. This is in part due to the fact that there are many, many parties that may be found liable, as discussed above. Trucking companies also tend to have plenty of resources and legal power at their disposal, making them a formidable enemy for anyone trying to seek compensation.
If you are the next of kin of the victim of a fatal truck crash, you will most likely be contacted by insurance adjusters shortly after the accident. They may even take advantage of your vulnerable state and try to pressure you into verbally accepting a settlement offer that's far lower than what you deserve.
What's more, in a case like a truck accident, some of the evidence that could help you win your case may not be accessible without an attorney. Our expert lawyers will know exactly where to look, whether that's CCTV footage to see if the truck driver appears intoxicated, or phone records to see if they were texting at the time of the accident. We can obtain vehicle inspection records, driver histories, and more, all of which can be crucial in establishing negligence and liability. Allow us to take on the heavy lifting so that you can grieve your loved one in peace.
What Kind of Compensation and Damages Can You Receive from a Fatal Truck Accident Case? 
In personal injury cases, damages are determined by the specifics of the case. In the case of a wrongful death, these damages are intended to support the spouse, children, or other next of kin of the deceased party. Some of the areas covered include:
Funeral and burial expenses

Hospital and medical expenses

Lost wages.

These are calculated based on the person's life expectancy had the accident not occurred and how much they anticipated making in that time.

Lost benefits, such as the costs of healthcare, housing, and food

Estate administration

The loss of the deceased party's companionship, love, comfort, and guidance
How Long Do You Have to File a Wrongful Death Case? 
In the state of Pennsylvania, the statute of limitations on filing a wrongful death case is two years. However, it's best not to wait nearly that long, as you may lose important evidence and be left with a mountain of bills in the meantime. It's always best to hire an experienced lawyer as soon as possible after a fatal truck accident so that we can begin the fight to seek justice. Contact Munley Law today for a free initial consultation. 
Why Choose a Pittsburgh Truck Accident Lawyer at Munley Law?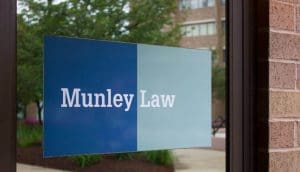 If a loved one lost their life in a truck accident in Pittsburgh, we at Munley Law are here to help. We are so sorry for your loss, and we know that while nothing can undo the pain of losing a friend or family member, there is still justice to be found. It is our goal and our honor to fight on behalf of you and your loved one for the compensation you deserve. 
At Munley Law, we treat the attorney-client relationship with the utmost respect, and we do not get paid unless you win. We treat every case with the passion and sensitivity that it deserves. And while we will fight tirelessly in order to win you a satisfactory settlement, we are also prepared to go to court if necessary. Many personal injury lawyers are experienced only with settlements and mediation and have no actual trial experience. At Munley Law, however, our lawyers have hands-on courtroom experience, and can confidently defend you in a trial should the need arise. 
We believe that all truck accident and wrongful death victims deserve justice. Please don't hesitate to reach out to Munley Law to discuss your case and learn how we can be of service. Contact us today to schedule your free consultation.