Carbon monoxide poisoning victims deserve justice. They deserve Munley Law Personal Injury Attorneys
Known as "the silent killer," carbon monoxide poisoning sends approximately 50,000 people to the ER every year. It can result in serious injuries that could take injury victims years to recover from. If you are exposed to carbon monoxide that was caused by the negligence of a property or business owner in Allentown, you do have the right to file a premises liability lawsuit for their actions.
The carbon monoxide poisoning lawyers at Munley Law Personal Injury Attorneys have been helping injury victims throughout Pennsylvania recover the compensation they need to pay for any expenses related to carbon monoxide poisoning. We understand how complex these cases can be and are ready to fight for your rights. With over 60 years of experience in personal injury claims, our carbon monoxide attorneys will represent your interests at the negotiating table as well as in the courtroom. Contact our personal injury lawyers today to schedule a free consultation.
What is Carbon Monoxide?
Carbon monoxide (CO) is an odorless, colorless gas that is formed by the combustion of fuels. Every time you burn fuel in your home or your vehicle, it will produce CO. If you burn fuels in a closed environment, carbon monoxide gas will build up and slowly poison any living creature that breathes in the gas. According to the latest data from the Centers for Disease Control and Prevention, at least 430 people die every year in the United States because of exposure to carbon monoxide.
The reason carbon monoxide is deadly is that you cannot smell or see the gas until you start feeling ill. For example, a recent carbon monoxide leak at a daycare center in Allentown has sent over two dozen people to the hospital, including 28 children. The daycare center staff stated that they were unaware of the CO leak until one of the children collapsed.
Who Can Be Held Responsible for a Carbon Monoxide Poisoning?
In some cases, carbon monoxide poisoning could be caused by a mistake. But, if you were exposed to carbon monoxide because of someone's negligent actions, you have the right to file a personal injury lawsuit against that individual or business.
Some common examples of CO poisoning due to negligence include:
A landlord or business owner failing to maintain the property
Improper installation or repair of a gas line by the utility company or maintenance
A defective product leaking CO gas
Lack of proper ventilation in a vehicle
According to Pennsylvania's premises liability law, it is the responsibility of the business or property owner to keep a reasonably safe environment from anyone who visits the property. By failing to keep the property safe — for example, not having carbon monoxide detectors present on the property — the owner could be held accountable for any injuries caused by exposure.
But not all carbon monoxide poisoning cases are premises liability claims. In some instances, the blame could lie with the manufacturer or designer of the product. If a design defect in the product had caused a CO leak to occur, the manufacturer may be held accountable if they were aware of the defect but did not fix the issue.
In carbon monoxide cases, it can be difficult to find who is responsible since there may be more than one party involved in the negligence. To learn who may be held liable for your CO poisoning, it's best to speak with our carbon monoxide poisoning lawyers as soon as possible.
What Compensation is Available for Carbon Monoxide Victims?
CO poisoning can be costly. Not only will you need immediate medical attention, but it can take several hours to flush the gas out of your system. You may even have relapses for several weeks after the incident. This will result in many trips to the hospital, expensive medical treatment, and lost time from work.
If you were the victim of carbon monoxide poisoning, you may receive compensation for the following:
Past and future medical expenses, such as ER visits, and treatment with oxygen or hyperbaric chamber
Lost wages from work
Loss of earning capacity
Pain and suffering
Mental anguish
Loss of consortium
Loss of enjoyment of life
If you lost a loved one because of CO poisoning, you may be able to file a wrongful death claim to recover funeral and burial costs.
How Can I Prove Fault in a Carbon Monoxide Poisoning Case?
The injury victim has the burden to prove that negligence was responsible in a case of carbon monoxide poisoning. Let's give an example:
A grocery store owner was informed by one of their employees that a gas pipe in the store had been damaged and CO gas was now leaking into the store. Instead of repairing the pipe or informing shoppers about the situation, the owner chose to ignore the leak. The CO gas filled the store, causing employees and shoppers to become ill. Emergency services had to respond to take the shoppers and employees to the hospital for treatment.
In the example above, the grocery store owner is legally responsible for the accident because the following conditions have been met:
As the property owner, the grocery store owner had a responsibility of keeping others safe when visiting the store. This is called a duty of care.
Because the grocery store owner knew about the CO leak yet did nothing to fix the gas pipe, they were in breach of the duty of care.
Because of their breach of duty, other parties became sick and had to go to the hospital. This caused the victim damages such as medical expenses.
To prove the grocery store owner is responsible, a carbon monoxide poisoning lawyer will need evidence to show that they knew about the CO leak and failed to do anything about it.
How Can a Carbon Monoxide Poisoning Lawyer Help My Case?
Carbon monoxide poisoning cases can be difficult to navigate on your own. Not only do you need evidence to show who is responsible and negotiate with the insurance company but you also need time to heal from the incident.
By hiring the premises liability attorneys at Munley Law Personal Injury Attorneys, we can take care of making sure you receive the maximum amount of compensation for your injuries while you focus on returning to full health. Our carbon monoxide lawyers can do the following:
Determine who is responsible for your injuries and get the evidence needed to prove fault.
Give you an estimate of how much your carbon monoxide poisoning claim is worth.
Speak to the insurance company on your half and negotiate a fair settlement.
Represent you in court if negotiations break down with the insurance company.
Munley Law Personal Injury Attorneys works on a contingency basis, which means there is no attorney's fee until your case is resolved. Once the case is settled, we will take a percentage of the settlement as payment. If your case is successful, then you will not owe us a fee.
Time is limited so you must act quickly to protect your carbon monoxide poisoning claim. Contact the carbon monoxide poisoning attorneys at Munley Law Personal Injury Attorneys today for a free consultation.
FAQ About Carbon Monoxide Poisoning
Q: Is There a Time Limit for Carbon Monoxide Poisoning Cases?
In Pennsylvania, the statute of limitations for personal injury lawsuits is two years from the date of the incident. However, it's strongly recommended you speak to a personal injury attorney as soon as possible after any type of accident. Because it takes time for these cases to be investigated, speaking with our carbon monoxide poisoning lawyers sooner can mean your claim can be resolved quicker.
Q: If I was Exposed to Carbon Monoxide at Work, Can I Sue My Employer?
No, you cannot sue your employer if you were exposed to carbon monoxide while on the job. However, if you are exposed, you can file a workers' compensation claim for any medical costs or lost wages associated with the exposure.
You may also be able to file a third-party claim against the parties responsible for the exposure. For example, if a defective machine at work caused the CO leak, you may be able to file a product liability claim against the manufacturer as well as apply for workers' compensation.
To understand what rights you have as an employee after being exposed to carbon monoxide while on the job, contact our workers' compensation attorneys today.
Q: What Are the Symptoms of a Carbon Monoxide Exposure?
The symptoms of carbon monoxide poisoning can range from a dull headache and dizziness to loss of consciousness. According to Penn Medicine, the common symptoms of carbon monoxide poisoning include:
General weakness
Drowsiness
Headaches
Dizziness
Shortness of breath
Nausea and vomiting
Rapid heartbeat
Shock
Loss of consciousness
Chest pain
Confusion
Coma
Because many of these symptoms are similar to the flu and other illnesses, victims will often delay seeking critical medical treatment and may lie down to rest and never wake up.
If you have been injured or poisoned by carbon monoxide gas, you will need urgent medical and legal help. You should immediately see your doctor or go to the closest emergency room. It is important to have a carbon monoxide detector and to make sure it is working properly. Treat carbon monoxide symptoms seriously and seek medical help right away.
Q: My Loved One Died From Carbon Monoxide Poisoning. Can I File a Claim On Their Behalf?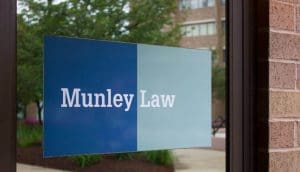 Yes. If a family member dies from carbon monoxide poisoning as a result of someone's negligence, the family of the victim can file a wrongful death claim against the responsible party.
For more than 60 years, Munley Law Personal Injury Attorneys has been dedicated to helping innocent victims of accidents just like yours. Our hard work and commitment have resulted in some of the largest settlements and verdicts nationally. We have a proven track record of winning and we want to put our carbon monoxide poisoning lawyers to work for you. We are among the Best Lawyers in America and we are consistently chosen by our peers as one of the nation's preeminent law firms.
If you were exposed to carbon monoxide because of someone's negligent actions, a Munley Law Personal Injury Attorneys carbon monoxide poisoning lawyer today or click on our chat now button or contact form. All of our consultations are FREE and we do not collect a fee unless we win your case for you.