Our Stroudsburg bike accident lawyer can help you win the financial compensation you deserve.
Stroudsburg is a great place to ride a bicycle, from the forest trails just outside of town to riding straight through the East Stroudsburg University campus. But unfortunately, while cyclists enjoy the same rights as motor vehicle drivers, drivers routinely make mistakes that lead to dangerous, and, in many cases, life-changing bicycle accidents. Holding the appropriate parties accountable requires experienced legal representation from a Stroudsburg bicycle accident lawyer.
$32 Million Wrongful Death
$26 Million Truck Accident
$17.5 Million Car Accident
$12 Million Product Liability
$9 Million Truck Accident
$8 Million Truck Accident
$8 Million Truck Accident
$7.5 Million Auto Accident
$6.9 Million Garbage Truck Accident
$6.5 Million Traumatic Brain Injury
$5 Million Medical Malpractice
$5 Million Bus Accidents
The bike accident attorneys at Munley Law Personal Injury Attorneys have provided experienced and aggressive legal representation for injured cyclists through Stroudsburg, PA, since 1959. Our Stroudsburg bicycle accident lawyers have recovered millions of dollars for accident victims and their families throughout the Pocono region. With our office located in downtown Stroudsburg, we can help you with your personal injury claim so you can get back on your feet after a bicycle accident. Contact us today for a free consultation.
What Should I Do After a Bicycle Accident?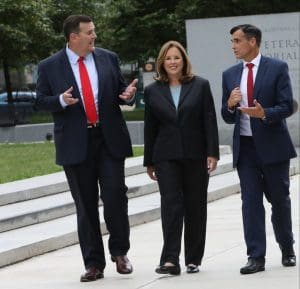 If you have been injured in a bicycle accident in Stroudsburg, it is critical that you seek medical attention as soon as possible. Even if you are not in pain at the moment of the bike accident, you could have serious internal injuries that require prompt treatment. Delaying treatment could not only jeopardize your health, but it could also make it more difficult to recover full compensation for your injury-related losses.
While you recover from the cycling accident, make sure you keep a record of everything related to your injuries. This includes keeping a journal of your medical appointments and lost time from work.
If the other party's insurance company calls you to get your statement about what happened, refuse to take their call until you have the chance to speak with an experienced Stroudsburg personal injury lawyer at Munley Law Personal Injury Attorneys.
How Does a Stroudsburg Bicycle Accident Lawyer Help With My Claim?
When you contact our bicycle accident lawyer, along with explaining your legal rights, we can also refer you to a trusted expert physician. Then, while you focus on getting better, our team of experienced accident lawyers will work tirelessly to win the compensation you deserve.
Once you engage with our law firm to represent you, we will conduct a thorough investigation focused on identifying each of the parties that are responsible for your bicycle accident. While many accidents are the result of driver negligence, we will investigate all potential causes to maximize your financial recovery.
When we have the evidence needed to prove who is at fault for your bicycle accident, we will then start negotiations with the insurance company. Many times, a settlement can be reached; however, if negotiations break down then we will take your personal injury case to court. We have the trial experience needed to fight on your behalf in the courtroom.
The longer you wait, the more difficult it will be to settle your accident claim. Call for a free case review today.
What Factors Cause a Bicycle Accident?
Some of the most common causes of bicycle accidents in Stroudsburg include:
Distracted driving: Distracted driving has become an epidemic on our roadways. Distractions such as texting or using social media while behind the wheel can result in the driver not seeing the bicyclist until it's too late.
Drowsy and fatigued driving: Many drivers do not understand that driving while fatigued is similar to driving while under the influence of alcohol. Your reaction time decreases greatly depending on how tired you are.
Opening a car door in the path of an approaching cyclist: Sometimes, the at-fault driver does not realize a cyclist is riding on the side of the vehicle. The cyclist cannot stop in time when a door opens suddenly in their path.
Running cyclists off the road: Cyclists have the same rights and privileges to be on the road as anyone else. Drivers may get too close to the bicyclist, who has no choice but to swerve on the side of the road to avoid a collision.
Sideswiping or rear-ending a bicycle rider: If a driver tries to pass someone on a bicycle, they may not realize how close they are to that bicyclist. That can result in the driver accidentally hitting the rider.
Speeding, following too closely, and other forms of aggressive driving: Aggressive driving is one of the top causes of car accidents in the United States.
Turning left or right into the path of an approaching cyclist: This normally happens at an intersection when the driver makes a turn right in front of an oncoming cyclist, causing them to crash into the vehicle.
Potholes, cracks, loose gravel, and other roadway and bike path defects: Sometimes the cause of the accident doesn't involve a driver. If the roadway is not in good condition, the bicyclist may have a claim against the city or state.
Frequently Asked Questions About Bicycle Accidents in Stroudsburg
Q: What Are the Laws for Bicyclists?
In Pennsylvania, there are certain laws drivers must follow when sharing the road with cyclists.  Drivers must yield to cyclists and stay at least four feet away from them on the roads. If only one lane is available, cyclists have the right to use any part of the lane to avoid construction or roadblocks. Drivers who do not follow these rules can face serious charges, especially if there is a serious accident.
Q: How Often Do Bicycle Accidents Occur?
The Pennsylvania Department of Transportation (PennDOT) found that in 2020:
There were in total of 819 bike crashes, 22 of those being fatal.
Most bicycle accidents happen during daylight, but many of the fatal accidents occur at night or after sundown.
Most accidents happened at intersections, but most fatalities occurred at non-intersections
Children ages 15 to 19 and adults ages 20 to 34 were most likely to get in bicycle accidents, and adults ages 20 to 34 were most likely to receive fatal injuries.
Q: How Can I Prevent a Bicycle Accident?
Although crashes can be unpredictable, knowing these tips and practicing safe cycling can help ensure you are the safest you can be while riding your bike:
Always wear a helmet
Wear clothing and garments that make you easily visible
Follow traffic laws and go with the flow
Use hand signals
Use a bicycle mirror
Never assume a driver sees you
Avoid busy roads with higher speed limits
Q: Why Do I Need to Hire a Bicycle Accident Lawyer?
It is important to hire a personal injury lawyer after a bicycle accident to ensure that you receive the compensation you deserve after your accident. Cases between cyclists and motorists can be tricky and complex, so having a lawyer by your side can be helpful in navigating the case and making things less overwhelming.
Q: Does Auto Insurance Cover Bicycle Accidents?
Yes. In fact, your first source of compensation may be your own personal injury protection (PIP) policy. If your losses exceed your PIP coverage (which is almost certainly the case if you were seriously injured), then you are entitled to seek full financial compensation from the at-fault driver's insurance company.
Q: What Compensation Can Be Received From a Bicycle Accident Case?
If you are injured in a bicycle accident where a driver was disobeying traffic laws, you can file a claim to recover loss of damages, including:
Medical expenses;
Loss of income;
Loss of earning potential;
Emotional anguish; and
Pain and suffering
 Q: What Steps Should I Take After Being Injured in a Bicycle Accident?
If you have been injured in a bicycle accident, you need to seek immediate medical attention and you should speak with a personal injury attorney as soon as possible. If you are physically able to do so, at the scene of the accident you should also try to:
Contact the police so a report can be filed about the accident
Obtain the driver's insurance information (if a vehicle was involved in the crash)
Obtain contact information from any witnesses
Take photos of your bike, your injuries, the location where you crashed, and any vehicles involved in the accident
When the police arrive, give a brief statement about what happened
Seek medical attention, even if you don't think you were injured or your injuries are not that severe
Contact a Stroudsburg personal injury lawyer at Munley Law Personal Injury Attorneys
Q: Can I Afford to Hire a Bicycle Accident Lawyer?
We handle all personal injury cases on a contingency-fee-basis, which means you pay nothing unless we win. The reality is that you may not be able to afford to not hire a lawyer – the aftermath of a bike accident can be costly, and people with legal representation tend to receive as much as three times the compensation (or more) than those who go it alone.
Get Started with a Stroudsburg Bicycle Accident Lawyer By Scheduling a Free Initial Consultation
If you have been injured in a bicycle accident in Stroudsburg, Munley Law Personal Injury Attorneys's personal injury attorneys are ready to take your call. Contact us to schedule a free, no-obligation consultation with one of our experienced attorneys. You can reach us 24/7, so call or tell us how we can help online now.
Stroudsburg Practice Areas
Munley Law Personal Injury Attorneys
27 N 6th St,
Stroudsburg, PA 18360
+15703384494