The Stroudsburg Healthcare Workers' Compensation Experts
If you work in the healthcare or medical profession, you spend your time helping sick and injured patients get better. However, you are not immune from injuries and illnesses yourself. Medical professionals are more likely to get hurt at work than workers in construction, manufacturing, or production jobs.  If you are a healthcare worker who has been injured at work, you will need to cover your own medical and personal costs with workers' compensation benefits. You need experienced healthcare workers' compensation lawyers who will fight for you. Munley Law Stroudsburg workers' compensation attorneys have more than 60 years of experience fighting for the rights of PA workers. Call today for a free consultation with one of our award-winning healthcare workers' compensation lawyers.
When our father Robert W. Munley founded Munley Law Personal Injury Attorneys in Scranton, Pennsylvania in 1959, he promised to always fight for workers and their families. More than 60 years later, we still honor his commitment today. Our philosophy is simple. We treat our clients as family and we fight for them the way we'd fight for our own. At Munley Law Personal Injury Attorneys, our workers' comp lawyers never fear taking on major industry and insurance players. While you focus on your recovery, we will handle the rest. To see how much compensation a Munley Law Personal Injury Attorneys workers' comp lawyer in Stroudsburg can win for you, schedule your free consultation today.
$32 Million Wrongful Death
$26 Million Truck Accident
$17.5 Million Car Accident
$12 Million Product Liability
$9 Million Truck Accident
$8 Million Truck Accident
$8 Million Truck Accident
$7.5 Million Auto Accident
$6.9 Million Garbage Truck Accident
$6.5 Million Traumatic Brain Injury
$5 Million Medical Malpractice
$5 Million Bus Accidents
How Dangerous is It Working in the Healthcare Industry?
Healthcare workers face numerous work hazards daily. According to the US Centers for Disease Control and Prevention (CDC), cases of nonfatal work injuries and occupational diseases experienced by healthcare workers are among the highest in any industry sector. The CDC reports that healthcare workers face a wide range of hazards on the job, which include injuries with needles or other medical equipment, chemical and drug exposure, back injuries, latex allergies, violence, and stress.
There are many reasons healthcare workers experience statistically more injuries and illnesses while on the job than other workers. Healthcare workers:
Often have to lift heavy patients from beds, stretchers, and gurneys and assist them physically with mobility such as to a wheelchair for X-rays or going to a shower or bathroom
Are often exposed to viruses, bacteria, and diseases
Are often exposed to toxins, industrial cleaners, medicines, and more
Often work longer shifts which involve standing for long stretches with a lot of walking
Work with dangerous equipment such as surgical equipment, radiation equipment, suture needles, phlebotomy equipment, and other needles used for injections
Can face workplace violence from patients
Can be the victim of workplace errors
Can face exposure to biohazardous materials
Often perform repetitive tasks leading to repetitive stress injuries such as carpal tunnel
Can experience foot and leg injuries from long hours on their feet and also back, neck, and shoulder strain
Can face radiation burns from -Xrays and chemical burns from exposure to biohazards and chemicals
Often work on wet or just-washed floors and other slippery surfaces and can experience slip and fall injuries
If you are a healthcare worker in one of Stroudsburg's many healthcare facilities and you have been injured at work, call the expert healthcare workers' compensation attorneys at Munley Law today. A work injury can be devastating. You might be facing time off of work for your recovery, mounting medical bills, and the anxiety and strain of your physical recovery. Let Munley Law help.
How Can Workers' Compensation Help Me After an Injury?
Pennsylvania workers' compensation is an insurance program that is mandated by the state of Pennsylvania through the PA Workers Compensation Act. Under Pennsylvania law, all employers are required to carry workers' compensation insurance for their employees, with very few exceptions.
Workers' compensation insurance provides financial benefits for workers who have suffered injury or illness during the course of their employment. All PA employees, from their first day of employment, are covered by workers' compensation insurance under the Pennsylvania Workers' Compensation Act.
If you suffered an injury or have become sick at your healthcare job in Stroudsburg, you have the right to file a claim for workers' compensation benefits from your place of employment to cover your medical expenses and lost wages for your injury or illness.
Do I Need a Healthcare Workers' Compensation Lawyer?
If you work in the healthcare or medical industry and you have suffered any injury, including repetitive stress injuries or occupational disease, you may be eligible for workers' compensation.
A healthcare workers' comp lawyer can help when:
You need to file your initial claim and you're confused or you have questions
Your employer's workers' comp insurance company has denied your claim
You have a pre-existing condition
Your employer or their insurance company disputes your disability rating
The healthcare company that employs you claims your injury was not work-related
You and your employer dispute the settlement amount
You're struggling to get the treatment you need
You feel your employer is retaliating against you at work for filing your claim
You have been fired due to your workers' comp claim
Your Munley Law workers' comp attorney can answer questions about eligibility, how to apply, and how employers may and may not treat injured employees. If you have a question about getting workers' comp, we are happy to answer it. Call us today at no charge.
How Do I File an Initial Workers' Compensation Claim?
Your healthcare workers' compensation lawyer at Munley Law can help you file your initial claim to receive workers' compensation benefits. There are many steps and deadlines that need to be met for your claim to be successful and an experienced attorney can assure you to receive your maximum allowed benefits.
Notify your employer immediately of your injury as soon as possible after it occurs. If you are suffering from an injury due to long-term stress or occupational disease from workplace conditions, notify your employer as soon as you have a diagnosis from a licensed medical provider.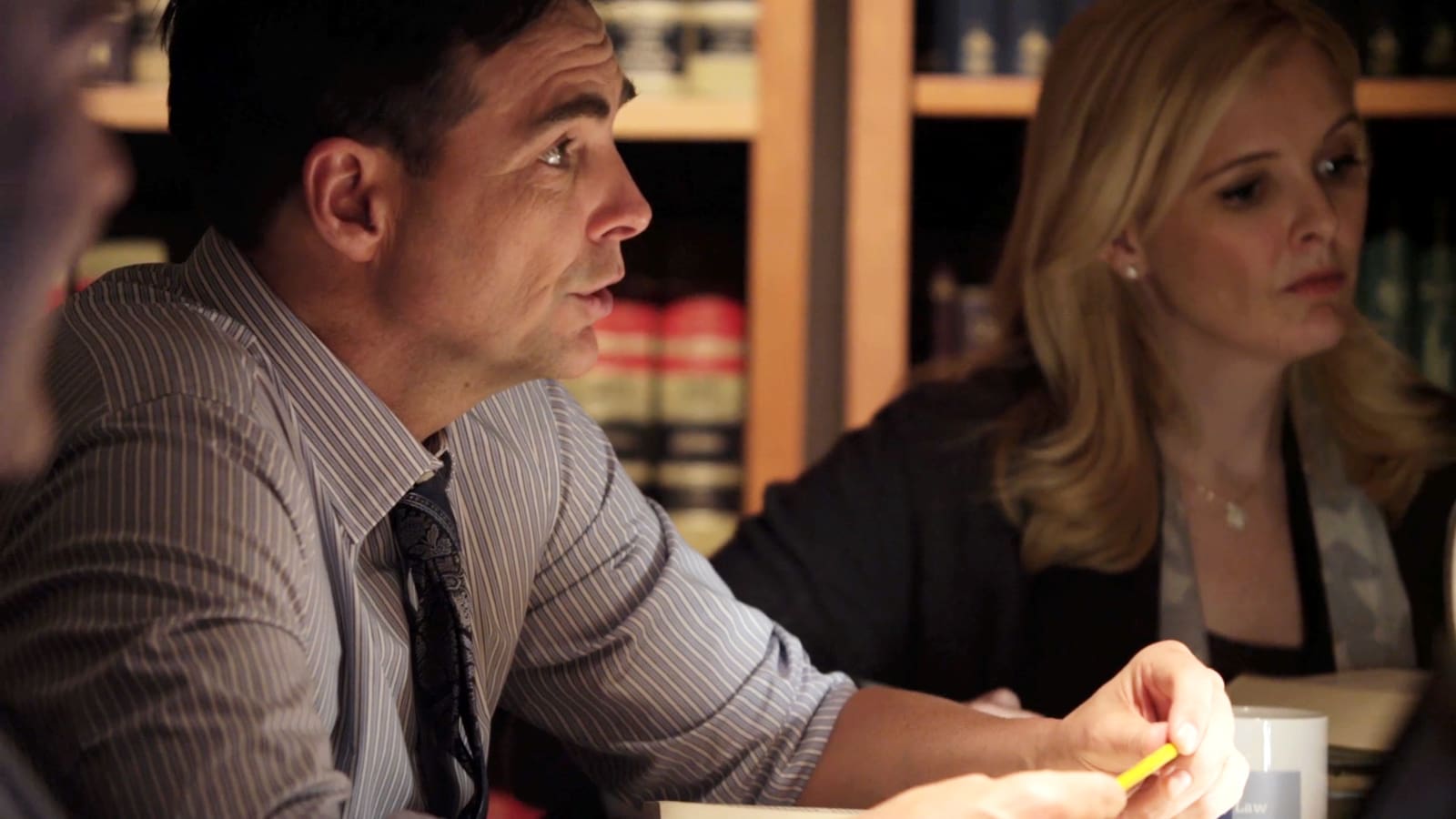 What Do Workers' Compensation Benefits Cover?
Pennsylvania workers' compensation benefits cover these three categories:
Medical benefits: Medical coverage benefits include all and any medical costs related to your work injury. These claims should cover all of your co-pays and deductibles and are not limited to a particular dollar amount. Medical coverage includes doctor visits, medical tests, emergency room visits, medication, and even appliances and medical equipment (such as wheelchairs, crutches, and braces) and ongoing physical therapy and other necessary medical treatment.
Lost wages: If you are unable to work after an accident, you will receive a percentage of your wages, known as disability benefits. There are temporary benefits as well as permanent, depending on how long your injury or occupational disease prevents you from working.
"Specific loss" payments: If your work injury resulted in permanent scarring or disfigurement,  the loss of a limb, or impaired use of a body part, you may be eligible for "specific loss" payments. Unlike regular workers' compensation, you do not need to miss work for "specific loss" compensation. You may collect specific loss payments even if your injury does not stop you from working.
I Am a Home Healthcare Worker That Was Injured on a Patient's Property. Am I Covered by Workers' Comp?
If you are an employee and not a subcontractor you are covered by PA workers' compensation insurance whether the accident had occurred on your employer's property, or on someone else's, as long as you're on the job, you are entitled to worker's comp benefits.
If you did get into an accident on a patient's property that was caused by a hazard in the home, you may be able to file a third-party claim. When a worker files a claim for and receives compensation through their employer's workers' compensation insurance, they waive the right to sue their employers in the future for their injury or sickness.
However, if a third party is at fault for the injury or illness, you might be able to file an independent personal injury claim against this negligent party.
You have the right to file a personal injury claim against a third party, so long as they are neither your employer nor your co-worker.
Third-party claims can provide the extra compensation that you need to recover damages other than those covered under workers' compensation. While workers' comp covers medical bills and lost wages, a third-party claim can allow you to collect compensation for pain and suffering, loss of consortium, and punitive damages.
What Qualifies as a Third-Party Injury?
Many different types of accidents and injuries may result in a third-party claim. Some typical injuries at the workplace include:
Car accidents, truck crashes, and other traffic accidents
Use of faulty equipment due to flawed design, manufacturing imperfection, insufficient or absent safety warnings
Exposure to toxins and other poisonous substances
Property liability due to owner's negligence such as an animal bite
Slips and falls on a poorly maintained property
Examples of responsible third parties may include:
The driver of another vehicle, if you were hurt in a car or truck crash on the job
The owner of the hazardous or unsafe property, if hazardous conditions caused you to get hurt while working
Snow and ice removal professionals if a worker slips and falls while on a work site
Service professionals whose job it is to repair and maintain equipment if they fail to properly maintain or fix machinery and other work equipment
Homeowners who fail to keep their property safely accessible
What Should You Do After a Workplace Injury?
If you have been injured while on the job, report the injury as soon as it happens, even if it seems minor. Include the date and time of your injury and whatever circumstances caused the injury to occur. If you tell your employer verbally that you were injured on the job, you should also follow up with a written notification.
If you are suffering from an occupational illness or injury that occurred over a period of time from workplace conditions or repeated stress such as mesothelioma or carpal tunnel syndrome, you must report this to your employer as soon as you receive your official diagnosis from your licensed medical provider.
If you are an injured worker or you have become sick due to a work-related injury or illness, you will want a Stroudsburg healthcare workers' comp lawyer to help you every step of the way. Be sure to:
Keep all of your medical appointments
Keep all of your medical records
Keep track of all of your lost wages
Get a Munley Law Stroudsburg workers' comp attorney
Will My Workers' Comp Case End in a Settlement?
Not all, but many workers' compensation cases do end up with a settlement that is agreeable to all of the parties involved. If you decide that a settlement offer is the best way to resolve your workers' compensation case, you may receive your settlement offer as either a:
Lump sum settlement: This is when your workers' compensation benefits are paid out in one lump sum. You won't have to wait any time to receive your entire workers' compensation settlement. This also likely means your insurance had no issues with your claim.
Structured settlement: Once you and your insurance company have reached a settlement amount for your claim, structured payments are scheduled where you are paid over time. The amount of time depends on the case, but you could receive your workers' compensation benefits over periods of days, months, or years.
If you have questions or want to talk to an experienced attorney who knows healthcare workers' compensation law call the Munley Law Stroudsburg Law offices today or use the contact form at the bottom of the page.
We will fight for your right to your maximum workers' compensation benefits.
Why Should I Choose Munley Law for My Healthcare Job Injury Claim?
Munley Law Personal Injury Attorneys is known as one of the leading workers' compensation law firms in Pennsylvania. We have secured billions for our clients in the more than 60 years we have been fighting for Pennsylvania workers. It is your right as an employee to file a workers' comp claim and to have your medical expenses and wages paid while you recover from your injury or illness. The experienced workers' compensation lawyers at Munley Law can help you navigate the process, inform you of your rights, and help you work through any obstacles that come up.
We will help you file your claim, prepare for and attend workers' compensation hearings, and appeal denials if necessary.
The Munley workers' compensation lawyers make a promise to their clients – we do not get paid until we win your maximum benefits or until we settle your claim. You don't have to worry about paying a lawyer in the middle of your claims process.
All you have to do is focus on healing from your work injury and allow your attorney do the rest of the work.
Contact Munley Law today for your free case evaluation.
Stroudsburg Practice Areas
Munley Law Personal Injury Attorneys
27 N 6th St,
Stroudsburg, PA 18360
+15703384494