Understanding Workers Comp Settlement Cases
While it's true the vast majority of workers compensation cases end in a settlement, there are occurrences where it could end in court. Usually, the insurance or employer can come to an agreement with the injured employee that works best for both sides.
However, if you're asking "Do all workers compensation cases end in a settlement?" the answer is no. If for any reason, there is not an agreed settlement, a workers compensation case can be sent to a judge to make a ruling.
To ensure you receive maximum compensation, or in the case of a trial, the best representation, you should have an experienced lawyer by your side. The workers compensation lawyers at Munley Law Personal Injury Attorneys have been representing the hardworking people of Northeastern Pennsylvania for more than 60 years. We have experience as trial lawyers if your case does land in court, but we have the negotiating power to ensure you receive a fair settlement.
Contact us today for a free consultation.
Filing a Workers Compensation Claim
There were 2.7 non fatal workplace injuries and illnesses in the United States in 2020, according to the Bureau of Labor Statistics. So if you have been injured, you are not alone. After an injury at work, you will have very specific steps to take to file a workers' compensation claim. To ensure you have any chance at receiving a settlement, you must take specific steps after an injury on the job.
Report the injury: In Pennsylvania, you must report any injury on the job to your manager within 7-10 days. If you are seeking workers compensation benefits retroactively, an injury must be reported within 21 days of the incident.
Seek medical care: Do this immediately. First and foremost, you should be safe and seek medical care for proper diagnosis and care to recover from your injury. The sooner you seek medical attention, the likelihood of your injuries becoming more severe decreases. You will also need to show detailed medical records as evidence of your injury in a workers compensation claim. In fact, if you do not seek medical care, your employer or insurance company could argue it as a sign your injury wasn't really that serious.
See an insurance-provided doctor: In a workers compensation claim, you do have to see a doctor provided to you by your insurance company to asses you for treatment. This is only imperative for the first 90 days. After that time is up, you are free to see a doctor of your choosing if you believe you are not receiving proper treatment or diagnosis.
Keep detailed records: Make sure you keep a thorough and detailed record of anything related to your injury. This includes medical bills, lost wages, medical reports, lost income, medical procedures, medical treatment and more.
Contact a lawyer: An experienced lawyer can serve as your advocate to fight for the compensation you deserve. They know the ins and outs of the Pennsylvania workers comp laws and know how to negotiate with your insurance company or employer.
Types of Workers Compensation Settlements
When settling a workers comp claim with your insurance company, the result is sometimes not all or nothing. There are multiple ways for workers comp cases to end and a few different types of a workers compensation settlement agreement.
If your claim does end in a settlement, it could be one of these types:
Lump sum settlement: Just what it sounds like. This is when your workers compensation benefits are paid out in one lump sum. You won't have to wait any time to receive your entire workers compensation settlement. This also likely means your insurance had no issues with your claim.
Structured settlement: Once you and your insurance company have reached a settlement amount for your claim, structured payments are scheduled where you are paid over time. The amount of time depends on the case, but you could receive your workers compensation benefits over periods of days, months, or years.
Compromise settlement: This is when workers compensation cases end after a disagreement about how much the injured worker is owed is resolved. Whether the dispute was over medical expenses,
Combination settlement: Where part of your claim is agreed upon and paid out, but another is disputed and left unresolved.
What to Do After Receiving a Workers Comp Settlement Offer
You've been injured at work and facing a long road of medical costs ahead of you. It can be tempting to injured workers to take an offer if an insurance company reaches out to you with any kind of lump sum settlement. They want to move on from this quickly, and so do you. But it's important you speak to an experienced workers comp attorney before accepting or rejecting any offers.
Hiring proper legal representation ensures workers comp cases end in a settlement that is fair for your injuries. A workers comp attorney can take a look at the details of your case and determine what workers comp benefits you are owed or what type of workers compensation claims would be appropriate in your circumstance. They can also walk you through what to expect from your employer and generally how workers compensation settlements work.
If you accept a settlement, then the workers comp settlement process is a lot faster. Letting your case go to a judge has more risks involved. An experienced workers compensation attorney can help you choose which path is right for you.
Determining Workers Comp Benefits or Settlement
The value of your case and the benefits you will receive depend on a few factors. There are multiple ways for workers comp cases to end and a few different types of a workers compensation settlement agreement.
Reasons your settlement could be impacted:
Evidence collected
Severity of your injuries
Whether or not your are able to work
The factors above can make a case more complicated than just accepting an offer. To understand your full workers compensation benefits, workers compensation insurance, and whether you are entitled to further compensation, you need a lawyer by your side. An experienced attorney can review the details of your specific workers comp case and workplace injury.
Further Compensation in Workers Compensation Cases
If your workplace injury has resulted in more than what you feel your workers comp benefits cover, you may be entitled to further compensation. In some cases, pain and suffering, which is not covered under workers comp, is severe enough that a personal injury lawsuit is appropriate.
Understanding what is a fair amount for your suffered injuries or disability can be tough. The best way to know if you have received enough compensation is to work with an experienced lawyer. Get a free case evaluation today.
Munley Law Personal Injury Attorneys Can Help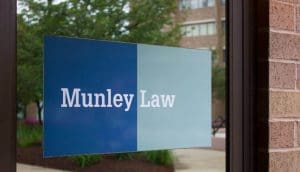 Our team is made up of workers compensation lawyers who have been helping injured workers for more than 60 years. We can help you navigate the complicated workers compensation system and ensure you receive fair compensation via a fair settlement offer or trial.
Settlement agreements can be hard to understand on your own, on top of dealing with medical benefits, work related injury, active treatments, and more. You need a passionate lawyer to help gather evidence, handle insurance company offers, your employers insurer, and more.
At Munley Law Personal Injury Attorneys, we work on a contingent fee basis, which means we only get paid if we win a settlement. Call us today for a free consultation, where you can discuss your case specficially with a workers compensation lawyer.