Understanding Workers' Comp Settlements
Figuring out when to settle is probably the most important decision you'll make during a workers compensation case, second only to the decision of how much to settle for. Often though, these questions are addressed in tandem, as negotiation between parties can result in multiple settlement offers. However, because each case is unique, there is no magic number or straightforward timeline for when and how much to settle for. 
For advice personalized to your case, please reach out to us today for your free consultation. Our team at Munley Law Personal Injury Attorneys has over 60 years of experience with workers' compensation cases, and have won a number of multi-million workers' compensation settlements for our clients. 
What is covered by workers' compensation?
If you are a resident of Pennsylvania and were injured in a workplace accident, you are likely eligible for workers' compensation. According to The Workers' Compensation Act, these benefits extend to nearly all types of laborers: full-time, part-time, and even seasonal laborers. 
Workers' compensation has two main financial components. The first is coverage of your medical expenses. Any medical costs associated with your injury will be covered by your workers' compensation claim. Some examples of these might be care from out of network specialists, medical devices, prescription medication, and even travel to and from medical appointments. 
The second component of your financial benefits includes compensation for lost wages. Many injuries either fully restrict or partially restrict your ability to work. With workers' compensation benefits you can expect that a portion of your pre-injury wages will be protected. More specifically, you can expect to receive up to two thirds of your weekly pre-injury pay. The amount you can be reimbursed for on a weekly basis is capped at $1205.00 per week for injuries occurring on or after January 1st, 2022. If your injury occurred before January 1st 2022, then your weekly pay will be capped at a different number. To review a full list of historical weekly wage caps, please visit the Pennsylvania Department of Labor and Industry's website. 
How Can I Calculate the Value of My Injury?
The value of your injury will be calculated by finding the cumulative sum of the financial benefits your claim merits. As described above, this will be the sum of your medical care and your wage compensation. In some cases, the injury may result in the death of a loved one. The value of your claim will then include death compensation, which will compensate the family for the loss of life and for the cost of funeral and burial expenses. 
To calculate how much you are owed for wage compensation, take the lower value of two thirds of your weekly pay or the statewide average wage cap. Next, this number will be adjusted to reflect how extensive your injuries are. For injuries that render you completely unable to work, you can expect to file for total disability. For injuries that reduce your earning capacity, you will file for partial disability. To find how much your wage compensation should be, multiply your weekly payment amount by how much your injury limits your ability to work. Then, multiply that number by the number of weeks you anticipate needing workers' compensation benefits for.
Confused? Let's work through a quick example together.
Let's say that worker X has an accident at a factory job, and breaks his leg. Unfortunately, the injury will require that worker X receives reconstructive surgery. He must stay off his feet for eight weeks while he heals. 

To calculate the value of his injury, let's start by estimating the cost of his medical care. The cost of his surgery, care, prescription medication, and crutches comes out to $10,000 total. 

Next let's calculate how much he is owed in wage protection. Before his injury, worker X was earning $1,000 dollars a week. Because $1,000 dollars a week is less than the statewide cap of $1205.00, this is the value that we will use to calculate his lost wages.

Worker X will not be able to work at all during the eight weeks he recovers, so he will have lost 100% of his earnings during this time. The math here comes out to $1,000 x 100% x eight weeks. This comes out to $8,000 total. 

Let's assume that after the eight week mark, it will take worker X four more weeks to return to normal. During these four weeks, his doctor says that he can only work 50% of his normal hours. This would equate to $1,000 x 50% x four, which comes out to $2,000 total. 

So all in all, the total amount worker X should seek compensation for is

$20,000.
What Does it Mean to Settle a Workers' Comp Case?
In a dispute, parties are encouraged to try to resolve their case on their own. When they are able to reach a resolution, this is called a settlement, and the case is declared to be closed. When parties are unable to reach an agreement, the case will be brought to the court, where a judge will help decide a fair way to close the agreement.
In a workers' compensation dispute, settling essentially refers to reaching a dollar value that both the victim and the insurance company are comfortable with. Often, this value is a compromise between the upper boundary (how much the victim wants to earn) and the lower boundary (how much the insurance company is willing to pay).
Downsides of Settling
When you settle, you are essentially declaring the case is resolved. This means that you will not have the chance to renegotiate the terms. While you may feel the terms are fair at the moment, if your injury were to worsen, your benefits may not be enough to cover your decline.
Benefits of Settling
Settling is sometimes preferable to moving a case to litigation. This is because court cases can take months, and sometimes years to close, whereas settlements are able to move more quickly. Similarly, when you settle, you have the opportunity to decide on what you think is fair. When you take a case to court, on the other hand, it is not you deciding, but a judge.
Scenarios in Which We Might Advise You to Settle
Because all cases are unique, there is no hard and fast rule for when to settle a case. However, there are a few scenarios in which we would advise you to settle, which we are outlining here for you.
The insurance company offers you 100% of what you are asking for.

This is unlikely, but in this case, we would advise you to take the settlement.

You plan on returning to your same job.

In some cases, if you are able to return to work quickly, you may earn more from your regular wages than from your benefits. If this is the case, we might advise settling.

Your injury is straightforward.

If your doctor is confident that you will make a full recovery, then settling will make it possible for you to receive financial support as quickly as possible, without needing to consider whether or not you need future treatment.
How can Munley Law Personal Injury Attorneys Help?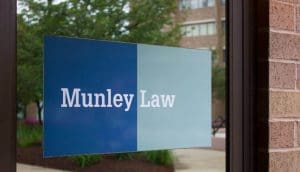 Hiring an experienced workers' compensation lawyer can make the settlement process go much more smoothly, and ensure you get the full compensation that you deserve. At Munley Law Personal Injury Attorneys, we have over 60 years of experience fighting for injured workers. We can help you get the compensation you need to recover from your injuries. Contact use today for a free consultation.