Are you or a loved one employed by a Greiner Packaging warehouse and have recently suffered injuries while on the job? At Munley Law Personal Injury Attorneys, our workers' compensation lawyers help protect those who have suffered from Greiner Packaging warehouse injuries to move forward with recovery.
About Greiner Packaging
For more than 60 years, Greiner Packaging has served the public as a plastic fabrication company with over 30 locations in 19 countries around the world. Employing more than 11,500 employees, Greiner Packaging warehouses produce a wide range of products from yogurt containers to detergents and everything in between.
How Injured Greiner Packaging Warehouse Employees Can Seek Workers' Comp
According to the Centers for Disease Control and Prevention, workers' compensation was created to provide partial medical and income protection to employees who became ill or injured in their line of work. Further, the hope of the workers' comp system was to provide checks and balances to minimize work-related injury and illness.
Under the Pennsylvania Workers' Compensation Act,  workers' comp coverage is mandatory for most employers. Employers who do not have coverage leave themselves susceptible to lawsuits by employees and potentially to criminal prosecution by the Commonwealth of Pennsylvania.
So, what does this mean for injured Greiner Packaging warehouse workers?
If you one of the seasonal, full-time, or part-time factory and warehouse workers at Greiner Packaging warehouses, you are eligible to receive workers' comp benefits if you become injured on the job.
What is the Workers' Comp Process for Warehouse Employees?
If you are injured in a Greiner warehouse, or any other warehouse setting in Pennsylvania, there are specific steps you need to take to preserve your claim and ensure you get the compensation you need to recover.
First, injured warehouse workers should seek medical attention. Depending on the nature of the incident, injured workers may need to seek emergency attention immediately following the accident. However, the rule of thumb is you need to seek medical attention within 90 days from your employer's company-approved physician. Be sure during the medical exam process, you are documenting everything from medication given, procedures, tests, etc. Save all medical billing as well.
Then, you will need to formally notify your employer of the accident. This will include details of the nature of the accident, why you believed it occurred, and testimony from any witnesses who saw your injury occur.
Know that the sooner you tell your employer, the sooner they will file with the State to begin the formal workers' comp claims process. Within 21 days of your employer's knowledge of the incident, you should receive your first workers' compensation benefit.
However, warehouse workers have 120 days from the accident to report it to your employer to be eligible for workers' comp benefits.
What Happens If My Employer Denies My Workers Compensation Claim?
Unfortunately, your employer's insurance will be looking for any avenue to stop you from collecting the benefits you need to recover from your injuries. Sometimes, this means your claim can be denied on the first submission.
Don't worry if your claim is denied, a surprising number of workers' comp claims are not accepted at first. However, there are some things you need to be aware of if your employer denies your claim.
Remember, your employer must abide by the Pennsylvania Workers' Compensation Act–should they be found in violation, including denying your claim without just cause, you can file a penalty petition.
Reasons you may need to file a penalty petition include:
Delaying workers' comp payment without cause
Terminating benefits unjustly
Denying a claim because the investigation of the work injury was not proper or accurate
Failing to notify the injured worker within the 21 day timeline that the claim is denied
Failing to pay medical bills
Should you file a penalty petition, you still may be eligible for an award of up to 50 percent of the past-due amount owed, plus interest, and attorney fees.
What Workers' Comp Benefits Am I Entitled To?
Should your workers' comp claim be approved, you will be entitled to a number of benefits. These workers' compensation benefits include:
Medical Coverage: Any cost related to the injury; employers should cover all co-pays and deductibles as well as doctor's appointments, lab tests, ER visits, and medication, medical equipment, and ongoing care.
Wages: A percentage of your wages, or disability benefits. These include temporary or permanent depending on the extent of your injuries, scarring/disfigurement,  the loss of a limb, or impaired use of a body part. These specific loss payments can be collected even if you can work.
Death Benefits: The deceased worker's family is entitled to receive death benefits. These are paid to surviving family members who depended on the deceased person for financial support and may include a spouse, minor children, a dependent adult child, or a parent. This will also provide some monetary compensation for burial costs.
Do I Need a Workers' Comp Attorney to File a Claim with Greiner Packaging?
Technically, no, you do not need a workers' comp attorney to file a claim with Greiner Packaging, but, there are benefits to having one.
Most people who opt to hire a workers' compensation attorney do so because the application process can be very daunting, and even a minor mistake can hurt your eligibility. A Munley Law Personal Injury Attorneys workers' compensation attorney can go through the workers compensation case process with you, inform you of all of your rights, and make sure every step is taken correctly.
This ensures you save time and money to get the compensation you need as soon as possible.
But, if you have already started the process and had your claim denied, a workers' comp lawyer can help you still. This may include reviewing the accident from a third-party perspective and collecting all the information needed to ensure you get the full value of your claim.
Injured at a Greiner Packaging Warehouse? Let the Munley Law Personal Injury Attorneys Workers' Compensation Attorneys Help You.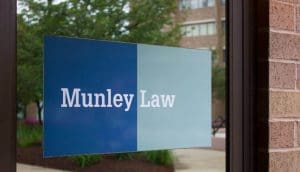 If you or a loved one are employed by Greiner Packaging and work in one of their warehouses, and become injured, Munley Law Personal Injury Attorneys can guide you through the workers' compensation process. As a Pennsylvania employer, Greiner Packaging must abide by the PA Workers' Compensation Act. If they are not in compliance, you will need trusted legal representation to guide you through the process.
Remember, time is of the essence as you only have so much time from the date of injury or disability to file a claim. The sooner you act, the more successful your claim is likely to be.
Don't think that you can shoulder this burden alone, or be fearful that collecting workers' comp will hurt you in the future. If you are totally disabled by your work injury and cannot work at all, you are entitled to weekly benefits equal to about two-thirds of your weekly pay, or a maximum of $1205.00 per week, which can help you stay on your feet while you recover.
We know how stressful filing a claim with your employer can be, so let us do the heavy lifting.
For a no-obligation, free consultation, contact the workers' compensation lawyers for Greiner Packaging warehouse injuries at Munley Law Personal Injury Attorneys by calling 570-399-0406 or by connecting with us online. The time to act is now.