Understanding Car Accident Settlements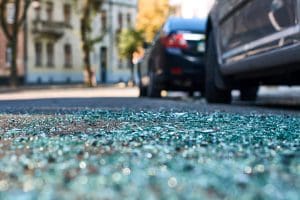 The average settlement for a car accident case depends on a variety of factors. From the total amount of property damage done, to the extent of the driver's injuries, no two car accidents are the same, so no two settlements will be either.
Further, depending on the insurance you and the other driver carry, and your state's laws on liability, the total compensation you can or will receive will vary.
The personal injury attorneys of Munley Law Personal Injury Attorneys explain how the average settlement for a car accident case is determined.
How Is The Average Settlement For a Car Accident Case Determined?
There are multiple factors that come into play when determining a car accident settlement. Below we will discuss the most critical factors to your personal injury case.
The Severity of Injuries Sustained
The severity of the injuries you sustain from a car accident will be the biggest factor in calculating the worth of your settlement. While we've recovered millions of dollars for car accident victims, not every case will be valued at that price.
According to the National Law Review, nearly three million people are injured in car accidents each year, with the average cost of an emergency room visit being approximately $3,300, and the cost of an in-patient hospitalization totaling $57,000. So, if you have minor injuries that require no hospitalization, you may be looking at a settlement in the $2,000 to $5,000 range. But, if you are seriously hurt and require hospitalization, your settlement value will greatly increase.
Further, the age of the injured person and the cost of medical expenses and diminished quality of life, and earning potential can alter that value.
The Centers for Disease Control and Prevention (CDC) keeps track of the total costs by state for motor vehicle accident deaths as well as age-based estimates of car accident costs, calculated by medical expenses and lost productivity. They are as follows for 2021 estimates:
0 to 14 years old: $1.1 billion

15 to 29 years old: $6.5 billion

30 to 49 years old: $5 billion

50 to 69 years old: $3.8 billion

70 and older: $2 billion
This means that it is imperative to seek medical attention after a car accident as the present medical costs and future medical bills can really impact your settlement. 
Determining Fault and Liability
Depending on the state you are involved in an accident in will ultimately determine the liability laws in place, and who's insurance will cover the damages incurred. However, the type of insurance you have, as well as the other driver will become important. 
In some cases, your own medical and car insurance will begin to pick up the tab on your bills–but this is not immediate and will require a claim. And, in other cases, your own insurance may want to seek the coverage from the other drivers' insurance, meaning you are facing a back and forth battle of who will pay the bills.
Further, who is at fault for the accident and if your state follows contributory or comparative negligence laws can also impact the value of your car accident settlement.
If you are unsure of your state's liability laws or the terms and conditions of your insurance policies, a car accident attorney can help you through the claims process.
Recovering Damages to Your Vehicle
If your car is totaled in a car accident, you're likely to see a larger settlement than if your vehicle only has minor cosmetic flaws. In fact–when the accident is so minor, you may not even decide to go through the claims process.
However, if your vehicle is in need of major repairs and requires you to seek alternative transportation for an extended period of time, this can all be used to calculate your total settlement.
How Can A Car Accident Attorney Help Me Get The Highest Value for My Settlement?
If you are injured in a car accident, an attorney can help you seek the highest settlement value for your claim. By utilizing an attorney, you can be as involved as you like or can be. Especially if you are seriously injured, allowing an attorney to handle your case entirely can be incredibly helpful to your claim's success and for your own health.
A Lawyer Can Collect Medical Records
With permission from you, your lawyer can get your medical records and begin to calculate the total value of your injuries sustained. This will help to determine not only the present medical bills but any future medical costs as well. Further, this can become important in determining your ability to return to work and what the value of lost current and future wages may be–or if you can ever return to your old job. 
A Lawyer Can Gather Evidence From The Accident
Your lawyer will be able to look at the evidence you were able to collect from the accident and begin to piece together the amount of fault (if any) you held for the collision.
They may also be able to collect video and photo surveillance footage from traffic lights and local establishments near where the accident occurred.
A car accident attorney can also begin to reach out to eyewitnesses to gather statements, collect the police report to collect the details of the accident which in turn, can help establish negligence by the other driver.
What Damages Are Calculated into My Settlement?
Depending on the severity of the accident, you may be entitled to economic and non-economic damages for a car accident. This includes:
Emergency transportation services

Medications

Surgeries and rehabilitation

Doctor and specialist visits

Lost income and diminished earning capacity

Property damage and/or replacement

Pain and suffering

Loss of companionship

Funeral and burial expenses
In the case where a driver acted with extreme negligence or malice, you may also be entitled to punitive damages. 
Unfortunately, some car accidents end in fatalities. If a car accident ends with the death of a loved one or a passenger, you may be able to collect for wrongful death, even if the death occurs after the accident, but as a result of the serious injuries sustained. 
Involved in a Car Accident? Let Munley Law Personal Injury Attorneys Secure the Maximum Settlement For Your Losses.
For more than 60 years, the car accident attorneys of Munley Law Personal Injury Attorneys have been fighting on behalf of injured victims in motor vehicle collisions. We know that a car accident can leave you and your loved ones not only struggling physically as you recover, but financially as bills begin to pile up, and you may be out of work.
We have helped clients recover millions of dollars in settlements and verdicts, and we can do the same for you.
For a no-obligation, free consultation, contact the car accident lawyers of Munley Law Personal Injury Attorneys at (570) 609-2920 or use our online form to talk with our team.