If You Were Hurt in a Motorcycle Accident in Philadelphia, Contact Munley Law Personal Injury Attorneys for a Free Case Review.
When a motorcycle is involved in an accident with a car, SUV, or commercial vehicle, the impact on the motorcycle rider may be catastrophic.  With no more to protect them than their clothing and perhaps a helmet, a motorcyclist is totally exposed to the surrounding environment and will suffer from the full impact of the motorcycle accident.
Insurance laws are different for motorcyclists than they are for drivers of other passenger vehicles.  In addition, laws vary from state to state. Without an experienced and well-qualified motorcycle accident lawyer on your side, insurance companies will try to take advantage of you, hoping to get you to settle for far less than you deserve. You need a Philadelphia motorcycle accident lawyer on your side to make sure insurance companies don't lowball you.
$32 Million Wrongful Death
$26 Million Truck Accident
$17.5 Million Car Accident
$12 Million Product Liability
$9 Million Truck Accident
$8 Million Truck Accident
$8 Million Truck Accident
$7.5 Million Auto Accident
$6.9 Million Garbage Truck Accident
$6.5 Million Traumatic Brain Injury
$5 Million Medical Malpractice
$5 Million Bus Accidents
The motorcycle accident attorneys at Munley Law Personal Injury Attorneys get results. We know the ins and outs of Pennsylvania traffic laws as well as insurance company practices.  We have been fighting for our clients for over 60 years, consistently winning large settlements and awards from motorcycle accidents. We are consistently selected by our peers as Best Lawyers in America and many of our partners are board certified by the National Board of Trial Advocacy.
Contact a Munley Law Personal Injury Attorneys Philadelphia motorcycle accident lawyer now for a free evaluation of your case.  Call, chat or fill out an online form to see how we can help you.
How Can a Philadelphia Motorcycle Accident Attorney at Munley Law Personal Injury Attorneys Help?
Munley Law Personal Injury Attorneys has a long history of winning motorcycle accident cases.  We know how insurance companies operate and the strategies they use to pay out the lowest possible award.  We know insurers want to settle motorcycle accident lawsuits to avoid giving accident victims access to awards from sympathetic juries.
When you hire a Philadelphia motorcycle accident lawyer at Munley Law Personal Injury Attorneys we will thoroughly investigate your case by:
Reviewing photos of the accident scene, along with traffic and security camera footage, when available
Speak with eyewitnesses
Examine the police reports and review your medical records
Hire consultants and expert witnesses
Contact the insurance company and negotiate the best possible outcome for you, our client.
When you hire our experienced team of motorcycle accident lawyers to work for you there will be no out-of-pocket or upfront costs to you.  Munley Law Personal Injury Attorneys works on retainer.  We only get paid when we win and you receive a settlement or a jury award.  Contact us now to see how we will fight for you if you are involved in a motorcycle accident.
What Do I Do If I Am Involved in a Motorcycle Accident?
If you were involved in a Philadelphia motorcycle accident, there are things you need to do promptly to preserve your case. Immediately get medical treatment and take care of your health needs. Once this is taken care of there are a few things you can do to strengthen your motorcycle accident case.
Document the scene of the accident with photos. Take photos of your vehicle. Take photos of your injuries.  Make sure you or the police get statements and contact information for any eyewitnesses.
Your next priority should be to consult with a motorcycle accident lawyer.  Insurance coverage for motorcycles is different from car insurance. You need a Philadelphia motorcycle accident attorney to advise you.
When you call Munley Law Personal Injury Attorneys, our Philadelphia motorcycle accident attorneys will provide a free consultation. We will advise you on how to proceed, and because we work on a contingency basis. This means when you hire us, you will have no upfront or out-of-pocket costs. We do this for all motorcycle accidents. We cover all costs of building and defending your case and we don't get paid until your motorcycle accident case is settled or a court award is made.
What Compensation is Available After a Motorcycle Accident?
Each person's situation and case is unique, so until we review the specifics of your motorcycle accident case, the Philadelphia motorcycle accident attorneys at Munley Law Personal Injury Attorneys cannot provide details of how much compensation you may receive for your claim.  We can, however, help you understand the categories in which you may be eligible to collect.
Medical expenses, both past and ongoing. You may be fully compensated for all medical care associated with the motorcycle accident including but not limited to, ambulance and emergency care, hospitalization, surgery, doctor's bills, medical equipment, therapy, and prescription medication.
Lost wages. If your injuries leave you unable to work for any period of time you may be able to compensate for wages lost while you recover.
Pain and suffering. Depending on the extent of your injuries, motorcycle accident victims may be compensated for the pain and suffering they incur as a result of their accident.  Factors such as the severity of the injury and whether or not you can fully recover factor into any reward you may receive.
Emotional suffering. This is another area of possible compensation.  Emotional instability and mental anguish may be short, or even long-term, effects of a motorcycle accident and may be cause for a monetary award.
Disability and disfigurement. In some Philadelphia motorcycle accidents, the victim may sustain permanent disability and disfigurement that can result in a lifetime of physical and emotional pain and suffering. Further, these injuries can result in an inability to care for oneself independently.
Why Motorcycle Accidents in Philadelphia Are Dangerous?
We all know how dangerous it can be to drive in Philadelphia, let alone ride along on a motorcycle. Philadelphia is known to have some dangerous roadways, from the busy interstates of the Schuylkill Expressway and the Blue Route to Broad Street and Roosevelt Boulevard, known as one of the deadliest roads in Pennsylvania. So it's no wonder that the number of motorcycle crashes in the city has been over 300 in the last two years, according to the Pennsylvania Department of Transportation.
There are a variety of reasons Philadelphia motorcycle drivers face greater risks of injury and wrongful death than other drivers on the road:
Lack of proper training. Driving a motorcycle is very different than driving a car. According to recent numbers from the Pennsylvania Department of Transportation Driver & Vehicle Services, there are 375,462 registered motorcycles in Pennsylvania and more than 807,000 licensed motorcyclists. However, the number of students who took a Motorcycle Safety Program is significantly lower, at 10,193.
By design, motorcycles lack certain safety features. Unlike cars, trucks, and SUVs, motorcycles do not have safety features that prevent injuries, such as airbags and seat belts, let alone doors, or roofs.
Motorcyclists often ride without the proper gear. In many accidents, even just wearing proper safety gear or clothing could have prevented motorcyclists' injuries and deaths. If you are riding on a motorcycle, you should always wear a helmet, gloves, jacket, and long pants while riding.
Motorcycles are harder to spot on the road than cars, trucks, buses, or SUVs. Motorcyclists are smaller and lower to the ground, so they are harder for other drivers to see on the road.
What Are the Leading Causes of Philadelphia Motorcycle Accidents?
At Munley Law Personal Injury Attorneys, we are experienced personal injury lawyers who represent clients in cases involving all types of serious motorcycle accidents. If you are in need of an injury lawyer or need to file a wrongful death case on behalf of a loved one, we can use our experience to help you seek maximum compensation for your family's accident-related losses. Contact us today for a free consultation about any accident you experience while riding a motorcycle involving:
Dangerous road or weather conditions
Distracted, drowsy, or drunk driving
Failure to stop or yield
Following too closely (tailgating)
Intersection collision
Merging without looking
Motorcycle or passenger vehicle defect
Sideswipe or T-bone
Speeding
A car or truck turning into the path of an approaching motorcycle
Frequently Asked Questions About Motorcycle Accidents in Philadelphia
What Are the Common Types of Motorcycle Accident Injuries in Philadelphia?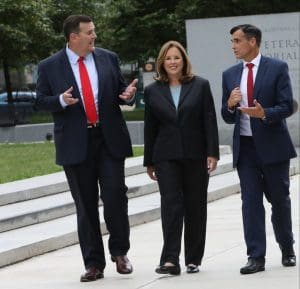 The impact of motorcycle crashes may range from minor injuries like cuts and scrapes all the way to head trauma and death.  Some of the more common injuries include any, or all, of the following:
Traumatic brain injuries
Broken bones
spinal cord injuries
Internal bleeding
Major burns
Spinal cord/neck injuries which could result in full or partial paralysis
Disfiguring injuries including loss of limbs and scarring
How Do You Prove Negligence in Philadelphia Motorcycle Accident Cases?
When another driver acts in a careless or reckless way that causes you to suffer injuries, this is known as negligence. Proving this negligence is what is required to recover fair compensation for your personal injury. The four elements of negligence are:
Duty of care: The driver had a responsibility to behave in a reasonable way to prevent an accident and keep you safe.
Breach of duty: The driver failed to do what she needed to do.
Causation: This failure caused your accident and injuries.
Damages: You suffered physical injuries as well as financial damages.
Negligence in these examples would allow a personal injury attorney to hold the driver liable for your economic and non-economic damages. This is why it is imperative to talk to our Philadelphia motorcycle accident lawyers before deciding how to handle the accident.
How Long Do I Have to File a Motorcycle Accident Claim in Philadelphia?
In Pennsylvania, you have up to two years to file a personal injury claim. But the longer you wait to file a lawsuit, the more difficult it can become to prove who is at fault. So the sooner you speak with a Philadelphia personal injury lawyer, the better your chances are to recover.
How Can a Motorcyclist Protect Themselves From an Accident?
It's imperative that motorcyclists take precautions when on the road. Without safety features and the size of a car to protect them, motorcycle riders are more susceptible to serious injuries.
Wear protective clothing. This includes long pants and sleeves made of thick, protective material, as well as gloves, eye protection, and durable boots that cover your ankles.
Be seen. Bright colors and reflective elements on your clothing and bike help motorcycle riders stay visible on the road. Use your headlights both day and night, and ride in the section of the lane that is most visible to other drivers. If you're not sure you can be seen, honk.
Always wear a full-face helmet. According to the Centers for Disease Control and Prevention, helmets have proven to be 37 percent effective in preventing deaths and 69 percent effective in preventing brain injuries. However, even considering those statistics, only 19 states require that all riders wear a helmet, eighteen states require riders aged 17 and under to wear helmets, and nine states require riders aged 20 and younger to wear helmets.
Be alert. Prepare for sudden lane changes and swerves from distracted drivers on the road that can cause a motorcycle accident injury. Also watch out for debris like patches of sand, potholes, railroad tracks, and other road hazards.
Beware of intersections. Half of all motorcycle accidents occur at intersections, with motorists turning left in front of you being the most common cause. This can cause catastrophic injuries.
Never drink or speed. More than 40 percent of motorcycle riders who die in single-vehicle accidents are under the influence of alcohol, and speed is at play in over 1/3 of fatal crashes.
Avoid bad weather. Study safe ways to ride in the rain, wind, or whatever type of weather Mother Nature tends to throw at you.
Why Work With Munley Law Personal Injury Attorneys?
Who you choose to represent you makes a difference. To maximize your financial award, you want a team of Philadelphia motorcycle accident lawyers who treat their clients like family and win BIG for motorcycle accident victims.
Munley Law Personal Injury Attorneys gets results.  Call, chat or fill in our online contact form for a free evaluation of your case.  We have won large settlements and jury awards for others involved in motorcycle accidents.
If you were injured in a motorcycle accident in Philadelphia and are not sure what to do next, Munley Law Personal Injury Attorneys is here to help. Contact our Philadelphia motorcycle accident lawyer today for a free consultation. Choose carefully. There is a difference.
Philadelphia Practice Areas
Munley Law Personal Injury Attorneys
1617 John F Kennedy Blvd
Suite 1690,
Philadelphia, PA 19103
(215) 515-7747