Determining Liability in Philadelphia Truck Accident Cases
Truck accidents involving passenger vehicles are complex, especially when it comes to determining who is responsible for the truck crash.
If you or a loved one were injured in a truck accident caused by the negligent actions of truck drivers or the trucking company, know that you likely can recover compensation for any losses. Learn more about what a Philadelphia truck accident lawyer can do for you to recover losses for your truck accident injuries.
Truck Accidents in Philadelphia are Not Uncommon
According to Truck Accident Pennsylvania, large commercial trucks account for 5% of Pennsylvania motor vehicle accidents. Of those accidents, rarely is the truck driver or its passengers the one who suffers serious injury; instead, it is the occupants of small cars and trucks, motorcyclists, bicyclists, and pedestrians who face the brunt of injury and in some cases, death. Statistics show that 97% of fatalities in a semi truck accident are the occupants of a smaller vehicle.
Compared to statistics of a typical car accident, in 2020, of the reported 104,475 reported car accidents, 1,129 resulted in fatality and the majority resulting in minor or unknown injuries.
Though truck accidents are not at all uncommon, determining liability in truck accident cases continues to be a complex issue and one a Philadelphia truck accident lawyer can help you navigate.
Establishing Liability
While a passenger vehicle driver can be liable for a truck accident due to negligence, not following highway rules, intoxication, etc., more often than not, liability often is with the truck driver, the trucking companies, or another party.
When the Truck Driver is at Fault
Whenever truck drivers willingly get behind the wheel of the semi truck and begin to operate the vehicle negligently, resulting in a Philadelphia truck accident, they can be held liable for an accident.
Though truck driver negligence is one of the leading cause of truck accidents, some of the most common causes of truck accidents where truck drivers may be found liable include:
Fatigue driving: Drivers are only permitted to drive for so many hours under the Federal Motor Carrier Safety Administration. This includes taking breaks after eight hours of consecutive driving, obtaining so many hours of sleep, etc. When drivers do not take the breaks required under these federal regulations, it can result in fatigued driving and lead to major truck accidents.
Driver error: Though truck drivers must undergo expensive training, error can still occur. Be it ineffectively maneuvering a large truck around back roads, inability to stop, blind spots, etc. these can cause accidents.
Driving under the influence: There are laws and regulations within the trucking industry that drivers are not to operate their big rigs after the consumption of alcohol, drugs, etc. However, when a driver drinks and drives, fatal crashes can occur.
Distracted driving: Whenever a truck driver takes his or her eyes away from the road, they are considered distracted. From simple acts of taking a phone call, to adjusting controls on the dashboard, a few seconds of distraction can lead to serious injuries.
When The Trucking Company is at Fault
As much as the driver of other vehicles can be held liable, so too can the trucking companies. When a driver is employed by a truck company, the victim may be able to recover damages directly from the employer if their driver does not carry adequate insurance, of if the trucking companies are at fault.
Reasons trucking companies may be found liable in a truck accident include:
Commercial truck was not properly maintained by the company: Unless the truck driver owns the semi, the trucking company is required to maintain the vehicle. However, when they allow vehicle defects to go untreated, tractor trailers can become dangerous to operate, leading to collisions.
Commercial drivers were not adequately trained: Truck drivers have to undergo rigorous training in order to operate these large commercial vehicles. However, given the size and weight of these large trucks, if the driver is not well equipped to drive these long haul in various terrain, the truck companies can be held at fault.
Truck drivers were made to adhere to strict deadlines and unrealistic demands: Many truck drivers will tell you that driving a big rig is a stressful job. When you add that stress to deadlines and unrealistic assignments that these drivers must meet, drivers may not be able to control the schedule they are placed on, putting themselves and other drivers at risk.
When Other Parties Are At Fault
While the trucking companies or the truck driver are two of the most common negligent parties in a truck accident, other parties may also be at fault or share in the fault of a Philadelphia truck accident.
Those who can be held liable in a truck accident include:
Loading company: When a truck accident occurs because the rigs load was not properly loaded, the loading company or the owner of the freight being transported can be held liable for the victims injuries.
Truck manufacturer: If an accident occurred as a result of a faulty part inside of the truck, the vehicle manufacturer can be held liable. However, know that only roughly 5% of truck accidents are actually caused by equipment failure, most commonly those being brake or tire failure.
Mechanic or inspector: When a large truck undergoes inspection or have routine maintenance, we hope that the mechanic or inspector has done their due diligence to carefully review the truck. However, defective trucks or unsafe rigs continue to be a problem in truck accidents.
Other third parties can be held liable in a trucking accident including other passenger vehicles, the government agency in charge of the care of roadways, etc.
Philadelphia Truck Accident Injuries
Truck accident victims likely have many concerns, many of which are how will they move forward as they recover from their injuries both emotionally, physically and financially.
Common serious injuries that occur in these truck accidents include injuries to the:
Other injuries as a result of truck and car accidents include:
Permanent disfigurement
Amputation of one or more limbs
Broken bones
Internal bleeding
In some cases, these injuries can be fatal, so having a Philadelphia truck accident lawyer by your side to help with your truck accident claim can be critical.
Truck Accident Damages You Can Recover
In many truck accidents, more than one party may be held liable for your injuries and the damages you have accumulated as a result of the collision. Some of the most common damages you can recover as an accident victim include:
Damages to your vehicle
Medical bills
Pain and suffering
Lost wages, both current and future
Diminished quality of life
Funeral and burial costs in the case of wrongful death
The insurance companies are not going to want to pay out your full claim immediately. Instead, it will take careful negotiation and in some cases, court action.
Do not take no the insurance companies, truck drivers, or trucking company alone. A Philadelphia truck accident attorney will be able to help.
What a Philadelphia Truck Accident Attorney Can Do For You
What a Philadelphia Truck Accident Lawyer Can Do For You
Truck accidents are no match for a nationally ranked Philadelphia truck accident lawyer at Munley Law. Your truck accident lawyer can help gather information for truck accident cases including:
Negotiate with the insurance company of the truck driver, truck company, and your own
Gather evidence of the accident including if the driver has previous truck crashes on their record
Review any other liable parties
Help establish a wrongful death lawsuit if needed
Any accident involving commercial trucks is more complex than the typical motor vehicle accident. Truck accident victims need to know that they are not alone. Philadelphia truck accident lawyers are readily available to handle fatal truck accidents and to build a truck accident lawsuit when truck accidents occur.
Be it serious injury or wrongful death claim, a Philadelphia personal injury attorney can help you recover from your losses while you rebuild your life.
Hold the trucking industry accountable. Call a Philadelphia truck accident lawyer at Munley law immediate when accidents happen.
 Top Truck Accident Lawyers at Munley Law can help.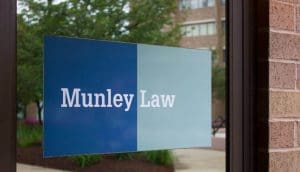 If you have been involved in a trucking accident or car accident, an experienced truck accident attorney can help you put together a truck accident lawsuit, negotiate with the insurance companies, and hold the truck company, truck driver, or another party liable for your losses.
We know truck accidents are complex. We've been helping truck accident victims for decades, and have a special expertise in truck accident litigation. Our lawyers are the best truck accident lawyers in the country and know how to navigate a complex truck accident case. Let Munley Law help you recover.
Truck accident victims need a Philadelphia truck accident attorney who can handle the most complex claims including those involving commercial truck accidents.
Your experienced truck accident lawyer can recreate the accident scene, discuss with the insurance company and truck owner, and put together a strong truck accident case to bring you the compensation you deserve.
Accidents happen. To speak with a truck accident attorney about your truck accident claim or personal injury claim, please call or contact us online. You can reach us 24/7. We offer a free initial consultation and operate on a contingency fee basis meaning you don't pay our Philadelphia law firm until you win.