The Nation's Leading Truck Crash Lawyers
When you've been injured or lost a loved one in an accident with a commercial semi truck, your choice of lawyer matters. These cases should only be handled by qualified experts, and not all personal injury lawyers are equipped to handle commercial semi truck accident cases. Our attorneys' specialized knowledge and depth of experience with heavy trucking cases are what set Munley Law Personal Injury Attorneys apart.
$32 Million Wrongful Death
$26 Million Truck Accident
$17.5 Million Car Accident
$12 Million Product Liability
$9 Million Truck Accident
$8 Million Truck Accident
$8 Million Truck Accident
$7.5 Million Auto Accident
$6.9 Million Garbage Truck Accident
$6.5 Million Traumatic Brain Injury
$5 Million Medical Malpractice
$5 Million Bus Accidents
At Munley Law Personal Injury Attorneys, two of our lawyers (Marion Munley and Daniel Munley) have served as Chair of the American Association for Justice (AAJ) Trucking Litigation Group. We are among an elite group of lawyers board certified in truck accident law. Lawyers around the country turn to us to assist with their most complex commercial truck cases against powerful transportation companies. Our reputation as the nation's leading truck accident team was earned through decades of success in achieving landmark settlements and trial verdicts. When it matters most, our team will fight for you.
The Munley Law Difference
Our philosophy is simple: we consider our clients a part of the Munley family, and we treat them accordingly. Our results speak for themselves. When you are ready, we want to get you the maximum compensation possible and the justice that you deserve. The consultation is always free, and we never charge a fee unless we win your case. Call a truck accident lawyer at Munley Law Personal Injury Attorneys today to schedule a free consultation.
How Dangerous is a Commercial Semi Truck Accident?
An unexpected collision with a commercial tractor-trailer changes everything. Despite efforts to make America's roads and vehicles safer, the Federal Motor Carrier Safety Administration (FMCSA), a division of the Department of Transportation, reports that commercial truck accidents have increased 52 percent over the last decade.
According to the FMCSA, 74 percent of all fatal collisions involve a commercial truck. In many deadly accidents involving a commercial semi truck, the truck driver is at fault, but the passenger vehicle occupant is killed or seriously hurt. Victims of serious truck accidents need a commercial semi-truck accident lawyer they can count on. They need Munley Law Personal Injury Attorneys.
What are the Common Causes of Commercial Semi Truck Accidents?
Truck accidents have many different causes. Having handled hundreds of truck accident cases, we have found that the most common causes of truck accidents include driver negligence or recklessness, faulty truck tires or brakes, and irresponsible behavior on the part of the trucking companies. You or your loved one's large truck accident may have been caused by one or a number of these factors:
Driver Fatigue
Driver fatigue is probably one of the most familiar dangers of the trucking industry. Long hours, long runs and strict timetables might force some drivers to skip breaks and required sleep. Exhaustion is one of the most common causes of all vehicle accidents.
Overspeeding/ Overtaking
Trucking companies can make unreasonable demands on large commercial truck drivers. Semi truck drivers can be under pressure to make deadlines. A large semi truck barreling down on smaller vehicles, ignoring posted speed limits and traffic conditions can cause devastating accidents. Speeding greatly reduces the ability of large trucks to brake safely which can cause accidents and severe injuries to other motorists. If a speeding semi truck caused your accident, you need to file a truck accident claim with the experienced truck accident lawyers at Munley Law Personal Injury Attorneys.
Distracted Driving
Distracted driving has become a huge problem in this country and the cause of many commercial truck accidents.
When a truck driver is distracted, the resulting accident could be catastrophic. Texting while driving a truck, checking social media or replying to social media messages or eating while driving, looking at paperwork, or taking attention off the road for any reason while driving a truck can cause a fatal truck accident.
Failure to Adjust to Weather Conditions
According to the Federal Motor Carrier Safety Administration, about 21 percent (more than 1.2 million) of vehicle accidents each year are related to bad weather. Pennsylvania experiences four seasons a year which means we have our share of heavy rains and winds, fog, snow, sleet, and icy road conditions.
Driver Negligence or Recklessness
A truck driver's actions can cause a truck crash. Both driver negligence and recklessness may be factors in your accident.
Negligence is one of the main factors we consider in analyzing the truck driver's responsibility for causing the accident. Negligence can include not stopping for mandated breaks, leading to driver fatigue. This may be unintentional, but the driver is nonetheless negligent.
Drivers may sometimes act in an intentionally dangerous way – knowing that their actions endanger the lives of those around them. This is known as recklessness. Some examples of recklessness include speeding, driving while texting, and driving while under the influence of alcohol or prescription or over-the-counter drugs.
Failure to Inspect Tires and Brakes
Large semi-trucks usually have 18 wheels and a total of 10 air compression brakes. If any of these are not functioning properly, they may cause the truck to lose control or be unable to break in a timely manner to avoid a collision. Maintenance and inspection of large trucks is essential. Neglecting routine inspection, repairs and maintenance can cause serious semi trucking accidents.
If you or a loved one has been injured in a semi truck accident you may feel as if your life is falling apart. You need the semi truck accident lawyers at Munley Law Personal Injury Attorneys on your side. We can help you put the pieces back together.
What Factors Make Commercial Semi Truck Accident Cases Different?
Truck accident victims have more serious injuries. Truck accident claims are more complex because semi truck accidents generally mean more extensive damage than an accident between passenger vehicles. Traumatic brain injuries, broken bones, severe lacerations and other injuries can mean much higher medical costs, longer recovery time and potentially more lost wages.
Greater risk of death. According to the Federal Motor Carrier Safety Administration (FMCSA), there are between 3,000 and 5,000 deaths due to truck accidents every year. If you have lost a loved one in a commercial semi truck accident, you might be considering a wrongful death claim. A wrongful death claim can be extremely complex and it takes a trusted and experienced truck accident attorney to navigate and negotiate these cases.
Huge insurance policies. Commercial semi truck accident lawyers know that a commercial truck carries up to fifty times more insurance than a typical passenger car policy. A semi truck insurance company knows the value of this insurance can be in the millions. They will employ every tactic in the book to avoid a payout. They may try to convince you to settle. They may try to prove the driver was not liable. You need experienced truck accident attorneys on your side to help you navigate the complexities of trucking accident cases.
How Can a Commercial Semi Truck Accident Lawyer Help You?
The aftermath of a serious truck accident can be overwhelming. In order to receive appropriate compensation for your medical bills, lost wages, future therapy, and other losses, you will need a truck accident attorney to represent you.
When crashes happen, trucking companies have the resources to hire powerful defense firms in order to avoid a major payout. At Munley Law Personal Injury Attorneys, you will have a team of experienced, aggressive attorneys at your disposal to help get you the compensation you deserve. Our team will set to work immediately to collect and analyze black box data, trucking company records, driver safety logs, and other crucial pieces of evidence before they can become lost or destroyed.
We also work with a network of top-tier experts to investigate and build your case, including engineers, medical professionals, accident reconstructionists, and others. We have in-depth knowledge of the network of federal regulations governing the trucking industry. We know how to find out which, if any, violations contributed to the crash in which you suffered harm, and how to hold the negligent parties accountable.
Our team of truck crash attorneys has a decades-long record of winning truck accident cases like yours. We will be your guides every step of the way as you rebuild your life.
Frequently Asked Questions About Commercial Semi Truck Accidents
Q: I Was in a Semi Truck Accident. How Do I Know if I Have a Case?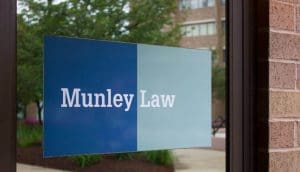 Because every crash is different, the best way to find out whether you need to take legal action is to talk to an experienced commercial semi-truck accident lawyer. Good truck crash lawyers know the right questions to ask and will provide you with advice based on your specific accident. If you want answers, call us for a free case evaluation.
However, generally speaking, the more times you answer "yes" to the following questions, the more likely it is that you are entitled to compensation.
Was your commercial semi-truck accident less than two years ago? In Pennsylvania, the statute of limitations (the time limit for filing a case) for most truck crash claims is two years. Because there are some exceptions to this rule, even if your truck accident occurred over two years ago, you should call us.
Were you seriously injured? Traumatic injuries increase the likelihood of a major recovery from a trucking or insurance company.
Did a loved one die in the crash? If you lost a loved one in a semi-truck accident, discuss your right to compensation with the award-winning Truck Accident Team at Munley Law Personal Injury Attorneys.
Do you suspect that the truck driver was breaking a law? All too often, another driver's negligent or illegal behavior causes an accident. We train our lawyers in the best practices for investigating crashes, gathering evidence, and building the strongest cases for our clients.
If you answered "yes" to any of the above questions, contact a commercial semi truck accident lawyer at Munley Law Personal Injury Attorneys for a free consultation. You risk nothing by calling to speak with one of our lawyers, and it may be one of the most important steps you can take to protect your rights and your future security.
Q: Who Can Commercial Semi Truck Crash Victims Sue?
In a truck crash case, the accident victim is the "plaintiff." Any person or company that the plaintiff sues is a "defendant."  Commercial semi truck accidents are complex. There are many possible defendants who may be at fault. While the right defendant(s) to sue depends on the specific facts of you case, the most common defendants in a semi-truck accident case are:
The driver of the truck
The owner of the truck
The transportation company that employed the at-fault truck driver
Leasing companies
Manufacturers
Certified truck inspectors
Trucking mechanics
Truck cargo brokers
Insurance companies
Q: How Much Does it Cost to Hire a Commercial Semi Truck Accident Lawyer?
At Munley Law Personal Injury Attorneys, we work on a contingency basis. This means that we only collect a fee for our services if we recover compensation for you. The contingent fee agreement protects you from financial risk; we absorb all of the risk and put forth the resources necessary to pursue your case. If we cannot obtain a settlement or verdict for you, you owe us nothing.
Q: Why Should I Choose a Truck Accident Lawyer From Munley Law Personal Injury Attorneys?
If you want the best representation in your truck crash case, you want Munley Law Personal Injury Attorneys. Time and time again, tractor-trailer victims trust Munley Law to fight for them. You want a Munley Law Personal Injury Attorneys commercial semi-truck accident lawyer representing you because:
Across the country, we are THE commercial truck accident case leaders
We only get paid if you get paid
We consistently deliver RESULTS  for our clients
See what it means to join the Munley Law family. See how much a Munley Law Personal Injury Attorneys commercial semi-truck accident lawyer can win for you. Call us today.