Don't Take on the Truck Company Alone. Our Head-On Truck Accident Lawyer Will Fight For You.
If you or a loved one has been involved in a head-on truck accident, you may be feeling overwhelmed and uncertain of what to do next. At Munley Law, we understand the confusion and stress that comes with these types of motor vehicle accidents. That's why we're here to help. Our experienced truck accident lawyer will guide you through every step of the process, from investigating the accident to filing a claim and getting the compensation you deserve.
Don't wait another second. Contact our truck accident attorney today for a free consultation.
How Do Head-On Truck Accidents Occur?
Head-on collisions are some of the most traumatic events in terms of the damage caused and often result in life-threatening injuries or even death. These collisions occur when two vehicles traveling in opposite directions collide in a frontal collision. The force generated by this type of impact is often too much for even the strongest vehicles to handle. Unfortunately, when these accidents involve a tractor-trailer or other large truck colliding with passenger cars, they often result in serious injuries or death. This is because a semi-truck is so much bigger and heavier than a passenger vehicle.
Head-on truck collisions usually arise from reckless driving or a truck driver's negligence. Unfortunately, head-on truck accidents involve two vehicles – either a passenger vehicle and an 18-wheeler or a head-on crash between two large commercial trucks. Both result in greater physical injury, property damage, and emotional distress than a head-on crash involving a passenger car.
Munley Law has years of experience in helping victims of head-on truck collisions collect the damages they need to move forward with their lives. If you or someone you know has been injured in a head-on truck collision, don't hesitate to get help from our knowledgeable legal professionals today.
Common Causes of Head-On Crashes with Truck Drivers
Head-on traffic collisions have many different causes. Some of the most common causes of these kinds of frontal impact collisions include:
Impaired Driving: Under the Influence of Alcohol or Drugs. Truck drivers who operate their large trucks while under the influence of alcohol or drugs are acting negligently. Reaction times are slowed significantly when the blood alcohol content is above legal limits. Judgment is seriously impaired when a driver is drugged. Either of these can easily lead a truck driver to lose control.
Distracted Driving. One of the most serious forms of distracted driving is texting on a cell phone while driving. The National Highway Traffic Safety Administration (NHTSA) reports that texting and driving leads to more than 2,800 fatalities in the United States every year. When a truck driver texts while driving, they are not focusing on the road and may not realize they have missed a turn, turned onto a one-way road, or failed to take some action needed to drive safely. They may also veer into the other lane and hit other vehicles traveling in the opposing direction.
Drowsy Driving. Many truck drivers cause accidents at night when they are tired. The effects of fatigued driving are similar to driving under the influence of drugs or alcohol. Response times are significantly reduced. Driver fatigue can cause tractor-trailers to cross a median, or multiple lanes of traffic, and end up on the other side of the road in another vehicle's way.
Confusing Signage or Ineffective Traffic Control Devices. Sometimes truck accidents happen because road signs or traffic control devices are confusing or ineffective. Included in this cause of accidents is the lack of artificial lighting on roads and at intersections, especially on rural or narrow roadways. Plus, traffic changes not marked clearly in construction zones can also cause confusion. The most common type of truck crash that occurs because of confusing signage or ineffective traffic control devices is entry in the wrong direction onto a highway by the exit ramp.
Driver Unfamiliar with Location. In some cases, a wrong-way incident is caused by a driver in a location they have never been in before. This can be a problem, especially in an area where there are many one-way streets. When a driver is not familiar with a location, any missing or blocked signs, especially in construction zones, can easily lead to traffic collisions.
Vehicle Malfunction. A head-on truck accident can occur when large trucks have a tire blowout or other malfunction. This can be caused by a failure to maintain the vehicle by the semi-truck driver.
Types of Injuries Common in a Head-On Collision
A head-on collision usually causes serious injuries and is often fatal. Even when drivers and passengers survive a head-on truck crash, they suffer injuries that are severe. Common injuries include:
Head injuries, including traumatic brain injuries
Neck injuries, including whiplash
Spinal cord injuries that can cause partial or complete paralysis
Internal injuries, including severe injuries to organs in the abdomen and chest
Broken bones
If you or your family members suffered any of these injuries in a head-on collision with a large truck, you may have a legal right to sue the truck driver and the truck company. You may be able to file a personal injury lawsuit to pursue compensation for injuries and other damages, including pain and suffering.
Types of Compensation Available to Victims of Motor Vehicle Accidents
Victims of head-on collisions with a tractor trailer or other large truck may be able to receive compensation for some or all of the following:
Present and Future Medical Bills. The accident attorneys at Munley Law can help you receive compensation for past, present, and future medical expenses. These medical expenses may include hospital stays, physical therapy, or any cost incurred in the treatment of an injury caused by the accident.
Lost Wages and Lost Earning Capacity. Your normal life may be on hold after a head-on collision and your injuries may have stopped you from working. You may be able to receive compensation to cover your lost wages as well as any future income that you will miss because of the injuries you sustained.
Rehabilitation and Physical Therapy. Head-on collisions can cause all types of injuries that can result in long-term medical care which includes physical therapy and rehabilitation services. Our accident lawyers will make sure the insurance company will pay not only for your current medical bills but any future medical expenses as a result of ongoing care.
Mental Anguish and Emotional Distress. In addition to physical injuries, traffic collisions are a traumatic experience that can result in mental anguish and emotional distress. During your case, our accident attorneys will seek compensation that covers the costs of your resulting anguish, such as depression, stress, and even loss of sleep.
Loss of Enjoyment of Daily Activities. Similar to emotional distress, severe head-on crashes may cause an injury victim to lose enjoyment in their usual daily activities. They may withdraw from social interactions and lose interest in activities that they used to enjoy.
Loss of Consortium / Loss of Companionship. If you have been severely injured in a crash with a semi-truck, you may experience a loss of consortium. Simply put, loss of consortium refers to the deprivation of the benefits of parenting or married life due to the inability to show affection or love.
Wrongful Death Damages. If your family member was killed, you may be able to sue the truck driver and the semi-truck company in order to get justice for your loved one and to ensure you and your family are secure financially in the future. These damages allow you to grieve, move forward, and build a life without worrying about providing for your family. You may be entitled to receive some or all of the following forms of compensation:
Payment for damage to the vehicle, or to buy another vehicle
Payment for your and your loved one's medical expenses
Payment for past and future lost wages
Compensation for emotional anguish and mental pain and suffering
Reimbursement for funeral expenses
What Can I Expect if I File a Claim After a Head-On Accident With a Semi-Truck?
When you file a lawsuit, the truck drivers' insurance company will likely reach out to offer you a settlement. It is important to have an experienced personal injury lawyer to ensure you receive the full compensation you deserve. This is especially true if you have filed a lawsuit because your loved one was killed in the head-on collision. This kind of lawsuit is called a wrongful death claim. A wrongful death lawyer can assist you in your claim for damages, which could include funeral and medical expenses, lost future wages, mental anguish, emotional distress, and other damages. If the insurance company will not settle for a fair amount that compensates you for all your damages, then a personal injury lawyer will take your case to trial in court.
What Will a Truck Accident Lawyer Do?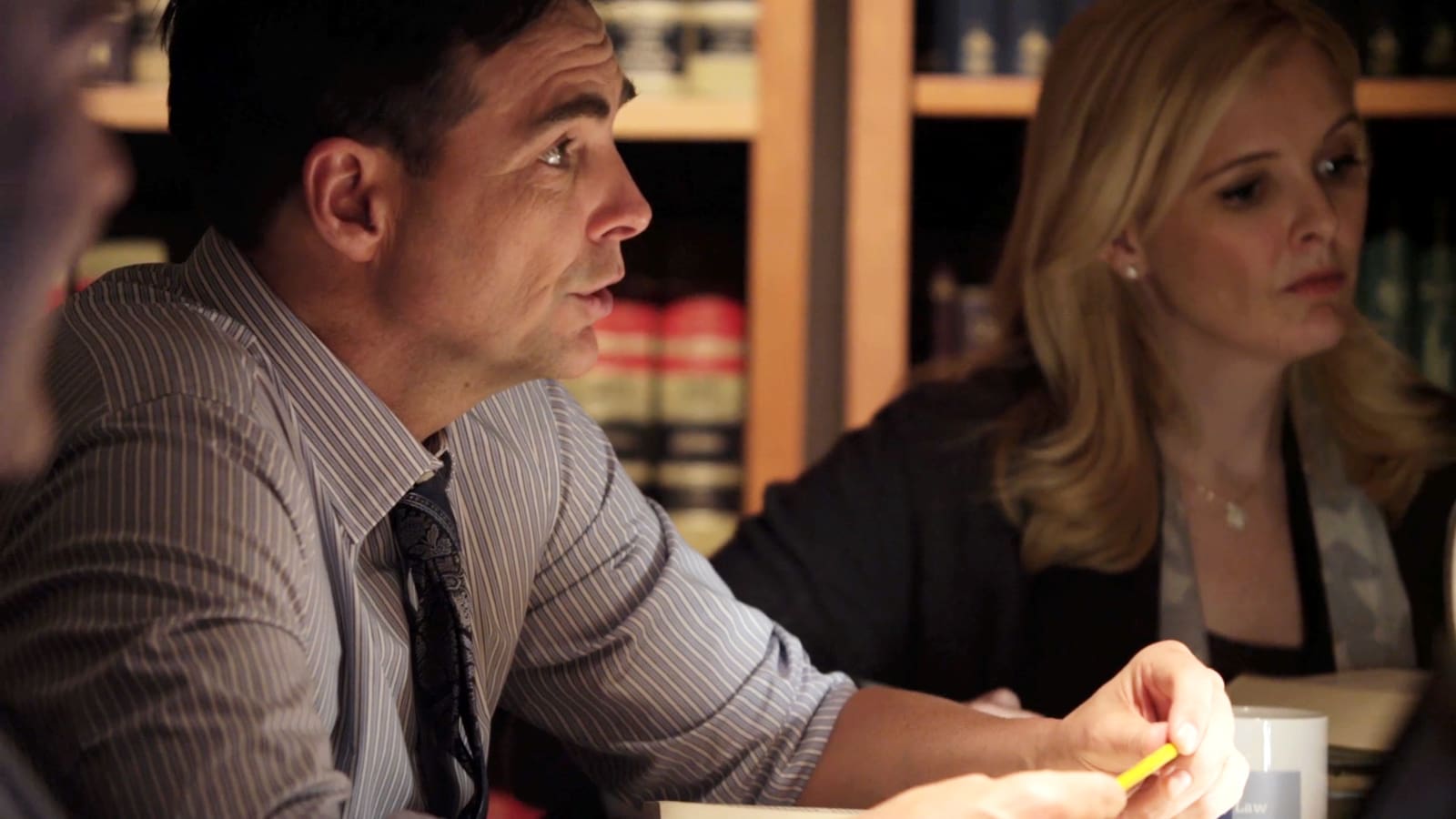 If the experienced truck accident lawyers at Munley Law are representing you, we will:
Discover who is at fault for your injury: Many serious accidents involve multiple parties who can be held responsible. The more parties involved in the crash, the more complex a claim can be.
Estimate how much your claim is worth: The initial settlement you receive from insurance companies generally does not cover all your expenses. That's because the adjuster is trying to settle your claim for the lowest amount possible. Unfortunately, many injury victims don't know how much their claim is truly worth and will take the first settlement offer they receive. This is a mistake.
Negotiate with the insurance company: Insurance companies will do whatever they can to pay you as little as possible. Insurance adjusters may try to bully you or persuade you to take the first amount offered. You'll need a strong negotiating team to help you with a settlement.
Represent you in court: If a settlement cannot be reached, you'll need an aggressive trial team to represent you in the courtroom. All our attorneys have experience in the courtroom and will fight on your behalf.
If you or a loved one has been involved in a head-on truck accident, it's important to seek legal help as soon as possible. After being seriously injured in a motor vehicle accident caused by a vehicle heading in the wrong direction, life can be difficult and overwhelming. If you or a loved one has been involved in a head-on truck collision or any other motor vehicle accident, it's important to seek qualified legal help right away. This way, you can focus on getting well and your lawyer can handle the complex legal process of obtaining compensation for your injuries and losses.
Our Experienced Personal Injury Lawyers Can Help You Get the Compensation You Deserve
Head-on truck accidents are often devastating, and their harrowing post-accident repercussions can extend far beyond physical injuries. Victims may suffer post-traumatic stress disorder, ending up unable to work due to mental anguish. Plus, mounting medical bills and unearned wages can make life very stressful.
An experienced personal injury lawyer is an invaluable asset in such cases. Whether it's fighting the trucking company or the individual truck driver involved, a lawyer with experience in representing victims of head-on collisions with large trucks can secure the justice you deserve.
How Much Does it Cost to Hire a Top Trucking Accident Lawyer?
At Munley Law, we understand the financial burdens following a serious injury can be overwhelming. That's why our lawyers work on a contingent fee basis. This means that we do not collect legal fees unless we obtain a settlement or verdict for you.
That's right. You pay nothing upfront. Plus, we offer a free consultation to review your case and inform you of your rights. If you think you may have a case, or if you have questions about filing a lawsuit, we will evaluate the details of your situation at no charge and let you know what legal options are available for you.
If you've been involved in a head-on truck accident, contact Munley Law today for a free consultation.
Recovering from a head-on truck accident can be a traumatic experience, requiring significant physical and emotional care. If you or someone close to you has been injured in a head-on collision truck accident, it's important to speak with an experienced attorney right away. Our team of experienced lawyers is here to help, offering compassionate representation and skillful guidance throughout the legal process. Contact us today for a free consultation, and let us help you get started on the road to recovery. Reach out to a truck accident lawyer.