Washington DC Truck Accident Lawyers with a Record of Success
If you or a family member were injured or killed in an accident involving a tractor-trailer or large truck in or near Washington, DC, contact the award-winning DC truck accident lawyers at Munley Law Personal Injury Attorneys. For more than 60 years, our attorneys have been fighting and winning big for truck accident victims. Our success with truck cases has made Munley Law Personal Injury Attorneys a recognized leader in the field of truck accident litigation all over the United States. No other truck accident lawyer can match our level of truck expertise.
Every day, millions of people commute around DC and into DC from neighboring communities in Maryland and Virginia. There are also millions of tourists, out-of-towners, and others visiting DC every year who are not familiar with the unique roadways, traffic signals, and pedestrian patterns that DC offers. From dangerous curves on the Beltway to free-standing traffic signals, it's easy for an inexperienced DC driver to get flustered while driving, or worse, get into or cause an accident.
These cars are also sharing the road with semi-trucks, big rigs, tractor-trailers, and other commercial trucks that transport cargo across Maryland, Virginia, and DC roads and highways every day. Add all of these factors together, and it can be a recipe for disaster in causing truck accidents throughout the DC Metro area.
Call Munley Law Personal Injury Attorneys today for a free consultation with a Washington DC truck accident lawyer. We don't charge a fee unless we win. Call, chat, or submit an online form to start the road to recovery today.
Why Should I Hire Munley Law Personal Injury Attorneys for My DC Truck Accident Case?
At Munley Law Personal Injury Attorneys, our truck accident lawyers have decades of experience winning truck cases. We are among only a handful of injury lawyers who have earned board certification in Truck Accident Law from the National Board of Trial Advocacy, and we are the only firm in the United States with two lawyers who have led the American Association for Justice Trucking Litigation Group.
Daniel Munley and Marion Munley have both been recognized as one of the Top 10 Trucking Trial Lawyers by the National Trial Lawyers Association. In 2019, the American Association for Justice Trucking Litigation Group renamed the "Chairman's Award" in honor of Robert W. Munley (1930-2019), in recognition of his work as one of the first lawyers to specialize in truck cases and to treat them differently from other types of auto accidents. The award is presented annually to an attorney who has advanced the goals of the Group. The goals are to educate other lawyers on trucking law matters and to improve highway safety through legal work and advocacy. Marion Munley and Daniel Munley were the first lawyers to receive the award after it was renamed the "Robert W. Munley Award" in honor of their father and Munley Law Personal Injury Attorneys founder.
Truck Crash Causes in Washington, DC
There is no one, universal cause of semi-truck accidents in Washington, DC. As your advocates, one of our first steps will be to determine and prove what kinds of factors and negligent actions led to your crash. The most common reasons large trucks crash are:
Vehicle Failures – It's important large trucks receive proper care and maintenance. Any vehicle failures can be the result of manufacturing, installation, maintenance, repair, or user errors.
Distracted Driving – Truck drivers in DC spend most of their time behind the wheel. Many report feeling bored and lonely, and as a result, they become distracted by texting, playing cellphone games, fiddling with the radio, talking on the phone, eating, drinking, or otherwise multi-tasking.
Impaired Driving – Truckers greatly increase the likelihood of a tractor-trailer crash when they use illicit substances such as alcohol, marijuana, opiates, cocaine, methamphetamine, or barbiturates before or while driving.
Inclement Weather – Semi-trucks have a harder time steering and stopping than other motor-vehicles. This is only exacerbated in bad weather. Pittsburgh weather can be prone to harsh winter driving conditions such as ice, snow, hail, sleet, freezing rain, and sub-zero temperatures.
Fatigued Driving – When truck drivers violate the Federal Motor Carrier Safety Administration (FMCSA) regulations regarding hours of operation and mandatory breaks and sleep periods, they are much more likely to become fatigued. Exhausted truckers drive negligently and crash into other vehicles, pedestrians, cyclists, or highways structures such as partitions and road signs.
Frequently Asked DC Truck Accident Questions
Q: What can I do to protect my rights after a DC truck accident?
A:  As the victim of a truck accident in Washington, DC, you have rights to compensation for your injuries. However, because trucking accidents often involve multiple responsible parties and insurance companies, obtaining that compensation can be a challenging battle. Without the right legal representation, you're unlikely to get a fair settlement. Trucking companies will usually have unlimited resources, including teams of lawyers to fight against any lawsuit you may file as a result of an accident. If you have been hit by a tractor trailer or large commercial vehicle, the best way to protect yourself is to contact an experienced Washington, DC truck accident attorney who will defend your rights and ensure you are fairly compensated for your pain and suffering. Trucking companies have their own experienced attorneys on their side. You should have a truck accident attorney on yours.
Q: What should I do at the scene of a truck accident?
A: While you are at the scene of the wreck, be sure to:
Remain calm and remain in your vehicle, if it is safe to do so
Turn on your hazard lights
Call 911, even if your injuries seem minor
Seek medical attention for yourself and any passengers
Never leave the scene of the accident
Get the names, addresses, and phone numbers of all parties involved, including any witnesses
Write down the names and badge numbers of any police officers at the scene
Take photographs of your vehicle, the truck, and any injuries on your body
Do not admit fault
Do not discuss the wreck with anyone except the police or your own insurance agent; you are not required to give a statement to the other driver's insurance company.
Q: What should I do if the trucking company calls me before I've retained a Washington DC truck accident lawyer?
A: Do not agree to make a recorded statement to the trucking company or their insurance carrier. Do not sign any forms sent to you by the trucking company and their insurance carrier. Call Munley Law Personal Injury Attorneys for a free consultation, and we will look at any paperwork they send to you. The insurance company will try to talk you into a lower settlement. An experienced truck accident lawyer knows what compensation you might be owed and will fight for it for you.
Q: What should I do in the days following a truck accident?
A: In the days after a truck accident in DC:
Get a copy of the police report for your crash
Get a valuation of the property damage from your insurance company
Keep track of all doctor's visits and treatment you receive,  and keep a journal of any symptoms or pain you experience. Get copies of all test results, medication prescriptions, treatments, and any other relevant medical information
Keep a detailed list of any out-of-pocket expenses you incur
Record days of missed work or other activities/events
Never accept a settlement offer from an insurance carrier unless you have consulted with an experienced truck accident lawyer for the DC area
Q: Who can be sued in a DC truck accident case?
A: In a truck accident case, the truck driver, transportation company, or owner of the truck may be liable. In other cases, the facility responsible for loading the truck, or even the entity responsible for the contents of the trailer can be held responsible as well. Each case is unique, so the best way to determine who is at fault is by speaking with an experienced Washington DC truck accident lawyer. That is why we offer free consultations to our potential clients.
Q: How long do I have to file a lawsuit after a truck wreck?
A: In most cases the statute of limitations is two years from the date of the accident. But, it is best to contact a DC truck accident attorney as soon as possible following an accident. Important pieces of evidence regarding vehicle safety standards and driver logs can quickly be lost or destroyed.  It is best if we can get to work as soon as possible.
Q: How much will it cost to hire a DC truck crash lawyer?
A: At Munley Law Personal Injury Attorneys, we do not collect a fee (a portion of the settlement or verdict) unless we win your case. You will owe us nothing up-front or out of your own pocket.
Q: How can an experienced truck accident lawyer help me win my case?
Here are just some ways Munley Law Personal Injury Attorneys can help you with your truck accident case.
Investigate the accident. We will thoroughly examine any documentation relating to your accident, including police reports, medical records, and more.  If there are any witnesses, we will interview them .We will find any uncollected evidence, such as the data from the truck's "black box".  We know what to look for to prove responsibility in your truck accident claim.
We handle all of the paperwork. After a truck accident, filing a claim often requires a lot of documentation.  And if it's incomplete or submitted late, it can impair your chance to receive monetary compensation. We guarantee that all paperwork is correctly completed and timely filed.
Investigate trucking company. In your truck accident case, determining liability is our number one job. Trucking company negligence had led to a lot of very serious truck accidents. We know how to find training records, maintenance and repair records, possible truck parts recall history and more to determine if the trucking company was negligent or reckless.
We make sure you get the medical care you need in order to recover. Insurance companies do not want to spend money. They are in business for profit, not to help people. The insurance company for the at-fault driver, while trying to avoid their financial responsibility might claim you no longer need medical care, or that you need less care than you actually do. We will fight to make sure you get the care you need from imaging tests to doctors' visits to physical therapy so you can focus on your recovery.
All insurance company negotiations. Not all truck accident cases need to go to court. We are often able to negotiate a fair settlement with the insurance company to recover a just amount of compensation for your injuries and losses. We will let the insurance company know that we are prepared and ready for a court case. Oftentimes that is all we need to win a favorable settlement.
File a lawsuit on your behalf. As we explained above, we are often able to negotiate with an insurance company just by presenting the preponderance of evidence we have amassed on our client's behalf. But if the insurance company refuses, we are absolutely ready and willing to take your case to court. We have some of the largest personal injury case settlements in the country. We are ready to fight for you, too.
Appeal your case, if necessary. If we do end up in court, the verdict will sometimes favor the truck driver or trucking company. If this happens we are ready to appeal the decision. Make no mistake, we will fight to the end for your fair compensation.  If you or a loved one has been injured in an accident with a tractor trailer in the Washington DC area, you want an experienced lawyer fighting for you. Call us today to set up your free consultation, always at your convenience. We don't take a penny until we win your case.
Q. What Damages Might I Be Entitled to After a Truck Accident in DC?
A: for any loss of income resulting from the truck accident, such as time missed from work owing to an injury sustained in your truck accident, time missed from work due to pain or physical therapy sessions, or time missed for doctor's appointments.
Medical costs for injuries related to the truck accident
Pain and suffering resulting from the trucking accident
Cost of mental health treatment for any symptoms resulting from post traumatic stress disorder
Cost of physical therapy following an injury related to the accident
If you or a family member has been injured in a truck crash as the result of truck driver error, truck mechanical failure or a trucking company's failure to act responsibly, call Munley Law Personal Injury Attorneys today to discuss what compensation you may be entitled to, call us for a free consultation with your personal injury accident attorney at Munley Law Personal Injury Attorneys. To schedule an appointment with your truck accident attorney, please call  or tell us about the accident online now.
Contact Our Washington DC Truck Accident Attorneys Today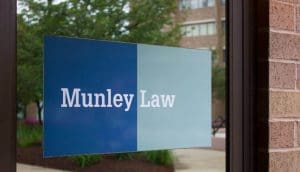 If you or a loved one has been injured in an accident involving a tractor trailer in Washington, DC, you may have a right to recover money for your medical costs and other losses. The truck accident lawyers of Munley Law Personal Injury Attorneys represent tractor trailer accident victims throughout the country.
Contact us today. We'll discuss your legal options for obtaining money for the losses you have suffered in a trucking accident.