Para asistencia inmediata en Espanol, Favor de llamarnos al numero 570-983-3844.
Were you hurt on another person's property? Call a Hazleton premises liability lawyer at Munley Law Personal Injury Attorneys.
If you've been injured at someone else's home or a place of business in Hazleton, you may be entitled to compensation for your injuries.
$32 Million Wrongful Death
$26 Million Truck Accident
$17.5 Million Car Accident
$12 Million Product Liability
$9 Million Truck Accident
$8 Million Truck Accident
$8 Million Truck Accident
$7.5 Million Auto Accident
$6.9 Million Garbage Truck Accident
$6.5 Million Traumatic Brain Injury
$5 Million Medical Malpractice
$5 Million Bus Accidents
Property owners have a responsibility to keep their properties free from hazards. But if you suffer an injury on someone else's property caused by hazardous conditions, the homeowner, landlord, or proprietor may be held accountable. Not sure if you have a case? Contact a Hazleton premises liability lawyer at Munley Law Personal Injury Attorneys for a free consultation to get the answers you need.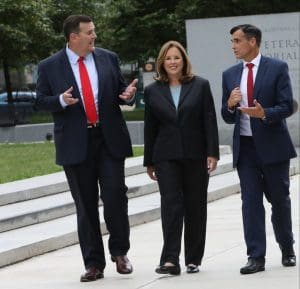 The premises liability lawyers at Munley Law Personal Injury Attorneys work diligently on behalf of our clients in the Hazleton area to investigate and document the negligence of a property owner and seek maximum compensation for the injured. Our board-certified attorneys have recovered millions of dollars for slip and fall, dog bite, and accident victims. Our record of success and exceptional client services have earned us the highest possible ratings from our clients and our fellow attorneys. We have consistently been named among the Best Lawyers in America, Pennsylvania Super Lawyers, Top 100 Trial Lawyers in Pennsylvania, and among the nation's Multi-Million Dollar Advocates. With more than 60 years of experience in personal injury and premises liability cases, we can help get you the compensation you need.
Chat live, email us, or call [phone-number] today for a free consultation. There is never a fee unless we win your case.
How Will a Premises Liability Lawyer Help You With Your Case?
Property owners sometimes cut corners when it comes to safety and maintenance, creating hazardous conditions that can cause serious injury. Accidents and injuries can occur on any property in Hazleton, from a person's private residence or apartment complex to hotels, grocery stores, restaurants, fitness centers, publicly owned swimming pools, construction sites, or places of business. Injuries can range from broken bones to much more serious conditions, such as head trauma, electrocution, or carbon monoxide poisoning.  If someone else's negligence leads to a serious injury or wrongful death, you need an attorney you can count on.
A Hazleton premises liability lawyer at our firm will perform a thorough investigation and ensure that the person at fault is held responsible for the harm that they caused. We can gather the evidence from the store's video cameras and collect witness testimonials to help strengthen your claim. We will walk you through every step of your claim and negotiate with the insurance company to make sure you get the compensation needed to pay your expenses.
Having an experienced accident attorney by your side through the claim process not only gives you peace of mind but you may receive the maximum compensation available for your injuries. And, if we are unable to negotiate a settlement with the insurance company, our Hazleton premises liability lawyer will fight on your behalf in the courtroom.
What are the Common Types of Premises Liability Accidents?
The most common locations of premises liability accidents include:
Grocery stores
Restaurants
Fitness centers and gyms
Hotels
Construction sites
Swimming pools
Hospitals
Apartment complexes
Sopping malls and retail stores
Concert venues and arenas
Movie theaters
Playgrounds
Amusement parks
Common types of premises liability accidents in Hazleton include but are not limited to:
Slip and Fall Accidents
Slip and falls are the most common type of premises liability accidents. Slip and fall accidents can occur when a property owner fails to maintain and properly inspect a property regularly. Falls can result from an icy sidewalk or parking lot, spills in grocery stores, freshly mopped floors, uneven pathways, or other hazards or defects.
Property owners or managers may fail to clear a hazard or post a warning sign alerting visitors to the potential danger. As a result of this type of negligence, a slip and fall can occur. Slip or trip and fall injuries in Hazleton can include everything from broken bones, sprains, and nerve damage to head and neck injuries including concussions and traumatic brain injuries.
Construction Site Accidents
Negligence by property owners on construction sites can lead to serious injuries for both visitors and those working at the site. Falls from unsecured ladders, scaffolding collapses, injuries from defective power tools, trip and falls, electrocution from exposed electrical wires and boxes, falling construction debris and equipment, and heavy machinery accidents seriously injure construction workers in the Hazleton area every day.
For workers involved in a construction site accident, they may file a workers' compensation claim to recover the medical expenses and lost wages caused by the accident.
Dog Bites
Whether a dog bites someone in public or at a private residence, the owner bears responsibility.  Dog bite injuries in Hazleton can leave victims with permanent physical and psychological scars. Pennsylvania law requires dog owners to have full control over their dogs at all times. Dog owners must keep their pets on a leash and under control when in public.
Dog bites can cause broken bones, lacerations, nerve damage, eye and facial injuries, and can give someone rabies. Children are especially vulnerable to serious injury from a dog bite.
Negligent Security
If an establishment fails to provide the necessary security, and a patron suffers an assault, the establishment may be held responsible. It is the responsibility of the property owner to make sure property security measures are in place to protect the property and any visitors that approach. Examples of negligent security include:
Lack of security policies or security cameras
Improperly trained security staff
Inadequate lighting
Swimming Pool Accidents
Swimming pool accidents can cause drowning, near-drowning, and other serious injuries. Children most frequently suffer swimming pool injuries. If the pool itself is badly maintained or does not have adequate lifeguards on duty, the property manager may be accountable for drowning accidents. Whether the accident occurred in a privately owned pool, or one owned by a business or a government entity, a Hazleton premises liability lawyer will investigate every possible source of recovery for you.
What Types of Negligence Can Cause a Premises Liability Accident needing an Attorney?
Even when the cause of your injury is clear, it can be difficult to prove negligence. That's where we can help. An experienced Hazleton premises liability lawyer will determine all forms of negligence that may have led to your injury.
Some common violations include:
Icy sidewalks or parking lot
Inadequate lighting
Faulty equipment
Inadequate security
Poor maintenance
Uneven or broken sidewalks and pathways
Falling objects
Broken or inadequate handrails
Broken staircase
Faulty electrical wiring
Building code violations
Lack of adequate fire alarms and fire protection
Loose carpeting
Poorly marked steps, ramps, or slopes
Unfenced pool
Defective sidewalk
Unleashed dog
Presence of hazardous materials
Unmarked wet floors
Faulty scaffolding
Broken ladders
Faulty handrails
Malfunctioning elevator/escalator
Porch collapse
Property owners have a duty to keep their property free from hazards. When property owners, property managers, and commercial business owners fail to protect visitors from injury, you need an experienced Hazleton premises liability lawyer to fight for your rights. A fall, a dog bite, or another injury can leave you with mounting medical bills and time away from work.
As the victim of another person's negligence, you shouldn't have to bear these costs on your own.  If you have been injured in an accident on someone else's property, you have the right to seek full and fair compensation for your injuries. Before you negotiate a settlement with an insurance company or property owner, consult a Hazleton premises liability lawyer at Munley Law Personal Injury Attorneys. The consultation is free, and there's no fee unless we win.
Frequently Asked Questions About Premises Liability in Hazleton
What Do You Do If You Were Injured On Someone's Property in Hazleton?
Seek medical attention
Get contact information from any witnesses
Write down all details of the accident and note any dangerous conditions
Inform the manager or the homeowner about the accident
Call a Hazleton premises liability attorney at Munley Law Personal Injury Attorneys
How is Liability Determined in a Premises Liability Case?
A premises liability lawyer will prove liability by first establishing the property owner's duty of care, establishing that the property owner breached that duty of care, and establishing that as a result of that breach, a person was injured. If a person suffers serious injury on someone else's property, they may receive compensation for various damages. It is important to seek the advice of an experienced premises liability attorney in Hazleton who can help guide you through the process and talk to you honestly about your legal options. Victims may present different types of damage claims in a premises liability lawsuit, such as medical expenses, lost wages, and/or pain and suffering.
How Long do I Have to call a Personal Injury Lawyer to File a Lawsuit in Hazleton?
The amount of time you have to file a lawsuit after your injury is called the statute of limitations. The statute of limitations for filing for premises liability injuries in Pennsylvania is two years from the date of the incident.  The sooner you call an attorney, the sooner the investigation into your accident can begin and justice can be served.
As soon as possible, consult with a premises liability lawyer who will help you determine the next steps to take.
What If I Was Partly At Fault for the Accident? Can I Still File a Claim? Free consultation.
If you share some of the blame for the accident, it does affect your claim to a degree. In Pennsylvania, if you are found 50% or less responsible for the accident, you can receive compensation. However, if it's more than 50%, you may not receive damages for your claim.
For example, while visiting a friend at an apartment complex, instead of taking the stairs down you decide to ride the handrail down. The handrail is not secure to the wall and breaks underneath your weight, causing you to fall. You injure your back. Even though the handrail was faulty, you may have trouble filing a claim since you were doing something you should not have been doing at the time of the accident.
What is Attractive Nuisance in Liability Law?
When something on the private property causes harm to a trespassing child, this is considered an "attractive nuisance." A common example is swimming pools. If you have a pool on your property without a fence, your neighbor's child could trespass into your yard to go swimming. Instead of swimming, they fall into the pool. Even though the child had trespassed onto your property, you can still be held responsible under the attractive nuisance doctrine.
No Settlement, No Fee in Premises Liability Cases with our Law Firm
At Munley Law Personal Injury Attorneys, we understand the financial burdens that come with a serious injury, and we don't want the cost of an attorney to prevent you from getting the justice you deserve. Therefore, we do not collect a fee for our services unless we win your case. If we can't get you the money you need, you owe us nothing. That's our no-fee promise.
Reach out to a Hazleton premises liability lawyer at Munley Law Personal Injury Attorneys for a free consultation. Chat live, fill out our email form, or call [phone-number] today.
Hazelton Premises Liability Lawyer – Munley Law – Personal Injury Attorneys
law firm law firm law firm law firm law firm law firm law firm law law law law law law law law law law law accident attorneys accident attorneys accident attorneys accident attorneys pa pa pa pa pa pa pa pa pa pa pa pa pa pa west hazleton west hazleton west hazleton west hazleton west west west west rated premises rated premises rated premises rated premises liability rated premises liability rated premises liability serving west serving west serving west serving west hazleton serving west hazleton serving west hazleton top rated premises top rated premises top rated premises top rated premises liability top rated premises liability top rated premises liability plaintiff plaintiff plaintiff plaintiff liability lawyers liability lawyers liability lawyers liability lawyers liability lawyers plaintiff lawyer plaintiff lawyer plaintiff lawyer top rated top rated top rated legal legal legal legal legal legal legal legal firm firm firm firm firm firm firm firm firm firm serving serving serving serving serving serving serving serving serving hazleton serving hazleton serving hazleton serving hazleton serving hazleton super lawyers super lawyers super lawyers super lawyers super lawyers top top top estate estate estate county county county products liability products liability products liability products liability products liability products liability products liability products liability products liability products liability premises liability lawyers premises liability lawyers premises liability lawyers premises liability lawyers premises liability lawyers lawyers lawyers lawyers lawyers lawyers lawyers lawyers lawyers lawyers lawyers lawyers lawyers lawyers lawyers
Hazleton Practice Areas
Munley Law Personal Injury Attorneys
197 N Cedar St,
Hazleton, PA 18201
+15705369498