Injured workers in Philadelphia have a right to benefits under the workers' compensation system.
The Philadelphia workers' compensation attorneys at Munley Law have been serving the residents and workers of Philadelphia for more than 60 years.  Munley Law is nationally recognized for our work on behalf of our clients. We are consistently named to the Best Lawyers in America lists. Our attorneys are board certified by the National Board of Trial Advocacy and have obtained millions for our clients who have sustained an injury in the workplace.
We can help you receive the benefits you deserve. Our Philadelphia workers' compensation law firm understands that the aftermath of a work-related accident can be devastating. Workers' compensation attorney Caroline Munley is certified as a specialist in the practice of workers' compensation law by the Pennsylvania Bar Association's Section on Workers' Compensation Law as authorized by the Pennsylvania Supreme Court.
Contact us now for a FREE case evaluation for your workman's compensation case. Call, email, or chat online. A member of our work accident injury team will get back to you right away.
What is the Economic Impact of Philadelphia?
Philly is the economic hub of Pennsylvania state and our surrounding metropolitan area which comprises cities from three states. Strategically located on the busy I-95 corridor, having a bustling international airport, rail service, and one of the largest shipping ports in the country, Philadelphia has long been a vibrant and industrious city.
With world-renowned historical sites, parks, recreation, museums, art, and an unrivaled food scene, Philly packs an immense economic punch.
With a total number of about 740,600 jobs in the city and a staggering 253,000 people commuting into Philadelphia city every day for work, it is not an exaggeration to say Philly is a city kept moving by its workforce.
But what happens when you are hurt at work in Philadelphia? Where is the protection for injured workers?
Call the expert Philadelphia workers' compensation attorneys at Munley Law today for a free case evaluation. Having an experienced lawyer on your side can help assure you receive your maximum allowed benefits. Call us today for a free case evaluation or fill out our contact form and one of our experienced worker's comp attorneys will reach out.
If you are suffering from an occupational injury you need to know that you have rights. Workers compensation insurance also known as workers comp is a state-mandated insurance program to protect workers in the event a work-related injury occurs or for workers suffering from an occupational disease.
Almost all employees are covered by workers' compensation coverage, regardless of their industry or status as full or part-time employees.
What is Workers' Compensation?
Workers' compensation is an insurance program that provides coverage for workers who have suffered injury or occupational disease during the course of their employment.
If you suffered an injury or have become sick from workplace conditions in Philadelphia, you have the right to receive workers' compensation from your place of employment to cover your medical expenses and lost wages for your injury or illness.
The Pennsylvania Workers Compensation Act of 1915 enshrined the state workers' compensation insurance for all employees. PA employers can obtain workers' comp insurance through a licensed insurance carrier or the State Workers' Insurance Fund.
Employees in Philadelphia are covered for the entire period of their employment. Coverage begins on the first day on the job. Injuries or diseases caused or aggravated by workplace duties are covered under workers' compensation, regardless of the employee's previous physical condition.
I Live in NJ But Work in Philly. Do I Want a PA Workers Comp Lawyer?
Yes. If you work in Philadelphia, you are covered by PA worker's compensation coverage, even if you live in another state such as New Jersey or Delaware. If you are having trouble with your workers' compensation benefits, you will want an experienced workers' compensation attorney that practices in Pennsylvania, not an attorney from the state you live in.
Are All Employees Covered By Workers' Compensation?
This is one of our most frequently asked questions. The simple answer is yes. Though there are a few exceptions.
According to the PA Department of Labor and Industry, workers' comp coverage is mandatory for most employers under Pennsylvania law. Employers who do not have workers' compensation coverage may be subject to lawsuits by employees and to criminal prosecution by the Commonwealth.
Some employers are exempted from workers' comp coverage. Exemptions include:
People covered under other workers' compensation acts, such as railroad workers, longshoremen and federal employees
Domestic servants (coverage is optional)
Agricultural workers who work fewer than 30 days or earn less than $1,200 in a calendar year from one employer
Employees who have requested, and been granted, exemption due to religious beliefs or their executive status in certain corporations
You have the right to workers comp regardless of your status as a full-time or part-time or seasonal worker.
What Qualifies As a Work Injury?
According to Section 301(c)(1) of the Pennsylvania Workers' Compensation Act, 77 P.S. §411(1). the only requirement to qualify for work-related injuries is that the condition must be related to the worker's employment.
Injuries resulting from workplace accidents and incidents as well as pre-existing conditions that are aggravated by regular job duties and also disease or illness resulting from workplace conditions are all covered by workers comp insurance.
Do I Have to Notify My Employer of My Injury? If So, When?
You must ALWAYS notify your employer of your injury and you should put your notification in writing. If you have given your employer verbal notification, provide a detailed follow-up in writing. Include the location, date, time, and circumstances under which the injury occurred. You have 120 days to notify your employer of your injury but do not wait.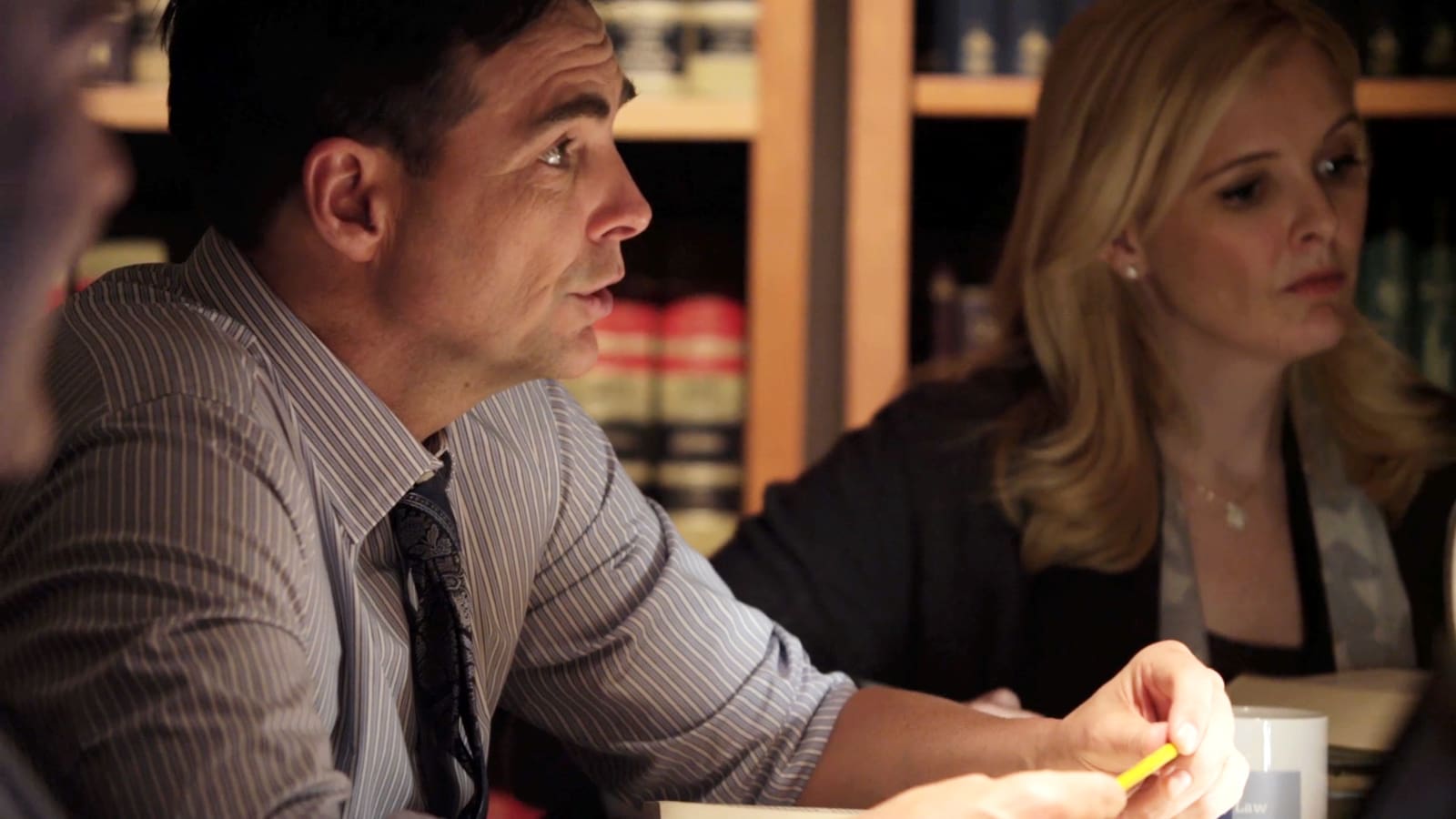 How Long Does My Employer Have to Approve My Claim?
The Pennsylvania Workers' Compensation Act stipulates that your employer and their insurer have 21 calendar days to agree that your injury or disease is work-related and to approve your claim for your work-related injuries or to deny your claim.
How Do I File a Workers' Compensation Claim?
First step: Report your injury or illness to your employer. An injured employee is required to provide notice within 21 days of the date of the injury but do not wait. Report all injuries to your employer as soon as possible. Notice given more than 120 days from the date of injury may result in the loss of workers' compensation unless the employer already knew of the injury. In the case of an injury or illness caused over time, the employee must report the injury or illness according to these timeframes after receiving an official diagnosis.
Once notified, the employer will provide you with the required paperwork to be completed by you. Once you report your injury or illness, your employer will provide you with your claim form which is to be filled out and returned to them. This form will request all of the details of the injury or illness. You should also be provided a "report of injury" form which will be submitted to PA's Workers Compensation Board.
Next, the employer reports the injury to Pennsylvania and files your claim with their workers' comp insurance company. Your employer will send the claim form to your workers' comp insurance carrier and your doctor will submit an additional medical report.
The insurer approves or denies the claim. The claim is filed. It is now in the hands of the worker's comp insurance company to approve or deny your benefits.
If your claim is approved, the insurance company will inform your employer and contact you with benefit details. You and your workers' compensation attorney (if you have one) can now:
Accept the employer's workers comp insurance company's benefits offer, which may cover the costs of medical expenses, disability benefits, and some of your lost wages or you can
Negotiate for a lump-sum settlement or a larger "structured" settlement.
What Should I Do If My Workers' Compensation Claim is Denied?
If the insurer refuses to reimburse you in the case of workers' compensation, you're likely to receive a letter explaining the reasons and methods of appeal. If your employer's insurer denies your payments you and your attorney, if you have one, have the option to:
Request a review for reconsideration from the insurance company
File a formal appeal, through the PA state workers' compensation board
Does Workers' Compensation Cover Only My Medical Bills?
Workers' comp is there to protect Philadelphia workers. It covers expenses for the diagnosis and medical care for workplace injuries or illnesses. The program can also pay out temporary disability payments while you recover and are you are unable to work.
Coverage will cover not only medical bills incurred by injured employees but also will provide some partial coverage for lost wages due to the injury or occupational disease.
What Is a "PPO"?
A Preferred Provider Organization (PPO), is a list of approved healthcare providers specializing in workers' compensation. The Pennsylvania Workers' Compensation Act gives employers the right to establish and post a panel of health care providers designated by them.
This list (also called a panel) must be posted according to state guidelines and must be acknowledged by all employees. When properly posted, an injured worker must seek treatment for their occupational injury with one of the designated providers on the panel.
What Is an "IME"? Do I Have to Attend One?
The Pennsylvania Workers' Compensation Act provides that your employer and their insurance company have the right to have an injured worker examined by an independent doctor chosen by them. This is known as an Independent Medical Exam (IME).
These doctors are different than your treating doctors and are paid by your employer to perform an independent evaluation. You are generally required to attend these exams (which are sometimes called IMEs) up to twice annually; there are exceptions so speak with your attorney before making plans to attend your IME.
Can I Be Fired For Filing a Workers Comp Claim in Philadelphia?
No. It is illegal for your employer to fire an injured worker for filing for compensation insurance for their workplace injuries. Be sure to notify your employer, seek medical treatment and file your documents on time then find an expert workers comp lawyer to make sure the benefits paid are enough to cover your medical care and lost wages. Your lawyer will also help you protect yourself against an employer trying to "retaliate" for your reported work-related injury.
Can the Insurance Company Take Photos of Me or Use My Social Media Against Me in Court?
In short: yes, they can. It is not uncommon for workers' compensation insurance companies to hire a private investigator (or have one on the payroll) to investigate and even follow injured employees during their daily activities or to investigate them online including their social media pages. It is not illegal for a private investigator to observe you in a public place or even for them to take photos and videos to be used as evidence against you. PA law does prohibit investigators from entering your private property or home without your consent.
That's why it's important not to mention anything on social media about your work injury. Always be careful with what you post on social media; it could hurt you in the end.
Do Most Workers' Compensation Cases End in a Settlement?
Most worker's compensation cases do end in a settlement but there are instances where both parties have to pursue the claim in the court system.
In a vast majority of cases, the insurance company or employer can come to a settlement with injured workers that works best for both sides.
If for any reason, the parties cannot agree on a settlement, a workers comp case can be sent to a judge to make a ruling.
In the case of a trial, you should have an experienced lawyer by your side. The workers compensation lawyers at Munley Law have been representing the hardworking people of PA for more than 60 years. We have the experience as trial lawyers if your case does go to court, and we have the negotiating power to ensure you receive a fair settlement.
Contact us today for a free consultation.
How Much Will a Philadelphia Workers Comp Attorney Cost?
Your consultation is free and your attorney at Munley Law will not charge you a penny until your benefits are received.
We are here to help.  Contact us now for a FREE case evaluation for your workman's compensation case. Call, email, or chat online. A member of our work accident injury team will get back to you right away.
Philadelphia Practice Areas
Munley Law Personal Injury Attorneys
1617 John F Kennedy Blvd
Suite 1690,
Philadelphia, PA 19103
(215) 515-7747