Exploring Pain and Suffering Workers Comp Claims
After a job injury, there can be damages beyond the physical. If you're wondering "Can I Sue Workers' Comp for Pain and Suffering?," the short answer to this important question is no. The Pennsylvania Workers' Compensation Act does not allow employees to collect damages for pain and suffering after a workplace accident. According to the law, workers may only collect workers' comp benefits for medical expenses and lost wages.
However, even though an employee cannot recover pain and suffering damages through workers' compensation, there are still legal options they should explore. There are certain situations where a worker can file a third-party claim against another party or parties who were responsible for your work-related injury. For example, if you are a construction worker and suffer a work injury due to the negligence of the general contractor, you can pursue a lawsuit directly against the general contractor for pain and suffering.
The Pennsylvania workers' compensation lawyers at Munley Law Personal Injury Attorneys are deeply knowledgeable in Pennsylvania workers' comp laws and the different legal avenues their clients can take to recover damages for their workplace injury.
Contact us today for a free consultation with one of Munley's expert workers' compensation attorneys who can guide you through the claims process and decide the best strategy to secure a favorable settlement for you.
What is Workers' Compensation?
Worker's compensation is insurance coverage that pays injured employees who were hurt on the job. The Pennsylvania Workmen's (Workers') Compensation Act is meant to protect both the employee and the employer with this coverage. By law, Pennsylvania employers must acquire workers' compensation coverage when they open their business. They pay for the insurance policy that pays out their employee if he or she is hurt on the job. In return, the employee waives all rights to sue the employer directly when a workplace injury occurs. Coverage begins on the employee's first day on the job.
There are some employers who are exempted from workers' compensation coverage. They include railroad workers, longshoremen, federal employees, domestic servants, agriculture workers, and any employee who requested exemption due to religious beliefs or executive statuses in certain corporations.
The Munley workers' compensation attorneys have years of experience and high success rates in settling workers' comp claims for their clients. If you believe you have a workers' comp claim, but do not know how to start the process, call Munley Law Personal Injury Attorneys today for a free consultation with a seasoned workers' compensation lawyer.
Suing for Pain and Suffering: Third-Party Defendants
Workers' compensation claim benefits equal to about two-thirds of your weekly pay. If you are seriously injured on the job, the benefits you receive through workers' comp may not be enough. A third-party claim may help make up the difference in your lost wages.
Third-party claims are handled more like typical personal injury claims. While you only have 120 days to file a workers' comp claim after suffering a work injury, you have up to two years to file a third party claim against the negligent party or parties that were responsible for your workplace injury. It is important to note that workers' compensation doesn't have to be proven by the employee. Third-party claims, however, need to be proven, which is why it is essential to have a Munley personal injury lawyer by your side to fight for your rights to proper compensation.
What are Common Third-Party Claims?
There are a number of ways employees can suffer workplace injuries. Common claims made against third parties are:
Equipment malfunctions: If you are injured by a faulty piece of equipment at your workplace, a claim can be made against the manufacturer of the equipment for product liability.
Car/truck accidents: If you drive for a living, or are driving for a work-related task and are involved in a car accident, you may file a third-party claim against the negligent driver who caused the accident.
Toxic substances: If you are exposed to a toxic substance at work, like asbestos, your Munley workers' compensation lawyer can file a claim against the manufacturer of that substance.
Construction Zones: If you work at a construction site and your work injury was caused by someone other than your employer, you may be able to file a claim against that person's insurance company. This can include subcontractors, vendors, general contractors, or suppliers.
What Are the Steps I Should Take After I Suffered a Workplace Injury? 
The first step is to report your work-related accident to your immediate supervisor and fill out an accident report. An employee must inform their supervisor of the work injury within 120 days from the date of the injury. While that may seem like a long time, if your work injury leaves you incapable of returning to work, medical bills pile up quickly, especially when you're losing out on wages you were expecting before you were injured. If you do not inform your supervisor within the 120-day window, your claim may be denied by your employer.
Your employer has 7 days to report the injury to their insurance company. Once your employer reports the injury, a workers' compensation insurance representative may reach out for details regarding your work injury. Make sure to speak to a workers' compensation lawyer before you speak to an insurance representative. Do not sign any document or offer of settlement until you receive legal advice from a lawyer regarding your case. 
If the injury you suffered is significant enough for you to miss work, your employer must report the accident to the Bureau of Workers' Compensation. Once the claim is submitted, your employer has 21 days to decide if they will accept or deny your claim.
If your claim is denied, reach out to a Munley workers' compensation lawyer for a free consultation to discuss options moving forward. You have the right to go through the appeals process and move your case all the way up to the Supreme Court, if necessary.
Why Should I Choose Munley Law Personal Injury Attorneys to Represent Me? 
Munley Law Personal Injury Attorneys is a family-owned practice that was established in 1959 by Robert Munley. It is owned and operated today by his six children, who each have a passion for fighting for those who cannot fight for themselves.
Many smaller firms in Pennsylvania do not have the resources to see a workers' compensation claim past the first few stages. The workers' compensation lawyers at Munley Law Personal Injury Attorneys, however, prepare every claim as if it were going to trial. They have the financial backing to see your case through until the very end – even if it has to go all the way up to the Supreme Court. Your workers' compensation attorney will be by your side every step of the way.
The workers' compensation lawyers at Munley Law Personal Injury Attorneys make a promise to each of their clients: they do not get paid unless a settlement or verdict is rendered in your favor. This means you will not have the financial burden of having to pay a lawyer while you're still trying to recover workers' compensation benefits for your workplace injuries. While the personal injury lawyers at Munley take care of the claims process, they allow you to focus on the most important thing – a full and complete recovery. Call today for a free consultation with a skilled workers' compensation lawyer and take the first step to securing the workers' compensation benefits you deserve for your injuries.
Workers' Compensation FAQ
Is there a statute of limitations for workers' compensation claims?
A: Yes, there is a statute of limitations for filing workers' compensation claims. You have three years to file a claim from the date of the injury or disability. If you suffer a disease, such as mesothelioma from asbestos exposure, you have 300 weeks from the date you were last employed at the job where you developed the disease.
What is a specific loss injury?
A: A specific loss injury is a work injury that leads to permanent scarring or disfigurement, loss of a limb, or impaired use of a body part. Compensation for specific loss injuries can be added to typical workers' compensation benefits. However, these payments, unlike regular workers' compensation benefits, may not stop even if you return to work. The same 120 day rule applies to specific loss injuries – make sure to inform your employer about the work injury immediately.
The state of Pennsylvania offers different payment rates for different body parts that were affected in specific loss injuries. For example, for the employee who lost a hand in the course of their job duties will receive 335 weeks of payments. For the loss of a leg, the employee will receive 410 weeks of payments. Speak to your Munley workers' compensation attorney for more information on how you can pursue a specific loss claim in addition to your regular workers' compensation payments.
My employer refuses to pay my workers' compensation benefits. What should I do?
A: An employer is not allowed to violate the Pennsylvania Workers' Compensation Act. Violations include:
Delaying payment without cause.
Terminating benefits unjustly.
Denying a claim due to an improper investigation of the work injury.
Failing to notify the injured worker their claim is denied within 21 days.
Denying the payment of medical bills.
If any of these violations occurred in your case, contact a Munley workers' compensation lawyer right away to file a penalty petition. A penalty petition is a motion the injured employee can file when the employer violates the Pennsylvania Workers' Compensation Act. The employee who files may be awarded up to 50 percent of past-due amount owed, plus interest, and attorney fees.
Hire an Experienced Workers Compensation Lawyer Today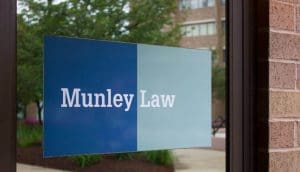 Experiencing an injury on the job can be a traumatic experience. Damages can be long-lasting and go beyond just the physical – you may be worried about job security, financial security, and more. Our team of workers compensation lawyers at Munley Law Personal Injury Attorneys have been fighting for the hardworking people of Pennsylvania for more than 60 years. Contact us today for a free consultation to discuss the specific details of your case. We're here to help.