Can I Sue After a Car Accident If I Was Not Hurt?
Can You Sue Someone for A Car Accident If You Are Not Hurt?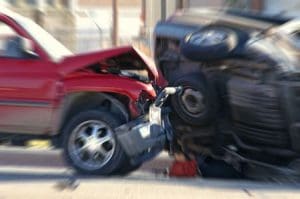 Yes, you can absolutely sue after a car accident even if you are not injured. Most likely, your course of action after this kind of collision will be to file a property damage suit. Your vehicle can still be severely damaged even if you thankfully were able to avoid getting hurt, and the cost of repairing that damage can be immense. Whether your car is beyond repair and you have to purchase a new vehicle altogether, or if it has been impacted such that the cost of repair is overwhelming, you have the right to pursue legal action.
Even if you suffered no physical injuries during an accident caused by the negligence of another driver, you could still recover property damages. You may also have to file a lawsuit seeking compensation for your lost property value but without legal fees. There may be liens against those who have been hit by cars or injured.
If your insurance company refuses to repair or replace a car you suffer heavy damage you might need to seek court action to have them repaired or replaced. The costs of accident-related automobile injuries are estimated to be approximately $150 billion.
Whether your car is beyond repair and you have to purchase a new vehicle altogether, or if it has been impacted such that the cost of repair is overwhelming, you have the right to pursue legal action.
Filing Car Accident Claim with Insurance Company
The best way to ensure you recover compensation and financial losses from insurance companies or liable parties in your car accident property damage settlement is to hire an experienced car accident property damage lawyer.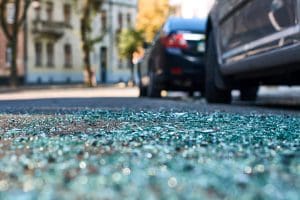 When filing a property damage claim, you will typically do so through the negligent party's insurance company. In a best-case scenario, this is where the issue can be resolved, and you will not need to escalate to the point of a lawsuit.
However, there are cases in which a motorist is, unfortunately, uninsured: in fact, the Insurance Research Council reports that this is the case for 1 in 8 drivers.
If the other party in your case does not have insurance, it may be that the only way to receive your compensation is to sue. There may also be a case where the offer from an insurance company is not satisfactory, and a lawsuit becomes necessary.
Building Your Property Damage Insurance Claim
If a lawsuit proves the best course of action, there are several things to keep in mind as you go about building your case or insurance claim. The role of the insurance company is often to take any avenue to avoid paying for any property damage.
It's important you have everything you need to prove your case.
In terms of property damage, you will need to prove the following facts:
Your property damage was caused by the other driver's actions
Essentially, you must prove that the property damage to your vehicle occurred as a direct result of the other driver.
The other driver failed to exercise a reasonable standard of care
Accidents happen, but here, it is your responsibility to prove that there was some degree of negligence on the other driver's part. That may include them texting, talking on the phone, or being otherwise irresponsibly distracted while driving
That their actions, and the accident, created a legitimate financial loss for you
Types of Compensation in Property Damages Case
In a property damage case, the types of compensation you can hope to receive from insurance companies or other liable parties include the following:
The price of either repairing or replacing your vehicle and anything else that was damaged or destroyed in the accident
The cost of a rental vehicle or public transportation while your vehicle is being repaired or replaced
Can I Sue After A Car Crash for Mental Distress?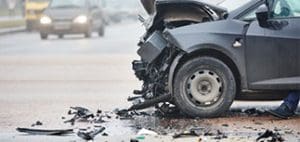 If you are experiencing severe mental distress as the result of a property damage-only accident, you may be able to receive various forms of compensation as well. This might include the cost of medication or the price of working with a mental health professional.
If you were in an accident and are experiencing symptoms such as depression, anxiety, PTSD, nightmares, new fears and phobias, or severe mood swings, you may have a case. These symptoms can also show up sometime after the accident, so it's important to keep an eye out and check in with yourself in the months following your incident.
Please remember that if you do experience any of these symptoms, it is crucial to seek the help of a mental health professional as soon as possible. Make sure you document your medical or mental health treatments thoroughly to ensure your costs can be included in your case.
If you did experience injuries or mental anguish for your claim, an experienced car accident attorney at Munley Law Personal Injury Attorneys can help you get the compensation you deserve. Call today for free consultations with a lawyer. While the experienced lawyers at Munley law handle car accidents throughout Pennsylvania, we also handle an array of important personal injury cases.
What Should I Do Immediately After an Accident?
In order to successfully receive any of the above, filing an accident report is often essential. The first thing you should do is call the police to the scene immediately after the accident and provide them with all the necessary information.
The police report will essentially be the official story of what took place and can help you in court. They will possibly gather witness statements and photographic evidence, but it may also be wise to do so yourself as well.
Any official reports of the accident with make your accident case even stronger. An experienced accident lawyer will use this as a baseline for your case. Call Munley Law Personal Injury Attorneys today to get a free case evaluation.
Hire an Experienced Car Accident Lawyer to Get Compensation for Your Injuries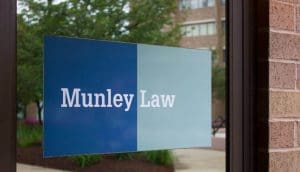 In any of these types of cases, hiring an experienced car accident attorney can prove extremely helpful in your car accident claim. If you are looking to sue after a car crash for any type of damages, a car crash lawyer will be critical to your success.
Especially in the case of dealing with an uninsured motorist, or seeking compensation for mental and psychological damage, a Munley accident attorney can be an essential tool as you navigate these complex legal processes. Munley Law Personal Injury Attorneys has experienced lawyers prepared to start your car accident claim.
An excellent, highly experienced personal injury lawyer at Munley Law Personal Injury Attorneys will work tirelessly for you in your car accident claim so that you can rest easy. If you were injured in a car accident, please contact us today for a free consultation.
Share this post: