Dangerous Philadelphia Roads for Car Accidents
A car accident can happen anywhere in Philadelphia. But there are some roads and intersections that are more dangerous than others. Accidents occur more often at certain locations that are more heavily traveled. There are also some roads that are inherently dangerous based upon the characteristics of the highway itself, such as narrow lanes, sharp curves, or reduced sightlines.
In fact, Philadelphia has four of the ten most dangerous road segments in Pennsylvania. Some intersections also have significantly higher crash statistics than other locations throughout Philadelphia.
If you were injured in a car accident on one of Philadelphia's deadliest roads, contact our legal team for a free consultation. We are happy to provide legal advice and discuss your legal options following a traffic accident in Philadelphia. Call us at 844-264-9911 to learn how our personal injury lawyers can help.
Philadelphia Has More Than a Quarter of State's Dangerous Roads
More than a quarter of the road segments considered among the deadliest road segments in Pennsylvania are located in Philadelphia. Twenty-four road segments in Philadelphia had at least four deaths, causing 155 total car crashes and 167 deaths. That's about a third of crash-related deaths.
If you were injured in an auto accident in Philadelphia, call the experienced car accident attorneys of Munley Law for your free consultation.
Pennsylvania's Most Dangerous Roads
Roosevelt Boulevard
According to data from the Pennsylvania Department of Transportation (PennDOT) and the National Highway Traffic Safety Administration (NHTSA), the 11-mile stretch of Roosevelt Boulevard in Philadelphia's Rhawnhurst neighborhood is the deadliest road in the state of Pennsylvania. It is also one of the most dangerous highways in the entire state.
From 2015-2017, this segment of Roosevelt Boulevard had more fatal crashes (26), deaths (30), and alcohol-involved fatalities (7) than any other road in North Philadelphia.

Passing through Pennypack Park and the Northeast Philadelphia Airport, this long stretch of road averaged about 38,000 vehicles daily. This makes "the Boulevard" busy, but not as busy as other highways and arterials in the state. It is not entirely clear why the Boulevard has the most accidents on all Pennsylvania roads.
The Delaware Expressway
The Delaware Expressway (I-95) in Northeast Philadelphia is hectic, especially during rush hour. The high number of drivers and vehicles leads to more car accidents. In a three-year period, this 30-mile stretch of road saw 16 fatal car accidents.
The Schuykill Expressway
The Schuylkill Expressway is important since it connects the city of Philadelphia to King of Prussia. With over 160,00 vehicles using the Schuykill daily, it is the busiest stretch of road in the city. Because it was constructed prior to modern safety standards, it has narrow lanes and inadequate merge areas, both of which led to ten car accidents with twelve fatalities in a three-year period.
Broad Street
Broad Street is one of the major roads in Philadelphia delivering traffic to larger thoroughfares. This long stretch of arterial road from City Hall through North Philadelphia has many auto accidents every year. Crash statistics for a three-year period are eight accidents with nine deaths.
Lehigh and Bustleton Avenues
Bustleton Avenue runs through North and Northeast Philadelphia and is a busy road that sees many serious accidents each year. Lehigh Avenue, which traverses North Philadelphia, is one of the most dangerous roads.
What Are the Most Dangerous Intersections in Philadelphia?
In addition to the dangerous roads in Philadelphia, there are many dangerous intersections throughout the city.
Grant Avenue and Southwest 49th Street
This high-traffic intersection is located in the middle of Southwest Philadelphia. Many accidents occur at this intersection, resulting in injured drivers and passengers. Thankfully, there are not a lot of fatalities in crashes at this intersection on an annual basis. Still, the crashes here are a large portion of the city's car accidents.
Grant Avenue and Roosevelt Boulevard
The intersection where Grant Avenue and Roosevelt Boulevard meet is one of the most dangerous roads in the state of Pennsylvania. The City of Philadelphia has tried to reduce accidents by installing red-light cameras on both streets. Unfortunately, it is not clear if these changes have reduced the number of crashes more than if the intersection had been left unchanged.
Red Lion Road and Roosevelt Boulevard
Everyone traveling past Bryn Athyn College to Northeast Philadelphia Airport has seen the confusing traffic at this intersection. This junction is home to dozens of accidents every year.
Frequently Asked Questions About Car Accidents
If you were injured in a car crash on one of Philadelphia's most dangerous highways, contact our legal team for a free consultation. We are happy to provide legal advice and discuss your legal options following a car crash in Pennsylvania.
1. What should I do if I was injured on one of Philadelphia's dangerous roads?
If you were involved in a car crash, file a police report and speak with law enforcement at the scene or as soon as possible. Next, contact a personal injury attorney.
You do not have to speak to the other drivers or their insurers about your injuries. It is better to speak to a lawyer before you talk with them. Insurance companies often try to obtain information from victims to reduce any amount they must pay. They can also try to get you to admit you were at fault. This is why it is best to speak with an experienced car accident attorney first.
2. How long do I have to file a personal injury case?
The statute of limitations in Pennsylvania is two years. This means you have only two years from the time of the incident to file a lawsuit. If you do not start your lawsuit in court within two years, you will not be able to receive compensation from the at-fault parties. Because of this short timeframe, it is important for you to contact a lawyer as soon as possible.
3. Do I need a lawyer?
Yes, almost always, especially if your medical bills are high or you have serious injuries. Because of the two-year window for filing a lawsuit, it is very important to speak with an experienced attorney as soon as possible.
In order to receive compensation, you must prove the negligence or recklessness of the other drivers. An experienced and skilled personal injury lawyer familiar with car accidents can help you.
You must also show that the at-fault party or the insurance company is required to pay for your losses. The experienced lawyers at our law firm have over 100 years of combined experience representing many drivers who suffered common injuries on some of Pennsylvania's deadly segments of highway.
Our law firm will guide you through the legal process. We collect evidence and handle discussions with witnesses, other attorneys, and insurers. Most importantly, we fight for your rights so you can receive fair compensation.
4. Who can file claims for car accidents?
Anyone hurt in an accident on any of Philadelphia's most dangerous roads can file a claim. This includes:
You may also be able to file a wrongful death lawsuit if your loved one was killed in a car crash with a commercial vehicle.
5. What are the common causes of crashes and fatal crashes?
The most common causes include:
distracted driving
not keeping hands on the steering wheel
not complying with speed limits
disregarding red lights and stop signs
improper merging on the highway
failure to see people crossing the street, leading to pedestrian accidents
Call for your free initial consultation today.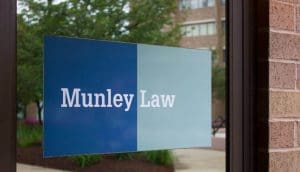 If you or a loved one were injured on the Schuylkill Expressway or any of the deadliest stretch of Pennsylvania highway, call our legal team today for a free, no-obligation consultation with an experienced highway accident attorney. The attorneys in our law firm can explain your rights.
After conducting a free case review, we can help you understand what compensation you might be able to receive for medical expenses and other losses. Because obtaining the compensation you deserve for your injuries and losses can be complicated, we are here to help you.
Call (570) 399-0406 or contact Munley Law today for a free consultation, with no obligations, to discuss your accident and options.