Injured Due to Negligence? A Philadelphia Personal Injury Lawyer Can Help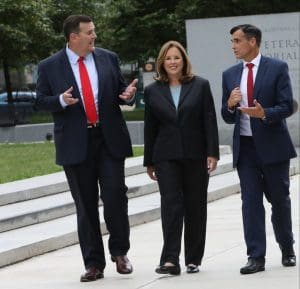 A personal injury lawyer should be used anytime there is an injury, either physical or emotional, resulting from possible negligence. If you're asking "when should a Philadelphia personal injury lawyer be used?" the answer could be many different scenarios. This might look like a lot of different situations ranging from a car or truck accident to slipping and falling on a construction site.
Many different types of accidents might necessitate the use of a Philadelphia personal injury lawyer. Think bus (SEPTA) accidents, slip and fall accidents, car accidents resulting in injuries, construction site dangers that resulted in harm to you or one of your loved ones.
At Munley Law Personal Injury Attorneys, we work on a contingent basis. We only get paid if we win your case. Contact us today for a free consultation.
Types of Personal Injury Accidents
If you have suffered an injury due to someone else's negligence – hit by an at-fault truck driver, slipped because a property owner didn't clean up, or misdiagnosed for a serious disease – you may have a personal injury claim. Some examples of when you should contact a Philadelphia personal injury lawyer are:
Public Transportation accident: This could be a bus, train, or trolley accident, or any other situation regarding a SEPTA mode of transportation, facility, or employee. Recently an Action News (local Channel 6 ABC) looked into SEPTA's safety record and found an alarming trend.  A common Amtrak accident might be falling when boarding the train, or if the train comes to an abrupt stop and injures you (or one of your loved ones)
Construction site-related injuries: Did something fall on you from an unsafe construction site? Or were you not properly made aware of any hazards and you slipped and fell? These are common examples of injuries resulting from poorly-secured construction materials.
Car or truck accidents: Motor vehicle accidents can range from fender benders on Interstate-76 to serious accidents resulting in death or life-threatening injuries. It is important to work with a Philadelphia personal injury lawyers who understand Philadelphia-area highways and common places where accidents occur.
While the other driver may be at fault, the Pennsylvania Department of Transportation (PENNDOT) or other government agencies might also be liable if they knew there was a dangerous area and did not act accordingly. For example, PennDOT was recently sued over a tree that fell on the highway and crushed a passing car. In this case, a Philadelphia personal injury attorney was able to reach a settlement with the landowner where the tree fell from.
Medical malpractice: If you have been misdiagnosed by a doctor, which resulted in pain and suffering, medical treatments, and more, you are the victim of medical malpractice. Many personal injury attorneys specialize in medical malpractice claims. In some instances, medical malpractice can result in birth injury or wrongful death. In these cases, a personal injury attorney can file a personal injury claim on behalf of the victim's loved ones.
Workers compensation: If you have been injured on the job, you're likely entitled to workers compensation benefits, which falls under personal injury law. Whether it's a serious injury or something minor that keeps you from performing your job duties, many Philadelphia personal injury lawyers specialize in personal injury claims that fall under workers comp.
This is not a complete list of every type of personal injury law. You could be injured riding a bike, shopping in a retail store, on a construction site, in a hospital. The opportunities are unfortunately endless. If you have been injured and feel like you may have a potential personal injury lawsuit, an experienced personal injury attorney can help. Personal injury claims can be complicated and take skills, negotiating, and experience to ensure you receive maximum compensation.
The Philadelphia personal injury attorneys at Munley Law Personal Injury Attorneys work on a contingent basis, which means we don't get paid unless we win your personal injury case. Contact us today for a free consultation.
Frequently Asked Questions in Personal Injury Claims
Q: Do I Have a Case, and If So, Is My Personal Injury Claim Worth Anything?
In order to determine the strength of personal injury cases, it is important to first speak with an attorney that specializes in Philadelphia personal injury law. On top of working on a contingent fee basis, many personal injury lawyers offer a free initial consultation to determine how strong your case is, what potential you might be owed for your damages and suffering, and what next steps make the most sense in your unique situation.
It is also important to save any information that might be relevant to your personal injury lawsuit because this documentation will contribute to the overall strength of your personal injury case. That is to say, the more information you have that can prove you were injured because of another party's negligence, the more information your team of personal injury lawyers will have to work with. This type of relevant information for helping your case might include:
Pictures or other documentation from a car, truck, or other vehicular accident
Medical bills or other medical records related to your accident
Doctor's notes and doctor's recommendations regarding the long lasting severe injuries from your accident
Government records, such as disability collection information
Workers compensation claim information
Q: How Should I Handle an Insurance Company?
Insurance companies have teams of lawyers that work to minimize claims for a living. Specifically, this means their attorneys are trained to work in their favor, meaning they want to diminish your claim and if applicable, assign partial or full blame on your behalf.
Insurance companies often have large teams of lawyers whose jobs it is to minimize claims. So, it is very important that you work with a Philadelphia personal injury attorney who has gone head to head with insurance companies. A personal injury lawyer who knows the specific ins and outs of Philadelphia personal injury law – especially as it relates to insurance claims and compensation.
In all personal injury claims, it's imperative you make sure you keep documentation of medical records, doctor's notes, and anything you might have from the actual accident itself (including pictures, witness statements, and the original insurance documents). This will greatly improve your personal injury claim as your personal injury attorney works with the insurance company.
Q: Does Your Case Involve a Local, State, or Federal Government Agency?
When you are working through your personal injury case, it's important whether or not your case involves a local, state, or federal government agency. This could be the city of Philadelphia (an example of a local government agency), like if you were injured by a falling brick at City Hall, for example.
It could also involve the federal government, like if something happened while being searched by Transportation Security Administration (TSA) agents at Philadelphia International Airport. Since lawsuits involving local, state, and federal government entities have specific nuances, it is important to work with a Philadelphia personal injury attorney who has experience in this line of work and have worked to settle cases with government officials in the past.
Q: Has the Other Party in Your Case Already Hired a Lawyer?
Many times if you were involved in a car accident or another incident that resulted in severe injuries, you might be going up against someone (or a company) that has already hired a team of personal injury lawyers. If this is the case, it is important to speak with your own Philadelphia personal injury attorney immediately. You will want someone by your side who is trained in understanding the nuances of personal injury law.
A personal injury attorney will ensure you are protected and will fight for your personal injury claim to yield financial compensation to cover any damages or injuries you may have sustained during your accident.
Q: Are Your Injuries (Physical or Emotional) Long Lasting?
If your injuries from an incident involve long-lasting serious injuries that impact your quality of life, it's important to have a personal injury lawyer by your side. You should be focusing on your recovery and if your injuries are sustained over several months, several years, or even over a lifetime, it is important to speak with a Philadelphia personal injury lawyer immediately. Most personal injury attorneys do not get paid unless you do, so it never hurts to get a free consultation.
Q: Do You Have Medical Bills Resulting From Your Accident or Injury?
Unfortunately, many injuries result in time spent in the hospital – both at the initial time of the injury and during follow-up appointments. If you were injured at the fault of someone else, it is important to speak to a personal injury lawyer because the other party that caused your injury might be responsible for paying your economic damages including medical treatment, medical bills and future medical expenses. along with other compensation. If you or a loved one have medical bills as a result of an injury caused by someone else, you should contact a personal injury lawyer as soon as you are able to.
Experienced Philadelphia Personal Injury Attorneys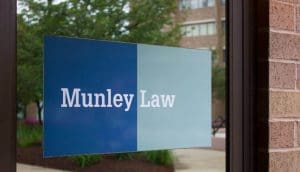 At Munley Law Personal Injury Attorneys, we have a passion for personal injury law. Our personal injury law firm was founded more than 60 years ago. In that time, our team of Philadelphia personal injury attorneys have been helping victims recover from serious injuries with financial compensation to cover everything from medical bills to lost wages and emotional distress.
Don't try to recover alone. Filing a personal injury lawsuit with experienced Philadelphia personal injury attorneys can be simple and pain-free. We offer free consultations, where you can understand your options and explain the details of your personal injury case with an experienced personal injury law firm.
Our Philadelphia injury lawyers are ready to hear your case and win you fair compensation. To speak to a skilled  lawyer today, contact Munley Law Personal Injury Attorneys for a free consultation.