If You Get Into an Accident With a Semi Truck in Pittsburgh, Munley Law Personal Injury Attorneys is Here to Help.
An accident with a semi truck can result in major injuries and extensive damage. It can turn your whole world upside in an instant. After the accident, you will be facing large medical bills and lost income. In many cases, a catastrophic semi truck accident can claim the life of someone you love. If you get into a semi truck accident in Pittsburgh, you will need an experienced semi truck accident lawyer from Munley Law Personal Injury Attorneys to help you with your claim.
$32 Million Wrongful Death
$26 Million Truck Accident
$17.5 Million Car Accident
$12 Million Product Liability
$9 Million Truck Accident
$8 Million Truck Accident
$8 Million Truck Accident
$7.5 Million Auto Accident
$6.9 Million Garbage Truck Accident
$6.5 Million Traumatic Brain Injury
$5 Million Medical Malpractice
$5 Million Bus Accidents
It is true, the vast majority of commercial semi-truck accident cases settle out of court. The main goal of the insurers representing trucking companies is to limit their liability and minimize the payout. Out-of-court settlements may be faster and easier, but at Munley Law Personal Injury Attorneys, we take on each client operating under the premise of going to trial. Why do we do this? This is important to all legal team members because when an insurance company refuses to pay our client a fair amount for the accident claim, we do not hesitate to take the case to trial and let the people decide.
The Pittsburgh truck accident lawyers at Munley Law Personal Injury Attorneys are nationally recognized as leaders in truck accident law. Every member of our legal team has extensive experience in heavily defended truck injury cases. We have won more than $1 billion in settlements and verdicts for our clients.
If you or a member of your family has been injured in a semi-truck accident, you do not have to navigate the legal system alone. Contact us for a free consultation with our semi truck accident lawyer today. There is no fee for our services unless we win your case.
How Can Our Semi Truck Accident Attorney Help Your Claim?
Commercial trucks are called "big rigs" for a reason. The average car might weigh in at 2.5 tons, while a semi truck can weigh 40 tons. Due to the disparity between the size of a car and a semi, when a collision occurs, for whatever reason, the results are often devastating. To give balance to an egregious situation, and to ensure each case is prepared properly and thoroughly from the onset, we:
Get a comprehensive, detailed report from our client and any passengers who were in the vehicles involved
Obtain all accident reports
Request copies of medical records to document the extent of the injuries
Collect any pictures taken at the scene
Interview witnesses
Determine all potential insurance providers
Consult with medical experts
Investigate and document skid marks, accident debris, and oil, gas, and radiator fluid stains
Our investigations often reveal evidence not immediately available at the accident scene. Many trucks on the road today are equipped with interior and exterior cameras, Video evidence is vital information.
What Compensation Can You Receive Following a Semi Truck Accident?
The effects of a roadway accident are pervasive. Following any motor vehicle accident, the outcome of a client's case is in the hands of only a very few people. Having the right Pittsburgh commercial truck lawyer can make a significant monetary difference in the potential award to the plaintiff.
Munley Law Personal Injury Attorneys is a nationally recognized leader in the field of truck accident litigation. We are among only a handful of Pennsylvania injury lawyers who have earned board certification in Truck Accident Law from the National Board of Trial Advocacy. We are also the only firm in the United States with two lawyers who have led the American Association for Justice Trucking Litigation Group. No other Pittsburgh personal injury lawyer can match our level of truck expertise.
In addition to documented financial losses, such as missed wages, medical bills, and loss of personal property, it may be possible to seek monetary compensation for pain and suffering as well as:
Loss of work benefits, including commissions, vacation time, bonuses, promotions
Adaptive equipment
Physical and occupational therapy costs
Pain, suffering, and mental anguish
Medications
Diagnostic tests
Counseling
Home health care
Travel expenses if needed for medical treatments
Funeral and burial costs
Why Do Semi Truck Accidents Happen in Pittsburgh?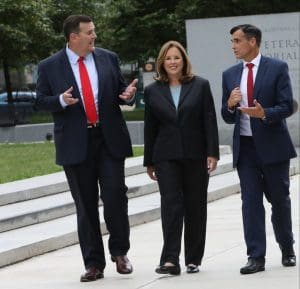 Pennsylvania ranks number 5 (behind California, Texas, Florida, and Georgia)in states with the highest number of truck accidents. Our state leads the nation in fatal under-ride crashes(a passenger vehicle slides under the back or sides of a large truck or trailer,) and I-95 is the third most fatal roadway for overall truck accidents.
Allegheny County and in particular Pittsburgh is one of the top counties in the Commonwealth for semi truck accidents. According to data from the Pennsylvania Department of Transportation, there were over 450 truck accidents occurred in our area, and the number continues to increase each year.
There are many causes for the ever-increasing number of semi truck accidents in Pittsburgh. As your advocates, we will first determine and prove what kinds of factors and negligent actions led to your crash. Stress and fatigue are prevalent among truckers. Violations of federal regulations about mandated rest breaks and maximum hours on the clock lead to stress and fatigue. Traveling through and around construction sites and work zones is dangerous and problematic for any driver, let alone one responsible for a vehicle 25 times heavier than a passenger car.
The Federal Motor Carrier Safety Administration (FMCSA) tells us large trucks are involved in one-third of all fatal crashes occurring in work zones. Because long-distance truckers basically live in their vehicles when they are on the road, it is easy for them to multi-task or become easily distracted.
Impaired driving makes a definite impact on commercial trucking accidents. According to an article published in the Commercial Carrier Journal, the CDL Drug & Alcohol Clearinghouse removed 40,000 drivers in the first nine months of 2020 due to failed drug tests, predominantly from marijuana use. If the Department of Health and Human Services mandates hair follicle testing vs. urine testing, it is predicted five to ten times as many drivers will become ineligible to drive.
Other causes of truck accidents include:
Driving an overloaded vehicle
Following too closely to other vehicles
Mechanical failure
Defective parts
Unsecured load
Inclement weather
Being unfamiliar with the roads
Medical conditions
Unrealistic delivery schedules
Shortage of drivers
Insufficient inspections
Speed
Safety is a major consideration for all those who share the road with semi trucks. Underride accidents often result in a fatality when another vehicle collides with a truck and ends up underneath. A large commercial vehicle has multiple blind spots called "no-zones," which prevent them from seeing all surrounding vehicles. The very size of a semi truck makes turning difficult. A trucker needing to turn right will often have to swing left first, placing vehicles on either side in danger. Additionally, when traveling at 65 mph, a big truck needs almost 420 feet to stop. In comparison, a standard football field is only 300 feet. The balance of height and weight in a semi truck makes it particularly susceptible to rollovers even while traveling at a low speed. This can often happen when traveling up or down an incline, turning a corner, or when a tire goes off the roadway.
Who Can Be Held Responsible For a Semi Truck Accident?
In an interview with Business Insider, a 20-year veteran driver stated, "Drivers are now more reckless than ever trying to make it to their destination before the clock runs out with the mandatory breaks and such."
Trucking companies can be found negligent and held accountable when they:
Knowingly hire a driver with a history of substance abuse
 Retain a driver with multiple moving violations
Fail to properly maintain equipment, such as hydraulic brakes and tires
Our experienced team of litigators is widely recognized for excellence in assisting victims to recover financially from commercial truck accidents. Daniel Munley is a renowned speaker and presents cutting-edge truck accident trial techniques at legal conferences throughout the United States. Marion Munley has recovered many multimillion-dollar verdicts for her clients. She and Daniel are among the few semi truck accident lawyers who are board certified in truck accident law.
We hope to give everyone who needs legal counsel access to quality high caliber representation. Munley Law Personal Injury Attorneys charges truck accident clients on a contingency basis. We only get paid if we win monetary damages for our clients. We are available 24/7 to answer your questions. We are here to help.
Why Choose Munley Law Personal Injury Attorneys as Your Pittsburgh Truck Accident Lawyer?
Semi truck drivers are governed by special rules and regulations designed and enforced to keep our roads safe. Some of these regulations include pre-employment, post-accident, and random testing to screen for substance abuse. Truckers' service hours are limited and restricted to prevent fatigued drivers from taking to the highway without sufficient rest. The trucks are subject to weight restrictions, and fleet owners are under obligation to inspect and maintain their trucks according to federal and state requirements.
Frequently Asked Questions About Semi Truck Accidents in Pittsburgh
What is the Impact of Trucking Accidents on Pennsylvania?
The societal impact of trucking accidents across the nation is staggering. There is no average truck accident. Each separate incident (500,000 a year) can cause millions of dollars when we factor in property damage, physical damage, and emotional damage to victims and their families and consider the financial burdens a trucking company will bear following an accident. Despite the stay-at-home mandates of COVID-19, preliminary data tells us 8,870 wrongful deaths from motor vehicle accidents happened during the second quarter of 2020. Trucking accidents throughout Pennsylvania directly impact workplace productivity, household incomes, and travel delay costs.
Although private insurers bear the majority of the costs associated with truck accidents, some financial burdens are absorbed by:
Federal revenues and state municipalities
The crash victims
Health care providers
Charities
Additionally, costs of travel delay and a rise in taxes and insurance premiums all may, at least partially, stem from roadway accidents. As truck accident lawyers, we also strive to improve safety on our nation's highways.
How Can I Protect My Trucking Accident Claim?
After a semi truck accident, you may be confused and frustrated. You may not sure what you should do next. But there are things you can do to protect your semi truck accident claim before you speak with a Pittsburgh truck accident lawyer.
First, gather as much evidence as you can. This includes contact information of other drivers, passengers, and witnesses; getting the police report; keeping a record of all expenses; and keep going to your medical appointments.
You will also want to start an insurance claim with your insurance company. This will be your first avenue of getting compensation for your truck accident injuries.
During this time, the other party's insurance company may try to contact you about the accident. Remember, you are not under any obligation to speak with them. If you do speak with them, inform them that you do not want the conversation recorded and keep your statements brief and factual.
I Was Partially At Fault for the Accident. Will That Hurt My Personal Injury Claim?
Pennsylvania is a no-fault state. What this means is when you are in a motor vehicle accident, your insurance company will pay your expenses up to the limit of coverage you have selected. If your injuries exceed the amount of expenses, you may be able to file a claim against the other party's insurance company.
However, if you are partially at fault for the accident, there is a chance that you will receive less than what your claim is worth. This is called comparative negligence. For example, if you are found to be 10 percent at fault for the truck accident and your claim was awarded $100,000, then you will receive $90,000. It's important to note that if you are found more than 50 percent at fault for the accident, you will not be able to recover damages.
Filing a semi truck accident claim can be difficult. That's why it's important to speak with an experienced truck accident attorney to find out what your next steps should be.
Could More Than One Party Be Held Liable?
It's common in a semi truck accident that there are multiple parties involved in the accident. Not only could the truck driver be held liable, but so could the trucking company, the shipping carrier, and at times, even the government.
The more parties that are responsible for the accident, the more complex your personal injury lawsuit will become. That's why it's important to speak with a semi truck accident attorney in Pittsburgh who has the experience needed for these cases.
Our Pittsburgh Semi Truck Accident Lawyers Are Here to Help
If you have suffered serious injuries or lost a loved one in a commercial truck accident in Pittsburgh, and If you think you may have a personal injury case, contact Munley Law Personal Injury Attorneys today. For the past six decades, we have represented truck crash victims and their families throughout the United States. We are recognized as industry leaders and regularly are featured speakers at trucking law events throughout the country.
Pittsburgh Practice Areas
Munley Law Personal Injury Attorneys
510 Third Avenue
2nd Floor,
Pittsburgh, PA 15219
+14125345133