A Pittsburgh wrongful death lawyer can help your family get justice
As personal injury lawyers, it is Munley Law Personal Injury Attorneys' mission is to make things right for people who have suffered terrible injuries and losses because of someone else's negligence. But there are some wrongs that can never truly be made right. Losing a loved one to wrongful death is absolutely devastating. While we cannot bring that person back, our Pittsburgh wrongful death lawyer can and will aggressively pursue the justice your family deserves with a wrongful death lawsuit.
$32 Million Wrongful Death
$26 Million Truck Accident
$17.5 Million Car Accident
$12 Million Product Liability
$9 Million Truck Accident
$8 Million Truck Accident
$8 Million Truck Accident
$7.5 Million Auto Accident
$6.9 Million Garbage Truck Accident
$6.5 Million Traumatic Brain Injury
$5 Million Medical Malpractice
$5 Million Bus Accidents
If you lost someone because of a car or truck crash, workplace accident, medical error or other preventable incident in Pittsburgh,  you may be entitled to compensation. While no amount of money will ever replace your loss, financial compensation can bring some peace of mind and security for your future. And, a wrongful death lawsuit is often the only way of holding the at-fault party accountable for their actions.
How Can Our Wrongful Death Attorneys in Pittsburgh Help?
At Munley Law Personal Injury Attorneys, we know the unimaginable pain that a wrongful death accident creates for family members left to pick up the pieces. After more than 60 years working with victims' families, we know how overwhelming it is to mourn a loved one who was taken too soon. However, we also know that death creates significant unanticipated costs and financial burdens. You shouldn't have to bear those costs on your own.
During this difficult time, you may feel lost, overwhelmed, at a loss. But from this point forward, you're not alone.
The Pittsburgh wrongful death lawyers at Munley Law Personal Injury Attorneys fight for accident victims to bring their families the peace and closure they deserve. We are here to help you obtain the resources you need to rebuild your life. A wrongful death settlement can help to alleviate the strain of funeral and burial costs and the loss of your loved one's earnings. To speak with an award-winning Pittsburgh wrongful death lawyer from Munley Law Personal Injury Attorneys, schedule your free consultation today. The consultation is free and clear, and there is no fee for our services unless we win your case.
What is a Wrongful Death Lawsuit?
A wrongful death lawsuit is a type of personal injury lawsuit designed to compensate the surviving family members for the damages they have suffered as a result of their loved one's death. The defendant in a wrongful death lawsuit might be another person, a company or corporate entity, or even a government agency.
What is Considered Wrongful Death in Pennsylvania?
Pennsylvania law defines wrongful death as a death caused by the neglect, negligence, wrongful act, or unlawful violence of another. This can include an accident such as a car crash, an intentional act of violence, or a fatal medical error.
Who Can Bring a Wrongful Death Lawsuit in Pennsylvania?
Be aware that not just anyone can file a wrongful death claim in Pittsburgh. State laws define who has the legal right to file a civil wrongful death claim on behalf of a deceased person. In Pennsylvania, the representative of the estate of the deceased must file the wrongful death claim on behalf of the decedent's beneficiaries.  However, that person must do so within six months of the decedent's death. After six months have passed, the responsibility may then fall to the decedent's spouse, children, or parents, according to Pennsylvania Title 42 CSA 8301. The person who files the claim does so on behalf of all of the beneficiaries of the deceased person's estate.
If the deceased person is not married and has neither children nor parents, it would then open up to other surviving family members and financial dependents including siblings, grandparents, and aunts or uncles. The surviving family members do not need to be Pennsylvania residents to file a claim or receive damages.
If you are uncertain who has the proper rights to file a wrongful death lawsuit on behalf of your family member, a  wrongful death attorney can help you sort it out.
What Are the Main Causes of Wrongful Death in Pittsburgh?
There are many different types of incidents that can result in a wrongful death lawsuit. The Pittsburgh wrongful death attorneys at Munley Law Personal Injury Attorneys have experience handling even the most complex or catastrophic cases in Pennsylvania.
Fatal Motor Vehicle Crashes
Motor vehicle accidents are one of the most common causes of injury and wrongful death. In 2021, there were 67 fatal crashes in Allegheny County alone. Reckless driving behaviors like speeding, driving under the influence of alcohol or drugs, or driving while distracted can turn deadly in an instant. Pedestrians and motorcyclists are especially vulnerable to serious and fatal injuries in a crash.
If your loved one's fatal accident involved a tractor trailer, tanker truck, or other large commercial vehicle, you will need a special type of lawyer. These types of cases often involve multiple defendants, commercial insurance policies, corporate defense lawyers, and a complex network of federal regulations. The truck accident lawyers at Munley Law Personal Injury Attorneys have spent decades developing a special focus on these types of cases. We dedicate a significant portion of our practice to serious and fatal truck crashes.
Our Pittsburgh wrongful death lawyers also handle cases involving bus crashes, train wrecks and derailments, Uber accidents, Lyft accidents, and other transportation-related fatalities.
Wrongful Death Caused by Medical Malpractice
Medical errors are one of the leading causes of death nationwide. Doctors, surgeons, radiologists, and other specialists are held to a standard of care in their professions. If they fail to uphold that standard, patients can be harmed or even killed. Potentially fatal medical mistakes include surgical errors, medication errors, anesthesia errors, and failure to treat. Misdiagnosis, false diagnosis, or delayed diagnosis can all lead to the wrongful death of a patient.
An illness can go undiagnosed if a doctor fails to recognize the symptoms, or fails to order necessary testing. They may even fail to correctly interpret diagnostic tests, or to share a patient's information with another caregiver. Whatever the reason, when a serious illness like cancer is not properly diagnosed, what was once a treatable condition can become more advanced and become fatal.
The Pittsburgh medical malpractice lawyers at Munley Law Personal Injury Attorneys will work with medical experts and an in-house physician to review your loved one's medical records and determine whether you have a case for negligence. We can help you with a case against UPMC, Saint Clair Memorial, Allegheny Hospital, and others.
Defective or Dangerous Products
It is extremely upsetting to learn that a product that should have been safe is what caused a loved one's death. All kinds of consumer products, from auto parts and medical devices to medications and household items can prove to be deadly. The injury attorneys at Munley Law Personal Injury Attorneys have helped people who lost a family member because of defective airbags, talcum powder products, IVC blood clot filters, cancer-causing drugs, and more.
Premises Liability and Wrongful Death
Property owners, homeowners, and landlords have a duty to keep their premises safe for lawful visitors. This includes both residential and commercial properties. Failure to do so can result in a fatal injury. Examples of wrongful death caused by hazardous premises include:
A fatal dog bite
A broken railing or staircase causes someone to fall and suffer a fatal brain injury
Negligent security results in a fatal assault
Poorly maintained wiring causes electrocution or burns
Any number of hazards or unsafe conditions can lead to a potentially deadly incident.
Pittsburgh Fatal Work Accidents and Wrongful Death
No one should have to fear that our family member might leave for work never to return home again. Unfortunately, fatal work accidents do happen.
Workplace fatalities are a bit different from other types of wrongful death cases because they will likely involve workers' compensation insurance. Under workers' compensation insurance, the family of a deceased employee will be eligible to collect death benefits. These benefits are intended to provide for the funeral and burial costs, as well as other losses. In some cases, workers' compensation precludes you from filing any additional lawsuits for your loved one's death.
However, there are some situations where you may file a wrongful death lawsuit in addition to collecting your loved one's death benefits. If someone other than their employer was to blame for your family member's death, you can file a claim against that person/entity as well.
This is known as a "third party" claim. An example of a third party claim would be if your husband was a truck driver and was killed in a crash, you would be able to sue the driver who caused the wreck as well as collect benefits from his employer. Likewise, if your mother works in a warehouse and was killed by a faulty piece of equipment, you could sue the maker of the defective machine.
While some occupations are more dangerous than others, the Pittsburgh workers' compensation attorneys at Munley Law Personal Injury Attorneys represent workers in all industries. We have represented the families of truck drivers killed in highway crashes, construction workers killed by faulty equipment, and numerous other Pennsylvania workers who lost their lives while doing their jobs.
What Are the Damages in a Wrongful Death Case?
The damages in wrongful death claims are meant to compensate the surviving family members for the financial burden they face in their loved one's absence. These can include the decedent's income and other financial contributions to the household; healthcare and other benefits provided by the decedent; and the economic value of household services performed by the deceased. The settlement can also include compensation for burial and funeral services.
Damages may also include non-economic losses, including loss of companionship and guidance for surviving spouses and children.
Damages in a wrongful death claim will be distributed to the decedent's beneficiaries according to Pennsylvania's intestacy rules.
If the deceased had a spouse but no children, or surviving parents, the damages will go entirely to the spouse. If the deceased had a spouse and children, the spouse will receive the first $30,000 and half of the remaining damages; the other half will be divided among the children. If the deceased had children but no spouse, the damages will be divided equally among the children.
What is a Survival Action?
A survival action is different from a wrongful death lawsuit. While a wrongful death lawsuit seeks to compensate surviving family members for the loss of their deceased relative, a survival action seeks compensation on behalf of the deceased person. Damages in a survival action include the pain and suffering, medical costs, and lost wages the deceased would have suffered as a result of the accident that caused their death.
Pittsburgh Wrongful Death Lawsuits FAQs
Q: Can Siblings File a Wrongful Death Lawsuit in Pennsylvania?
A: In Pennsylvania, siblings do not have the primary right to file a wrongful death case. However, the rights of a sibling depend on the unique situation.
The personal representative of the decedent's estate may file a wrongful death case. If that person is the decedent's sibling, then the sibling may bring the wrongful death lawsuit. If the personal representative fails to file the case within 6 months of your loved one's death, responsibility falls to the next of kin: a spouse, child, or parent. If the deceased person has no surviving spouse, child, or parent, and their sibling is the next of kin, then the estate may be distributed among surviving family members, including siblings.
Q: Is Wrongful Death a Crime?
A: While wrongful death is not always the result of a criminal act, they can overlap. Accidental death that results from unlawful recklessness or negligence can be considered criminally negligent homicide.
The defendant in your case may face both a civil lawsuit and criminal charges for their actions. For example, if your family member was hit by a drunk driver, the driver may face criminal charges and can also be sued for damages.
There are several major differences between criminal homicide charges and a wrongful death lawsuit. A civil personal injury or wrongful death lawsuit is brought by the plaintiff – the victim and/or the victim's family. The goal of the lawsuit is to compensate the plaintiff for the harm they have suffered by awarding monetary damages. Criminal charges, on the other hand, are brought by a government entity via a prosecutor or district attorney. The purpose of a criminal case is to punish the offender and protect the public; punishment can include fines, jail time, or other consequences.
Q: What is the Difference Between the Executor and Power of Attorney?
A: If you intend to file a wrongful death lawsuit in Pittsburgh, you'll learn that Pennsylvania law states that the lawsuit must be filed by the deceased person's representative, also called the executor of their estate.
This may cause some confusion because the person who is the executor of the deceased's estate is not always the same person who had power of attorney. "Power of attorney" gives an individual the right to make certain legal, financial, or health-related decisions on behalf of another person, especially if that person is ill and unable to act on their own behalf. The executor of the estate handles a person's affairs after they have passed away.
If you are uncertain about who should be able to file a wrongful death lawsuit on behalf of your loved one, or if there is a dispute about who shall act as executor, an attorney can help you sort it out.
Q: How Much Will be Awarded in a Pittsburgh Wrongful Death Case?
A: If your wrongful death lawsuit results in a settlement or favorable jury verdict, you will be awarded monetary compensation for damages. In most instances, damages are meant to compensate victims for their losses and the ways they suffered. While your damages will depend on the facts of your case, wrongful death damages frequently include:
Funeral and burial costs
Your family member's lost income
Medical and hospitalization costs
Loss of household services
Loss of companionship
Mental anguish and suffering
If applicable, any lost benefits such as health insurance, Social Security, and pension
The amount awarded will depend on factors such as your deceased family member's income, earning potential, and other factors.
The damages in your wrongful death case will be distributed according to Pennsylvania's intestacy laws.
Q: How Long Do I Have to File a Wrongful Death Claim?
A: Every state sets time limits for filing cases in state court called "statutes of limitations." If a plaintiff fails to file their case in a Pennsylvania court before the time limit is up, the court will not hear the case. In Pennsylvania, the statute of limitations for a wrongful death lawsuit is two (2) years.
Unlike personal injury lawsuits, the "clock" for the statutes of limitations begins to run on the date of death (rather than the date of injury). As such, you must file your wrongful death lawsuit before the second anniversary of your loved one's death.
While two years may sound like a long time, you should speak to an experienced Pittsburgh wrongful death lawyer as soon as possible. Your attorney will need to do a lot of research, writing, investigating, strategizing, and work before your case is ready to file. The more time you give your lawyer, the more time he or she will have to put together the strongest case possible.
Q: Why Should I Choose a Pittsburgh Wrongful Death Lawyer From Munley Law Personal Injury Attorneys to Represent My Family?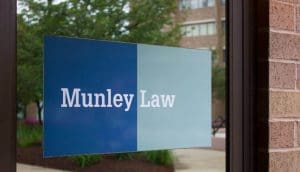 A: In the wake of an unexpected loss, the prospect of choosing a lawyer to represent you may feel overwhelming. However, with 60 years of experience, if there is one thing we know, it is that who you choose matters. At Munley Law Personal Injury Attorneys, our clients choose us because:
Our clients' needs always come first. Since 1959, we have worked with tragic accident victims and their families in their darkest moments. Our lawyers are compassionate and understanding, and we always put our clients first.
We deliver results. Time and time again, Munley Law Personal Injury Attorneys lawyers win big for our clients. Learn more about our recent verdicts and settlements
We promise the highest quality of legal representation. At Munley Law Personal Injury Attorneys, we make an iron-clad commitment to every client. We promise to always keep your best interest in mind. We promise to deliver a team of professional, experienced, and highly skilled wrongful death lawyers and staff. We also know that we will work harder for you than any other firm.
If you lost a loved one after an accident in Pittsburgh, our Pittsburgh wrongful death lawyers are here to help you through this trying time. Contact us today to schedule a free consultation.
Munley's Attourneys will fight for you!
Call Today to file a wrongful death suit!
Pittsburgh Practice Areas
Munley Law Personal Injury Attorneys
510 Third Avenue
2nd Floor,
Pittsburgh, PA 15219
+14125345133