What is the Statute of Limitations After a Truck Accident?
Getting into an accident with a tractor trailer can leave truck accident victims with severe injuries, mounting financial debt, and emotional distress. Trucks can weigh up to 30 times more than a sedan, so it's no surprise that injuries from truck accidents are often catastrophic. When a personal injury claim involves severe injuries, it can take time to build a lawsuit against those responsible for the truck accident. Therefore, it's important to know how long you have to file a lawsuit after a truck accident.
The statute of limitations is a law that sets how much time you have to file a truck accident claim in the state in which the accident occurred in. The statute of limitations varies from state to state — for example, the statute of limitations to file a truck accident claim in Pennsylvania is two years whereas a claim in Maryland is three years. If you file a lawsuit after the time limit has passed, your personal injury claim can be thrown out.
While two or three years may seem like a long time, the window does close very quickly, especially if you are severely injured and are unable to file a claim right away. Truck accident claims are usually more complex than regular car accidents. Truck drivers and trucking companies have to follow regulations that are set by the Federal Motor Carrier Safety Administration. Multiple parties can be held accountable for a single truck wreck including the driver, the truck company, the cargo loader, and third-party brokers. Insurance companies often use intimidation tactics to pay out the minimum amount of damages to the victim as soon as possible after the trucking accident.
If you or your loved one were involved in a truck accident, the truck accident attorneys at Munley Law Personal Injury Attorneys can help secure financial compensation for your injuries. Call today for a free consultation with a leading truck accident attorney who will work to determine who is liable for your accident and what damages you should collect. They will take over all communication with the insurance company, allowing you to focus on your recovery.
The Munley Law Personal Injury Attorneys truck injury lawyers have a proven track record of using their knowledge of state and federal laws, and various insurance policies to make sure you are getting the compensation you deserve.
Why Does It Take Time to Build a Truck Accident Case?
Unlike many car accidents where the fault typically falls on a single, negligent driver, there are many factors that can cause truck accidents. Finding out who is at fault for your trucking accident could take some time to discover, especially if multiple parties are at fault. It is essential to your truck accident case to have a Munley Law Personal Injury Attorneys truck crash lawyer by your side to investigate the different parties who can be held responsible for the crash. They will work to determine each party at fault and make sure you can collect damages from each one.
Some possible parties that could be responsible for your truck accident include but are not limited to:
The Truck Driver
The driver is most likely to be directly at fault for the accident. Your truck crash lawyer will gather evidence from the scene of the accident as well as investigate the trucker's driving record, background check, criminal record, and past employment. If the driver was distracted, impaired, fatigued, speeding, or otherwise reckless, you can rest assured that it will be discovered by your Munley Law Personal Injury Attorneys truck accident lawyer and they will use the evidence to prove your claim.
The Trucking Company
Trucking companies can be liable for the behavior and safety of their employees. They are responsible for hiring drivers who have clean background checks and driving records. The company must also make sure they properly train new drivers before sending them on the road by themselves. The weight of a tractor trailer carrying cargo is difficult to handle. The driver must be properly trained on how to handle the weight, including braking and turning.
The trucking company must make sure their drivers are following the hours of service limitations, which restrict drivers to 14 hours per day on the road after being off duty for a consecutive 10-hour stretch. Even though drowsy driving is a significant problem among truck drivers, many trucking companies pressure their drivers to ignore the FMCSA hours of service regulations in order to speed up delivery times. If it is determined that drowsy driving played a role in the truck wreck, your Munley Law Personal Injury Attorneys truck accident lawyer will investigate the trucking company's log books and other employees to determine if the driver was pressured to continue the trip even though he or she was fatigued.
The trucking company also has a responsibility to ensure their trucks are in pristine condition before sending them out on the road. Your Munley truck crash lawyer will look at the maintenance logs to determine if the truck was properly maintained.  If a mechanical failure, such as brakes or tires, caused a truck accident, the trucking company can be held accountable for negligence.
Third-Party Brokers
Commercial transportation companies often hire third-party brokers to hire drivers and trucks to carry cargo. If you were in a truck accident with a vehicle that was hired by a broker, the broker could be liable for the crash for not doing their due diligence when hiring the driver. Your semi truck accident lawyer will investigate how the broker hired the driver and truck. Your lawyer will also investigate how much control the broker had over the driver's schedule to determine if they followed the Federal Motor Carrier Safety Administration's guidelines on driving hours.
Truck Manufacturers
While the trucking company could have been negligent in maintenance before sending the truck out on a trip, the truck manufacturer could also be liable for a mechanical failure, as well. If there was an inherent flaw in the design of the truck, your lawyer will hold the manufacturer responsible for the accident.
Cargo Loaders
Lastly, cargo loaders are responsible for loading the goods being transported into the trailer of the truck. The cargo can increase the weight of the truck by thousands of pounds. It is extremely important that the loaders evenly distribute the weight of the cargo to prevent the truck from rolling over. Unfortunately, many times the weight is not evenly distributed and it causes catastrophic accidents. Your tractor trailer accident lawyer will investigate how the cargo was loaded into the trailer to determine if the cargo loaders were negligent and should be held liable for the truck accident.
What is the Truck Accident Claims Process?
A personal injury claim can take some time. Depending on the severity of your injuries, the complexity of the case, and the number of those responsible for the accident, it can take a couple of years for your truck accident case to be resolved.
Your first step after the truck accident is to contact Munley Law Personal Injury Attorneys as soon as possible to schedule a free consultation. Our attorneys will take your information and offer advice as to what your next steps should be. If you decide to proceed with our law firm, we will send a contract and begin work on your personal injury case.
The next steps include gathering evidence to help support your accident claim. Evidence includes:
Reviewing the police report
Contacting witnesses to get a statement about the accident
Examining any photos and videos of the accident scene
Securing the data from the truck's "black box," an electronic data recorder that captures the information of how the truck driver was driving at the time of the accident
Reviewing truck driver's logbooks
Review medical records
Review damage to both vehicles
Once the evidence has been collected, the negotiation process will begin with the insurance company. At this time, the truck company's insurance company will try to contact you to offer a settlement. But remember, you do not have to speak to the insurance company. Instead, review any settlement offer with your truck accident lawyer before accepting.
Your truck accident lawyer will send a demand letter to the insurance company which may include all costs associated with the accident, such as current and future medical expenses, lost wages, property damage, and pain and suffering damages.
If the negotiations break down and a settlement cannot be reached, your accident attorneys will file a truck accident lawsuit on your behalf. During the trial, we will present the evidence to establish who is at fault for the accident. After both parties present their evidence, the jury will then decide who is responsible for the accident and how much compensation the other party may receive.
As you can imagine, the personal injury claims process can be lengthy, which is why it's better to speak with an experienced truck accident attorney as soon as possible after the truck crash to start the process.
What Happens If I Don't File a Personal Injury Lawsuit Within the Statute of Limitations?
If you fail to file a lawsuit after a truck accident within the time limit, you will not be able to bring legal action against the at-fault party.
The purpose of the statute of limitations is to prevent unfair protection against the defendant. Evidence can quickly disappear in a matter of days and memories fade over time. Not only can missing evidence hurt your truck accident case, but it can prevent the other party from defending their actions.
What Damages Can I Collect From a Truck Accident?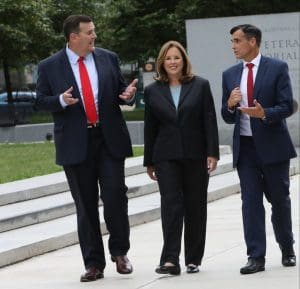 Unfortunately, injuries from tractor trailer accidents are usually extremely severe. The average cost of a tractor trailer accident without fatalities is $289,549 per crash. Fatal truck accidents can climb to over $3 million per accident. Possible injuries from a truck accident include traumatic brain injuries, spinal cord injuries, broken bones, and disfigurement. These types of injuries require long and expensive recoveries. On top of that, the victim is often not able to return to work while they are recovering.
Financial losses following a truck accident can include:
Lost wages
Diminished earning capacity
Medical bills, including rehabilitation and physical therapy
Funeral costs
The Munley Law Personal Injury Attorneys truck accident lawyers have a profound understanding of what you and your family are going through. They have witnessed countless truck accident victims have to cope with the effects of a life-changing accident, while navigating an onset of financial burdens in hospital stays, surgeries, rehab, prescriptions, and ongoing treatment. It is one of the reasons the lawyers work tirelessly to make sure you receive the maximum compensation.
Your semi truck accident lawyer will work to secure three types of damages:
Economic damages: These will cover medical bills, both present and future. Economic damages also cover lost wages, loss of earning capacity, and funeral costs.
Non-economic damages: These damages are for intangible injuries, such as extreme emotional distress, mental anguish, and loss of consortium.
Punitive damages: These damages are rarely awarded, as they are meant to punish the defendant rather than compensate the plaintiff. These damages are awarded when it is found the defendant's actions were malicious, fraudulent, or reckless.
Do I Need an Experienced Truck Accident Lawyer?
Munley Law Personal Injury Attorneys is a family-owned practice that has been helping truck accident victims across the United States for more than 60 years. They are nationally recognized leaders in truck accident litigation and have won over $1 billion in settlements for their clients. While you focus on healing and moving on from a terrible event, your Munley truck wreck lawyer will aggressively fight for your right to compensation.
One Munley client faced a situation where the trucking company blamed him for the accident. Dan Munley, one of the partners at Munley Law Personal Injury Attorneys, not only proved the trucking company's negligence but secured ample compensation for the client to pay all his medical bills and take time to recover. Dan came through for his client and his client's family. He and the rest of the Munley truck accident lawyers will do the same for you.
If you were injured in a truck accident and need to file a lawsuit before the statute of limitations runs out, don't delay. Contact Munley Law Personal Injury Attorneys today for a free legal consultation.