Texting and Driving Car Accidents in Allentown
Distracted driving has always been an issue, but it's become all the more prevalent in the age of cellphones. While it may seem minimal, sending a single text message while driving can be a costly and potentially fatal mistake. In fact, taking your eyes off the road for just a few seconds can be extremely consequential. In 2017, a fatal car accident in Allentown was caused by texting and driving. The driver responsible drove through a red light, hitting another car and additionally causing the death of a pedestrian.
If you or a loved one has been the victim of a texting while driving accident, you deserve the best legal counsel available as you fight for both justice and financial compensation. The Allentown texting while driving accident lawyers at Munley Law Personal Injury Attorneys can help. Contact us today for a free initial consultation.
What Makes Texting While Driving So Dangerous?  
As the National Highway Traffic Safety Administration notes, if you're driving at a speed of 55 miles per hour, you will travel the length of a football field in just 5 seconds. Doing so while reading or sending a text is like driving that far with your eyes closed.
Texting while driving accidents fall under the umbrella category of distracted driving accidents, which is defined by the NHTSA as "any activity that diverts attention from driving, including talking or texting on your phone, eating and drinking, talking to people in your vehicle, fiddling with the stereo, entertainment or navigation system — anything that takes your attention away from the task of safe driving." In 2019, distracted driving as a whole caused the deaths of more than 3,000 people in the US alone.
Texting while driving is also unique in that it distracts the driver in multiple ways. Not only are the driver's eyes removed from the road to either read or send a text, but their cognitive ability to drive safely is also impaired. Both reading and typing require an element of cognitive processing, and deciding what to type also requires mental decision-making. If a driver's mental focus is diverted towards a text, they are far less capable of making smart driving decisions during that time. Finally, texting while driving often also requires manual distraction, as the driver takes their hand off the wheel in order to type a text.
In Allentown, it is illegal to text and drive, and doing so comes with a base fine of $50. As of 2016, Pennsylvania's Daniel's Law additionally states that if a driver causes a death or serious bodily injury while texting and driving, they are eligible for 5 and 2 years in jail, respectively.
What to Do After a Texting-While-Driving Accident 
As with all types of car accidents, your primary concern immediately after the collision should be to seek medical care if needed. After that, you should call the police. In Allentown, you legally must call the police if anyone involved in the accident is injured or if there has been a death. You also must call the police if any vehicle involved is damaged to the extent that it cannot operate. While you are not legally required to call the police in an accident without injuries, it's often still best to do so, particularly if the other party was at fault. The police report of what occurred can be useful if you seek compensation down the line.
The police will document the scene and use these findings to put together a police report. However, it's also heavily advised that you document the scene yourself. This may include taking photographs of both vehicles as well as your injuries, documenting any property damage, and even speaking to witnesses.
What Role Will My Insurance Company Play?
Negotiating through insurance companies is a common means of settling an accident, and your car accident lawyer can also offer additional advice on the process. Pennsylvania is a no-fault state, which means that your coverage through your insurance company is designed to protect you, as opposed to paying out to cover the other person's claim. Because of this, you will most likely reach out to your own insurance company in order to file a claim.
However, there are cases in which you are able to file a claim with the other driver's insurance company; for instance, you may do so if your injuries from the accident meet a certain standard of severity. In this case, your insurance company would likely cover your injuries up until a certain monetary cap, at which point further costs would be the responsibility of the other party's insurance.
However, working with your insurance company is not always easy and does not always result in fair compensation. It's not uncommon for victims of distracted driving auto accidents, as well as other types of car accidents, to experience horrific and life-altering injuries, only to be told by an insurance company that they do not meet their standard of severity. It's also possible to experience extremely severe injuries that would warrant filing a claim with the other party's insurance, only to find out that the other party is either uninsured or underinsured.
In cases like these, pursuing legal action outside of insurance may be the right move.  It's wise to consult with your Allentown car accident attorney to explore your options. Talk to your distracted driver accident lawyer to determine if a personal injury suit is the right course of action for you.
Can You Sue Someone Who Hit You if They Were Texting While Driving?  
Yes, you can sue drivers for motor vehicle accidents they caused while texting. However, this can be a complex process and is extremely difficult to navigate without an experienced Allentown car accident lawyer.
The first piece of pursuing legal action against a driver who caused an accident by texting while driving is to prove the driver's negligence. You, as the plaintiff, will need to show that the distracted driver, the defendant, failed to use reasonable care to prevent themselves and others from experiencing harm. Texting while driving certainly meets this threshold, as it's proven to increase the chances of an accident. If the defendant received a citation for distracted driving at the time of the collision, they are presumed negligent, and the burden falls on them to prove otherwise.
If they did not receive a citation, it can be difficult to prove that they were texting while driving. Your Allentown car accident attorney may begin by reviewing the defendant's phone records to see if there is a proven timeline of a text being sent at the time of the collision. Allentown car accident lawyers may also obtain a copy of the police report of the accident or speak to witnesses in order to gather additional evidence for your case.
Common Injuries From a Texting While Driving Accident
Injuries caused by motor vehicle accidents involving texting can run the gamut from mild to severe.
Traumatic brain injury. TBIs typically occur when the head experiences a blow or impact of some kind, causing damage to the brain. Car accidents are one of the most common sources of TBIs.
Fractured or broken bones
Soft tissue injuries. This includes an injury to the body's ligaments, tendons, and muscles. Whiplash is a common soft tissue injury caused by car accidents.
Lacerations. Lacerations are cuts or tears to the skin or flesh, which are often caused by broken glass in the case of a car accident.
Spinal cord injuries
Recovering Damages After a Texting While Driving Accident
If you or a loved one has been the victim of a distracted driving motor vehicle accident that involves texting, you're likely eligible for compensation. There is a range of types of damages and compensation for which you may be eligible, depending on the specific auto accidents case. Your car accident attorney will review your case in detail and determine what damages you are eligible for, and how much compensation this amounts to. Damages may include:
Property damage costs, such as repairing or replacing your vehicle
Lost wages (this may apply if you lost your job, had to take time of work, or reduced your overall earning capacity as a result of the accident)
Rehabilitation costs
Medical bills and expenses
Non-economic damages in the form of PTSD, anxiety, depression, and more
Reaching a Texting and Driving Car Accident Settlement
In most cases, your Allentown car accident lawyer will begin by tallying up your economic losses (such as medical bills), and will then go on to account for your non-economic losses. This covers the cost of your mental and emotional pain and suffering, and while this can be a trickier area to put a number to, your Munley texting while driving accident lawyer will work tirelessly to account for each and every part of your trauma.
This number is then presented to the defendant and their legal team. They will then either accept it or, more likely, counter with a lower offer. This is another reason it's crucial to have an experienced lawyer on your side, so they can continue to fight for you and ensure you're not lowballed with an unfairly small settlement.
In the rare event you do need to go to trial, our Allentown car accident lawyers can protect you in the courtroom as well. Not all personal injury attorneys are able to do this, but all Munley Law Personal Injury Attorneys lawyers have hands-on trial experience so you are protected every step of the way.
What a Munley Law Personal Injury Attorneys Allentown Car Accident Lawyer Can Do For You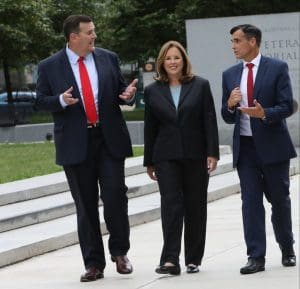 Car accident claims, including those around distracted driving accidents, can be overwhelming. Our Allentown distracted driving car accident attorneys have been helping car accident victims for decades. We will fight for you to receive the financial compensation and justice you are owed.
Our team of excellent, highly-trained car accident attorneys will work tirelessly for you, and we do not get paid unless you win. We have a stellar record when it comes to car accident cases and will make sure your car accident claim is taken seriously.
At Munley Law Personal Injury Attorneys, each of our car accident lawyers have over a decade of experience, as well as hands-on trial and courtroom experience. Please don't hesitate to reach out to Munley Law Personal Injury Attorneys to discuss your accident claim and learn how we can be of service. Contact us today for a free consultation.
609 Hamilton St
Allentown, PA 18101
(610) 857-7424
1275 Glenlivet Dr
Suite 100-599,
Allentown, PA 18106
(610) 232-7006