Getting injured at work is no one's idea of a good time, but unfortunately, it does happen. In fact, experiencing an injury on the job is fairly common. A Bureau of Labor Statistics report published in 2019 noted that in 2018, there were 2.8 million nonfatal workplace injuries and illnesses. That year there were around 157 million Americans employed in the workforce, which means that approximately 1.7% of employed Americans experienced a workplace injury or illness. What's more, this all too common occurrence carries with it an abundance of frustrations and stresses, ranging from finding medical care to making sure you can pay your bills as you recover.
That is where workers' compensation comes into play, and a Munley Law Personal Injury Attorneys Allentown workers compensation lawyer at is here to ensure you receive the compensation you deserve. Allow us to tackle the complex legalities of this system so that you can focus on your recovery. If you or a loved one has experienced a workplace injury and is interested in pursuing workers' compensation, contact us today for a free initial consultation.
Frequently Asked Questions in Allentown Workers' Compensation Cases
What is Workers' Compensation?
Workers' compensation, often referred to as "workers' comp", is a federal program within the U.S. Department labor.  It is a state-mandated insurance program that offers payment to those who have been hurt or experienced an occupational disease while at work. It's an extremely common way for workers who have been injured on the job to cover medical expenses and make up for lost wages. Workers' compensation can be paid out by private insurance companies, the State workers' Insurance Fund, or self-insured employers, and most Pennsylvania workers' (with some exceptions) are guaranteed coverage by the  Pennsylvania Workers' Compensation Act.  This compensation available through the Office of Workers' Compensation Programs covers four main areas:
Wage replacement benefits
Medical treatment
Vocational rehabilitation
Other benefits 
Who is Eligible to Receive Workers' Compensation?
The majority of Pennsylvania and Allentown workers should be eligible for workers' compensation.  According to the Pennsylvania Department of Labor and Industry, "workers' compensation coverage is mandatory for most employers under Pennsylvania law. Employers who do not have workers' compensation coverage may be subject to lawsuits by employees and to criminal prosecution by the commonwealth."
However, there are some employees and employers that are exempted from workers' compensation. These exemptions include railroad workers, longshoremen, and federal employees, as all of these categories are covered by different workers' compensation acts.  Agricultural workers who work fewer than 30 days or earn less than $1,200 in a calendar year from one employer are also exempted, and coverage is optional for domestic servants. Finally, some employees may be granted exemption due to religious beliefs.
What Benefits Can I Receive Through Workers' Compensation?
One of the primary purposes of workers' compensation is to provide coverage for medical needs that occur as a result of the accident or injury. According to the Pennsylvania Department of Labor and Industry, these medical benefits can include the following:
Services rendered by healthcare providers.
Reasonable surgical and medical services needed.
Hospital treatment, services, and supplies. Workers' compensation provides for semi-private rooms, or for private accommodations if there are no semi-private rooms available. Costs for hospital treatment, services, and supplies may not exceed the prevailing charges by the hospital for similar treatment, services, and supplies provided to other patients.
Prescription medicines and supplies.
Orthopedic appliances and supplies.
Workers' compensation also provides financial compensation for lost wages. The injured party generally receives approximately two-thirds of their pre-injury salary each week. Under Pennsylvania law, as of the calendar year 2022, this amount is not to exceed $1,205 per week. If you fall into the category of "partial disability", meaning you are determined to be 49% or less disabled, you may receive these benefits for a maximum of 500 weeks. If you fall into the category of "total disability", you may receive these benefits indefinitely. Additionally, these benefits can stop if and when the injured party returns to full, pre-injury employment ability, and/or if they are medically able to perform other employment with no loss of earnings.
Remember that if you have any issue receiving your benefits for the appropriate period of time, or if you are unsure whether you are receiving full benefits, you can contact an Allentown workers' compensation lawyer at any time. You may also need an attorney if you disagree with the ruling of your disability status. The workers compensation attorneys at Munley Law Personal Injury Attorneys are ready to fight to protect your interests.
Are There Things That Workers' Compensation Will Not Cover?
Yes, there are some things that workers' compensation does not cover. For one, this type of insurance does not cover the cost of pain and suffering. This means that, unlike with some other kinds of personal injury cases, you are not eligible to receive any financial compensation for your emotional and psychological suffering under workers' comp. Workers' compensation, additionally, does not guarantee that your job will be held for you as you recover. 
Am I Only Eligible for Workers' Comp if the Injury Happened at My Physical Workplace?
No. You are eligible for workers' compensation as long as the injury or illness occurred while you were working, and as you were acting in the interest of your employer. For instance, if you sustained an injury while doing a work-related errand, or while traveling for work, you are still covered.
Of course, now more than ever, people are working remotely. This has opened a new conversation about workers' comp, namely raising the question, "Are remote workers covered by workers' compensation?" The answer is a resounding yes, although the process may be slightly more complicated. The burden is on the injured party to prove that the injury occurred as they were specifically acting in the interest of the employer. This means that if you were burned while cooking lunch at home, you may not be eligible.
If, however, you were at home doing a task specifically related to your job and sustained an injury, you are most likely eligible for compensation. Contact a workers' compensation attorney today if you were injured while working remotely. We are waiting to review your case and provide a free initial consultation.
Can I File for Unemployment While Receiving Workers' Compensation?
In the majority of cases, you should not file for unemployment while receiving workers' comp.
In the state of Pennsylvania, it is indeed possible to file for both simultaneously; however, both programs are state-funded, which means that whatever benefits you collect through one program is offset by the other. In other words, you cannot receive double benefits by collecting from both programs.
If you are receiving unemployment benefits at the time that your workers' compensation benefits kick into action, your workers' comp benefits will be reduced in accordance with the unemployment you received. You will not have to pay anything back out of your own pocket; rather, your unemployment benefits will be docked based on how much you're receiving through workers' compensation.
That being said, there are some cases in which it may be helpful or possible to make use of both programs in some way. For instance, you may be able to receive unemployment benefits if you are in a situation where you are legally fighting for your workers' comp benefits and awaiting the results of that process. Speak to your Munley workers' compensation attorney today to see if this approach might be right for you.
How Do I Begin the Process of Filing for Workers' Compensation?
If you have sustained an injury or an occupational disease at your workplace and do not fall into one of the exempted categories named above, you will most likely want to pursue workers' compensation. Of course, your very first step after sustaining the injury should be to seek medical care and prioritize your safety and health. Beyond that, you should alert your employer about your injury immediately. You have 21 days to alert your employer in order to receive benefits starting from the date of your injury.
If you wait more than 21 days, your benefits will start from the date of your claim. If you wait longer than 120 days, you may lose your right to seek any benefits at all. It is always best to avoid waiting that long. Tell your employer as soon as possible.
Once you've alerted your employer, it is their obligation to file a First Report of Injury with the Bureau of Workers' Compensation. This kick starts your benefits process, and your employer must do so within three days of your first missed shift (or 48 hours if the accident resulted in a death).
Your employer will also notify their insurer or insurance company, and it's then up to the insurance company to examine the accident and injury and determine whether the claim is valid. If the insurance company accepts your claim, you will receive a Notice of Compensation Payable, and will begin to receive workers' compensation benefits. In some cases, you will be issued a Notice of Temporary Compensation Payable, which means the insurance company has not yet reached a decision about your claim, but is willing to offer you some benefits in the meantime.
If the insurance company lets you know that your claim has been denied, you have three years from the date of the injury to file a workers' compensation claim. Be sure to hire an experienced workers' compensation lawyer such as the Allentown attorneys at Munley Law Personal Injury Attorneys, because these types of legal battles can be complex. It's in your best interest to have a qualified workers' compensation attorney fighting to protect you.
What If My Employer Refuses to Report My Accident?
Workers' compensation battles can be extremely complicated, and there's myriad circumstances in which you need an attorney to protect you. For instance, you will absolutely need a workers' compensation lawyer if your employer refuses to report the injury at all. Your employer is legally required to report your injury to both its insurance company as well as the Bureau of Workers' Compensation.
You have every right to ask for proof that the information has been reported.  If your employer openly refuses to report the accident, or if they are unwilling to provide proof of having done so, you need to contact an Allentown workers' compensation lawyer immediately. Your employer may be worried about safety violations coming to light, or they may not be properly insured. A workers' compensation lawyer will fight to ensure the injury is reported, and beyond that, to make sure you receive the compensation you are owed.
What If the Insurance Company Says I'm Ready to Return to Work When I'm Not?
Usually, your employer's insurance claim adjuster will provide a doctor to examine the injury and report on your progress, in order to determine if and when you're able to return to work. However, there is sometimes a bias at play, as the doctor is essentially working with the insurance company.
For this reason, it's not impossible that they may report that you're able to return to work when you, in fact, know that is not the case. If this happens, you'll want to seek another opinion from another doctor, which your employer's insurance company will likely resist. A workers' compensation attorney can help you make this happen.
Can an Attorney Help If My Employer is Behind on Paying My Worker's Comp Benefits?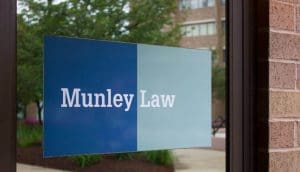 Yes. You will absolutely want the help of a lawyer if your employer is late or is dragging their feet on providing you with the benefits you are owed. Most likely, your attorney will help you file a Penalty Petition against your employer and/or their workers' compensation insurance carrier.
In Pennsylvania, these penalties typically consist of 10% interest on past due benefits per annum, as well as coverage of your legal fees and a penalty of up to 50% of the total late payment. After your workers' compensation attorney files this petition, there will be a hearing in front of a judge. At this hearing, your attorney will present evidence showing that you have not been paid in a timely fashion, if at all.
It is extremely important to hang on to all paperwork associated with your workers' compensation process, so that your Allentown workers' compensation lawyer has all the evidence necessary to win your case. Contact us today for a free consultation.