Fatal Accidents Pose Questions for Regulators of Self-Driving Tech
Pedestrian Killed by Self-Driving Uber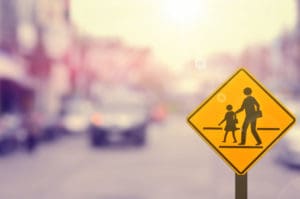 On March 18, a pedestrian was struck and killed by an autonomous car operated by Uber as she was crossing the street. The Uber, a Volvo XC90, hit and killed the 49-year-old woman despite the car's being equipped with a variety of sensors, including Light Detection and Ranging (lidar) which is designed to create 3D, 360-degree images of the car's surroundings and radar that can see objects in the light or dark.  In addition, there was a human safety driver at the wheel, although a video of the accident shows that the driver was not paying attention. Furthermore, the driver was not holding his hands above the steering wheel, as most backup drivers are taught.  However, he had no signs of impairment.  Nor did weather appear to play a role.  The vehicle was moving at 40 mph in a 45 mph zone at the time of the Uber accident.  According to reports, the car did not appear to have slowed down before the collision.  Uber has since suspended its vehicle testing in Arizona, Pittsburgh, San Francisco, and Toronto.
Tesla Driver Killed in Autopilot Mode
Less than a week after the fatal pedestrian accident in Arizona, a man behind the wheel of a Tesla SUV was killed when his vehicle crashed into a concrete barrier. The Tesla was in Autopilot mode at the time of the crash. Autopilot is intended as a driver assistance tool, and drivers are supposed to remain alert with their hands on the wheel in case they need to take over. However, it appears that the technology may lull drivers into a false sense of security and allow them to become distracted or disengaged. The SUV's electronic log shows that the driver in this case had been warned several times to retake control of the vehicle before the crash.
Self -driving technology is only about a decade old and still in its experimental stages.   Many wonder how an autonomous vehicle can take into account human unpredictability, how they can factor in anticipated behaviors in unusual situations, how they compensate for hand gestures and eye contact between human drivers.
The federal and state governments are currently debating autonomous vehicle regulations.  Some states, like Arizona, have welcomed the testing of these autonomous cars in an effort to attract more business and boost state revenues.  The US House of Representatives passed the Self Drive Act, which exempts new experimental vehicles from existing safety standards.  This bill is currently stalled in the Senate.  Several companies, including Uber and Waymo (a division of Google) have already been testing their technology around the country.   To date, 22 states have enacted legislation pertaining to autonomous vehicles and governors in another ten have issued executive orders.   It took this recent death for Arizona to suspend Uber testing in Arizona indefinitely.
As investigators look further into these tragic crashes, there may be implications for state and federal regulation on this kind of technology. If you were involved in car accident, a Scranton car accident lawyer can help. Contact us today for a free consultation.
Share this post: