The effects of an accident, whether it is a car wreck, slip and fall, medical error, or workplace accident, can have lasting effects on the victim. Debilitating physical injuries and emotional trauma can plague the victim for years to come. 
Pain and suffering refers to physical discomfort and emotional toll the victim faces after an accident. These "non-economic damages" accompany the victim after an injury and can include physical pain, discomfort, mental anguish, inconveniences, and emotional distress. 
Pain and suffering claims tend to be a bit more complicated than a regular injury claim. You will need a team of pain and suffering lawyers behind you in order to prove you are owed compensation for your trouble. This is where the personal injury lawyers at Munley Law Personal Injury Attorneys come in. They have a deep knowledge of Pennsylvania law and insurance policies and will fight for the proper amount of compensation for your pain and suffering following an accident.
What Are Economic vs Non-Economic Damages?
It is important to distinguish the different damages you can collect from a personal injury claim:
Economic damages
This type of compensation will include medical expenses, lost wages, property damage, and other physical damages that are related to your accident. 
Non-economic damages
These types of damages are intangible and may not necessarily result in economic loss for you or your family. These damages will include:
A disruption to your normal way of life

i.e. having to manage with a new way of life following a medical error that left you paralyzed.

Physical pain

i.e. chronic back or neck pain following a car accident.

Mental and emotional anguish

i.e. coping with post-traumatic stress disorder following a truck accident.

Physical deformities

i.e. living with an amputation following a workplace accident.

Loss of consortium 

i.e. losing your spouse due to wrongful death.
What Qualifies as Pain and Suffering?
There are two basic forms of pain and suffering, physical and emotional. If you experience any of these problems, speak to a Munley Law Personal Injury Attorneys pain and suffering lawyer today to discuss all your legal options moving forward.
Physical pain and suffering
Back pain

Neck pain

Nerve damage

Broken bones

Fractures

Internal organ damage

Chronic headaches

Pulled or strained muscles

Dislocated joints

Paralysis
Emotional pain and suffering
Psychological trauma

Fear

Insomnia

Worry

Anger

Grief 

Cognitive or personality changes resulting from a brain injury

Loss of diminishment of your quality of life

Frustration

Post traumatic stress disorder

Loss of consortium
What is Loss of Consortium? 
Loss of consortium is the deprivation of the benefits of a family relationship. If your loved one was killed in a car accident, from a medical error, or from a workplace injury, you can file a claim for pain and suffering based on Loss of Consortium. It is special compensation awarded to family members for the death of a loved one following a preventable accident. While some attribute Loss of Consortium only to spouses, Pennsylvania law expands the damages allowed to children and parents, as well. Examples of loss of consortium are loss of:
Parental guidance

i.e. when a young child's parent is killed from a negligent slip and fall, the surviving family members can sue on the child's behalf for loss of the parental relationship and future guidance they would have received. 

Spousal intimacy

i.e. when a spouse is paralyzed from a car accident and can no longer perform sexually. The non-injured spouse may sue for loss of intimate relations.

Household services

i.e. taking care of the kids, cleaning, or other basic household chores.

Potential of having children

Love and affection

Care

Companionship
How Are Pain and Suffering Damages Calculated?
The value of pain and suffering damages drastically differ from case to case. This is exactly why you need a knowledgeable Munley Law Personal Injury Attorneys pain and suffering attorney by your side. They will work to define your pain and suffering and see that you are properly compensated. 
There are no specific calculations of pain and suffering in Pennsylvania. Rather, a judge or jury will be presented with the facts of your case and they will make a decision as to how much compensation you deserve. Your age and the type of injury you suffered play a huge role in calculating pain and suffering. In many cases, pain and suffering damages will be calculated based on your ability to do activities such as play with your children, drive, handle basic household chores, and engage in physical activity. 
Other factors that will be calculated in your pain and suffering claim are:
Severity of your injury

Time needed to recover from the injury

If the injury is permanent or leaves the victim disfigured

Impact on the victim's mental health
The statute of limitations in Pennsylvania to file a claim for pain and suffering damages is two years, which may seem like a long time. However, if that window closes, you can no longer pursue compensation for pain and suffering. Contact a Munley Law Personal Injury Attorneys pain and suffering lawyer today to start the claims process.
How Will a Munley Law Personal Injury Attorneys Pain and Suffering Attorney Prove My Case?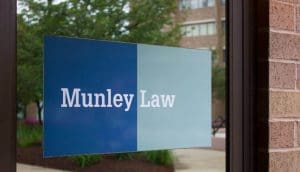 Proving pain and suffering can be complicated, which is why an experienced pain and suffering lawyer will be most beneficial to your case. There are several different routes your attorney will take to prove pain and suffering and secure the highest amount of compensation possible. 
For physical pain and suffering, your attorney will use:
The police record of the accident.

Medical documentation, including x-rays, scans, prescriptions, surgeries, physician's reports, and other medical records.

Photos and video of the accident or incident.

Witness testimonies

Expert witnesses

Medical or legal consultation
For emotional pain and suffering your attorney will use:
Proof of treatment by a mental health professional.

Personal journals from the plaintiff.

Sworn statements and documentation from the plaintiff's family and friends.
The best thing you can do is document every step of your journey – your pain and suffering lawyer can use any information you give them. No information is too much information. Speak to a Munley Law Personal Injury Attorneys pain and suffering lawyer today to discuss the pathway forward to securing compensation for your pain and suffering.
Munley Law Personal Injury Attorneys is Here to Help
Being involved in an accident, whether it's a car accident, a slip and fall, a medical error, or a workplace injury, is extremely stressful to the victim and their families. There is no need to take on the claims process by yourself. Munley Law Personal Injury Attorneys is a family-operated law firm that has been in business since 1959. When they take you on as a client, you are treated like family. 
The pain and suffering lawyers at Munley Law Personal Injury Attorneys make a commitment to their clients: they will have your best interest in mind at all times. You will not pay a cent unless a settlement or verdict is reached in your favor. Your case is personal and will be handled by professional and experienced personal injury attorneys who will work together to come up with creative strategies to secure the maximum amount of compensation. No firm in Pennsylvania will work harder than Munley.
Call today for your free consultation – let Munley Law Personal Injury Attorneys bear the burden of the claims process so you can focus on a full and complete recovery.