Answering Your Questions About Work Injuries in Wilkes-Barre
If you are a worker in any of Wilkes-Barre's many businesses and you have been injured due to an accident resulting from job-related duties or if you are suffering from a job-related disease you might be wondering what your next steps are. Whether you are ready to apply for workers' compensation benefits or if you have questions about what you might qualify for, call the Wilkes-Barre workers' compensation lawyers at Munley Law today or fill out our form below for your free consultation. Our workers' comp lawyers have more than 60 years of experience fighting for injured workers in Wilkes-Barre. We are nationally recognized for our expertise and record-setting awards for our clients.
Our Wilkes-Barre workers' comp attorneys represent people hurt at work in Luzerne County. Call us today for a free consultation. We charge you nothing until you receive workers compensation benefits. Your consultation is free.
What Types of Industries Are There in Wilkes-Barre?
Wilkes-Barre is the county seat of Luzerne County and home to a world-class college and a high-ranked university, a historic downtown square, and some immediately recognizable buildings and structures. With a population of nearly 45,000 people, Wilkes-Barre has all the benefits of a city and also a familiar hometown. Mohegan Sun and the FM Kirby Center are some of the northeast's most popular venues and Wilkes-Barre with our proximity to major US highways, such as the Northeast Extension of the PA Turnpike, I-81, and I-80, has been for decades a heart of industry, warehousing, transportation, and a popular destination for travelers.
According to the Pennsylvania Department of Labor and Industry, Wilkes-Barre's top ten industries are:
Warehousing and Storage
Restaurants and Other Eating Places
Elementary and Secondary Schools
General Medical and Surgical Hospitals
Employment Services
Individual and Family Services
Grocery and Convenience Retailers
Executive, Legislative, and Other General Government Support
Plastics Product Manufacturing
Outpatient Care Centers
What is PA Workers' Compensation Insurance?
Workers' compensation (also known as workman's comp) provides financial benefits to workers for job-related accidents and diseases. With just a few exceptions, everyone is entitled to workers' compensation benefits if they are injured or have become sick as a result of workplace accidents or working conditions.
The PA Workers' Compensation Act was enacted in 1915 to protect employees and employers. Worker's comp is a state-mandated insurance program to help anyone suffering a work-related injury or illness cover lost wages and required medical treatment for work-related injuries and disease. Workers' compensation insurance is provided by and paid for by the employer.
Workers' compensation coverage is mandatory for most employers under Pennsylvania law. Employers who do not have workers' compensation coverage may be subject to lawsuits by employees and to criminal prosecution by the Commonwealth of PA.
Pennsylvania employers can obtain workers' compensation insurance through the State Workers' Insurance Fund or purchase insurance through a licensed insurance carrier.
Workers' comp coverage begins on the employee's first day on the job. Injuries or diseases caused or aggravated by employment are covered under workers' compensation, regardless of the worker's previous physical condition.
If you are suffering a work-related injury or illness in Wilkes-Barre, call the experienced worker's compensation lawyers at Munley Law today to find out more about your rights as an employee. Munley Law has more than six decades of experience helping injured workers receive the benefits they deserve for their injuries.
Can I Collect Workers' Comp If I Work for a Temp Agency?
The short answer is yes. But filing and receiving your workman's comp insurance for temporary or seasonal work can be more complex.
In PA, seasonal workers often start jobs in retail, warehouse, manufacturing, and shipping just for a busy season or holiday. These are often the busiest times at these companies and the pressure to work fast is high and the tendency to spend a lot of time and expense in proper training might be lower.
Some of common injuries suffered by seasonal workers include:
Broken bones
Back and spine injuries
Sprains, strains, pulled muscles
If you have been injured on your seasonal job in Wilkes-Barre, it's a good idea to hire a worker's comp lawyer to help you file your claim. Duty and responsibility can be shuffled around from employer to temp agency and back again. Be sure you have an experienced Wilkes-Barre workers' comp lawyer on your side.
What Workplace Injuries Are Excluded From Workers' Comp?
Workers' compensation provides for the majority of job injuries and occupational illnesses, but not all. Coverage can be denied if your injury is self-inflicted, if you have been working under the influence of illicit drugs or alcohol or if you've done anything that violates your employer's policies. For example, if you get into a fight with a coworker while on the job and receive a concussion, you will not receive workers' compensation benefits at the time. Another instance is if you had not started work or were on a break at the time of the accident, you may not be able to receive compensation if you were in an accident.
It can be difficult to understand whether you are eligible for workers' comp or not. That's why it's always smart to speak with an experienced workers' compensation attorney in Wilkes-Barre to learn your rights.
What Does Workers' Compensation Cover?
Workers' compensation insurance provides coverage for lost wages and medical benefits to compensate employees who are injured, contract a disease or have a condition worsen as a result of their employment, regardless of the employee's previous medical or physical condition, and without regard to the employee's fault in most cases.
If you have suffered from a work-related injury or illness, your employer or their insurance company must pay for reasonable and necessary medical expenses related to the injury and will cover some of your lost wages resulting from the injury or illness.
Workman's compensation benefits do not cover pain and suffering from an injury or other work-related medical condition.
If you have questions, call your Wilkes-Barre workers' compensation attorney at Munley Law today for your free consultation.
Does Workers' Compensation Cover Long-Term Conditions and Illnesses?
The Pennsylvania Workers Compensation Act determines your eligibility and for how long your benefits can be paid. Compensation pays medical benefits, which cover your medical bills for appropriate medical treatment by an approved medical provider and your wage loss benefits help you recover financially from work lost as a result of your injury or illness.
PA does not put an upper limit on medical benefits, you can receive them for as long as you need treatment for your injury or illness. However, Pennsylvania does place a cap on your wage loss benefits.
How Long Can I Receive Compensation in Wilkes-Barre?
The classification of your illness or injury will determine how long you can receive compensation. A licensed medical provider must assess your health and confirm your disability.
There are four ways to classify injuries in Pennsylvania:
Temporary Total Disability: If you are designated as Temporary Total Disability (TTD), it is anticipated that you will eventually be able to return to work. For up to 90 days, TTD enables you to get workers' compensation benefits for missed wages.
Permanent Total Disability: You may be categorized as totally and permanently incapacitated if your disease or injury is so severe that it prevents you from returning to work. Your employer's insurance provider has the right to request an independent medical examination (IME) after 104 weeks to reassess your condition. Your status could be altered to partial disability if the IME determines that you are less than 35 percent disabled. Your benefits amount could vary as a result of this modification.
Permanent Partial Disability: You can receive benefits for up to 500 weeks. However, you have the option to apply for total disability status if an IME finds that your impairment is at least 35% throughout that time.
Specific loss benefits: You are eligible to receive workers' compensation benefits if a workplace injury results in serious disfigurement or the loss of a limb or other bodily part. Specific loss benefits often result in a one-time payment. If you have lost a loved one to a workplace injury or disease, you may be eligible to receive:
Death Benefits: If the injury or disease results in death, surviving dependents may be entitled to receive benefits.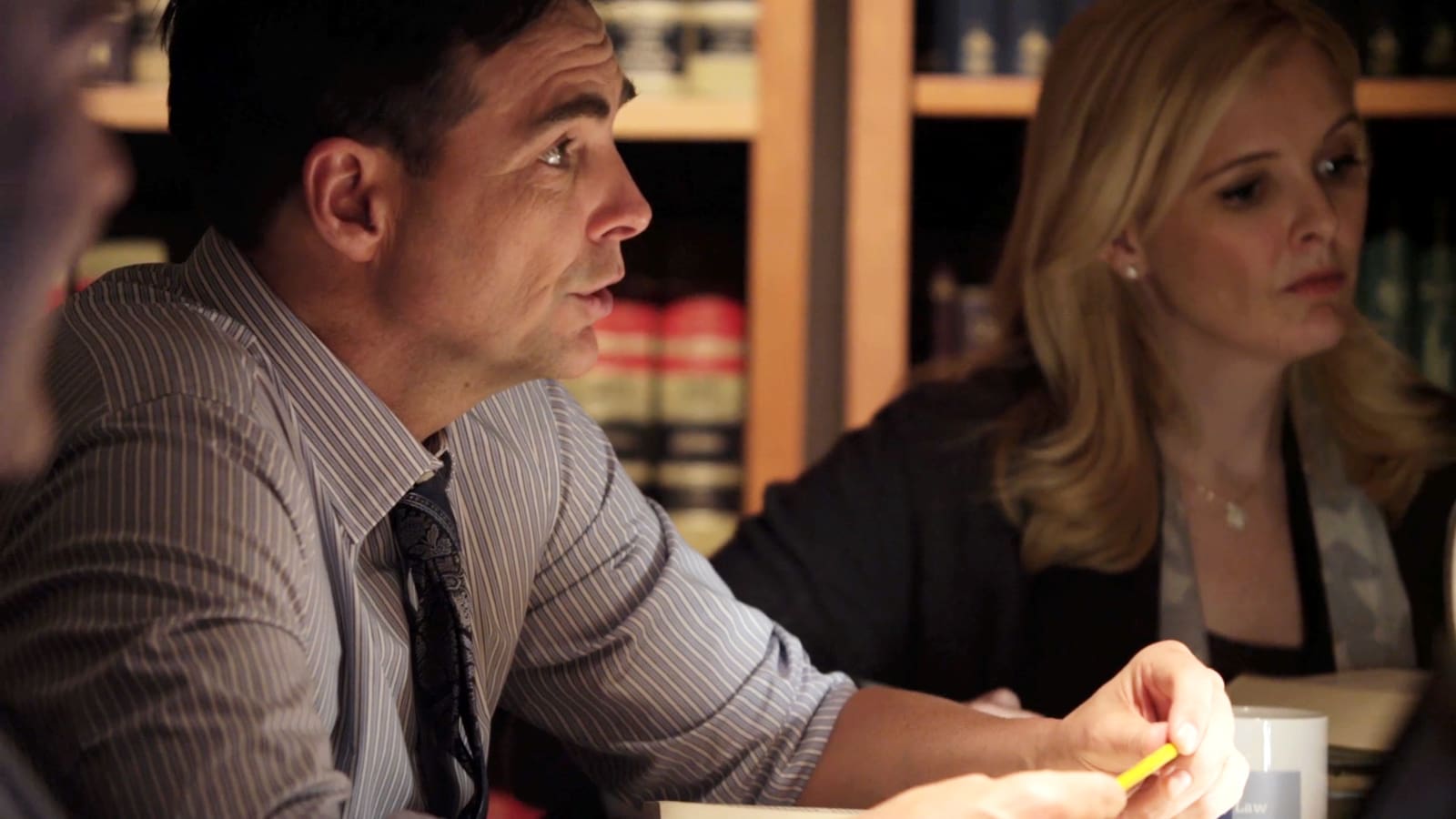 How Do I File a Workers' Compensation Claim?
There are a few very important steps to starting your worker's comp claim.
If you have been injured due to a workplace accident or incident, seek medical care immediately and notify your employer as soon as possible, preferably in writing. Be sure to follow up with a written notice of the incident if your initial report was verbally communicated. Be sure to include the exact day, time, location, and circumstances under which the injury occurred.
Be sure to keep track of all of your visits to medical appointments and medical records.
If you are opening a claim to receive benefits for an ongoing stress-related injury or disease occurring from working conditions, notify your employer as soon as you receive a diagnosis for your medical condition from a licensed medical provider.
Notice of your injury must be given to your employer within 120 days of the injury.
What Should I Do If My Workers' Compensation Claim is denied?
In most situations, your employer's insurance company will send a letter explaining the reasons your claims are denied. If the letter does not explain exactly how or when an appeal is possible, it is usually available via the Workers' Compensation Agency website. Keep your information up to date—especially when you have to apply for judicial review.
If you have filed a claim for workman's comp and your employer's insurer has denied your claim, contact the Wilkes-Barre workers' compensation attorneys at Munley Law today for a free case evaluation.
Do All Workers' Compensation Cases End in a Settlement?
Many workers' comp claims can be negotiated in settlement with the insurers—but not all of them. Particularly if the injuries are very small, you can accept the benefits paid by the insurer voluntarily. Settlement agreements are always a compromise to a result that is acceptable to the insurer and the worker – most times, settlements mean getting money faster and at lower risk.
Can I Visit My Own Doctor or Medical Provider for Treatment?
According to the PA Department of Labor and Industry, "you are free to choose your own health care provider to treat your work injury unless the employer accepts your claim and has posted in your workplace a list of six or more physicians or health care providers. You are required to visit a provider on the list for initial treatment. You are to continue treatment with that provider or another on the list for a period of 90 days following the first visit."
You may see any provider on the list; your employer may not require you to visit a specific medical provider on the list.
If your employer's listed medical provider prescribes surgery, you are entitled to seek a second opinion to be paid for by your employer/insurer.
Treatment is recommended as a result of the second opinion must be provided by a listed provider for 90 days.
Once you begin receiving your worker's comp benefits, your employer or their insurer has the right to ask you to see a doctor of their choice for examination. If you refuse, the employer is entitled to request an order from the worker's compensation judge that will require you to attend an examination with their chosen provider. Failure to then attend may result in a suspension of your benefits.
How Do I Choose a Wilkes-Barre Workers' Compensation Lawyer?
When you sustain a work-related injury or illness, you may wonder how you can afford your medical bills or how you'll get paid for missed time from work. Fortunately, workers' comp benefits cover most employees. However, these benefits may not be as straightforward as they seem. Many times, the insurance company will try to deny your claim.  They may try to say your injuries were not sustained while on the job, your injuries are being exaggerated, or that you failed to file your claim properly. If this happens to you, you will need a skilled workers' compensation lawyer to help you with your workers' comp claim.
For over 60 years, Munley Law's Wilkes-Barre workers' comp attorneys have been helping injured workers file workers' comp claims and get the benefits they are owed.
Our peers and legal organizations throughout the country have recognized us for our work. We are consistently named to the Best Lawyers in America lists. Our attorneys are board certified by the National Board of Trial Advocacy and have obtained millions for our clients who have sustained an injury in the workplace. Workers' comp lawyer Caroline Munley is certified as a specialist in the practice of workers' compensation law by the Pennsylvania Bar Association's Section on Workers' Compensation Law as authorized by the Pennsylvania Supreme Court.
You want an experienced workers' compensation attorney when:
You have been injured at work and you need to file an initial claim for worker's compensation
You want to know how much you are entitled to
Your employer has denied your workman's comp claim
Your medical benefits have been denied
Your prescription benefits have been denied
Your wage loss benefits have been denied
You want to know about receiving your compensation benefits in one lump sum
Your attorney at Munley Law will not charge you a penny until your just benefits are received. Call us today or fill out our online form for your free consultation.
Wilkes-Barre Practice Areas
1170 PA-315
Wilkes-Barre, PA 18702
(570) 399-0406