Our Scranton, PA Car Accident Attorneys Are Here to Help
The aftermath of a car accident in Scranton can make the prospect of getting back on your feet feel insurmountable. Your main focus should be on healing after sustaining serious injuries. If you lost a loved one in a car accident, your top priorities may be grieving for the loss and comforting your loved ones. But sometimes that's not possible when you have to worry about the mounting costs the accident has created.
Trying to heal and collect compensation can seem difficult and overwhelming. Fortunately, you can rely on the Scranton car accident lawyers at Munley Law to assist you after a car accident. If you act promptly and wisely, you may be eligible for substantial financial compensation.
You shouldn't ever have to be concerned about how you'll handle your finances or the additional legal and administrative responsibilities brought on by a car accident. Our first objective at Munley Law is to shoulder that burden for you. For our Scranton auto accident victims and their families, we deal with insurance adjusters and the court system so you can focus on what's important – recovering from your injuries. Let our Scranton personal injury lawyers handle your legal responsibilities and make things right.
$32 Million Wrongful Death
$26 Million Truck Accident
$17.5 Million Car Accident
$12 Million Product Liability
$9 Million Truck Accident
$8 Million Truck Accident
$8 Million Truck Accident
$7.5 Million Auto Accident
$6.9 Million Garbage Truck Accident
$6.5 Million Traumatic Brain Injury
$5 Million Medical Malpractice
$5 Million Bus Accidents
Why Choose Our Car Accident Lawyer?
You might be unsure of where to look for assistance following a major car accident in Scranton. Our Scranton car accident attorneys want to be the first and last call you ever need to make. Because we have the experience, knowledge, and resources needed to handle your case.
After a traumatic Scranton auto accident, we want to make sure you receive full compensation for your losses. To produce exceptional results, we concentrate on our clients and their particular circumstances. From the moment you call to schedule a free consultation, we will guide you step by step through your case, giving you the individualized attention that you deserve so you know what happening every step of the way.
We know how difficult this time is for you. And we want to make sure that you receive the compensation needed to recover from this incident. Let us work together to recover from your traumatic car accident.
Our success speaks for itself. For our Scranton car accident clients, we have a reputation for obtaining multi-million dollar settlements and verdicts:
Located conveniently in Downtown Scranton, Pennsylvania
You owe it to yourself to look into your legal options if you were hurt in an auto accident in the Scranton area. Our Scranton auto accident attorneys are available to meet with you wherever is most convenient for you in order to better serve you. Even a virtual meeting is possible with you.
Our headquarters is located in the Forum Plaza at 227 Penn Avenue in Scranton. We are right in the heart of downtown Scranton, only a few blocks from Courthouse Square and the Marketplace at Steamtown. Parking is available at the Forum Parking Garage behind Forum Plaza as well as metered street parking along Penn Avenue and Linden Street.
To arrange a free consultation with a member of our team, contact us by phone, email, or online chat right away.
How Can Our Scranton Car Accident Lawyers Help?
Our experienced auto accident lawyers have seen it all. Generations of the Munley family have grown up here and are familiar with Scranton's most hazardous roads and intersections, the courts and judges who might hear your case, and the insurance providers you'll need to deal with. Every case has taught us something new, and we use this knowledge to support your efforts in pursuing the compensation you are entitled to.
More than simply physical and mental suffering results from car accidents. Additionally, they deprive people and families of much-needed income while also adding unforeseen bills. Our Scranton car accident attorneys can assist accident victims in seeking compensation to cover lost earnings, mounting medical costs, and other expenses.
The knowledgeable attorneys at Munley Law are here to support those in the Scranton region who are dealing with the loss of a loved one or who are trying to recover from incapacitating injuries as a result of traffic accidents.
Our Car Accident Attorneys in Scranton Have Recovered Over $1 Billion in Compensation: Our personal injury lawyers have recovered some of the largest settlements and verdicts in the country for our injury clients. Our lawyers know how important monetary compensation is for all accident victims, and we work hard to get you the maximum compensation you deserve.
Our Scranton Car Accident Lawyers have 60+ Years of Experience: If you've been injured in a vehicle accident, you'll need an attorney with the right experience and skills under their belt. With over 60 years of handling car accident cases, you are in the right hands at Munley Law Personal Injury Attorneys. Our car accident attorneys know fighting the insurance company on your own is an uphill battle. That's why you need an experienced Scranton car accident lawyer by your side to represent your case in the courtroom and help you get the compensation you deserve.
Our Auto Accident Attorneys Have Proven Results: When the negligent actions of drivers cause others to pay the price, our auto accident attorneys can provide you with the help you need to get the maximum compensation for your injuries. While every accident case is different, our Scranton auto accident attorney has received significant settlements and verdicts for accident victims throughout Lackawanna County.
We Don't Take Any Fees Unless We Win: If we are unable to produce results for your car accident case, you owe us nothing. We want to make this hard time easier for you, not harder. That is why we do not charge you any fees unless your personal injury claim is won.
Our Scranton, PA car accident attorneys offer free case evaluations to hear your personal injury case, a no risk to you. Unless your claim is successful, you do not owe us anything. For a free consultation, call our Scranton auto accident lawyers or fill out a contact form today.
Can a Scranton Car Accident Lawyer Help Recover Damages After a Car Accident in Scranton, PA?
At Munley Law Personal Injury Attorneys, we help accident victims file injury lawsuits to recover compensation for:
Present and Future Medical Expenses: Car crashes in Scranton can result in some catastrophic injuries. Although you may think a simple bump on the head is not worth a trip to the ER, it may be the sign of something worse underneath. That's why our car accident lawyer always stresses to accident victims to visit their doctors to get checked out. Many times injuries do not show up until days after the accident.
The accident lawyers at Munley Law Personal Injury Attorneys can help you receive compensation for past, present, and future medical bills. These bills may include hospital visits, doctor's appointments, lab testing, surgery, or any cost that was due to the treatment or ongoing treatments of an injury.
If you received severe injuries because of a car crash in Northeastern Pennsylvania, you will need the help of a legal professional in getting financial compensation.
Lost Wages and Lost Earning Capacity: Your car accident injury may have put a halt to your normal life, and your injuries may have stopped you from working. As a result, piling bills and lost wages will add to your stress. It is our intention to get you the proper compensation that you deserve.
Sometimes, a car accident may prevent you from returning to your current position and you'll have to take a lower-paying job. If that is the case, you may need legal help in getting the maximum financial compensation for your automobile accident case.
Immediately after your accident, call our car crash lawyers to help you receive compensation that will cover your lost wages as well as future wages.
Rehabilitation and Physical Therapy: Physical car accident injuries take time to heal, causing you to miss work and social events. Long after the accident, you may be facing issues that require additional medical attention. Injuries that may require long-term health care can include:
Whiplash
Neck Injuries
Back Injuries
Concussions
Traumatic Brain Injuries
Broken Bones
Internal Bleeding
Mental Anguish and Emotional Distress: In addition to physical injuries, car accidents are traumatic experiences that can result in mental anguish and emotional distress for the victim. During your case, we look to receive compensation that also covers the costs of your resulting anguish, such as depression, stress, PTSD, and even loss of sleep.
Loss of Enjoyment of Daily Activities: Similar to emotional distress, a severe accident may cause a car accident victim to lose enjoyment in their usual daily activities. The devastating effect of an accident may cause a victim to withdraw from social interactions, and lose interest in activities that they otherwise participated in.
Loss of Consortium/Loss of Companionship: If you have been severely injured from an accident in Scranton, you may experience loss of consortium. Simply put, loss of consortium refers to the deprivation of the benefits of parenting or married life due to the inability to show affection or love.
We also help the families of auto accident victims pursue wrongful death claims against the other driver's insurance company in order to get justice for their loved ones and provide future security for the families.
How Common are Auto Accidents in Pennsylvania?
Even as auto accident fatalities and injuries decrease across the state, tens of thousands of people each year in Pennsylvania suffer from injuries sustained in motor vehicle collisions. Pennsylvania Department of Transportation data reveals that motor vehicle accidents are still far too common. In 2021, there were approximately 117,899 reportable auto accidents in Pennsylvania; of these accidents, 1,230 people were killed, the highest amount of fatalities in Pennsylvania auto accidents since 2012.
Some averages provided by the Department of Transportation allow us to glimpse the harsh reality of motor vehicle accidents:
About 13 crashes happen every hour.
Eight personal injuries occurred each hour.
Every day, 191 people were hurt in a traffic crashes in Pennsylvania.
Each day, three people were fatally injured in a motor vehicle accident in PA.
Because of its location, Scranton, PA is affected by traffic along major roads like I-81, I-84, I-380, Route 6, and the Scranton Expressway. With these long stretches of busy highways, it's no wonder Lackawanna County has seen an increase in the number of auto accidents over the past five years. In 2021, there were 2,459 car crashes in the county; of those crashes, 1,054 resulted in an injury.
When you need an experienced auto accident attorney, you want to ensure that your case is in the best possible hands. You want someone ready to fight on your behalf and make sure that you get the compensation that you need to get over your accident that resulted in an injury.
If you or a loved one suffered an injury in a motor vehicle accident in Scranton, and you need an experienced car accident lawyer by your side, don't delay. Contact a Scranton auto accident attorney at Munley Law Personal Injury Attorneys now for a free consultation. Call or fill out our quick, online intake form.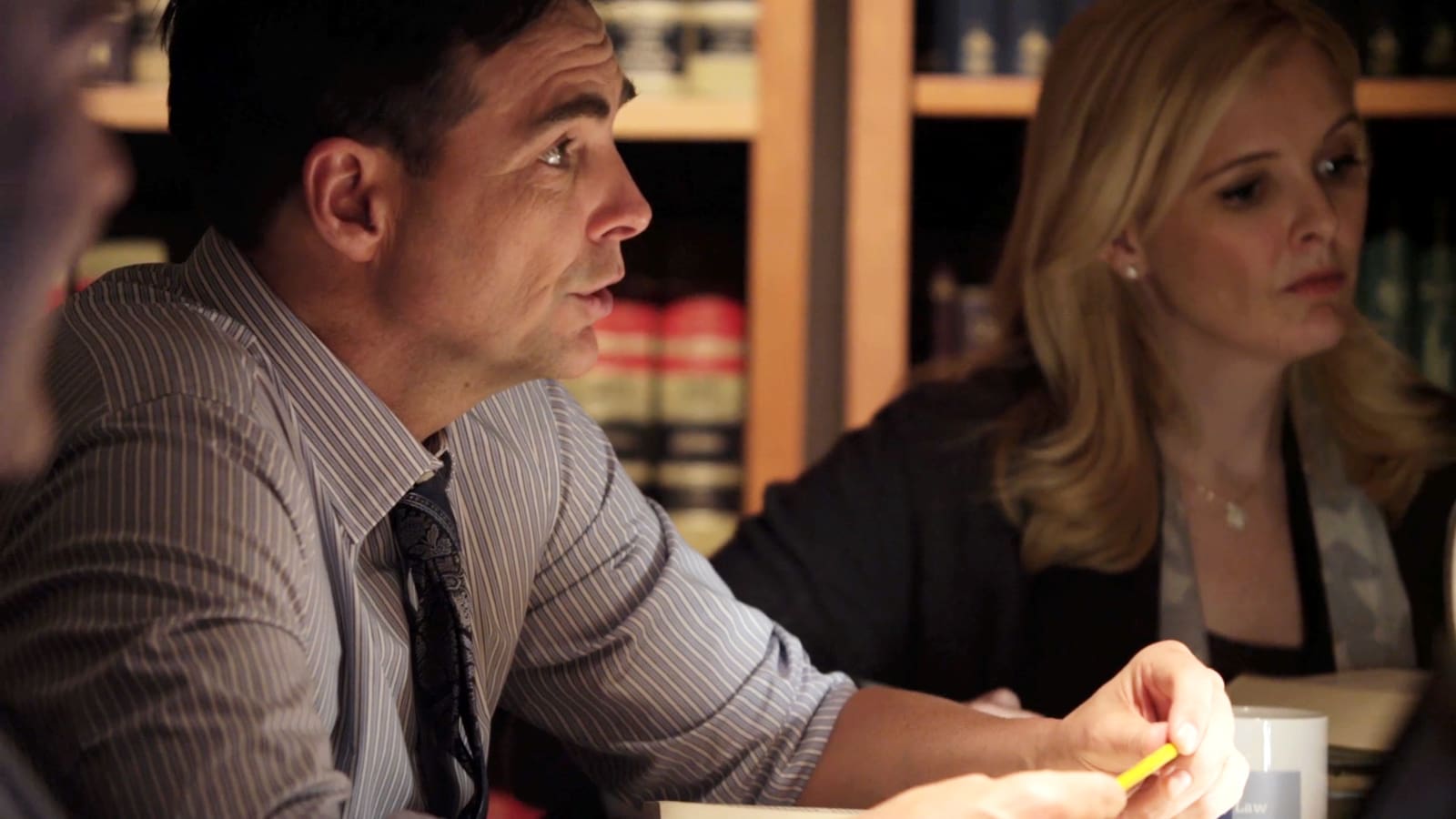 Our Personal Injury Attorney Answers Frequently Asked Questions
Q: What Does a Scranton Personal Injury Attorney Suggest I Do After a Car Crash?
A: Right after a car accident, the best practice is to call 911 for emergency services. At the scene, the police will make a report containing all of the accident information. The report will include the police's observations, your statement, the other driver's statement, and witness testimony. You must obtain a copy of the police report as soon as it's ready since this will help prove liability during the investigation.
When you have just been in a car accident, the last thing on your mind is gathering evidence to prove that you were not the one at fault. However, it is necessary to prove that the negligent party caused the collision and your resulting injury. Capturing tangible, indisputable evidence of your accident is the only way to support your claim.
Document the Accident Scene: Taking photos of the accident scene is the most crucial step you can take immediately after your accident. Take pictures of the entire scene, including both cars and their placement, damages to all sides of your vehicle, damages to the other driver's car, street markings or signs, weather conditions, or any additional information that could document your wreck. If you have sustained visible injuries, be sure to take photos of these, too. If you cannot take the pictures, ask an onlooker or someone in the car to take photos for you.
At the accident scene, remember to exchange your personal information with the other driver. Make sure you write down the other driver's license plate number if nothing else.
If bystanders are willing to help, get their contact information. The police or your auto accident lawyer may want to reach out to them in the future about what they saw or if they could testify in court. Third-party witnesses can significantly help your claim in court.
Get Medical Attention: Even if you aren't injured, you should take the time to go to the hospital or visit your doctor to get checked out. Not only is it for your personal safety, but it helps your car accident case in the long run. Sometimes it can take days following a car accident for any injuries to show.  And without medical records that spell out what injuries you sustained, your insurance company can easily deny that you weren't injured in the accident.
Contact a Top-Tier Scranton Injury Law Firm for a Free Consultation: And then, contact Munley Law Personal Injury Attorneys. An experienced car accident lawyer will have the right expertise to evaluate your car accident claim properly. During your free consultation, our injury lawyer will review the facts of the case and let you know what legal options are available to you. Once hired, we will get to work investigating your claim and speaking to the insurance company on your behalf. This gives you the chance to heal from the accident as we get you the compensation you deserve. The sooner you reach out to Munley Law Personal Injury Attorneys, the higher the probability you have of proving your claim.
Q: What Can a Car Accident Lawyer Near Me Do If the Other Driver Flees the Scene?
A: Under Pennsylvania law, you must stop and call the police immediately after an auto accident. But sometimes, a driver may be scared or believes they have done something illegal and would flee the scene. Leaving the scene of an auto accident is considered a crime and comes with a hefty fine, especially if an injury is involved.
If you are a victim of a hit and run accident, your first step after calling the police is to write down as much information as you can about the vehicle, such as the color, make, model, and license plate number. Any detail about the other driver's car will help the police find the driver.
Contact one of our Scranton injury lawyers to help you further investigate your car accident case and help assess your damages. Our accident lawyers in Pennsylvania can help you ensure that you receive the compensation you deserve.
Q: If the Other Driver Doesn't Have Insurance, What Happens Next?
A: If the other driver does not have insurance, it's essential to contact a Scranton auto accident lawyer at Munley Law Personal Injury Attorneys to see what options are available for you. In this case, you may be able to recover some of your compensation by filing an uninsured motorist claim. This coverage will pay any medical bills or property damages when the at-fault driver does not have insurance.
Q: Should I Notify My Insurance Company After a Car Wreck?
A: Yes. Even if you think you may file a lawsuit down the road, it's essential to let your own insurance company know about your auto accident. Keep to the general facts of the case, such as the accident's date and time, where it happened, and any contact information for the other driver involved.
However, do not provide any statements to the other driver's insurance company. If they reach out to you, you are not obligated to speak with them. In fact, it is in your best interest to refrain from speaking with them and let your lawyer deal with them instead.
Q: Even If I Wasn't Injured, Should I See a Doctor Following a Car Accident?
A: Yes. Getting into an auto accident is one of the most stressful times in your life. With your emotions running high, you may not realize you were injured. You should always get checked out by a doctor, if not immediately after the accident, then within the next few days.
Contact Our Car Accident Attorney in Scranton Today for a Free Consultation
If you suffered a serious injury in an auto accident, you may be anxious that you won't receive the compensation needed to pay your bills. This is where an experienced auto accident law firm can help you with your case. If you were seriously injured in a car accident and were not at fault, you may be able to file a personal injury lawsuit to recover financial compensation.
For more than 60 years, the Scranton car accident lawyers at Munley Law have been helping injury victims throughout the Scranton area. We will go after the insurance company while you recover from your injuries. Contact us today to schedule a free consultation. There is no fee until we win your case.
Related Practice Areas
Munley Law Personal Injury Attorneys
227 Penn Ave,
Scranton, PA 18503
+15708654699