Seeking Justice After Accident with Drunk Driver
A devastating truth of the road is that drunk drivers and drunk driving accidents are an ever-present danger. The state of Pennsylvania saw 3,697 drunk driving fatalities between the years 2009 and 2018. In fact, according to the National Highway Traffic Safety Administration, about a third of car accidents in the US are alcohol-related, and 28 people die from this tragic negligence every day.
If you or a loved one has been injured in a car accident by a drunk driver, it's in your best interest to seek legal advice and ensure you are receiving the maximum compensation you are owed for your immense suffering. Reach out to a Scranton drunk driving accident lawyer.
$32 Million Wrongful Death
$26 Million Truck Accident
$17.5 Million Car Accident
$12 Million Product Liability
$9 Million Truck Accident
$8 Million Truck Accident
$8 Million Truck Accident
$7.5 Million Auto Accident
$6.9 Million Garbage Truck Accident
$6.5 Million Traumatic Brain Injury
$5 Million Medical Malpractice
$5 Million Bus Accidents
Munley Law Personal Injury Attorneys is a Northeastern Pennsylvania law firm with a dedicated Scranton car accident lawyer who can provide the legal advice injured victims will need to traverse this process. It's our mission to guarantee that all car accident victims receive the financial compensation they need to continue living full and healthy lives. Being a drunk driving accident victim should not mean you have to give up the joy of living.
What Should I Do After a Drunk Driving Accident?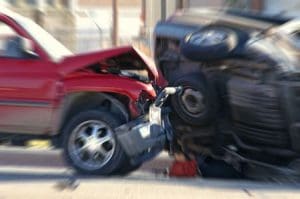 In the immediate aftermath of a drunk driving auto accident, your primary goal should be to seek medical attention if you have experienced a serious injury or an injury of any kind. Beyond that, it's helpful to your case if you are able to gather evidence and document the scene.
You should take pictures of all vehicles involved, as well as the surrounding area. Try to capture as many angles and images as possible. Document the placement of the cars and damage to the surrounding area where the motor vehicle accident occurred. You should also document your injuries should you have sustained any that are immediately visible. You should take down the license plate number and information (both personal contact information and insurance company information) from the other drivers involved.
As with all motor vehicle accidents, it's also crucial to call the police immediately and file a report in alcohol-related crashes. This report, and the accompanying recorded statement or statements, will serve as the official record of what took place at the site of the car accident, and will be referenced should your case go to trial.
Who Will Be Held Responsible for Alcohol-Related Car Crashes?
In the vast majority of drunk driving auto accidents, the drunk driver will be held responsible for the crash and ensuing injuries or fatalities. Personal injury law holds that if someone is harmed as the result of another individual's negligence, the negligent person is liable. If someone chooses to get behind the wheel while intoxicated or under the influence, they are committing an act of gross negligence and putting others in harm's way.
It is also possible for multiple parties to be found guilty of negligence in auto accidents. For instance, if the intoxicated driver is a person under 21 who was being served by a bartender who didn't ask for proper ID, or knowingly served that minor, the bartender, or the bar itself, can also be held responsible.
It's always best to seek legal counsel if you have been injured in a drunk driving accident so that you can ensure all liable and negligent parties are being held responsible for their actions. Contact Munley Law Personal Injury Attorneys today for a free consultation.
What Are the Consequences of Drunk Driving? 
In the state of Pennsylvania, the legal blood alcohol content for a driver is .08%. If a person is found to have been driving with a BAC that is above .08%, they are breaking the law and putting themselves and all other drivers in danger. Beyond that, there are also serious legal consequences for drunk drivers while drunk:
For a first DUI, you can receive up to 6 months probation, a fine of up to $300, you must attend highway safety school, and you can also be court-ordered to receive treatment
If you have one prior DUI, you can receive 12 months of license suspension, up to 6 months of jail time, a fine of up to $2,500, mandated alcohol highway safety school attendance, and treatment when ordered. Drunk drivers can also be court-ordered to a one year use of an ignition interlock, which is a breathalyzer wired to your car's ignition.
For 2 or more prior DUIs, you will receive a 2nd degree misdemeanor, a 12-month license suspension, up to 2 years in prison, a fine of up to $5,000, treatment when ordered, and a one-year ignition interlock requirement.
However, simply being below .08% BAC is not enough to guarantee safe driving. You can be charged with a DUI in the state of Pennsylvania with a BAC of .05% and above if there is suspicion that your driving is impaired as a result of alcohol consumption. The only truly safe way to drive is with a blood alcohol content of 0.00%.
How Do I Pursue Compensation in a Drunk Driving Accident?
If you have experienced medical trauma, psychological trauma, or any kind of ongoing damage as a result of the accident, you are entitled to seek compensation through a car accident lawsuit. This may include:
Medical bills and other medical expenses, such as physical therapy
This includes the cost of any medical care (surgery, hospital stays, medication, and more) that you needed as a result of the accident. Head injury and internal injury are both common results of these kinds of auto accidents, and you should not have to carry the financial burden of medical bills alone.
Lost wages
If you have been unable to work as a result of your accident with a drunk driver, you are entitled to compensation. The same is true if you had to quit your job because of your injuries, or if the accident has permanently or temporarily lowered your earning capacity.
Evidence of Pain and suffering
The psychological damage of drunk driving accidents is too often overlooked. If you have experienced PTSD, anxiety, depression, or other mental or emotional difficulties in the wake of the accident, you are owed compensation.
In order to recover financial compensation, you and your lawyer will need to gather documentation that shows the financial burden you've experienced as a result of the accident.
An experienced auto accident attorney can help ensure you navigate this system with ease. We offer a free consultation so you can get all the information you need before making a decision. If the insurance company or insurance companies involved are not able to provide the level of compensation you are owed, our law firm is ready and able to file a personal injury suit and take your case to a settlement or even a trial.
What Are My Legal Options? 
In the state of Pennsylvania, you have the legal right to sue both the drunk driver that hit you, as well as any other parties whose negligent actions may have contributed to the situation. Legally, you need to prove that the defendant failed to take proper care in some way, and that failure caused your injuries.
In the case of a drunk driving accident, this aspect is usually clear: at least one party got behind the wheel while intoxicated, thereby clearly breaking the law and failing to take proper care as a driver and a citizen. Munley Law Personal Injury Attorneys can offer you a Scranton car accident lawyer that will defend your rights and pursue legal action when necessary. Contact us today for a free consultation.
Frequently Asked Questions About Drunk Driving Accidents in Scranton
How Does my Insurance Play a Role?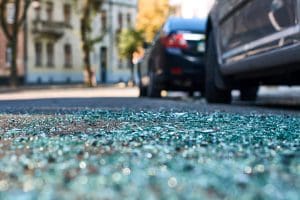 In Pennsylvania, drivers have the right to choose their own type of insurance. This choice generally comes down to a decision between full tort coverage and limited tort coverage. Limited tort coverage only covers compensation for "economic loss", such as medical bills and lost wages.
Full tort insurance, on the other hand, will also cover the costs of pain and suffering if you should find yourself in an accident. In other words, a limited tort insurance claim might cover the cost of a surgery, but if you are in need of lifelong medical or psychological care because of an accident, limited tort coverage may not be sufficient.
However, if you have limited tort insurance, there are some exceptions: for instance, if you are hit by a driver in an out of state car. Additionally, there is an exception to limited tort coverage when a drunk driver is involved. If you have limited tort coverage and are hit by a drunk driver, you will receive full tort coverage (unless the intoxicated driver dies because of the accident, in which case your coverage changes back to limited tort).
Even if you have been severely injured, insurance companies are, quite often, trying to pay out as little as possible, and there are many challenges to navigating these systems. Contact Munley Law Personal Injury Attorneys, a Northeast Pennsylvania law firm, for high quality legal representation to look after your best interests and ensure you are not losing out on more money because of an insurance company. If your injuries exceed insurance caps, or if the driver involved was uninsured, you may need to take legal action and file a personal injury suit.
What Kind of Injuries Tend to Occur as a Result of Drunk Driving Accidents?
Unfortunately, catastrophic injury as a result of a drunk driving accident is all too common. Car accident victims often experience the following:
Head injuries: These can be very serious injuries and can run the gamut from mild to severe. Drunk driving accident victims should seek medical attention if they suspect any form of head trauma, particularly if they have been struck by a driver who was impaired to the point of total loss of control.
Chest injuries: These are commonly based on a victim's position behind the steering wheel. Even being thrown into your seatbelt with great force can cause this type of injury.
Soft tissue injuries: A soft tissue injury damages the victim's connective tissues, including tendons and ligaments. Perhaps the most widely known of these is whiplash, which stretches the neck muscles very suddenly in the event of a crash.
Arm and leg injuries: Some common injuries to the arms and legs range from general cuts and scrapes to more severe problems such as broken bones or amputation of a limb.
Insurance companies may be able to provide some coverage regarding your medical bills and expenses. However, you should consult a Munley car accident lawyer for a free consultation, to determine that you are receiving maximum compensation after your drunk driving accident and pursuing the path of personal injury if needed.
We're Here To Help in Scranton Drunk Driving Accidents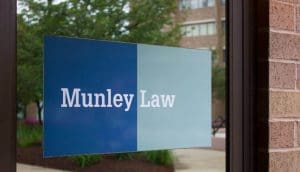 At Munley Law Personal Injury Attorneys, each of our car accident attorneys has over a decade of experience, as well as hands-on trial and courtroom experience. We do not get paid unless we win your case, and we will be by your side as you fight to make things right in the wake of your car accident. We also have a stellar record when it comes to Scranton car accident lawsuits and helping drunk driving accident victims.
If you are seeking legal representation, or simply want a free case evaluation, please reach out to a Scranton personal injury lawyer at Munley Law Personal Injury Attorneys. We can provide you with an experienced auto accident attorney who will be by your side every step of the way. Contact us today to schedule your free consultation, meet with a Pennsylvania auto accident attorney, and learn how we can help protect and fight for you in your car accident case.