What Does it Mean When You Stack Your Auto Insurance Policies?
Understanding Stacked Car Insurance
It is estimated that 12.6 percent of motorists on the road in 2019 were driving without car insurance. That equals to approximately one in eight drivers are behind the wheel without insurance. Not only is this illegal and dangerous, but getting into an accident can be costly to all involved. 
If you get into a severe car accident in Pennsylvania with an uninsured motorist, your first concern may be how will you pay for your medical expenses. Will you be stuck with the bill? 
Fortunately, there are provisions in your insurance policy that will pay for any of the injuries you may receive. And if your underinsured and uninsured motorist coverage is stacked, then you won't have to worry about paying for the large medical bills.
But what is stacked insurance? And why is it beneficial to stack your uninsured and underinsured motorist coverage? Let's discuss.
What is Uninsured and Underinsured Motorist Coverage?
Before we discuss stacked vs. unstacked insurance, you need to understand what uninsured (UM) and underinsured (UIM) motorist coverage is and why it's important to have it in your policy. 
In Pennslyvania, uninsured and underinsured coverage is defined as coverage that applies to you, your family, and any passengers for bodily injury if you are hit by an at-fault motorist who doesn't have enough insurance to cover your claim. For example, Let's say you get into a horrific accident with another driver who is at fault. You were severely injured in the accident but the at-fault driver only has the minimum amount of liability insurance, which won't even cover half of the costs. That means the rest of the bill will be paid out of your own pocket. However, if you have UM and UIM motorist coverage, it will help pay for the expenses. 
In Pennsylvania, insurance companies are required to offer UM and UIM motorist coverage; however, it is optional for drivers to purchase it. It's also important to note that these options will not cover any damage to property, but they will cover any medical bills and losses caused by your injuries, including pain and suffering.
What is Stacked Insurance?
To put it simply, stacked car insurance combines both your UM and UIM motorist coverage limits for either multiple vehicles or policies. It's a good way to protect your wallet if you get into an accident because stacked insurance will increase the maximum amount an insurer will pay for a claim. You can stack insurance two ways — vertically, which is within one policy, or horizontally, which is across multiple policies. 
For example, let's say your household owns three vehicles, each with its own policy. Each has a UM and UIM limit of $15,000/$30,000. But by deciding to stack the policy on each car, you can increase the limits. So if someone in your household gets into an accident with an uninsured driver, instead of having a maximum amount of $30,000, that person can for up to $90,000.
What is Unstacked Insurance?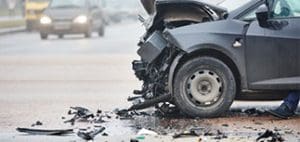 Unstacked insurance is when you have one policy on one vehicle and are either unable to combine the insurance limits because of state law or you have chosen not to stack the policies for a cheaper monthly premium. Although a cheaper premium could help you with your current financial situation, it could hurt you after a car accident with an uninsured motorist.
For example, let's say you get into a rear-end collision with an uninsured motorist. You only have the basic coverage of $15,000/$30,000. But the accident has left you paralyzed. You're going to need years of rehabilitation and at-home care. That money will quickly dissolve. But if you had stacked it with your spouse's vehicle, the financial burden would be a little easier on your pocket.
Can I Stack UIM?
Stacked car insurance is not available in all states but fortunately, Pennsylvania is one of the states that do. However, there are certain situations when UIM/UM insurance cannot be stacked, such as waiving your right to UIM/UM insurance. If you use your vehicle for business purposes, such as driving to business meetings or making on-site visits, you may also have an issue stacking your insurance.
If you are interested in stacking your UIM insurance, your first step is to review your policy. Make sure you have the coverage available. Remember not to reject or lower your limits for UIM coverage because it could hurt you in the long run.
Contact a Car Accident Lawyer Today
If you do get into a car accident with an uninsured motorist, make sure you contact a car accident lawyer at Munley Law Personal Injury Attorneys. We will review the details of the accident, give you legal advice on how to proceed, negotiate with the insurance company, and make sure you get the compensation you deserve following the accident. Munley Law Personal Injury Attorneys has an expert team of experienced lawyers in Philadelphia, Scranton, and surrounding areas to start your car accident claim.
Remember, choose carefully when talking to a car accident attorney. Contact Munley Law Personal Injury Attorneys now to learn your options.
Share this post: