If you were injured in a motorcycle accident, contact a Scranton motorcycle accident lawyer at Munley Law.
Motorcycle accidents can be particularly catastrophic because the driver has little protection from the impact of an accident. As a result, riders can sustain life-threatening injuries that can take months or even years to heal. The aftermath of a motorcycle accident can include a lot of stress for the victim and their families. In order to get the compensation you deserve, have an experienced motorcycle accident lawyer by your side.
$32 Million Wrongful Death
$26 Million Truck Accident
$17.5 Million Car Accident
$12 Million Product liability
$8 Million Truck Accident
$8 Million Truck Accident/Wrongful Death
$7.5 Million Auto Accident
$6.9 Million Garbage Truck Crash
$6.5 Million Traumatic Brain Injury
$5 Million Medical Malpractice
$5 Million Bus Accident
$4.7 Million Truck Accident
For more than 60 years, Scranton motorcycle accident lawyers at Munley Law have represented accident victims and their families throughout Pennsylvania.  Our lawyers have consistently been ranked among the Best Lawyers in America and have received the highest peer-review ratings from Martindale-Hubbell. We have recovered millions of dollars in compensation for highway and motorcycle accident victims.
Fill out our contact form, chat live, or call for a free consultation if you have been injured in a motorcycle accident. We take no fee unless we win.
How Can Our Scranton Motorcycle Accident Attorney Help?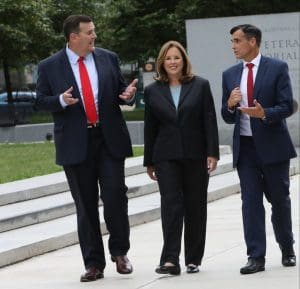 When the acts of a careless driver cause serious injuries or even fatalities, the driver at fault must be held accountable. But it's not always easy. It matters what Scranton motorcycle accident lawyer you choose to represent you. Insurance companies commonly blame the motorcyclist for the accident, as they profit from paying as little as possible to motorcycle policyholders and accident victims.
Our Scranton motorcycle accident lawyers will help you file a personal injury lawsuit to recover compensation for:
Medical expenses, both past and ongoing.  You may be fully compensated for all medical care associated with your Scranton motorcycle accident. This includes, but is not limited to, ambulance and emergency care, hospitalization, surgery, doctor's bills, medical equipment, therapy, and prescription medication.
Lost wages. If your injuries leave you unable to work for any period of time, you may be compensated for wages lost while you recover.
Pain and suffering.  Depending on the extent of your injuries, Scranton motorcycle accident victims may be compensated for the pain and suffering they incur as a result of their accident.  Factors such as the severity of the injury and whether or not you can fully recover factor into any reward you may receive.
Emotional suffering.  Emotional instability and mental anguish may be short, or even long-term, effects of a motorcycle accident, and cause for a monetary award.
Scranton Motorcycle Accident Lawyer Who Will Work Hard for You
When you hire a Scranton motorcycle accident lawyer at Munley Law, we will thoroughly investigate your case by reviewing:
Photos of the accident scene
Traffic and security camera footage, when available
Witness statements
Police reports
History, and perhaps medical records, of the other driver in your accident
Maintenance reports on the other vehicle
Your medical records
Hire consultants and expert witnesses
Contact the insurance company and negotiate the best possible outcome for you, our client.
There will be no out-of-pocket or upfront costs to you. Munley Law lawyers work only to get paid when we win and you receive a settlement or a jury award.  Contact us now to see how we will fight for you.
We also help families pursue wrongful death claims against at-fault drivers to get justice for their loved ones in the worst cases and provide future security for their families.
What Are Common Motorcycle Accident Injuries?
Injuries sustained in a motorcycle crash may include:
Broken bones
Concussion
Traumatic brain injury
Spinal cord damage, paralysis
Paraplegia
Quadriplegia
Severe burns
Loss of limbs
Death
Scranton Motorcycle Accident Prevention Tips
Here are some quick and easy precautions you can take to avoid an accident while out on the road, especially if you're a Scranton motorcyclist:
Gear up.  Always wear long pants and sleeves made of leather or another thick, protective material, as well as gloves, eye protection, and durable boots that cover your ankles. On a motorcycle, the gear you are wearing is often the only protection you have from injuries sustained in a motorcycle accident.
Be seen.  Wear bright colors and add reflective elements to your clothing and motorcycle. Ride in the section of the lane that is most visible to other drivers.  If you're not sure you can be seen, honk.
Always wear a full-face, Department of Transportation-approved helmet.  A good rule of thumb is to replace your helmet every five years or after a crash.
Be alert.  Maintain awareness of texting or distracted motorists and be ready for sudden lane changes and swerves.  Also watch out for patches of sand, potholes, railroad tracks, and other road hazards.
Beware of intersections.  Half of all motorcycle crashes occur at intersections, with motorists turning left in front of you being the most common cause.
Never drink or speed.  More than 40% of riders who die in single-vehicle accidents are under the influence of alcohol, and speed is at play in over 1/3 of fatal crashes.
Avoid bad weather.  Study safe ways to ride in the rain, wind, or whatever type of weather Mother Nature tends to throw at you in your locale.
Contact Munley Law now for a Free Consultation
The Scranton motorcycle accident lawyers at Munley Law get results.  Call, chat or fill in our online contact form for a free evaluation of your case.  We have won large settlements and jury awards for others involved in motorcycle and vehicle accidents.